---
---
The 2017 Viognier from Marin's Vineyard can be a bit deceptive. It shows off weathered aromas of dried apricot and curing nectarine. There's an indication of fall – honey, a basket of peaches – like a farmhouse preparing for winter. The welcoming blossoms of spring are distant memories.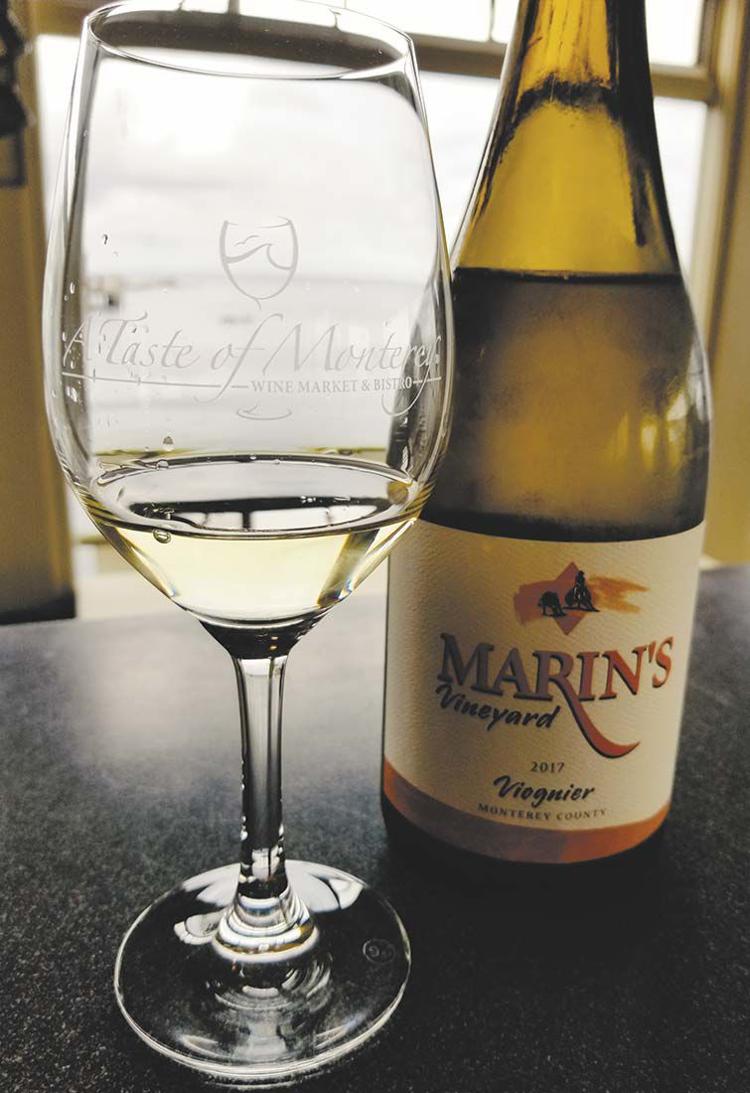 So when you take that first sip and the wine slips its disguise, you are suddenly in the midst of a spirited scene full of bright fruits. Ripe nectarines, peaches and apricots mingle on the palate. There's a suggestion of something earthier, but it becomes lost in the din. All you manage to catch in the background is a sweet call of clover honey and a trace of minerality. Deeper, richer flavors develop on the finish, with a seedy rasp – zest and rose petals, with a sharp peal that revives memories of the dry bouquet.
And the journey begins anew. It's a wine that gives you a lot to think about.
Winemaker Marin Wolgamott squeezed 250 cases from 3.25 acres of Viognier the family planted in South Monterey County.
MARIN'S VINEYARD tasting room, 67997 Jolon Road (next to Lockwood Store), Lockwood. 594-0606, marinsvineyard.com.