Pacific Grove Museum of Natural History, 165 Forest Ave., Pacific Grove. 582-3479, pgmuseum.org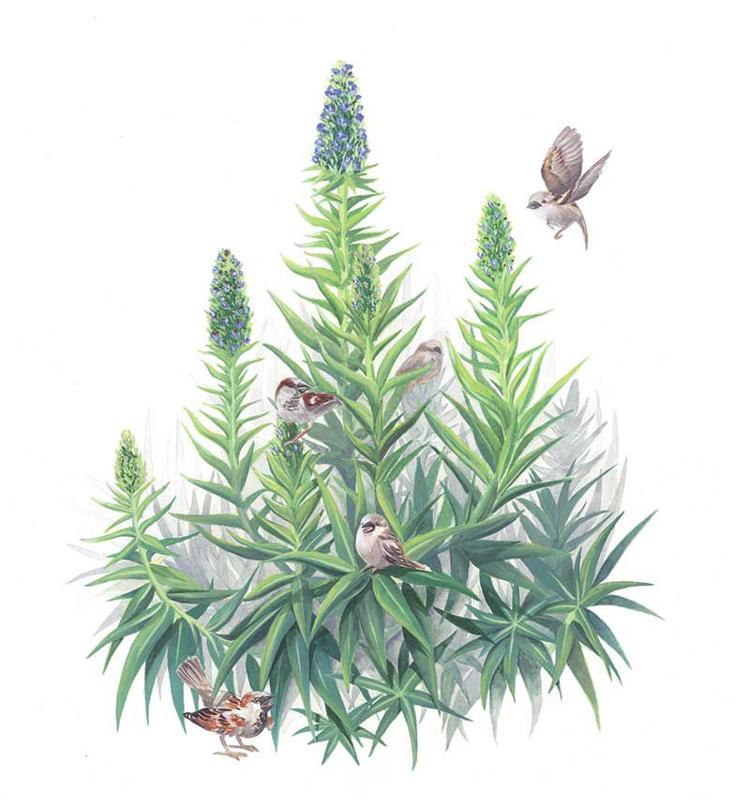 "Maderia Sparrows" by Julie Ho. The opening reception for Illustrating Nature happens May 5 from 5:30pm-7:30pm.
Carmel High School, 3600 Ocean Ave., Carmel. 624-1821 x 2780, eventbrite.com
Art students at Carmel High have made 450 bowls for their annual Empty Bowls Soup and Bread Supper benefit on May 10, from 5-7pm. Tickets are $20.
Seaside Artists' Association, various studios in Seaside. 277-6673, facebook.com/emcanimator.
"Woman With Run In Her Stocking and Teddy Bear," by E.M. Corpus. Fourteen artists participate in the Studio Tour May 6-7, 11am-5pm.
---
Last week's answer: … At a riverbank
This week's riddle: What belongs to you, but other's use it more than you do?"