---
---
McIntyre Vineyards puts out three Chardonnays. There's the Santa Lucia Highlands, the Estate Vineyard and – get this – the Estate Block K-1.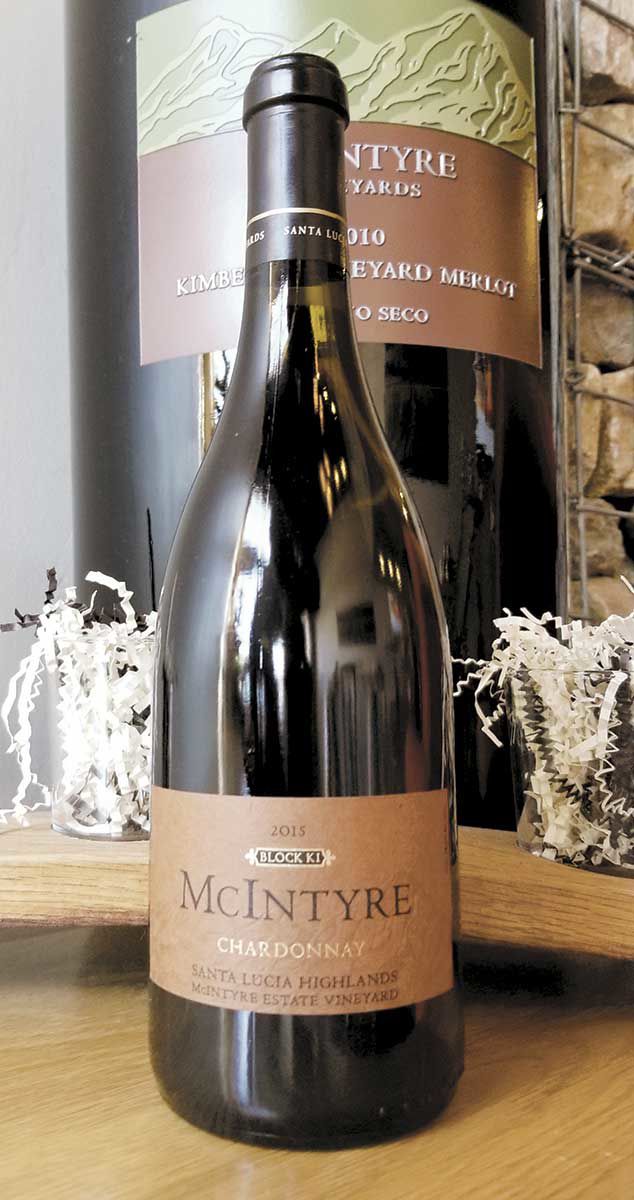 Sounds romantic, right? But there are few things winemakers prize more than terroir, and the utilitarian name identifies one of Steve McIntyre's most consistently articulate plots of farmland. So who can blame him for giving Block K-1 a little limelight?
One word cannot describe the McIntyre 2015 Estate Block K-1 Chardonnay's boundless performance. The wine is alluring, provocative and thoroughly fascinating, calling to you with aromas of freshly picked apples, with cidering fruit in the background, the holiday pleasure of butterscotch and memories of summer mango. A sip reveals the Chardonnay's range – bright apple and biting zest, lean stonefruit sharing the bill, whispers of butter and creme brulée and a nip of lemon.
McIntyre harvested at two different times and rested the wine in French oak and allowed malolactic fermentation, for a plush, creamy body.
MCINTYRE VINEYARDS 169 Crossroads Blvd., Carmel. 626-6268, mcintyrevineyards.com