---
---
You have Bordeaux red varietals available, why not a blend? The 2016 Manzoni Cuvee Louie – not a tribute to the Kingsmen's hit, but a nod to the line's founder – involves Cabernet Sauvignon, Cabernet Franc, Petit Verdot, Malbec and Merlot. The grapes complement naturally, developing a vibrant, juicy black cherry and blueberry sensation with a squeeze of fresh plum.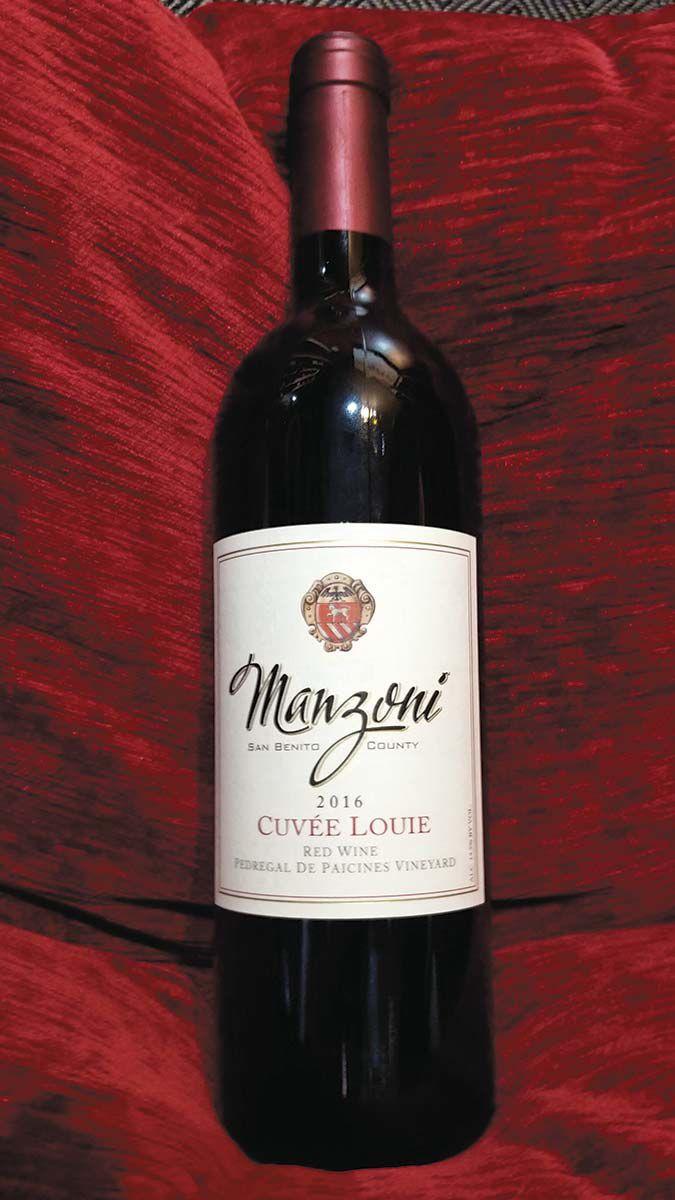 Although the crew at Manzoni try to keep the input of each varietal relatively stable, Petit Verdot asserts itself on the nose. You catch it in aromas of dried sage and distant meadow flowers that drift aimlessly over the fruit. Hints of cocoa and vanilla flirt with the senses, both in the bouquet and on the palate – Malbec and Merlot at play. But really, this wine is a showcase of dark stonefruit and berries, with earthier touches lagging in the background.
And so you end up with a uniquely balanced wine – the seesaw dipping toward fruit, yet held steady by just enough weight from the savory nuances.
Like the song says… hell, no one knows the words to "Louie Louie."
MANZONI VINEYARDS, San Carlos between Ocean and Seventh, Carmel. 620-6541; 30981 River Road, Soledad. 675-3398, manzoniwines.com