LAST MONTH WAS A GOOD MONTH FOR A HANDFUL OF HATERS.
Eleven Jewish people were shot dead on Oct. 27 while praying during a Sabbath service at the Tree of Life Congregation in Pittsburgh, while five others, including four police officers, were wounded. The killer is an avowed anti-Semite who was carrying at least three Glock .357 handguns and an AR-15 assault weapon, all of which he purchased legally. He was screaming "all Jews must die" in the sanctuary when police confronted him and wounded him in a shootout. It was the largest single killing of Jews on American soil in this country's history.
The killer targeted Tree of Life because they've actively been working with HIAS, the Hebrew Immigrant Aid Society, an international effort committed to assist political refugees, whose motto is: "Welcome the stranger. Protect the refugee." Those strangers and refugees have included non-Jews fleeing persecution in Vietnam, Laos and Cambodia.
On Oct. 24, two black people were executed at a Kroger store in Kentucky by a white man who first attempted to enter a black church where a service had just ended. When he couldn't gain entry – the church doors were locked – he went instead to the store. After killing the two people inside, he left and was confronted outside by an armed white man, whom he reportedly told, "Whites don't shoot whites." He was arrested shortly after.
And that same week, pipe bombs were mailed to the offices of CNN in New York, George Soros, Robert DeNiro and high-profile Democrats, including Bill and Hillary Clinton, Barack Obama, Joe Biden, Rep. Maxine Waters, D-Los Angeles, and former CIA Director John Brennan. All of the intended victims are people or organizations whom President Donald Trump considers his enemies. The FBI quickly arrested Florida man Cesar Sayoc – he is a staunch Trump supporter and conspiracy theorist, and had a list of 100 targets to whom he intended to send mail bombs.
A good month for haters is something we wish was not a local story, much less a story at all. Yet in Monterey County, it happens too, and seems to be happening too often.
On Aug. 15, Robert Budden, 68, pleaded guilty to a misdemeanor count of assault with a deadly weapon and felony hit-and-run for hitting a Daly City man who was enjoying a day out with his family in Carmel in February. The victim, Amro Radwan, was born in New Jersey and is of Egyptian descent; he was escorting his wife into their car at the time of the incident and he was briefly pinned between the vehicles before Budden drove off, Radwan and his wife are observant Muslims and his wife was wearing a hijab, as were the other adult women in their party.
"No matter what our particular job, especially in our world today, we are all called to be tikkun olam, repairers of creation. Thank you for whatever you do, wherever you are to bring joy and light and faith and pardon and love to your neighbor and yourself." – Fred Rogers
Budden stuck out his tongue and smirked as he drove away. Radwan captured some of the incident on his cell phone camera – fortunate for him because later that evening, Budden and his wife went to Carmel police and claimed Radwan had been the aggressor, with his wife stating that Radwan had used an attack style seen in the Middle East.
Yet another Carmel man, Peter Channing Wells, aka Peter Murray Sherwin, left wild, threatening voicemail messages for two of our county supervisors who had proposed lowering the voting age to 16 for county elections. In one of the messages, left for supervisors Simon Salinas and Luis Alejo, Wells says both men are traitors who should be braced up against a wall and shot.
"It's all Mexicans you want voting to take over our state," Wells says in one message. "You like Mexico so much, go the fuck back there. Whatever millions I have I'm going to make sure you never make it to national politics." Wells hasn't been charged with any crime and it's likely he won't be – the county, though, quickly obtained a temporary restraining order against him which they hope a judge will make permanent. That may be a wise move: Court records show Wells' history includes a hate-fueled attack on a Latino landscape worker whom Wells threw a rock at and told to go back to Mexico; harassing phone calls and messages to a Carmel real estate broker; and a case from the 1990s in which Wells fired a rifle on the streets of Carmel, then offered to sell an Uzi to an attorney.
It's unclear whether Wells still has weapons in his possession.
"Always look for the people who are helping." – Fred Rogers
Then there's Marina Coast Water District board member Howard Gustafson, who on his Twitter feed sinks to unprecedented lows for a local elected official. He's opined on Christine Blasey Ford, who testified before the Senate Judiciary Committee during hearings on then-Supreme Court nominee Brett Kavanaugh that Kavanaugh sexually assaulted her while they were both in high school, that Ford sounded like "a little whore" in her younger days. He's tweeted that migrant children being held in detention should be sent "back to their countries of origin with their lousy parents." He's called gay couples "scumbag little queers," and he refers to former President Barack Obama as a "black bitch." And, as he stated during a recent district board meeting, he believes that 75 percent of Marina residents believe as he does. He's apparently a fan of funny math.
And here at the Weekly, while we've become accustomed to being called morons over the years (it comes with the turf of being journalists), we've received more vitriolic and personal attacks in the past two years than ever before, including threatening and anti-Semitic rants from perennial Marina mayoral candidate and repeatedly arrested marijuana crusader Kevin Saunders. Following word we would not endorse him in 2016, Saunders began his campaign of hate, sending an email to senior staff writer David Schmalz that read: "I'm moving on you, homeboy. I'm sure that Zionist mouthpiece has already penciled me in" (referring to me, CEO Bradley Zeve). "You little punk! Print another bullshit lie about me and I'll walk into your office and rip you out of your chair you little twerp. Try me David! Just try me!"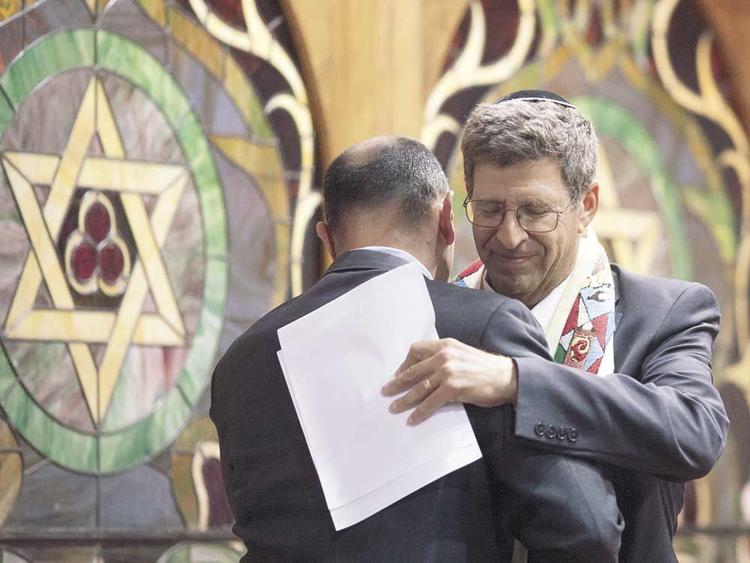 Or this one, a message he posted on social media: "Rumor is, Bradley Zeve is looking for another rich J to buy (the Weekly)." To Weekly Editor Sara Rubin, he sends messages calling her a "lightweight Zionist," "fucking shill" and "little girl" who has her job because she was "born a J" and is one of "the chosen ones." More recently he turned his ire to the Weekly's cannabis columnist, Ngaio Bealum, a comedian, writer and cannabis activist from the Sacramento area. Saunders, in various social media posts, has referred to Bealum as "Uncle Tom," "house Negro," and "punk-ass n***er" (with all the letters in place) and threatened him with violence, writing, "I will split your black ass in half, you fucking corny asshole."
These horrific shootings, attempted murders and threatening rhetoric – all seemingly on the rise in this Trump era (the number of anti-Semitic attacks on college campuses doubled this past year, according to the Anti-Defamation League) – are a stark and solemn reminder that we have a long way to go to meet the ideals in the Declaration of Independence and U.S. Constitution. We are a country founded on principles of tolerance and religious freedom, and both are under increasing attack.
For me, this story is quite personal. Not only because of Saunders' poison anti-Semitic arrows targeted toward me and Rubin, but because I was born and raised in the Oakland neighborhood in Pittsburgh, an area adjacent to the Squirrel Hill neighborhood where the Tree of Life synagogue stands today. Squirrel Hill is a 10-minute walk from the home I grew up in. I've spent my time trudging through its hilly streets, walking and spending the night at friends' homes, buying shoes at Littles. Squirrel Hill, while predominantly a Jewish neighborhood, is consummate Pittsburgh; a mix of row houses and single-family residences (most constructed from brick), uneven cobblestone streets, potholes the size of wheelbarrows.
As a teenager, I'd rarely miss the Saturday night midnight record sales at Heads Together on Murray Avenue. They had an impressive collection of vinyl, and waterbeds and bongs, too. We'd emerge from its underground, basement store and find ourselves in the middle of a bustling neighborhood, a diverse Pittsburgh crowd where Orthodox Jews (wearing hats and long, unshaven beards – a strict biblical following) were the rule, not the exception. There were kosher restaurants and the best delis in town, bagel shops, plus a number of top-notch thin-crust pizzerias, owned and run by Italians.
It was also the real Fred Rogers' neighborhood. The man behind the iconic character Mister Rogers, famous for his cardigan zipper sweaters and trolleys and Make Believe world, created and hosted one of the most influential children's educational TV shows ever and often dealt with real issues, a novelty for this kind of television. The program aired on public TV for over 33 years.
"What changes the world? The only thing that ever really changes the world is when someone really gets the idea that love can abound, and can be shared." – Fred Rogers
Mister Rogers was an ordained Presbyterian minister turned television educator, and lived just blocks from Tree of Life, just like a number of other people you might know (for example, Mike Tomlin, the coach of the Pittsburgh Steelers football team, currently lives in Squirrel Hill).
On the day of the shooting last month, my oldest brother, who lives in our old neighborhood, was walking his dog by Carnegie Mellon University when a police car went whizzing by. And then came another and another – five in total within moments. He said to himself, "Something's going down." Little did he know that a five-minute walk away was an active shooter, carrying out the devil's work. By the time he returned to his apartment and headed to the university for a morning workout, his phone started ringing and didn't stop. First it was his daughter calling, who told him there was a shooter at the synagogue. Then his son, who lives in Tel Aviv, and on and on. Confusion reigned at the university. It was unclear whether the active shooter had been apprehended, whether there was a lockdown or not. And back here in Monterey County, I too started receiving numerous phone calls and texts, from my brothers, from friends as far away as London and Australia, questions about the safety of my family, me and later, inquiries as to whether one of the victims, Rose Mallinger, was related to my childhood friend (she was not).
Mister Rogers was revered because he taught so many of us and/or our children about tolerance and positive community spirit, and gave us new models for racial understanding. In one segment in 1969, set on a hot day, Mister Rogers encouraged Officer Clemmons (played by Francois Clemmons) to sit and soak his feet in cool water. Officer Clemmons, who was African American, agreed, and both he and Mister Rogers rolled up their pants and soaked their feet in a tiny plastic pool, together, black feet and white feet seen together. It was a touching and breakthrough moment on TV in a racially divisive time. Mister Rogers even offered to help wipe the officer's feet, saying, "Can I help you?"
It's not news that our country is more divided than at any other time in many of our lifetimes, but this division isn't entirely new. Anti-Semitism has been around for millennia and plenty in our time, too. The 1960s was a tumultuous time with the Vietnam War and civil rights movement causing many U.S. cities to erupt in riots and flames. Last year, an angry Democratic shooter wounded a Republican congressman and others while they were playing baseball – practicing for the friendly, annual Congressional Baseball Game.
The politics is highly partisan, the intolerance amplified by disagreements about immigration, racism, the rise of a wealthy 1 Percent, economic insecurity, police brutality, gender politics, LGBTQ+ rights and more. Many believe Trump's combative rhetoric is inspiring this current uptick of aggressive behavior and explicitly stated hatred – against minorities, against the media, against his political foes – but it's not the sole cause.
The massacre at Tree of Life in Pittsburgh was the 106th mass shooting since 1982 – and that includes one that just happened last weekend, when a gunman with a history of misogynistic rants entered a Florida yoga studio and shot six women, killing two, before turning the gun on himself. No matter your faith (or non-faith), your color or sexual identity, it is unfathomable that this country has done nothing to address this plague and to protect all people – in schools, churches, at nightclubs and concerts, in the grocery store. As parents, we should not send our kids off to school and worry about their safety from an active shooter. We should not need to have armed guards outside our churches and temples. We should not have to pass through a metal detector before entering a grocery store to pick up milk and bananas.
And certainly, we should not have to worry that some raging maniac, with a history of ranting about immigrants, Jews, blacks, Muslims or Mexicans, is gleefully stockpiling weapons, and in particular, assault weapons where magazines can be quickly swapped out and mass killings follow.
I'd like to think we're smarter than that. That rather than worry, or require businesses to spend excessive dollars on metal detectors or armed security, or start packing our own handgun as we head out to the grocery store, that we will take positive steps to do everything we can to prevent another mass shooting, to build a community based on principles of peace.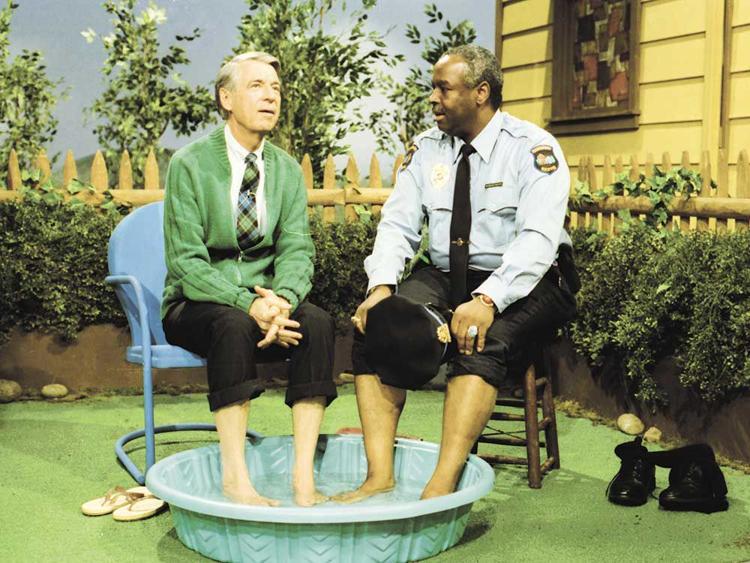 With this Call to Arms – a Monterey County Call to Arms – we can make a difference standing together, arm in arm. We must agree to agree, to find common ground. To do so we'll need all of us to agree it's time, whether you're a Democrat, Republican or Independent (or another party), whether you're white, black, Native American, Asian, Latino, Jewish, Muslim, Christian or agnostic, gun lover or gun hater. It's time. No more mass shootings. More gun safety.
I realize for many readers, you'll immediately stiffen up to some of the ideas proposed, discount this appeal and chalk it up to some partisan stance.
For the Republicans in our community, although a local political minority, you have deep connections to the majority controlling Congress and the White House, and you can help move this debate forward to concrete action. For Democrats, your voices, action and money are needed to support the people and organizations advocating for sensible and achievable measures, too.
What would Mister Rogers say? What would he do?
We don't know for sure, but he certainly wouldn't sit next to the pool and do nothing. He would find courageous yet simple ways to cross the divide, open the dialogue and map out the next actions. His neighborhood was under attack. So is all of ours.
"I think that those who would try to make you feel less than who you are, I think that is the greatest evil." - Fred Rogers
We need a lot more "Can I help you?" and lot less "Fuck you." Our children, our elderly, all of us need a new and improved model for respecting our differences, even seeing those as the true American dream, the merger of cultures.
Aside from toning down the hateful rhetoric, we must address the elephant in the room – that innocent people are being shot and killed by powerful weapons. We need to find a workable solution to prevent unstable individuals from having access to high-powered weapons. Trump's former U.S. Surgeon General Vivek Murthy once tweeted, "Tired of politicians playing politics w/ guns, putting lives at risk b/c they're scared of NRA. Guns are a health care issue."
It's time we agreed on this one point. And while some of you may wish guns weren't even available to the public in any shape or form, I am advocating for achievable change to create more safety while respecting most judicial interpretations of the intent of the Second Amendment.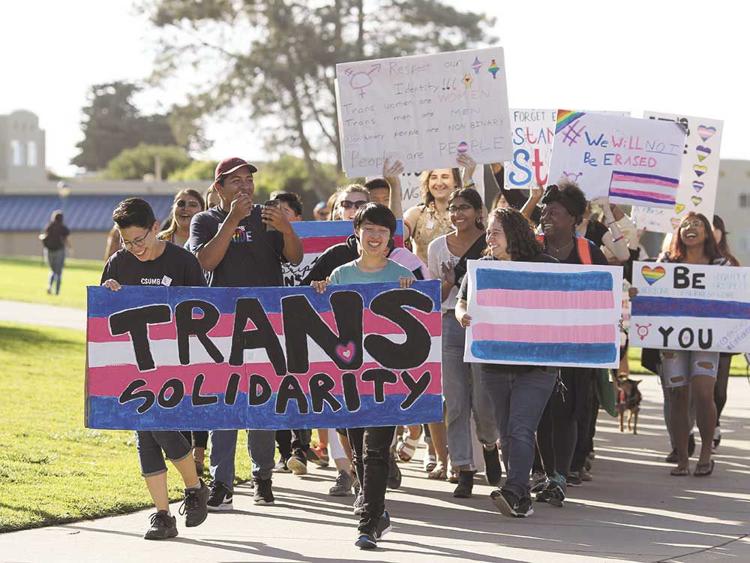 A Common Sense Manifesto: creating community safety
First, let's agree that assault weapons must be banned from ownership by private citizens.
Assault weapons belong on our military's battlefields, not our neighborhood streets. If you're a responsible hunter or a homeowner who wants to have weapons for hunting or home security, the Second Amendment gives you that right. But we challenge the National Rifle Association's resistance (and undeserved influence) after all the mass murders in our country. Assault weapons should not be legal to own. The NRA has pursued a position where any gun control is a wedge in the door, and will lead to further erosion of the Second Amendment. That's old thinking. It's time to think in a new way, and local NRA members to help encourage that organization to shift. If the NRA doesn't budge, then it's time to quit the NRA, even publicly. Email NRA Executive Director Wayne LaPierre at WayneLaPierre@nra.org – especially if you're a member and supporter – to tell him what you think.
Second, let's agree all gun owners should be required to have a background check before purchasing a weapon and then obtain a permit to operate it (at a reasonable cost).
You cannot rent out your short-term rental, fly an airplane, grow vegetables for public sale, operate a food truck or drive a car without getting a license or permit (and if you drive a car, you have to reapply for your driver's license every five years). Gun ownership should be no different. Only six states (California, Florida, Illinois, Texas, South Carolina and New York, as well as Washington, D.C.) prohibit the open carry of handguns in public. There are only 21 states (and many other counties/cities) that conduct their own background checks for all gun sales, issue their own permits, compile their own gun registries and levy their own fees.
The gun registration and permitting process will help keep the few bad apples from owning bad weapons. Your social media footprint might be part of the review. You commit a felony or misdemeanor, you lose your privilege. You threaten someone with hate speech, and the police open up an investigation about you, you lose your right to own a weapon. We can have our Second Amendment rights and be responsible gun owners. That should not be all that different than being a responsible driver, and getting to renew your driver's license – only if you prove you are not a risk to public safety.
Third, let's agree that victims of mass shootings deserve their day in court.
After a mass shooting the shooter (or his or her estate) may be liable, but thanks to Congress, one group is all but off-limits: the manufacturers of the weapons used in the attacks. This needs to change, which means the Republican Party needs to change its position; the Democratic Party already supports this change.
Manufacturers of assault weapons have legal responsibility for the injuries their products have on our communities. The Republican Party has protected these companies far too long. Local Republicans, we all need you to help shift that, and to force action to repeal the Protection of Lawful Commerce in Arms Act, which was passed in 2005 only after the prohibition of private ownership of assault weapons was removed from the bill's language.
Fourth, let's agree that all guns sold should be required to have trigger locks and loading indicators.
Auto manufacturers fought tooth and nail against requirements for seat belts, air bags or and other safety features. Congress and regulators, recognizing that public health safety outweighs corporate interests, mandated it. Cigarette companies fought against warning requirements on packaging, but again public health and safety won out. Teddy bear manufacturers, children's clothing, bedding, all have to put public's health and safety first and foremost. But right now, only 11 states (including California) have laws governing the use of trigger lock devices. It's time our government require manufacturers to sell every weapon in the U.S. with a trigger lock and loading indicator. Suicides and accidental deaths will decrease. We'll all be safer.
Fifth, let's agree and demand our elected representatives speak up and join this initiative.
It's time for California's federal electeds – senators Kamala Harris, Dianne Feinstein and District 20 Rep. Jimmy Panetta – to jump with both feet into the pond. Panetta needs to hear from all of us. As a former Naval officer and with his status as a military veteran, he has credibility to help move the debate forward and create change. The NRA doesn't even try to make donations to his campaign fund.
We can be responsible gun owners, uphold the principles of the Second Amendment and create new legislation to stop the senseless mass killings. We don't need AR-15s to hunt deer or squirrels. You can email Panetta using the form on panetta.house.gov/contact/email or call his office at 831-424-2229, demanding he join this Call to Arms and sign the community petition, and become our community leader to make this initiative a reality.
Let's agree. Go to mcweekly.com/calltoarms to sign the Common Sense Manifesto for Community Safety.
If not us, then whom? We cannot depend on the gun manufacturers or politicians or anyone else to push this conversation and legislation. We can take the lead of the Fraser Woods Montessori School, in Newtown, Connecticut (where a gunman killed 26 people at Sandy Hook Elementary School in 2012). Last Saturday, Fraser Woods alumni and families paid for all coffee drinks for customers at Commonplace, in Squirrel Hill, "showing love to Pittsburgh."
United we stand, divided we fall. It's simple. Please join us.
Local Resources, Local Peace
In their unique ways, many local nonprofits are helping increase cultural understanding, diffuse interpersonal or community conflict and create programs to foster positive action to address racism, violence and prejudice. Those listed below are among the 169 organizations participating in this year's Monterey County Gives! with missions and Big Ideas that aim to achieve these goals. While this is not a comprehensive list, you can learn more about these groups, and others, in Monterey County Gives! (inserted into this issue of the Weekly) or online at mcgives.com.
National Coalition Building Institute Monterey County
Celadon Arts
Epicenter
Hijos del Sol Arts
Guitars Not Guns
Harmony at Home
L.I.F.E. After School Program
Rancho Cielo
CSUMB's College of Arts, Humanities, and Social Sciences Event Series
Pajaro Valley Prevention and Student Assistance
Restorative Justice Partners, Inc.
Partners for Peace
AIM for Mental Health
Community Human Services
Mandell Gisnet Center for Conflict Management
Monterey Peace and Justice Center
Salinas Valley Pride Celebrations