Warren Wayland and David Sergenti cross their arms and survey the Toro Park field known as Badger Flats. They're imagining the patchy grass transformed into three baseball fields, with a soccer field in the middle. One tree would have to be removed from behind the existing dugout, Sergenti says, pointing to a stout oak with a bountiful spread of branches. The men's feet are planted wide, in almost a catching stance, on their imagined home base.
Wayland, partner in a Salinas accounting firm and president of Salinas Girls Fastpitch, says all four of his daughters played college softball. Sergenti has three younger kids in the 14-team Toro Softball League. Both attest to the power of youth sports to keep kids busy, competitive and healthy.
As they describe their vision, four members of the Del Monte Kennel Club stake out rings for the weekend dog agility trials. It's not long before one of them marches toward the softball men, her visor pulled down at a determined angle.
"We feel like this is one of the few parks that's still open to people," Suzi Bluford says. "It seems like there are a lot of family events that go on."
The three talk, finding some points of agreement under the dry late-May sun. About a hundred yards away, another group is busy preparing for the June 7 Monterey Spartan Beast race – a grueling endurance event spanning more than 13 miles and 25 obstacles. Long-distance runners who train here, and their supporters, are among the most vocal opponents to the ballfield proposal. (Their "Save Toro Park" Facebook page had almost 2,400 likes on June 9.)
But Mike Dove, a Big Sur International Marathon board member who opposes the proposal, says it's not as simple as softball players versus runners. "It's private use versus public use, and the fact they're completely changing the nature of the meadow," he says.
Badger Flats has been used in cross-country meets for almost three decades, Dove says. He estimates 7,000 high-school runners use the space every year.
But Wayland sees a field that's underused, managed by a parks department that's understaffed and underfunded. He toes the clumpy lawn: "I think [the county] is having trouble even watering the grass."
He says the softball leagues would fund the estimated $250,000 in irrigation upgrades and field construction. And though the proposal is still in the conceptual stage, he thinks the leagues could funnel a chunk of money to the Monterey County Parks Department for seasonal parking passes.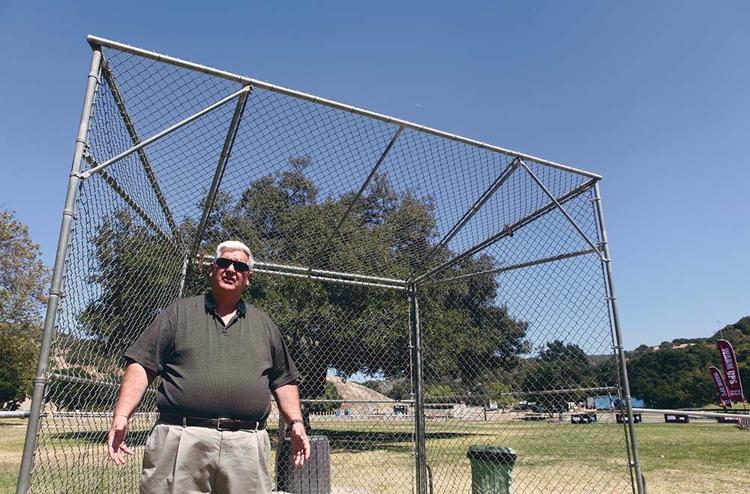 This marks the second time in recent years County Parks has faced public backlash over a potential public-private partnership. In fall 2011, the department considered a proposed aerial zipline course through the quiet Monterey pine stands of Jacks Peak County Park. Community members pushed back, local officials backed off and the proposal went away.
Public-private partnership proposals like the Toro ballfields – which were listed as a strategic goal in the county's recommended 2014-15 budget – could bring in revenue. But a central problem remains: The department, facing a 31-percent funding cut this fiscal year, desperately needs more money to manage its 17,733 acres spread across 10 parks.
Monterey County contains another major parks agency with rambling open space – 12,200 acres on 15 properties – but its situation couldn't be more different. While County Parks charges vehicle entry fees, Monterey Peninsula Regional Park District offers free public access. The district's budget is in such good shape, it awards grants to cash-strapped municipal parks and has $8.9 million in reserves.
And so we have two regional park agencies, each wealthy with land. One continues to expand its holdings and services, while the other struggles just to maintain what it has.
The disparity isn't just in the funding. It's also explained by agency borders that overlap in places like a Venn diagram, a history of less-than-harmonious relations and different core missions. (Hint: The county's is harder.)
REGIONAL PARKS
The view from Rafael Payan's office window, on Monterey's Garden Road, is a forested ridge fronting Jacks Peak. It's part of the largest Monterey pine stand on the planet, and he'd hate to see it developed. As the relatively new general manager of Monterey Peninsula Regional Parks District, he's in a position to do something about that.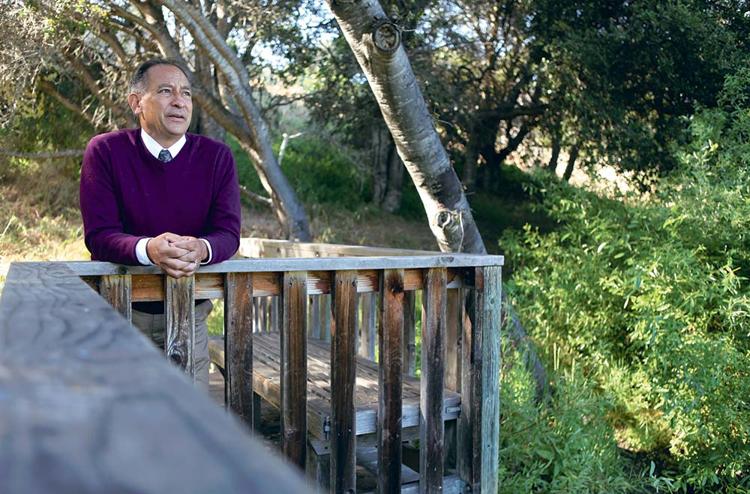 The so-called Aguajito property is owned by Pebble Beach Company, but Payan says the district is getting it appraised – the first step in what he hopes could become a conservation easement or land acquisition.
That kind of thinking is Regional Parks' M.O. The district is in the business of negotiating deals to conserve and expand access to public open space within its boundaries, which stretch from Locke-Paddon Wetland Community Park in Marina to Mill Creek Redwood Preserve in Big Sur, and east to the Blomquist Open Space Preserve in Carmel Valley.
A couple years ago, when Sacramento was threatening to close Garrapata State Park, Regional Parks and Big Sur Land Trust collaborated to cover the stop-gap maintenance work and keep popular trails like the Soberanes loop, which climbs from redwood canyon to coastal ridge, open.
An even bigger legacy of that relationship is the 4,350-acre Palo Corona Regional Park just south of Carmel and the adjacent 317-acre Whisler-Wilson Ranch. Both were once private properties the land trust acquired, then transferred to the district. Using state funding secured by the land trust, Regional Parks is now working on a new 57-car parking lot in Palo Corona, which will expand public access and do away with the current vehicle permit system.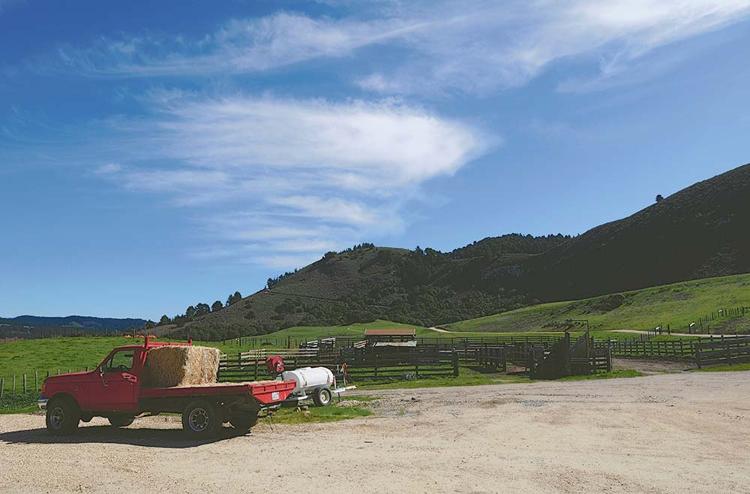 The two are also working with State Parks and the Point Lobos Foundation on a big new initiative, called the Lobos-Corona Parklands Project, that aims to connect trails across 10,000 acres of parkland held by the four entities.
"In this day and age, no agency can do things alone," says Rachel Saunders, the land trust's associate conservation director. "The idea is looking collectively instead of focusing on individuals delivering services."
But Regional Parks doesn't limit its collaborations to the moneyed Big Sur and Carmel areas. It also feeds grants – more than $300,000 since 2006 – to little city spaces, like Seaside's Highland Otis Park and Marina's Vince Dimaggio Park, for playground equipment and accessibility upgrades. "We're one of the only [parks] organizations that gives out money now," Payan says.
About 1,500 participants paid fees to take environmental education and outdoor classes through the district's Let's Go Outdoors! program last year, but Payan says that's a separate, self-sustaining fund. And the district offers free entry to all its holdings.
Regional Parks can do that because it has the rarest of government resources: a stable revenue stream. About half the district's revenue – $3.1 million this year – comes from a property tax assessment approved when voters created the special district in 1972, just six years after the County Parks Department was established. The boundaries of that assessment district mirror those of Monterey Peninsula College, including high-end real estate in Pacific Grove, Carmel Highlands and Big Sur. "We're surrounded by wealth," Payan says.
The district adopted a $6.5 million budget for the 2014-15 fiscal year, a $500,000-plus bump from last year thanks to expanded grant funding now topping $2 million.
"I THINK [THE COUNTY] IS HAVING TROUBLE EVEN WATERING THE GRASS."
The district's relatively plump budget hasn't gone unnoticed. Former GM Joe Donofrio retired in 2010 after The L.A. Times flagged his salary, nearly $250,000 plus benefits at his retirement, as an example of inflated government spending. His successor, Jim Sulentich, succeeded Donofrio at half his salary but only stayed with the district for a few years. Payan came on last July at $155,000.
His recruitment was a bit of a coup: Payan was formerly assistant director of Arizona State Parks, then head of Pima County Parks Department. The American Academy of Parks and Recreation Administrators named him one of the nation's top park directors.
The move to Monterey makes him a big frog in a small pond – one that actually includes a Frog Pond Wetland Preserve. Payan says some people seem perplexed by what they see as a step down his career ladder, but he spreads his arms like an air-hug over a map of the district's gorgeous holdings, saying one word: "Here."
COUNTY PARKS
More than 15,000 party-goers descended on the little town of Bradley a few weeks ago for the Lightning in a Bottle festival at Lake San Antonio. A torrent of dance workshops, yoga sessions and no fewer than 75 music acts filled acres people usually visit to boat and soak.
The South County reservoir and its neighbor, Lake Nacimiento, are County Parks properties, and the agency needed the festival's rental fee badly. The ongoing drought has dried up both San Antonio, which is now at 4-percent capacity, and the tourism that comes with it. Revenue from the reservoir recreation areas is on track to fall $2.5 million short of expectations by the end of this fiscal year, according to the 2014-15 budget, which the County Board of Supervisors approved June 10. Other hits come from workers' comp and liability insurance increases.
The county plans to issue layoff notices to 14 employees at County Parks' lake resorts, which are run by a private contractor, The California Parks Company. The board agreed to consider keeping the Harris Creek campground open, which would cost $500,000 and allow some of the pink-slipped employees to stay on.
But that doesn't solve the larger budget bleed for County Parks. Compared acre for acre with Regional Parks, it's the more demanding operation. Its recreation-heavy focus means more bathrooms to maintain, more turf to irrigate and more garbage cans to empty – in some cases, with the help of partner organizations. The county's very first park, Royal Oaks Park in North County, has basketball, volleyball and tennis courts, a softball field and a playground. Manzanita Park in Castroville offers similar facilities. (Both are operated by the North Monterey County Youth Association.) The Sports Car Racing Association of the Monterey Peninsula runs the races at Laguna Seca Recreation Area, while the county manages operations like overnight camping, building rentals, a trail network and a rifle range.
Regional Parks, by contrast, are mostly open spaces and trails with a few porta-potties and garbage cans (with the exception of Carmel Valley's Dampierre baseball field). "Open spaces are fairly easy to operate," Payan says.
That's not to say the county has no open-space partnership opportunities. County Parks recently collaborated with Big Sur Land Trust to fund and plan a 1-mile, Americans with Disabilities Act-compliant pedestrian trail connecting a Toro parking lot with the historic Andrew Marks House, which links to the Marks Ranch backcountry. It's the second step of a vision that began when the land trust transferred 737 acres of Marks Ranch to County Parks in 2010 and 2012.
"These opportunities with the land trust are hopefully going to continue," says John Akeman, the department's park planning manager.
Unlike Regional Parks, an autonomous special district, County Parks is embedded within the larger county government. That means the department also suffers from the county's financial headaches.
In 2012, Gov. Jerry Brown dissolved the County Redevelopment Agency (along with their city and county counterparts statewide), saddling the county with $400 million in debt.
"It's left us with this void to provide funding for the management," Akeman says. "When you consider some of the things we're involved with, it's a bare-bones, lean, mean machine."
Pair a department that feels underfunded, understaffed and overworked with a public that demands services, and you get a stressed-out system.
"A lot of people just expect the parks to be there. But parks need revenue to be open to the public," Akeman says. "Our parks take a beating. We're always putting a Band-Aid on things."
PARTNERSHIP OPPORTUNITIES
Rafael Payan is a fan of the NBC series Parks and Recreation. He says day-to-day comedy in the 14-person office is even worse than on the show.
If he were one of its characters, he says, he'd be Leslie Knope, the earnest deputy director played by Amy Poehler. (Smart choice.) He was probably the last one to dust the half-dozen framed awards hanging in the office lobby, like Outstanding Small District from the California Senate and a Weekly Readers' Poll star for Best Hiking Trail. (Garland Ranch has a lock on the category.)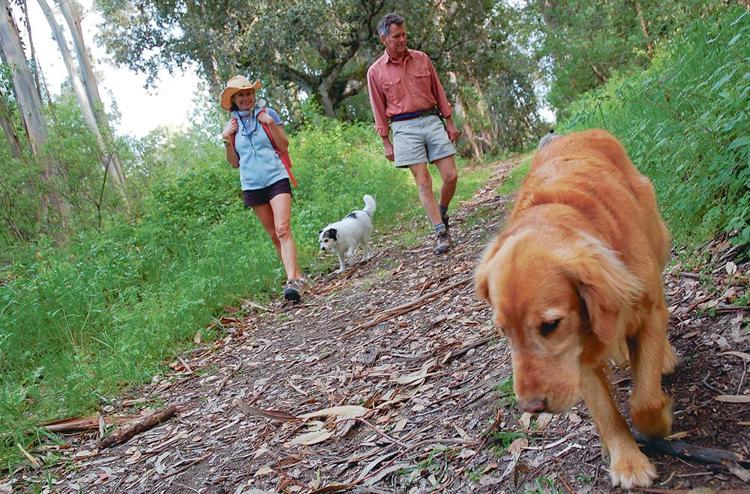 "I'd like to say we're the premier parks organization [in Monterey County]," Payan says, "but that's failure. This land is too important. We should all be the premier organization."
He's not talking about a Regional Parks takeover of County Parks, but he sees an untapped potential for partnerships between the two agencies that currently don't collaborate much. "Perhaps we haven't done a good job approaching them," he says. "They're in tough economic times, as we understand it. We're trying to develop the kind of productive relationship that doesn't exist."
A prime example is Jacks Peak, where Regional Parks could help with maintenance and operations. Payan says he started that conversation with former County Parks Director Michael Ferry earlier this year, but Ferry, who succeeded 15-year director John Pinio, left the department last month after barely a year on the job. (His resignation letter states he's pursuing opportunities in the private sector.)
Assistant County Administrative Officer Nick Chiulos was recently tapped as County Parks interim director. Once a new director is recruited and brought up to speed, Payan says, he'll spark the Jacks Peak conversation back up.
The pairing of new bosses might be exactly what's needed to clear long-standing tiffs between the two agencies. According to Tim Jensen, Regional Parks' planning and conservation manager, that tension traces all the way back to the 1972 election that established the Regional Parks District. County Parks and the Board of Supervisors opposed it, arguing more conservation would take land off of the property tax rolls and slow development. When Jensen joined the district in the late '80s, he says, the supervisors moved to close Jacks Peak for financial reasons and County Parks rebuffed a Regional Parks offer to take it over. (The park stayed open anyway.)
Relations warmed, Jensen says, when he formed a Monterey County land managers' group involving both agencies in the late '90s. But the quarterly meetings petered out a few years later.
When the Jacks Peak zipline proposal popped up in 2011, some members of the public were furious with the county for even considering it. Jensen says he met with Ferry and suggested a management partnership between the two agencies.
"I'm not here to tell you we want to take over Jacks Peak," Jensen remembers saying. "But there's a lot of vocal people who say you've got to go."
OLD HABITS, NEW FRONTIER
Dog-show organizers and Spartan race staff aren't the only people enjoying Toro County Park on this sunny Friday afternoon. A half-dozen more play horseshoes. Parents push strollers on the paved road.
But the official parking lot holds only two cars, both of them belonging to the ballfield proponents, Wayland and Sergenti. About a dozen more are parked on Portola Drive, avoiding the entrance fee. It's like that at Jacks Peak, too: People regularly park outside the toll gate, which is frequently left unstaffed.
The parking loophole represents untold lost dollars for County Parks, but Akeman says it would probably take a Board of Supervisors ordinance (and signage and traffic citations) to close it. For now, his best bet is a spontaneous public epiphany: "We're hopeful people start to understand that those fees go right back into their parks."
The department depends on its existing partnerships, and Akeman says he's stoked about the potential for more.
Regional Parks help with Jacks Peak operations? "Awesome."
An outside concessionaire to run more summer camps? "That's where things really come to life."
For the time being, though, the department is treading water: trying to prevent layoffs, grappling with a $4 million budget cut and recruiting a new director.
Big Sur Land Trust sent a letter to the Board of Supervisors, expressing concern about the department layoffs. "Parks often get the short shrift," Saunders, the land trust's conversation director, says. "We see [County Parks] like Public Works, as essential to sustaining the health of our communities."
As far as the Toro ballfields are concerned, opponents won a small victory at the budget hearings, when the board agreed to strike the line listing the proposal's development as a goal for the year.
Once the budget dust settles, County Parks will be looking at a new frontier: 1,350 acres of the former Fort Ord. It's called the Youth Camp property, and people used to camp there while visiting their loved ones in the Army. Now County Parks is finishing clean-up on the open space bordering Reservation Road, CSU Monterey Bay and the East Garrison housing development.
The department has already taken down dilapidated structures and yanked out invasive iceplant. A special community services district will take care of maintenance and operations, Akeman says, leaving the county to focus on recreational programming.
"This is another opportunity for our department to manage with our limited resources," he says. "We'd like to do something unique."
Payan's never spoken with Akeman about that, but he's fascinated by the wide-open opportunities. Especially for Salinas youth, who he worries don't have enough access to green space.
"If we don't reach the kids on this side," he says, gesturing to where Salinas would sit outside the Lobos-Corona Parklands map, "fifteen or 20 years from now, they're the electorate, and they may decide we don't need parks."
It'll take a willing County Parks director, working with Payan, to get that partnership off the ground. But if the new department boss takes a cue from Akeman, the time could be ripe for the historically uncommunicative park agencies to finally work together.
Payan's not advocating for a total merger, which would take some fairly complex bureaucratic tinkering. But he acknowledges there's some overlap in both geography and services, and he'd like to forge partnerships that take advantage of complementary strengths.
"There is some variability," he says, "and in that variability, we make ourselves stronger."