Part of Salinas' controversial economic development strategy is to expand outward into farmland.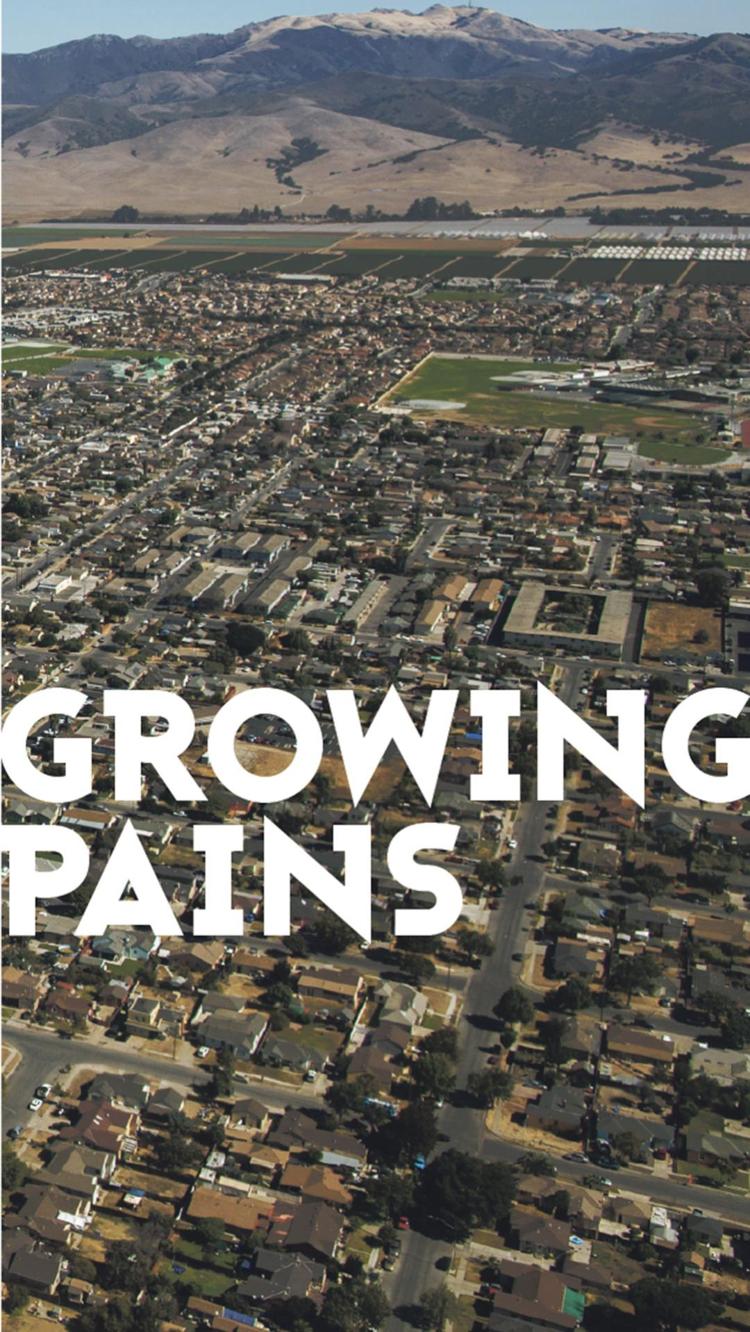 IT WAS ABOUT 9:30PM ON SATURDAY AUG. 12 when Matt Silguero started to feel nauseated. He smelled a weird odor in the air, and called the Salinas Fire Department. There was a chemical smell in his South Salinas neighborhood near Central Park and Hartnell College, Silguero, as well as several other 911 callers, reported. Fire officials arrived on the scene and agreed.
The battalion chief called the inspector/biologist at the Monterey County Agricultural Commissioner's Office who was on call that weekend, and he called Ken Allen, a deputy agricultural commissioner, who is Silguero's nearby neighbor. Allen went out to investigate. He confirmed that pesticides had been applied on Davis Ranch just across Davis Road from the neighborhood, and arrived in time to see workers hosing down the application tractor with water.
That's the account from the Ag Commissioner's complaint log, obtained by the Weekly. That log reports Prefar 4-E and Kerb SC had been applied to 18 acres of leaf lettuce and romaine.
Silguero called his neighbor two houses down, Joshua Ezekiel. Ezekiel had brought his barbecued dinner and guests indoors because it was a chilly night, but he poked his head outside and also immediately detected the smell. He shut the windows, texted his daughter and a few neighbors telling them to go inside, and posted on the neighborhood-based social media site Nextdoor.com: "Nasty pesticide drift NOW in SW Salinas," he wrote. "If you are home, close all windows."
A few neighbors chimed in. One posted, "I've complained about methyl bromide being too close to Kipling Ave homes and was ignored as one might expect in an ag area. I was told by officials to move away if I don't like it."
The neighborhood feels entirely residential, with no obvious signs of the county's $8.1 billion agriculture industry. But Silguero lives about 800 feet away from Davis Ranch.
"It's surprising we don't have more complaints from that area," Assistant Agricultural Commissioner Bob Roach says. "There is no buffer."
It's one example of the sometimes tense borders between neighborhoods and farms, which people in the industry call the "ag/urban interface." As Salinas city officials set their sights on an economic development plan for the future, part of which calls for outward expansion into existing farmland, Roach worries the tension is likely to increase.
"When you build houses up to farms, it's a concern to growers," he says. "When those houses were built off of Blanco, this was not on anyone's radar. Now we're more enlightened, and there's more sensitivity to risk and pesticides."
Growers are not the only ones who look at Salinas' plans for growth with skepticism. They find themselves aligned with smart-growth advocates and environmentalists who see Salinas looking toward sprawl instead of infill.
As for the incident on Aug. 12, the Ag Commissioner's Office investigated, and found the proper permits were in place; they found no evidence of a violation, despite the concerned phone calls.
"Prefar smells bad," Roach says. "It's a normal ag activity."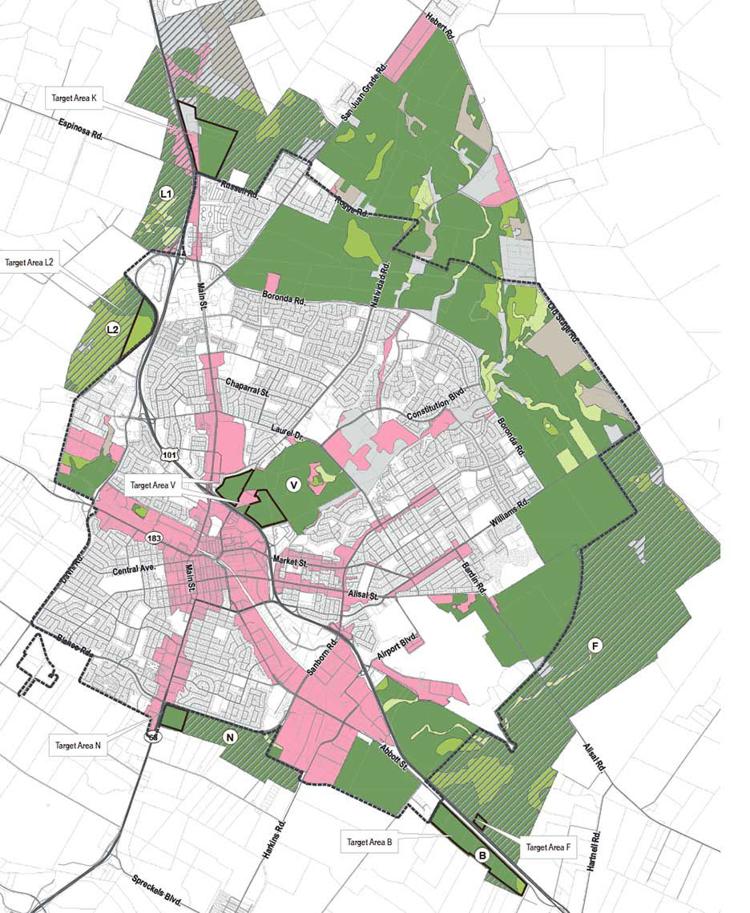 SALINAS TODAY is 23.4 square miles, population 161,042. Salinas of the future is anticipated to be 34.5 square miles, population 213,063, a 32-percent increase when the economic development plan is implemented.
The question is: Where are all of those people going to go?
The answer depends on who you ask.
The city approved a general plan, guiding development principles, in 2002, then followed with what's called the economic development element beginning in 2014. It's gone through stages of review under the California Environmental Quality Act, and on Sept. 1, began its latest stage when a 570-page draft environmental impact report was released. (Public comments on that draft are accepted through Oct. 19, and city officials hope to have a final version to City Council for approval before the end of the year.)
The draft EIR and accompanying documents lay out the environmental impacts associated with the plan, and also describe its mission. The city needs the new plan "as a tool to focus and direct its economic development strategy to implement the vision of a united, prosperous, healthy and environmentally sustainable community."
How to do that is where things get tricky. While there is opportunity for new business and residential development within existing city limits, the city's plan, says that won't be enough: "The city's projected employment needs through buildout of the existing general plan cannot be met through the infill development within the city limits and development of vacant land within the city's existing sphere of influence."
The plan calls for future urban development on nearly 15,000 acres, or 23 square miles. (Much of that land, mostly on the northern edge of town, was already annexed by Salinas in 2008.) The economic development element calls for annexing an additional 7,100 acres, or 11 square miles, outside existing city limits.
The draft EIR that's circulating right now focuses on what is proposed as the first 558 acres of that expansion, with five target areas for now. Development on those areas would add capacity of 5.3 million square feet of new building space and 8,981 new jobs, according to the draft EIR.
Almost all of those 558 acres are now farmland, including a 115-acre portion of Carr Lake, within city limits. The remaining 443 acres under consideration are outside of them, including 120 acres on the corner of Highway 68 and Blanco Road, across from Star Market and Nob Hill.
That's where Tanimura & Antle owns farmland they hope to develop as retail. "We would like to develop that land because we believe it's smart growth," T&A Vice President Kerry Varney told the Weekly in 2015. "Three corners are already developed.
"It's interesting that everybody wants to protect somebody else's prime farmland," he adds.
Varney's assessment: Even with some of the highest-value agricultural land in the world in the Salinas Valley, it's still more valuable if it gets built up – consistent with the promise the city makes in its planning documents.
Roach does not see it that way. There were $4.3 billion in agricultural sales in Monterey County last year, and a study by the Middlebury Institute of International Studies shows ag is in excess of $8 billion when ancillary industries like trucking are accounted for. It's the county's highest-value industry, something Roach notes as ironic when razing farmland is part of a plan for economic growth.
"It's already an economic zone," he says. "Agriculture is our biggest industry."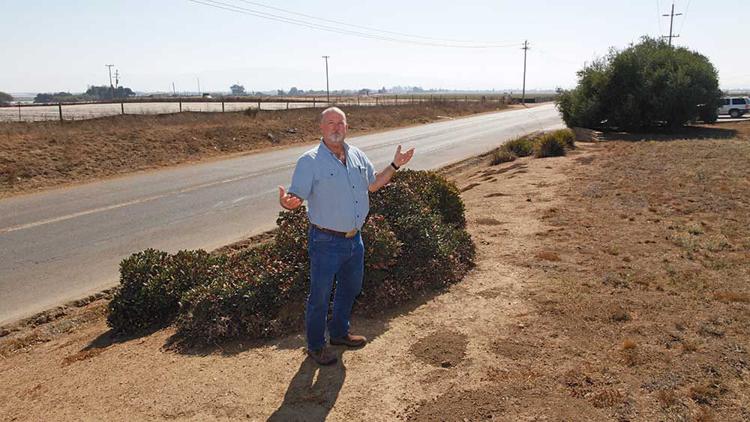 STEVE WILEY grew up in Salinas, and remembers when the corners of Blanco and Main weren't developed, before the shopping center with a Nob Hill and Zeph's One-Stop went in. It was all farmland, and he used to see bumper stickers in the '60s and '70s that said, "As Salinas grows, our farmland goes."
He also remembers a more recent time, as general manager and chief operating officer of the seed company American Takii Inc., before there was a school less than a mile from Takii's 20 acres on Rogge Road and Natividad Road north of Salinas, where the company's been operating for some 35 years.
Bolsa Knolls Middle School, in Santa Rita Union School District, opened in 2010. Before that, it was farmland.
"It makes us worry about our freedom to operate," Wiley says. "We want to be good neighbors. But they start building schools and that tends to make things a little bit difficult."
Wiley is also on the board of the Monterey County Farm Bureau, and says tensions along the ag/urban interface are greater for row crop growers who are more intensive. Takii, a seed company, doesn't do much spraying in open fields; it's their 3 acres of greenhouses that are most intensive, where they're breeding geraniums and petunias, as well as brassicas like cabbage, kohlrabi and broccoli seed. It's not just pesticides Wiley worries about: It's noise, dust, slow-moving vehicles and traffic.
He's also worried about being able to preserve buffers between pesticides and schools or neighborhoods.
Just a couple of miles away from Takii's property is a farm field slated to become another future middle school, this one within the Salinas Union High School District, to be located just outside of Salinas city limits on Boronda Road. It will be nearly 76,000 square feet, plus athletic fields. It will be named Dolores Huerta Middle School, after the United Farm Workers co-founder.
An environmental impact report on the new school noted several "significant and unavoidable" impacts associated with the new school, among them conversion of farmland. To mitigate that unavoidable impact, the school district will pay a fee to the Ag Commissioner's Office.
Wiley says he expects some positive things from urban growth encroaching toward his farm – fiber optics and high-speed internet connectivity, municipal sewer service – but mostly, he expects heightened scrutiny and tension.
"A spray rig that applies organic pesticides is the same as a spray rig that applies other compounds," he says. "They see one and imagine the worst, like organophosphates. But it could be as innocuous as an organic fungicide."
SHERWOOD DARINGTON, who lives in south salinas, recently had to buy a new suit. He looked around at options in Salinas, and says he ended up at the Del Monte Center in Monterey instead; the department stores of Oldtown are long gone. It's an example of what planners and developers call "retail leakage," something they hope to plug with the economic development element. But Darington, managing director of the Ag Land Trust, which has a mission of preserving farmland, doesn't think that strategy will work. Even if it does, he says it isn't worth paving over ag land.
"Their proposal on the south end of Salinas encroaches on some of the best land in the Salinas Valley," Darington says. "It's not appropriate."
The Ag Land Trust and nonprofit Landwatch, which advocates for smart growth principles, are united in their opposition to the city's proposal, and both are submitting letters enumerating their concerns – namely, they'd prefer that the city focus on infill over expansion.
"If you're investing in sprawl, you're not investing in redevelopment," says Michael DeLapa, executive director of Landwatch. "If you go outside, you can harm interior businesses. That's what we see when we get sprawling retail big box stores: Downtown hardware stores, they die. Then you've got this big vacuum in your urban area."
DeLapa envisions a denser Salinas that's pedestrian – and bicyclist-friendly. "If they continue to develop one-stories and two-stories, they're going to need land forever," he says.
Andrew Myrick, Salinas' economic development manager, says the city has already invested heavily in creating a more vibrant downtown. They spent about $300,000 on a plan aimed at revitalizing Oldtown (renamed Salinas City Center), and a similar plan for the Alisal is currently underway.
Myrick says the focus on infill ignores business realities, that available parcels come with limitations like size and location, not a blank slate. "People are not charities," he says. "If they're not going to make a profit, they're not going to do the project."
A Landwatch analysis shows maybe there's not as much demand for new homes and commercial projects as city planners project. The nonprofit analyzed each city and the county to determine the number of approved projects that have not yet been built. There are about 10,000 approved homes and 1.7 million square feet of commercial space countywide developers have yet to build.
But Myrick maintains that projected growth outpaces the city's size: "We're trying to make use of the land we have, but it's just not going to be enough."