Federal and State Elections
U.S. Congress
Sam Farr
The Central Coast Congressman has been seated in Washington for more than two decades, but he still carries his Peace Corps mission close to the heart: championing the academic and peaceful uses of the U.S. military while opposing unnecessary war. (His was one of the few Congressional votes against intervention in Iraq and Afghanistan.) Now, Farr has helped secure almost $7 million in federal dollars for the Central Coast Veterans Cemetery on the former Fort Ord, a vision long overdue. Farr is a steady advocate for the environment, particularly oceans, and the marine technological research that flourishes here. Oh, and he's also for ending the sanctions against Cuba. Make it happen, Sam.
Governor
Jerry Brown
While we find his platform – reducing California's debt and improving its credit rating – admirable, Brown's education and public safety accomplishments feel more meaningful, even as students and police departments wait for the funding changes. Opportunities for the incumbent abound: He can keep making tough fiscal choices, and stand on his own when he sees fit. Though a Democrat, Brown is a true independent, and you won't find many who agree with all his decisions – including the Weekly. But he's a skilled visionary, and history has shown him to be right more often than wrong.
Lieutenant Governor
Gavin Newsom
Newsom's greatest accomplishment as lieutenant governor happened when he called a vote with Gov. Brown out of town. The man who made national progress by backing marriage equality wanted produce superiority, calling for an informal vote on official state food, with our artichoke triumphing. He's a born politician with big ideas on technology simplifying good government, but the only real responsibility of his post is to take the reins if the governor goes, which means the food vote was a novel use of time.
State Assembly District 29
Mark Stone
It's easy to vouch for the Scotts Valley incumbent, who in his freshman term earned a reputation as one of the Assembly's most effective environmental cheerleaders. Stone – a former Coastal Commissioner and chair of the Assembly's Select Committee on Coastal Protection – led efforts to protect the coast from illegal development, push back the tide of plastic litter and improve drinking water supplies. He has also done a lot of legislative good for underserved youth, including several bills making the rough road a little smoother for foster kids and impoverished children.
State Assembly District 30
Luis Alejo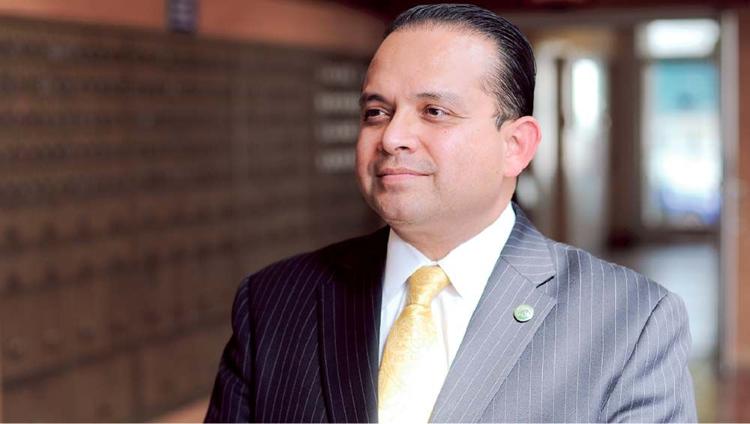 Alejo's legislative accomplishments from his last term are, in a word, impressive: He sponsored 11 bills that made it to Jerry Brown's desk. His successes include raising California's minimum wage by $2 an hour and giving undocumented immigrants the ability to obtain legal driver's licenses. He sponsored clean-water bills and a bill to further reduce pension abuses like the ones seen among executives at Salinas Valley Memorial Hospital. He's also improved an initially flip-floppy record on environmental legislation. His opponent, businessman Mark Starritt, openly scoffs at the idea of raising minimum wage, saying at one candidate forum that those jobs are for kids. Not in District 30 – or most of the country. Alejo terms out of the Assembly after this; let's send him back to accomplish more.
State Senate District 12
Shawn Bagley
Although incumbent Anthony Cannella, R-Ceres, is a Republican palatable to many Democrats, we can't endorse him. He voted against a single-use plastic bag ban and didn't vote at all for bills on mandatory sick leave for hourly employees. He voted against a bill that would have placed a moratorium on fracking. And his score from the League of Conservation Voters was a dismal 17 percent, while the National Rifle Association "Victory Fund" gave him its stamp of approval. Shawn Bagley, a staunch Democrat, is an unlikely candidate – he ran because nobody else would. We're running with that.
Monterey County
Monterey County Supervisor District 2
Ed Mitchell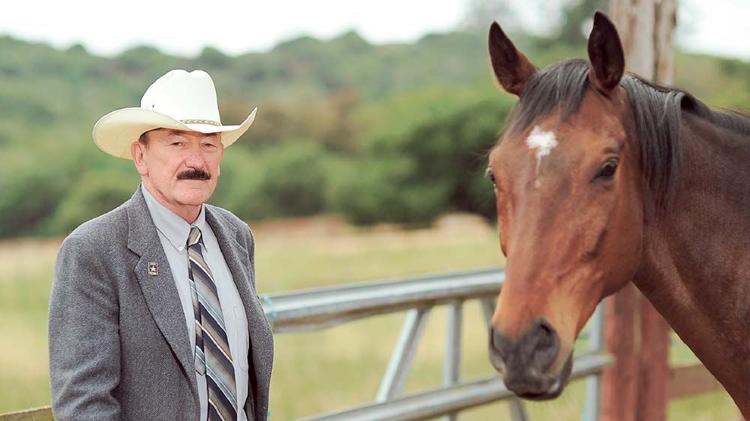 The District 2 supes' race pits activist Ed Mitchell against former prosecutor, retired Superior Court judge and Rancho Cielo founder John Phillips. At Rancho Cielo, Phillips has amassed an impressive track record, using his resources (and getting his powerful friends to use theirs), to steer seriously at-risk kids away from gangs and getting them the education and job training. As we've said before, District 2 doesn't suffer from a lack of high-quality candidates for this office, and would be lucky to have either man in office. But the Weekly is endorsing Ed Mitchell. He has identified and mapped out a smart approach to fracking (it's coming, he believes, so we should figure out how to regulate it). He's been on the leading edge of water policy and creating a new water source via a non-Cal Am-backed desal plant in North County. And when it comes to growth and development in the county, he'll take a conservative, smart-growth approach.
Monterey County Sheriff
Scott Miller
Scott Miller has been a law enforcement professional for three decades, rising through the ranks at various city police agencies before winning election as Monterey County sheriff in 2012. And he's made a lot of enemies along the way, judging by the amount of vitriolic campaign literature and the ire of the Deputy Sheriff's Association (one federal lawsuit, one vote of no confidence). But even going back to the June primary, Miller stood head and shoulders above the other candidates. He's restored professionalism and standards to the department, brought in federal grant funding to fund the jail expansion, hired more deputies and improved medical care for inmates – attacking problems he inherited from his predecessors. Miller's opponent, Deputy Steve Bernal, simply isn't qualified.
City Elections
Del Rey Oaks Mayor
Jerry Edelen
The longtime DRO mayor is running unopposed, but for what it's worth: We like Jerry. We like how candid and responsive he is to our questions, and how he knows how to lob a little humor into miserably dry policy discussions. We like that he's open to a medicinal pot dispensary in his sleepy town, and that he's pushing forward on DRO's slice of Fort Ord despite a neverending lawsuit from a disgruntled developer. One reservation: He's a bit of a good old boy. We'd like to challenge Edelen to use his clout to question fellow electeds on regional issues, particularly Fort Ord reuse and water supply.
Del Rey Oaks City Council
Dennis Allion
Dennis Allion is a longtime DRO council member, winning election in 2003 and serving six years on the planning commission before that. And he's a smart, thoughtful guy. His stance on the DRO Police Department's acquisition of mine-resistant vehicle from the military: Just because the city didn't have to put out any money for it doesn't mean it shouldn't have been publicly discussed before it happened. He believes an idea for a medical pot dispensary that's about to come before council should be thoroughly vetted and given the chance to makes its case before the public. But he points to the resolution of a lawsuit holding up development of former Fort Ord property as the council's best accomplishment – the development of that land could make or break DRO's bank.
Marina Mayor
Bruce Delgado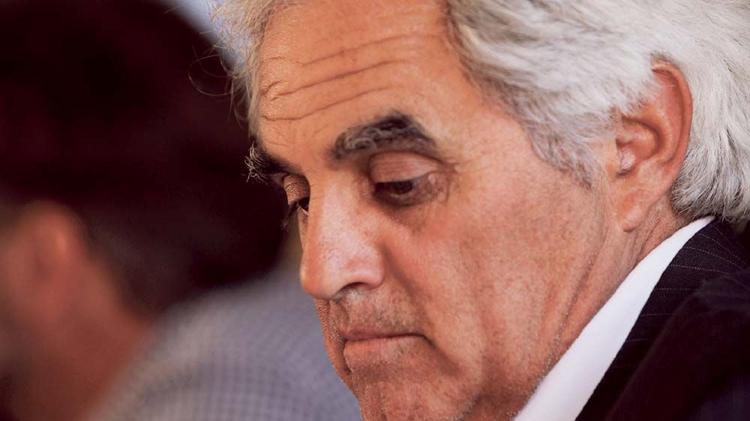 Bruce Delgado, one of two Green Party mayors in California, has demonstrated a strong sense of fiscal pragmatism at Marina's helm. Under his leadership, the police budget has grown while the city's deficit spending has shrunk. A number of big projects, including an $80 million veterans clinic and expanded university housing, are moving forward. We're not big fans of developer incentives, but we think Bruce did the right thing courting Cinemark back to town; Marina needs a multi-screen movie theater.
The disqualification of pot crusader and erstwhile mayoral contender Kevin Saunders leaves only Ken Turgen to challenge Delgado. While we appreciate Turgen's experience as a planning commissioner and professional architect, we think Marina needs a progressive leader to help realize the city's potential as a lively college town. Delgado is quirky and charismatic in that role – and he's also a forward thinker. He's a champion of smart development, from his support for the city's urban growth boundary to his opposition to proposed Fort Ord mega-development Monterey Downs. His vision helps keep Marina's growth where it belongs: on urban blight, not virgin wildlands.
Marina Council
Nancy Amadeo, David Brown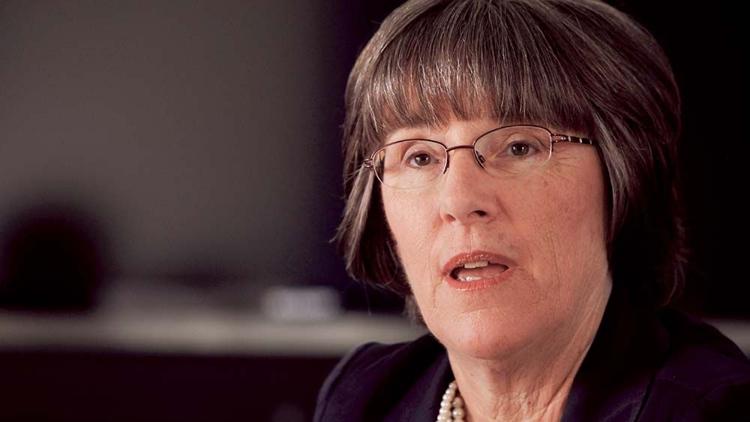 When it comes to their politics, lefty Brown and righty Amadeo are often on opposite sides of contentious votes. But both bring intelligence, reason and sincerity to their city service – and both deserve another term.
What we especially like about Amadeo: Her vision for modifying what is now a series of strip malls into a more walkable downtown. We're also pleasantly surprised by her support for medicinal marijuana and hope it might lead to a reversal of the city's dispensary ban.
Brown's strongest suit: his sophisticated understanding of Marina's serious long-term water problem, even if the numbers on paper are reassuring. Brown, who served on the Marina Coast Water District board for eight years, knows the projected freshwater supply in Fort Ord's 900-foot aquifer might be unrealistically high – a good reason to be cautious about water-intensive development.
The council challenger, Dan Devlin, is pinning his campaign on a narrow vision of improved parks and recreation. His insistence on green turf seems out of touch as California enters its fourth year of drought. Marina has other priorities.
Monterey Mayor
Clyde Roberson
He's running unopposed, so Clyde Roberson will be mayor. Fortunately, Roberson's victory is a win for the entire Peninsula. (Mayors sit on many regional boards.) He served two consecutive terms as mayor (1983-1987) and two stints on the Monterey City Council (1981-1990 and 1996-2006). He created the political capital for the Monterey Sports Center and had been a leading advocate for the Neighborhood Improvement Program (NIP). We've always appreciate Roberson's style, his folksy, common sense way and his clear, forward thinking.
Monterey City Council
Timothy Barrett, Nancy Selfridge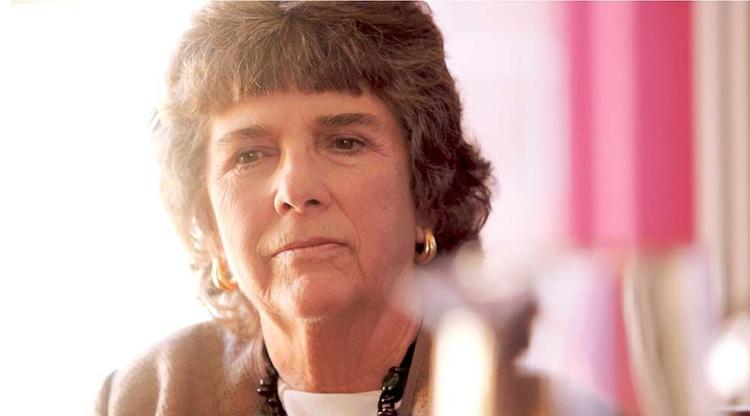 To so many other Peninsula cities, the city of Monterey is the attractive, lucky one, able to absorb millions of visitors (and collect transient occupancy taxes) while simultaneously reinvesting into its cherished neighborhoods. But don't think for a moment the city of Monterey isn't facing real and difficult challenges. Old Monterey is in need of revitalization, again, as there are too many empty storefronts (not to mention one big undeveloped hole). A lively downtown is key to serving visitors and locals in ways that stimulate community connection and prosperity, and for reasons we don't understand, there's been a negative sentiment to ensuring a vital nightlife in the city. Undeveloped parcels on Alvarado Street and many storefronts on North Fremont continue to sit idle, too. Add to economic development that the infrastructure needs real investment. Both DLI and the Naval Postgraduate School may be on the Base Realignment and Closure list in 2017, posing a huge concern to city planners. Fisherman's Wharf leases continue to upset many in the community. Which leads us to this election.
In our interviews, we looked for the candidates who would offer leadership, vision, the ability to collaborate but still be forceful and effective while fighting for his or her issues. Newcomer Timothy Barrett is a social activist who believes in jobs for all, and we believe he'll work hard to make that happen. We also appreciate the independent streak incumbent Nancy Selfridge has brought to the council. She has a reputation for listening to everyone's concerns, but she also has a reputation for rubbing staff the wrong way. Still, we think she deserves to keep her seat.
Pacific Grove Mayor
Bill Kampe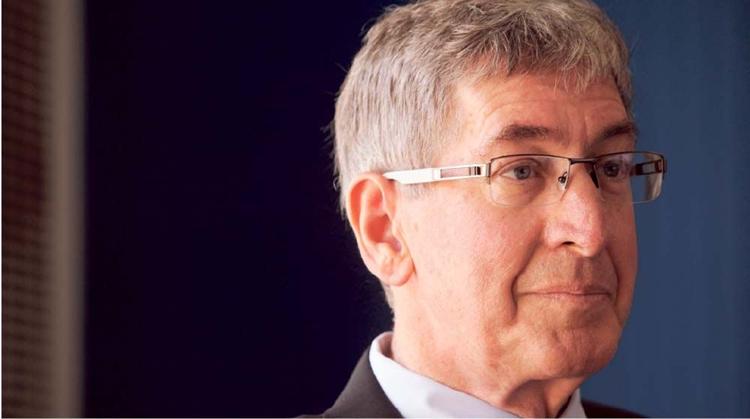 The contest between incumbent Mayor Bill Kampe and challenger John Moore provides a study in contrasts. Kampe is a steady manger, a thoughtful advocate and a committed adherent to "process." He speaks with precision about the city's budget, its position related to other cities in the county and state. He brags a little about the pending water reclamation project that will offer non-potable water for the cemetery and golf course. He lists the untapped opportunities for the city to save money via shared services in IT and public works as well as the need to get viable businesses in the woefully underutilized prime properties, the American Tin Cannery and the Holman Building. He presents a focused snapshot of the city and is convincing when he says P.G. is better off today than when he was first elected.
John Moore is a cantankerous gadfly obsessed by Pacific Grove's pension obligation. It's a worthy concern: P.G. has a more than $30 in million long-term debt that the city has only very recently made limited progress to retiring. Moore, however, uses a mix of schoolyard bully tactics and bombast to make sure everyone in town knows how smart he is – and how reckless and vile those are who are not in lock step with him are. It is an act that would quickly tire if he moved from bomb-throwing outsider into a role of civic leadership.
Pacific Grove City Council
Ken Cuneo, Rudy Fischer, Bill Peake
Ken Cuneo (above), an incumbent running for re-election, has the habit of starting his comments from the dais with quote from a 20th-century author or playwright. That is Cuneo in microcosm: His politics are good, he's just a little rambling. For example, when he talks about economic development in the city of Pacific Grove he takes credit (along with the council) for the Beach House at Lovers Point restaurant. It's true the restaurant was empty before he was on the council and is now a thriving enterprise, but the restaurant owner and his bank might have different ideas of where the credit is due. But Cuneo was a leader on the Homeless Challenge, has been a strong advocate for the library and the museum, can rightly take credit for transitioning the management at the public golf course to a private vendor, and deserves praise for the success (however limited) the city has had in pension reform.
Incumbent Rudy Fisher displays a workmanlike approach to city governance that reveals both libertarian and progressive values. Fisher has helped spearhead the Homeless Challenge. He has taken the strongest public stance in favor of the Pebble Beach inclusionary housing project and endorses Measure A, the school technology bond. He voted in favor of Measure O, to study whether public water was viable. He lists the undergrounding of power and infrastructure repairs as part of a five-year capital campaign that he is championing. He is deserving of re-election.
We recommend adding Bill Peake to the council. A newcomer to both the city and its political landscape, Peake is a retired Chevron engineer who bought a house in the city 25 years ago, but only moved in full time four years ago. In conversation and at multiple candidate forums, he has spoken of a desire to bring more vitality and a focus on youth to the community. He lists a nightlife and a wine bar as underrepresented business sectors in the community and wants the city to invest and expand its services to families – especially the rec department. His fresh perspective and skill set seem like they would serve the city well.
Salinas Mayor
Joe Gunter
When he first took office in 2012, Joe Gunter didn't quite know how to run a meeting. But Gunter, a retired police detective, has shown himself to be a quick study. He's brought a sense of discipline to the council, championed some important development moves (a minor league baseball team and stadium is in the works, along with the Alisal Marketplace concept), worked to get a permanent winter warming shelter for homeless and proven himself to be a good (but not great) social justice advocate, at least when it comes to homeless issues. But he's pro-cop at any cost, even in the wake of four fatal officer-involved shootings in 2014 alone. We're upset he was one of three councilmembers who voted to soothe former head librarian Elizabeth Martinez's wounded feelings with a $400,000 payout so she wouldn't sue the city for (alleged) bullying, but we believe he's the better of candidate for this job.
Salinas City Council
Tony Barrera, Steve McShane, Kimbley Craig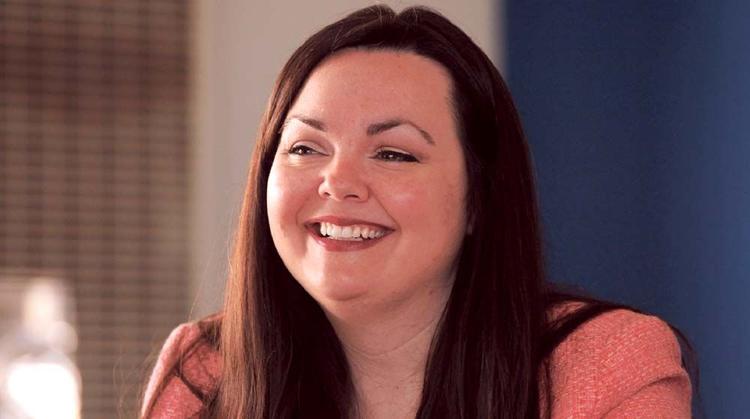 Incumbents Tony Barrera, Steve McShane and Kimbley Craig (above) were at the center of that disastrous meeting with librarian Martinez – the one at which she alleges the bullying and harassment took place, leading to a threat of a lawsuit and that $400,000 payout. But we don't believe challengers Eric Peterson, Melissa Godwin and Patricia Rubio-Coyt, running against Craig, McShane and Barrera, respectively, would do better. (In some cases, they might do worse. Godwin, for example, is against any form of civilian oversight of the Salinas Police Department; McShane is in favor of it.) Peterson is a great community activist, especially when it comes to transit and libraries. But Craig, whose district encompasses North Salinas' sale-tax generating retail machine, has helped bring federal dollars to the city, most recently a $3.4 million COPS grant that will place community resource officers back in schools. Barrera is about the only candidate beating the drum for expanded services and social justice in East Salinas. And while McShane waffled on what kind of public-safety tax to support (general versus specific), there's no fiercer council advocate for neighborhood improvement. We say, keep them.
Seaside Mayor
Felix Bachofner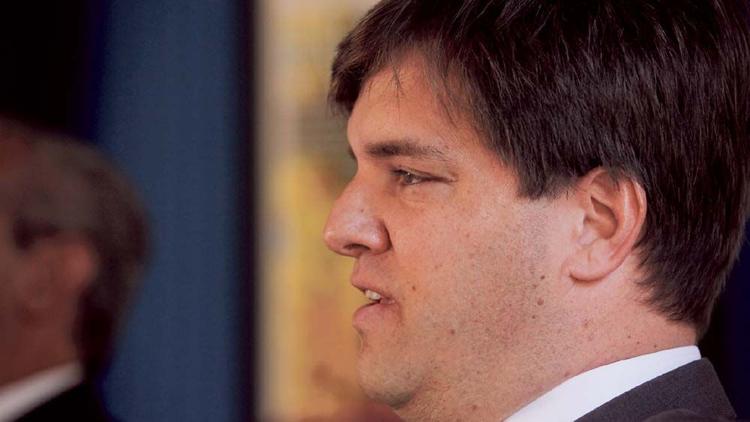 We'd like to see some new blood in this race. But what we have is Ralph Rubio, in his eighth year as mayor, seeking re-election against challenger Felix Bachofner, who himself took the mayorship from Rubio in 2010, only to lose it to him in 2012. This is their third consecutive faceoff.
We have flip-flopped on these opponents, endorsing Rubio in 2010 and Bachofner in 2012. We're backing Bachofner again this time around, but not because we have any real enthusiasm for him as a candidate. Rather, it's because we expect Felix to pull back the reins on three critical issues where Ralph has been recklessly charging forward.
One: The KB-Bakewell proposals for two projects on the former Fort Ord. You may remember the Bakewells (Danny Jr. and Danny Sr.) from the early 2000s, when they scored $115 million worth of land from the city for less than $7 million – then stiffed Seaside on promised affordable housing. Rubio says he was so appalled, he got involved in city politics.
Yet, now Rubio wants to hand more valuable Seaside property over to these same developers. When the Bakewells proposed the two Fort Ord projects last year, the mayor and his rubber-stamp council – Alvin Edwards excepted – approved exclusive negotiations against the protests of city staff, without ever issuing a formal request for proposals.
Two: Rubio joined 11 of 12 other county mayors in opposing Measure O, last June's failed effort to lay the groundwork for a public buy-out of California American Water. The company line that Measure O would have derailed Cal Am's proposed desalination plant just didn't stand up to the facts. Rubio fell in line with the moneyed side of the campaign anyway – blocking the Peninsula's best hope of controlling its own water supply any time in the foreseeable future.
Three: Although Rubio hasn't taken a hard position on Monterey Downs, that hot mess of a proposed horse racetrack and sundry development on 550 acres of Fort Ord, he sounds pretty cozy with the idea. "I brought this thing in the door," he tells us. "I'm a supporter of the concept of jobs and revenues."
Ralph's a likeable guy. He has deep and longstanding relationships with a wide swath of this diverse community. Over this last mayoral term, he's helped usher forward a fair number of projects, including the In-N-Out Burger that almost bounced town during Felix's term.
Bachofner's well aware he's lacking in the charisma department. "I'm a bit of a curmudgeon," he tells us. "I'm a big stickler for details. Some people detest that." But we like that he's willing to listen to the public in a way Rubio isn't, that he's "highly skeptical" of Monterey Downs, and that he prides himself on being a contrarian. Shake it up, Felix.
Seaside City Council
Jason Campbell, Alvin Edwards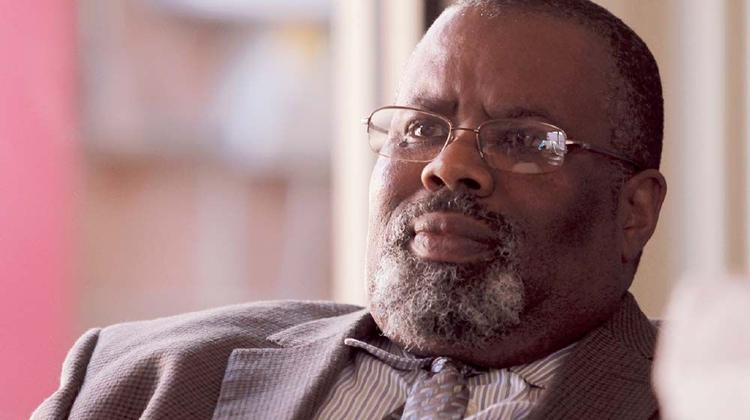 Jason Campbell is perhaps the most inspiring candidate we've seen this election season. Campbell, a landscape contractor who lost to Councilman Ian Oglesby by only 24 votes in 2012, is an activist. Not just an occasional waver of rally signs or an online petition-writer, but a dyed-in-the-wool environmentalist who has dedicated much of his life, in recent years, to preserving the wild lands of the former Fort Ord.
Campbell was part of the public groundswell that turned the tide on Whispering Oaks, the Fort Ord parcel once slated for a new MST bus yard. He was also one of the co-authors of Measure M, the failed ballot initiative for protected Fort Ord open space. Though we didn't endorse M, we were sympathetic to the logic behind it and impressed by Campbell's principled leadership. He'll be a strong voice for the environment on a council about to consider Monterey Downs, a disastrous Fort Ord mega-project Seaside has moved to annex.
Incumbent Alvin Edwards (pictured) has become the City Council's most interesting and contrarian voice over the last four years. He has repeatedly challenged agenda items, such as city budget approvals, when other councilmen were poised to sign off. With a dozen years' experience on the Peninsula water board, Edwards has a good handle on complex water-supply issues; and as a retired fire captain, he's savvy to the dicey politics dividing the Seaside Police Department.
We have no qualms passing on council challenger Ron Guth, a retired Seaside cop who's campaigning on vitriol for embattled Seaside Police Chief Vicki Myers. But it's hard to snub incumbent councilman Dennis Alexander, a teacher and reserve police officer who's proven his dedication to Seaside residents, particularly in his tireless advocacy for neighborhood parks. Our main issue with Alexander: He's a bit of a yes-man, almost always siding with the majority. We prefer substantive discussions of council decisions, and we think Edwards and Campbell bring the sort of healthy skepticism that leads to more thoughtful votes.
Local Measures
Marina Transient Occupancy Tax
Yes
Marina is a pretty impressive political experiment. The most ethnically diverse city on the Peninsula now boasts the most ideological and gender diversity on its council. All the candidates for council and the incumbent mayor support increases in both transient occupancy and sales taxes. The TOT is the bed tax for guests staying in the city's motels. Measure E will bump the TOT from 10 to 12 percent – the same as it is in the other Peninsula cities.
Marina Transactions and Use Tax
Yes
Sales tax increases show up across the county and as long-time readers can attest, the Weekly has faith in the government's ability to solve problems – with the right leadership in place. Marina has Best Buy and the Target – the city ought to get something out of the deal. Measure F will not increase the sales tax rate in Marina, but it will extend the existing 1 percent rate out to 2016.
Monterey-Salinas Transit Transactions and Use
Yes
A countywide sales tax of one-eighth of a cent will provide approximately $6 million a year for MST to provide services to vets, seniors and the disabled – services that have been cut, at least in part, by the loss of federal money. For the past 21 years, revenue for public transit has been a fixed percentage of the 18 cents per gallon gas tax. As long as public transportation is held hostage to a gas tax revenue structure that was put in place when fuel cost $1.11 a gallon, the agency will need to supplement its income via one-time revenue sources. MST has a long history of being awarded grant funds and economically dispersing that money in the service of the community. While we wish that the transit agency would be more visionary in its approach to the broadest definition of transportation (for example, build a bus-way), we endorse this sales tax to fund this specific sliver of the agency's service population.
Salinas Transactions and Use Tax
Yes
Salinas' song of financial woes is an old one. The sidewalks are buckling, the streets are riddled with potholes, code enforcement is nonexistent, the firehouses aren't necessarily up to code and the police are understaffed, yet crammed into an aging embarrassment of a building. But just because the song is an oft-sung one doesn't mean it's not real. Salinas residents have said repeatedly they would back this 1-cent sales tax if it's directed at public safety and quality of life. An oversight committee that comes along with Measure G should ensure that happens. A majority vote is required for this to pass.
Salinas Utility Users Tax
Yes
Salinas' Utility Users Tax is in desperate need of modernization. Measure H, which requires a majority vote to pass, reduces the tax on telecom and video users from 6 percent to 5 percent, exempts senior citizens and adds cell phones as a taxable technology. That's where the modernization and expansion of this tax comes in – as more people dump their landlines in favor of cell phones, that tax revenue has been lost. This tax purports to treat all users the same regardless of technology, and this modernization effort is taking place at multiple cities throughout the state.
Pacific Grove Unified School District Measure A
Yes
Pacific Grove's schools are not funded via per-pupil reimbursement from the state and rely on supplemental property tax revenue to adequately fulfill their mission. Measure A will dedicate $18 per $100,000 of assessed value toward technology in the district. The need for leading-edge Internet connections, hardware and personal technology in a first-class education system seems to go without saying. This past summer, property owners in Pacific Grove stopped paying an annual $35 parcel tax that helped fund the school district. That hole needs to be backfilled, and Measure A shows a sophisticated bond issuance strategy that will mean the vast majority of the money raised will end up in the classroom and not be paid as interest on the debt. For a city that prides itself on both its livability and its real estate values, Measure A is a modest and sensible investment to help assure a vibrant future. MONTEREY Transactions and Use Tax YES
Monterey's storm drain system is 100 years old, presenting a nice risk to the Monterey Bay. And other infrastructure issues are popping up too, namely street and sidewalk repair. This measure proposes a 1-cent sales tax to sunset in four years, and requires a two-thirds vote to pass. It'll be interesting in four years to see if the sunset happens, or if Monterey asks to have it extended in perpetuity. Sand City Transactions and Use Tax YES
Sand City is proposing to raise its sales tax from 8 to 8.5 percent, to match the rate in most other Peninsula cities. More than half of Sand City's General Fund revenues come from its sales tax – helloooo, Target and Costco big-box centers. So doubling its retail transactions tax (from 0.5 to 1.0 percent) could mean a more than 50-percent revenue boost for the population of 341. More power to ya, Sand City.
DRO Transactions and Use Tax
Yes
Del Rey Oaks gained some measure of notoriety earlier this year when its police department revealed it had obtained an armored transport vehicle remaindered from the U.S. military. No, this tax will not go to fund that – that's all being funded by a local rich guy, at least for the next five years. But DRO is asking for a half-cent raise in its sales tax to fund crime prevention, emergency services and deal with street and sidewalk repair. It will take a majority of the voters to make this one fly, and we say, fly.
Special Districts
Monterey Airport District
Dan Presser, Matthew Nelson
When it goes as scheduled, flying in and out of MRY is a travelers' delight. But it's hard to claim that the airport district is flying high thanks to fewer daily flights, fewer destinations and rising airfares. The airport district board oversees Monterey Airport's general manager, attorney, contracts, leases and nearly 500 acres of property. Incumbents Carl Miller and Matt Nelson were part of the majority that voted to move forward with the airport's $42 million proposal to meet new Federal Aviation Administration rules requiring safer runways. While that seemed a necessary move, there might have been better alternatives and certainly ones that didn't infuriate the airports' closest neighbors. Their vote led to the Highway 68 Coalition suit in 2011, ultimately costing the district $545,000 in attorney's fees. That was the second settlement with the Highway 68 Coalition over expanded runway plans, bringing the total in settlement costs for the airport to more than $1 million.
The district board will be hiring a new manager mid-2015. That's a key job responsibility, replacing longtime manager Tom Greer. We believe the feisty and independent Dan Presser will bring an energetic, independent voice to the board. While Matthew Nelson is our second choice (and you get to vote for two), we mostly just want to see Presser elected. You may choose to vote for one, increasing Presser's odds.
Regional Park District
Steve Dennis
Access, park expansion and overall management/vision – these are the keys to the great public assets we know and love in our Regional Park District. (Think Garland Park, the Del Rey Oaks Frog Pond and Palo Corona.) Although incumbent John Dalessio is likeable and accessible, we are enthusiastically endorsing his opponent, Steve Dennis. During Dalessio's recent term, the former district general manager, with the approval of the board, received an outrageous public salary of $349,000 per year. (He subsequently retired and received lifetime medical and dental coverage, as well as an annual pension that could cost the district as much as $375,000 per year.) That was nothing less than ridiculous, and Dalessio abstained on the vote, but his silence on should have cost him his seat. Moreover, we are disappointed that Palo Corona has not been made more accessible after 10 years in the district's hands.
Steve Dennis may be a political newcomer, but he is well known for his local public service: receiving the Aquarium's Lucile Packard Award, its highest honor for volunteers; serving on the Point Lobos Foundation; the Elkhorn Slough Foundation; and the Ventana Wildlife Society. We believe he will be a true asset.
Marina Coast Water District
Jan Shriner, Margaret Davis
The Marina Coast Water District is small but mighty, controlling the water not only for the city of Marina, but for parts of Fort Ord, the Ord military community and beyond. Because it stands alone, it has virtually no say in the water issues of the Monterey Peninsula, and with the current composition of the board – incumbents Ken Nishi and Howard Gustafson are both running, much to our chagrin – that's probably a good thing. The district is embroiled in ugly and very expensive litigation surrounding its onetime role as the public agency partnered in the now-defunct Regional Desalination Project. We recommend returning incumbent Jan Shriner to the board, for her willingness to stand alone and vote her conscience, which is laser-focused on the needs of the community. We also recommend adding local activist Margaret Davis to the board. Davis, who campaigned mightily in favor of Measure M, which would have preserved Fort Ord from wholesale development, i.e., Monterey Downs. We agree with smart-growth principles, not no-growth principles, but we admire the stand Davis took during the rough-and-tumble campaign.
The Monterey County Weekly's editorial board comprises Founder and CEO Bradley Zeve, Publisher Erik Cushman, Editor Mary Duan, Managing Editor Mark C. Anderson and Assistant Editor Kera Abraham.