It's June 1, just after 10am, in the tiny town of Spreckels, when then-presidential hopeful Bernie Sanders strides down Fifth Street.
Sitting in chairs outside the Spreckels Veterans' Memorial Building, about 50 Measure Z supporters anxiously await him. The sky is gray, but the air is warm.
On the street sits a podium flanked by a romaine lettuce field, and when Sanders finally reaches it, the crowd is quietly electric: Their hero has arrived.
Sanders, who held a packed campaign rally at Monterey's Colton Hall the night before, is here to lead a rally in support of Measure Z, a county ballot initiative that would ban fracking, wastewater injection and new oil wells in Monterey County.
"Fracking is one of the major environmental issues facing our country," Sanders says, after reaching the podium. "What it does to our water supply, what it does to our air, its impact on climate change.
"So this is an enormously important issue that I know is of growing concern to the people of California, and to the people of the United States."
Sanders then introduces four speakers standing behind him, and among them is Andrew Hsia-Coron, co-founder of San Benito Rising, the group which successfully brought an initiative to ban fracking in San Benito County in 2014. Hsia-Coron is also a co-founder of Protect Monterey County, the group behind Measure Z.
"Right here in Monterey County," Hsia-Coron says, "every single day, 100,000 barrels of contaminated wastewater are being pumped back into protected aquifers in violation of the Safe Drinking Water Act. The federal government is doing nothing about it, the county government is doing nothing about it, the state government is doing nothing about it.
"So it's come down to the people of our region to protect our groundwater, to protect our health, to protect our children and to protect our future."
After Hsia-Coron comes Margaret Rebecchi, the Latino outreach coordinator for Protect Monterey County, who shifts the focus to the effects fracking has had on the state's Latino and low-income communities, particularly around Kern County, the state's oil and fracking epicenter.
"I visited majority-Latino schools near oil fields where the fracking and other extreme extraction have taken place. The students suffer from nosebleeds, asthma, headaches and unusual forms of cancer," she says.
"Over 90 percent of California's toxic fracking wells are in Latino and low-income communities," she adds, her voice rising. "I don't know what else to call that but environmental racism!"
The last speaker before Sanders is Gary Patton, an attorney and former Santa Cruz County supervisor who crafted an ordinance to ban fracking in that county, one that was adopted unanimously by the Santa Cruz County supervisors in May 2014, making it the first county in California to ban fracking.
"As a local official, I know that what the government is supposed to do, is do what the people want, and do what the people need," Patton says. "The people know what they need."
Then comes Sanders, who praises his home state of Vermont for banning fracking in 2012, becoming the first state in the country to do so, and New York state, which banned fracking in 2015. He also lauds three counties in California – Santa Cruz, San Benito and Mendocino – for doing the same.
"I hope very much that Monterey County will continue the momentum that makes it clear that fracking is not safe, not what we need for our kids," Sanders says.
"Fracking is a danger to our water supply, our most precious resource."
Sanders saves his biggest concern for last – climate change, which he says "is already doing devastating harm, in our country, in California and all over this planet.
"If we do not get our act together in the very short term, and transform our energy system away from fossil fuel, to energy efficiency and sustainable energy, the bad situation, the dangerous situation we are seeing today, will only become much, much worse.
"Our goal going forward is not more fracking, not more dependency on fossil fuel. It is to transform our energy system to sustainable energy and energy efficiency."
Hours later, in Salinas, the Monterey County Board of Supervisors voted 4-1 to send Measure Z to the ballot.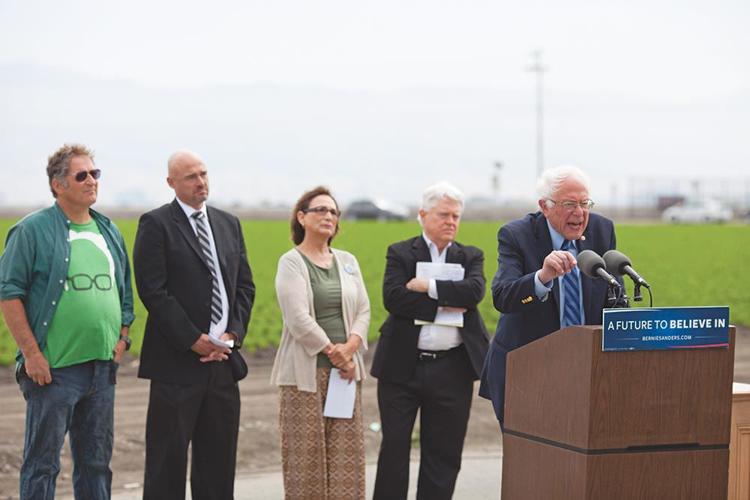 • • •
To understand the origins of Measure Z, one must look back more than a year before that June day, when the Board of Supervisors, on March 17, 2015, voted 3-2 against a two-year moratorium on fracking in the county, which would have given county planners time to craft regulations related to the practice.
The County Planning Commission, in a 7-0 vote, recommended the moratorium in April 2014.
Denver-based Venoco briefly fracked one well in Bradley in 2008, but there hasn't been any fracking in the county since. For that reason, in 2015, the majority of the supervisors felt the issue lacked urgency, and did not merit action.
"I'm not convinced today that we need to do anything," said Supervisor Fernando Armenta. "I see no immediate threat."
Industry reps and some county residents were opposed to the moratorium – despite there being no fracking in the county – yet it was Supervisor Dave Potter who sensed what was to come.
"If I was in the industry, I would be extremely concerned about the cost, the divisiveness, the bad press that a referendum would bring about," he said. "The distraction and inconvenience of having to face an initiative would not be something I would want to bring upon myself."
He, along with Supervisor Jane Parker, supported revisiting the moratorium in July, but they were outvoted 3-2, and the proposed moratorium was finished.
Former supervisor candidate Ed Mitchell, who founded Protect Salinas Valley, a proto-version of Protect Monterey County that was anti-fracking, and who ran and lost against Supervisor John Phillips in 2014, was an active supporter of the moratorium. In the week after the vote, he said, "I don't see the state addressing the major issues, and those are agriculture and water.
"I see only one protection, and that's an initiative."
Shortly thereafter, Protect Monterey County, the group that brought Measure Z to the ballot, was formed.
And in November 2015, PMC leaders, after reading reports in the press that wastewater injection was one of the major risks associated with fracking, decided to add restrictions to wastewater injection, as well as future oil expansion.
That decision ultimately resulted in Measure Z, an initiative on the Nov. 8 ballot. Measure Z is not just a fracking ban, though that's often how it's characterized. What's far more relevant to existing oil operators in the county is that it will force them to discontinue wastewater injection – the process by which they dispose of the water they extract, which comes out with the oil at a roughly 15-1 ratio. If the measure passes, operators would be forced to end that practice of wastewater injection in five years, although the measure's language does allow for extensions of up to 15 years total.
To comply, the operators would have to build reverse osmosis treatment plants. (Chevron, the county's biggest operator, already has such a plant, but it's only sized to treat about a third of its operations' wastewater.)
It also calls for a ban on new wells – both extraction and injection – to curtail the growth of existing operations. Some have argued that such a ban would amount to an unconstitutional "take" of resources, but the initiative's authors, attorneys who specialize in such work, included language in the measure that – according to County Counsel Charles McKee's impartial analysis – "appears" to allow the Board of Supervisors, on a case-by-case basis, to make exceptions.
Measure Z, if it passes, will surely come with costs to the county. Litigation, in McKee's words, "is almost certain," and there will very likely be some loss of tax revenue over time. But those costs – even if the South County oil industry shuts down altogether – will not likely spell economic doom for the county, as much as the measure's opponents would like people to believe.
What the measure is really about, is bringing strict protections to an industry that, according to its proponents, is lacking it. And there is some evidence they are right.
For that reason, in a more perfect world than ours, the issues the measure addresses should have been dealt with by lawmakers and government officials. But they, at both the federal, state and county levels, have failed to do that.
That failure has backed concerned citizens into a corner, who in turn, have backed the fossil fuel industry into a corner – if Measure Z passes, Monterey County will have what might be the strictest fossil fuel industry regulations in the state, and it appears that the cost of doing business here may not be economical.
Put another way, if oil companies can inject their wastewater nearly everywhere else in America except Monterey County, the local industry might no longer be competitive.
So come November, it will be put upon voters to decide: Should Monterey County enact some of the most progressive oil industry regulation laws in the nation, or should it, along with the majority of the state, continue to be a regulatory Wild West?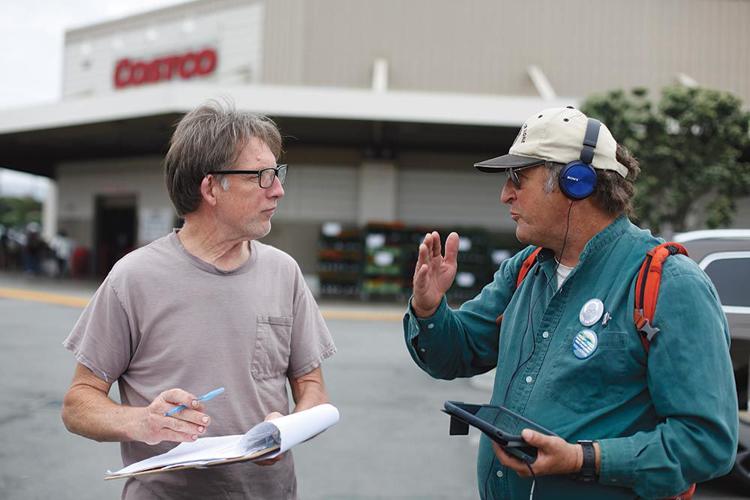 • • •
The history of oil in Monterey County goes back to at least as early 1905, when a 165-mile pipeline was built from Coalinga to Monterey to deliver oil from the San Joaquin Valley for export.
Early in the 20th century, there was also "wildcatting" – speculative drilling for oil – in many parts of the county, including in the Salinas Valley, the Big Sur coast, Moss Landing and east of the Elkhorn Slough.
But it wasn't until 1947, near San Ardo, that the speculation paid off, and commercially viable quantities of oil were discovered.
The problem with that oil, however, is that it was – and is – heavy crude, meaning that it's denser than light crude oil, has less viscosity and is more energy-intensive to extract. In layman's terms, it's like sludge: difficult and expensive to process, or transport.
That fact quickly slowed down the South County oil boom, to the point that, according to a 1950 article in the Monterey Peninsula Herald, it became "dormant."
Much has since changed. Technology has improved, oil has become more scarce, and presently, there are more than 1,500 oil-related extraction and injection wells in Monterey County.
Understanding how the existing operations work is important to understand Measure Z.
Nearly all of the oil operations in the county are located in close proximity to what many think of as the San Ardo oilfield. But the oilfield is actually two reservoirs of oil – and mostly water-filled sand – the Aurignac and the Lombardi.
The Aurignac, which is at a depth ranging from 2,100 to 2,200 feet, and is just above granite bedrock, is mostly tapped out. Above it, separated by a layer of silt and clay, is the Lombardi, and that is where most of the riches remain.
The process by which operators extract that oil in San Ardo is called cyclic steam injection, where steam is sent down a well to loosen up the heavy crude. Encircling those injection wells are extraction wells, which get after oil on the edges of the steam.
Dallas Tubbs, an engineer who has worked for Chevron for 35 years, and in San Ardo since 1996, says the oil-rich edges of the steam bubble is referred to in the industry as the "steam chest."
After the oil, and everything else that comes up with it, is brought to the surface, it is then processed, and the byproduct is toxic water filled with chemicals and salt. In Chevron's case, but not the other San Ardo operators, about a third of the water is treated in a reverse osmosis plant – which cleans the water to potable standards – and piped into a nearby, man-made wetland. Through this process, Tubbs says, Chevron's San Ardo operation contributes about 1,200 acre-feet of water annually to the Salinas Valley Groundwater Basin.
It's important to note, however, that Chevron doesn't treat that water as a public service – the company does it to reduce pressure in the Lombardi reservoir, which in turn reduces the necessary temperature, and heating cost, of the injected steam.
Another third of the wastewater is softened to be re-injected as steam, and the remaining third is mixed with a sludge byproduct of the reverse osmosis plant and pumped about 2,100 feet underground. If Measure Z passes, the steam injection of partially treated wastewater and the injection of the untreated wastewater would be banned. Only a handful of counties in the nation – and not a single state – have banned wastewater injection, and some of these bans have been challenged in court due to counties potentially not having jurisdiction over the matter.
McKee, the county counsel, says that's the first lawsuit he expects to be filed if the measure passes.
Tubbs finds it hard to believe that anyone could take issue with his company's wastewater injection practices in San Ardo, given that, he says, they are only re-injecting that which they extract, minus the oil, into the Aurignac aquifer.
"This issue about contamination is curious to me," he says. "We've been in operation for 65 years [in San Ardo], and the groundwater is as clean as it was 65 years ago."
Tubbs is not wrong, and for that, Monterey County residents should consider themselves lucky.
Because the fact of the matter is, state and federal regulators have not been adequately enforcing federal law.
• • •
In the opening seconds of a "No on Measure Z" ad, Salinas Mayor Joe Gunter is sitting next Greenfield Mayor John Huerta at the counter of a diner.
"Oil has been produced in Monterey County for nearly 70 years," Gunter says, turning to Huerta, who then adds, "under the strictest environmental regulations in the world."
Gunter nods as Huerta says this.
The latter statement is patently untrue, and if the potential consequences weren't so dire, it would be laughably so.
In California, the oil and gas industry is regulated by the Division of Oil, Gas, and Geothermal Resources (DOGGR), which is a branch of the state's Department of Conservation.
Under the federal Safe Drinking Water Act, any injection into the ground – wastewater or otherwise – must go into an aquifer that's been exempted by the federal Environmental Protection Agency. The EPA can exempt an aquifer after oil operators go through an application and review process, showing that aquifer is not a viable source of drinking water.
DOGGR is only supposed to permit injection wells into those exempted aquifers.
Yet presently, there are more than 2,000 illegal injection wells in California, 55 of which are in Monterey County, according to DOGGR.
Don Drysdale, a DOGGR spokesman, writes by email that the permits were given out because "there was a misunderstanding between the state and the U.S. EPA three decades ago over which aquifers had been exempted."
Of those 55 illegal wells, 48 are active. Of those, 26 are wastewater injection wells.
In Kern County, the improper permitting is alleged to have polluted drinking and irrigation water supplies, and led to a 2015 joint lawsuit from a group called Committee to Protect Our Agricultural Water and a cherry farmer named Mike Hopkins. Hopkins, according to the complaint, saw his 3,500-tree orchard die due to being irrigated with water excessively high in sodium chloride. The local water board, the lawsuit states, decided "oil production was the most likely source."
Moreover, the lawsuit alleges DOGGR began issuing injection permits without required documentation, more than 1,500 in 2012, after the fossil fuel industry allegedly complained to Gov. Jerry Brown's administration, which then, according to the lawsuit, ordered the head of DOGGR at the time to "approve the permits as requested by the oil companies."
Chevron was among the defendants in the suit, and in the company's motion to dismiss the case, it argues there is insufficient evidence the company contaminated the groundwater, and that the lawsuit did not specifically allege that Chevron did so. A ruling has yet to be issued.
The state's regulatory oversights were noted by the EPA in 2011, but the problems have persisted.
In a February 2016 report by the U.S. Government Accountability Office, the GAO skewers the EPA for not consistently providing the necessary oversight to injection wells in order protect underground sources of drinking water.
In that report, California – among a sample of eight states – was the only state whose injection well oversight "was not in compliance with state and EPA requirements."
In order to bring the state in compliance with federal law, DOGGR was supposed to submit applications to the EPA over the course the past year to exempt the aquifers that are being illegally injected into. To date, only four such applications have been submitted, none of which are in Monterey County. Within the county, there are pending exemption applications for three aquifers around the San Ardo oilfield, two of which are classified by DOGGR as "high priority" and one that is "low priority."
Aside from the sticky issue of wastewater injection, and the bureaucratic hiccups that allowed for illegal wells, there's this: In a recent study that compared the regulatory protections with respect to fracking in all applicable states, which was published in the scientific journal Energy Research & Social Science earlier this year, California was ranked last of any state.
In other words, according to the peer-reviewed study, California has the weakest fracking protections in the entire country.
And even though the study was done before SB 4 – which brings regulations to fracking in the state – went into effect in 2015, Kassie Siegel, director of the Center for Biological Diversity's Climate Law Institute, says the study's authors took those regulations into account.
"The law simply doesn't prohibit some of the oil industry's most astonishingly dangerous practices," she writes in an email. "California, for example, continues to have no statewide limits on how close oil companies can frack and drill near homes and schools."
If Measure Z passes, Monterey County would enact some of the strictest oil industry regulations in the nation.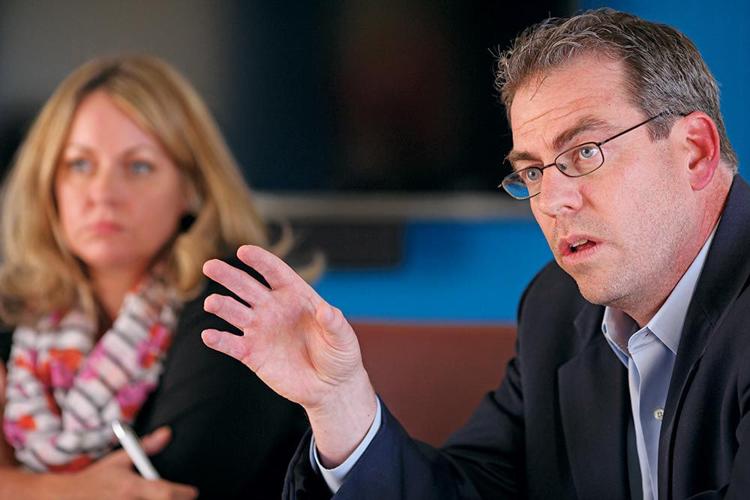 • • •
The most difficult thing to understand about Measure Z, and the issues it addresses, are the risks.
As far as contaminating the Salinas Valley water supply goes, Howard Franklin, a senior hydrologist with the Monterey County Water Resources Agency, says the existing operations are not a concern.
"It doesn't mean I'm not keeping an eye on it," he adds.
Franklin says the wastewater is being injected into an aquifer so deep it is not considered part of the groundwater basin, and is confined from migrating upward by layers of silt and shale.
He also says the notion that the Salinas River is an underground river is a myth.
"Water doesn't flow underground," he says, adding that the valley's groundwater gets recharged when the river is flowing.
Matthew Keeling, a senior engineer with the Central Coast Regional Water Quality Control Board, and who's the program manager for the agency's oil field regulatory program on the Central Coast, also does not see a problem with existing operations.
With respect to wastewater, Keeling says, "The data we have thus far is they have containment."
Their faith in the industry is not shared by Pacific Grove resident Robert Frischmuth, a Protect Monterey County co-founder and former fossil fuel industry engineer, who says it's dangerous to trust the fossil fuel industry.
After Frischmuth worked for NASA as a rocket scientist for six years, right after college, he spent the next 28 years working as a coal technologies engineer.
He says he's advocating for the measure because he's "atoning for unwittingly working against global warming for many years."
He believes the industry should have to treat its toxic wastewater.
"It's only right. Other heavy industries have to do it," he says. "These are giant corporations that can afford it. It will probably increase the number of jobs, because they'll have to expand wastewater treatment facilities."
Frischmuth believes the only honest reason to be against the initiative is that it would reduce the oil companies' profits. Everything else, he says, is "disinformation," which the industry is "forced" into spreading to defend its practices, and profits.
Yet Tubbs, the San Ardo Chevron engineer, says even the existing reverse osmosis facility would be too expensive to build at today's oil prices. He won't say how much the existing facility, which was constructed starting in 2007, cost to build. He would only say, when the number $30 million was thrown out there, that it was more than double that.
So in order to comply with Measure Z, oil operators would with have to build costly, energy-intensive treatment plants – something akin to building a desalination plant – and they would still be left with a brine that would have to be disposed of somewhere.
Another possibility is that all the water would be trucked out of the county and injected elsewhere. Both of those scenarios might not be economically feasible for the industry – the price of oil fluctuates, so it's impossible to say – in which case, they would shut down their operations in the county.
The fiscal costs to the county if Measure Z passes could be significant. Depending on which sides' numbers you're looking at, anywhere from 267-732 jobs would be lost if the industry shuts down, as would around $8 million annually in property taxes (that number fluctuates with oil prices).
The measure's language does allow for exemptions to avoid a taking of resources, which are roughly estimated by the county to be worth between $500 million and $1 billion.
All that said, in the measure's aim to protect the region's water supply into the future, it could potentially stave off an even costlier contamination issue.
McKee, in his analysis of Measure Z, writes that, although litigation is almost certain if the measure passes, "the measure appears to allow the Board to grant an exemption after-the-fact if a court finds a taking," which would nullify the doomsday scenario offered by the measure's opponents.
One potential risk Measure Z would address, and that hasn't been talked about much, is earthquakes. Earthquakes have spiked in recent years in Oklahoma due to wastewater injection, and a 2016 paper by U.C. Santa Cruz researcher Thomas Goebel reveals that such injections likely helped induce a swarm of earthquakes in an oil field south of Bakersfield in 2005.
The risk of earthquakes was one reason the ballot proponents included a ban on wastewater injection in the measure, as San Ardo is adjacent to the San Andreas Fault.
Yet Tubbs says there hasn't been any earthquake associated with San Ardo oil operations, and that the permeability of the oilfield's reservoirs mitigate that risk.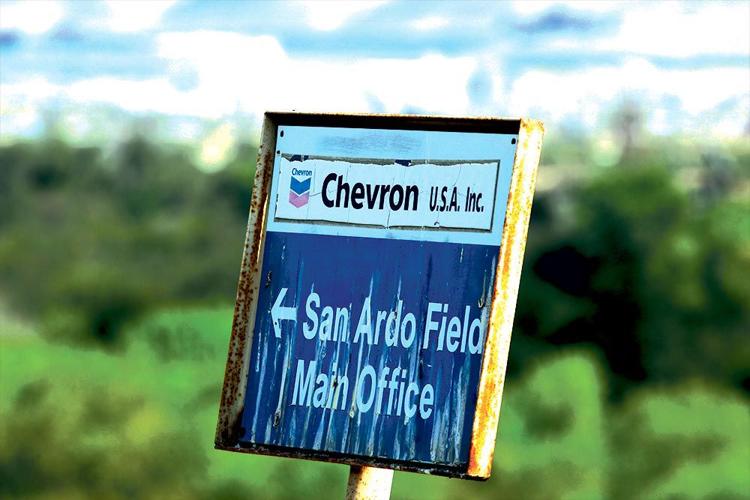 • • •
From a "think globally, act locally" perspective, Measure Z's effort to limit expansion of oil operations in San Ardo has great import to any Monterey County residents concerned about climate change.
A Sept. 29 report released by the nationally-based nonprofit Center for Biological Diversity, which utilizes 2015 data from the California Air Resources Board, highlights that extracting oil from the San Ardo is more carbon-intensive than oil extracted from the Alberta tar sands – the source of oil for which the failed Keystone XL pipeline was proposed – and which have become a touchstone for the fight against climate change.
The state's data also shows that oil from San Ardo is the third-most carbon-intensive to extract in the state, and the most carbon-intensive of any of the state's major oilfields.
There is indeed a risk that several hundred jobs might be lost if oil operators eventually skip town if Measure Z passes – Tubbs says the economics don't pencil out for an expanded reverse osmosis operation. He, along with Karen Hanretty, an industry spokesperson, are skeptical it's even feasible to eliminate wastewater injection altogether.
And if the industry were to shut down, property values in deep South County may be impacted.
But voters aren't privy to oil companies' balance sheets, so it's impossible for them to know how economically feasible adjustments might be.
Those same voters, if they were to vote against the measure, are being asked to trust an industry that is largely self-regulating. (DOGGR inspects wells about once a year, according to both DOGGR and Tubbs.)
It's also an industry that fought against a moratorium on fracking, even though it's currently not happening.
Tubbs, when asked if he'd support a ban on just fracking in the county, says, "If you told me I was banned from fracking this field, I wouldn't have a problem with that."
Tubbs made no mention of fracking in other fields.
If Measure Z passes, it's a step to protect our county's water supply from potential fracking – and wastewater-related dangers – even if they don't currently exist – and a step toward a more carbon-neutral future, albeit one that will likely create litigation.
If Z fails, it's a vote for the existing paradigm.
And as that paradigm has manifested in the atmosphere, it has sent the world hurtling toward any number of climate change-related catastrophes, most of which are unfolding in slow motion.
What won't happen in slow motion, however, is the likely impact on the South County economy if the measure succeeds in its aims.
The region would be forced to adapt, just like everyone else in the American Southwest is being forced to adapt to a new norm of drought.
If there is any hope of preventing climate change from warming the planet to even more dangerous levels, scientists say much of the earth's remaining oil must stay in the ground.
Measure Z's proponents want to start right here.