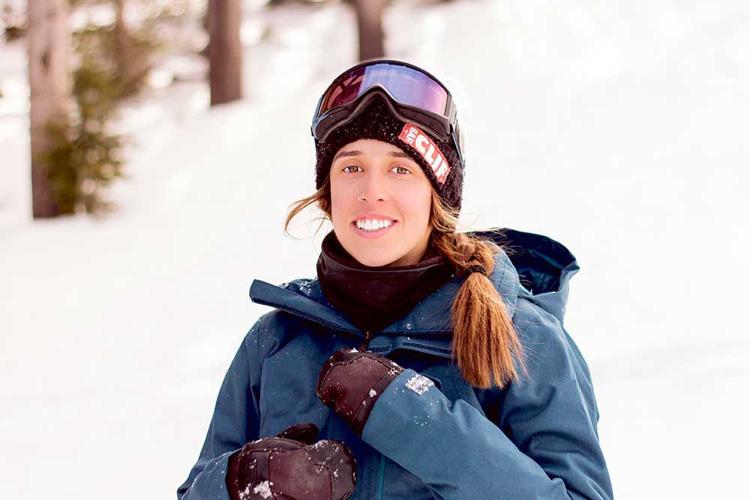 MADDIE BOWMAN WON HER FIRST OLYMPIC GOLD MEDAL when she was 20. It was, in fact, the very first Olympic gold medal ever awarded to anyone, anywhere, in women's halfpipe skiing.
That was four years ago in Sochi, Russia.
In addition to being the answer to an Olympics trivia question, Bowman is the most decorated American woman halfpipe skier ever. She has four X-Games gold medals, three World Cup wins and a heap of Grand Prix and Dew Tour medals in her trophy case.
Born and raised in South Lake Tahoe, Maddie Bowman is a 24-year-old defending champion in a sport that is so young that history and pedigree won't be enough for her to guarantee a repeat on the medal podium when the Olympics start in Pyeongchang, South Korea on Feb. 9.
Halfpipe skiing is something of a retro-futuristic competition tailor-made for today's action-sports zeitgeist. It is not as esoteric as Winter Olympic darlings like curling or the luge. While photogenic, it is not the headline grabber that hockey or figure skating or even the snowboard halfpipe have become. Athletes compete individually in an untimed event before a panel of judges in a frozen U of snow that is pitched at an extremely steep angle at the base of a mountain.
A great run is about 30 seconds long and features speed, big air, smooth transitions, finely choreographed turns and unreal aerial maneuvers. It requires the athlete to reach speeds fast enough so that they can launch themselves two times their height off the top of the 25-foot-high halfpipe wall, but "slow" enough that they maintain total control so that they can rotate 900 degrees and land perfectly on the slope of the wall heading in the opposite direction. And then they maybe add a forward flip to that rotation, or cross their skis and grab the tail of one of them while in the air.
For the uninitiated, halfpipe skiing might well be compared to a gymnastics floor routine, only on alpine skis, high above hard-packed snow, and without the benefit of a mat.
It's kind of like the biathlon: intensely individual, physically and mentally demanding, but a bit out of the mainstream. (That's Olympics humor. The biathlon, which combines Nordic skiing and rifle shooting, is truly on the fringe of winter sports, unless of course you're from Finland, where it's like the NBA.)
This past week Bowman wrapped up the final qualifying competition to again lead the U.S. women's freeskiing delegation to the Olympics. In Pyeongchang, a resort area in the Taebeck Mountains replete with Buddhist temples, 50 miles from the North Korean border, she will face daunting odds to try and repeat on the podium.
In a phone interview from Aspen, Colorado, Bowman revealed wisdom and perspective rare in athletes of any age, and striking in a 24-year-old.
Weekly: You went to Russia and won gold and now you're heading to the Olympics in South Korea. How has traveling and competing informed your worldview?
Bowman: I know how lucky I am. To be in a position to do what I love and to travel the world, that is not lost on me. When I was 18 my goal was to win the Olympics. My goal for this Olympics is to go out and land a run that I'm really proud of. Between the last Olympics and now, there were a bunch of runs I wasn't that proud of; as a result I'm learning to be comfortable in my own skin. That hasn't been easy. I've worked on that a bunch and it's helped my skiing.
What's the Olympic experience like?
It's unlike anything you've ever done before. You have the national presence, you're there representing your country, the stage is huge, everyone's grandma watches you. It's great for getting our sport out there more. In Sochi, I really bonded with my teammates and watched tons of other events. Meeting people from other sports that I wouldn't normally interact with was great. I became a huge U.S. women's hockey fan. Then I got to a point where I had to step back and just concentrate on skiing.
It seems like that worked out. Speaking of which: What is a halfpipe skier workout all about?
One of the amazing things about our sport is that there is no perfect body. There is no perfect person. Halfpipe requires so many different things. You need to be strong, for when you crash. You need to be quick, you need to be flexible. Mostly I find you need to keep fresh, to balance things out.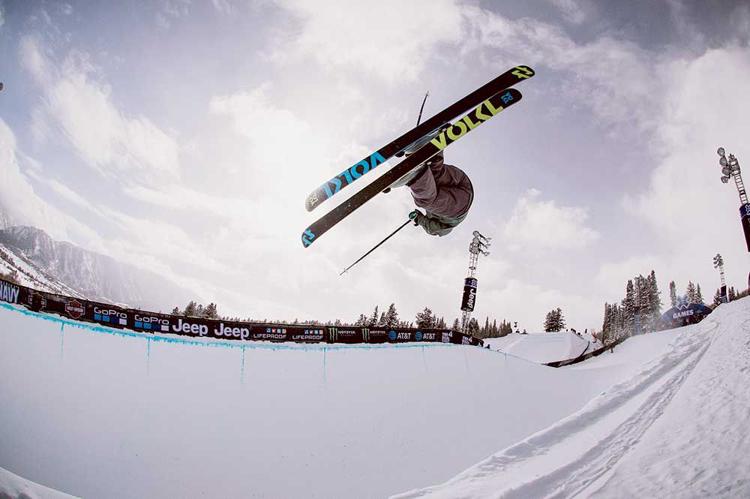 It seems like some ski racers have incredibly structured training regimens. Do you?
No. You won't see me doing cardio in a gym in the summer – ever. Mountain biking is my preferred workout. Freeskiing is pretty nice because you can have a life. Athletes are often portrayed as super serious, all grit, and sweat, and tears… for us, we go to the gym like any normal human would. We get a little bit more freedom. A typical week includes three days of weightlifting. One day is paired with plyometrics – jumping – and one with core, and then a weekend hike.
In the winter we try and work out one or two days – plyos one day, shoulder strength one day – and maybe two hours of cardio a week. We were just at a training camp last month and skied from 7:45am to 1pm nonstop. I also always hike the pipe. By the end of the day I'm spent. I do spin for 10 minutes and stretch. That's it. Otherwise, skiing backcountry is perfect cardio in the winter.
How about for people who aren't Olympians – what does your mom or dad do for a workout?
I don't know what my dad does. He loves to golf, hike, bike; he skis three or four days a week at Sierra-at-Tahoe in the winter. My mom is the one who really got me into mountain biking. She also water skis a ton in the summer. In the winter, she's at Sierra three to five days a week, too.
What are you expecting in Korea?
We went last year, and as a team we're really excited to go back. Korea is awesome. We got to ski the pipe last year. The same guy who made it is making the pipe for the Olympics: Frank Wells. It's really good, super really good. Every halfpipe varies a bit, in steepness and in vert, sometimes more of an open U versus a more closed U. If it's too steep, you land too far in the bottom; if it's too open, you land on the lip. You learn to adapt quickly. I loved the pipe in Korea.
Any scuttlebutt because of politics?
With the political climate these days it's pretty interesting, but it's not really a team topic. I'm very active with Protect our Winters (POW). It's an athlete-led community that fights against climate change. We start the conversation about what individuals can do with young people in schools and at ski resorts. It's cool. That gives me hope for the future.
---
What About Brita?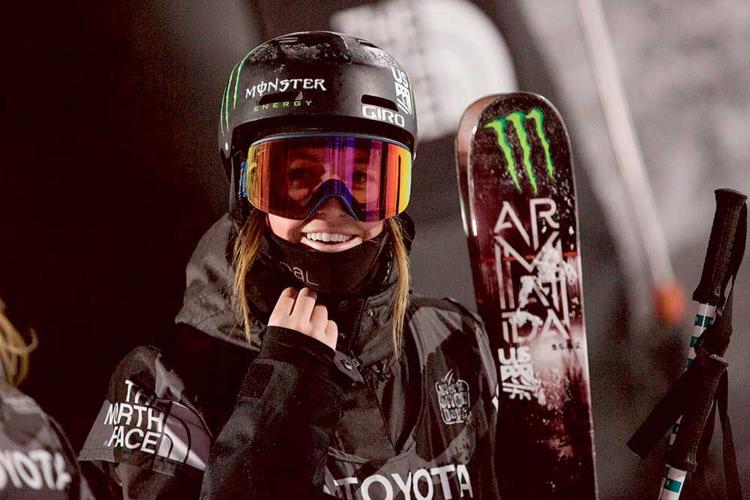 Carmel Valley native and 2014 Olympian Brita Sigourney is back on the U.S. Olympic freeskiing team and headed for South Korea. Following a few injury-plagued seasons, Sigourney (whom the Weekly profiled in 2013) seems to be peaking at just the right time. She finished second in the Grand Prix qualifier Jan. 12 in Aspen and won the qualifier at Mammoth Jan. 19, making her the top-ranked competitor headed to Pyeongchang. A long-time friend and teammate of Maddie Bowman, Sigourney is also Bowman's toughest competitor.
---