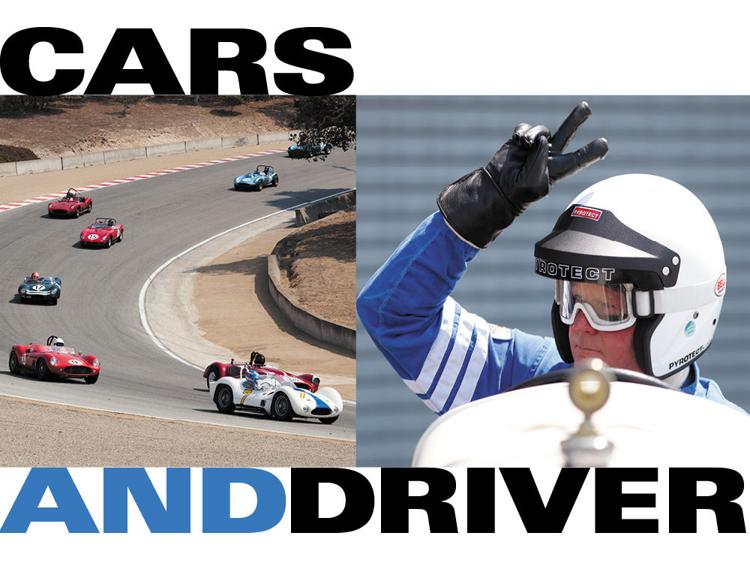 Without acronyms, there would be no motorsports. There is NASCAR, NHRA, ARCA, SCCA, USAC and dozens of other all-cap organizations in the U.S. alone, each one representing one of the sport's governing bodies.
This year, organizers of the Rolex – there would be no motorsports without sponsors, either – Monterey Motorsports Reunion decided to highlight one of these organizations as the event's featured marque.
IMSA is shorthand for the International Motor Sports Association, now in its 50th year of tumult and triumph. The sports car and endurance road race sanctioning body oversees seven different series, including the WeatherTech SportsCar Championship, home to some of the hottest cars and best drivers in the world. The reunion brings more than 500 historic race cars to WeatherTech Raceway Laguna Seca Aug. 15-18, ranging from the turn of the last century to prototypes that blazed tracks in the early 2000s. As the featured marque, cars from IMSA's past will be showcased, with close to 150 expected. On display – and on the track – will be Porsche 911 RSRs from the '70s. Mazdas from the '80s with the then-revolutionary Wankel rotary engine, prototypes branded by Lola, March, Riley & Scott and the AAR Gurney Eagle.
"I believe we're the first sanctioning body to be the featured marque," says Scott Atherton, president of IMSA. "You kind of want to pinch yourself."
Sports car racing was popular before the advent of IMSA, of course. Can Am and Trans Am had been running throughout the 1960s, the latter sanctioned by the Sports Car Club of America. Tracks at Daytona and Sebring had already become fixtures on the endurance racing schedule, as well. But things revved up after IMSA set up shop. 
"We always had the coolest cars," IMSA Senior Director of Race Operations Mark Raffauf says.
Famed drivers from IMSA's history will be on hand, too. Hurley Haywood, who won IMSA's first-ever GT race and first season title with teammate Peter Gregg, is the reunion's Grand Marshal. The likes of Scott Pruett, David Hobbs, Hans Stuck, Lyn St. James, Derek Bell, Juan Fangio II and Elliot Forbes-Robinson made their names behind the wheels of sports cars.
In addition to watching some of the most important and iconic cars of racing history tear around the famed track, fans can get an up-close look at the machines in the paddock area or sit in on interview sessions with IMSA legends, talking about the past and a circuit they all know well.
"It's the perfect place to have it," Raffauf says of IMSA's 50th anniversary celebration. "To be part of the reunion, it's special to me. I'll see a lot of old friends – people and cars. There won't be another event like it."