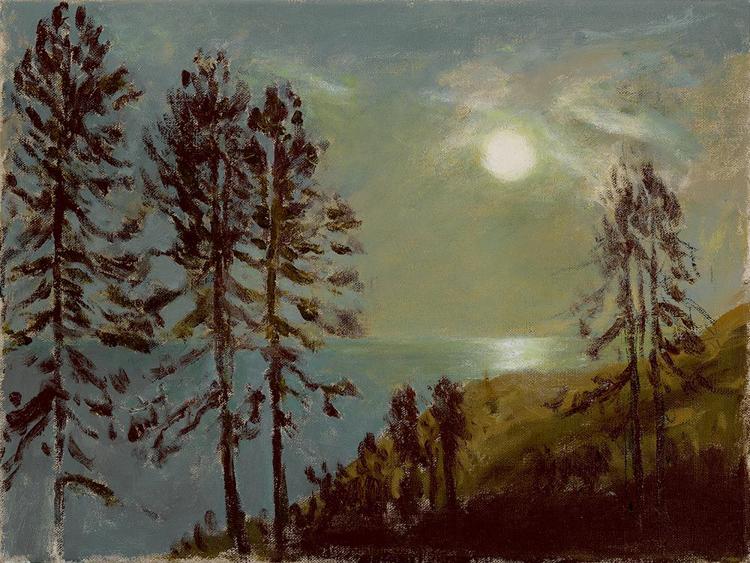 Big Sur is home to shadowy figures – or at least people who see them.
In the mysterious and achingly beautiful depths of Big Sur, they stand and watch. They are mere shadows, and yet, they make their presence known to those who get that unmistakable feeling that someone – or something – is staring at them.
Sometimes people spot them out of the corner of an eye, but they disappear into thin air if one attempts to look directly at them.
These enigmatic beings of Big Sur are known as the Dark Watchers.
And while they may be dark, appearing as shadows – if, in fact, they appear at all – they are not dark in spirit, say those who claim to have encountered them. Instead they are benign beings who hide in shadowed forest glens or between rock outcroppings, occasionally coming out in the open while humans are passing through their territory.
Some describe the Dark Watchers as little people, others say they are tall and thin. If they present themselves as all, it's usually during dawn or dusk, when sunlight is low. Supposedly indigenous people who lived here told stories of the watchers, as well as Spaniards and Mexican ranchers, who called them "Los Vigilantes Oscuros."
"The old timers of Big Sur swear by it," says Santa Barbara artist Benjamin Brode, who painted a series of paintings for a 2013 book called In Search of the Dark Watchers. He created the book with his friend, author Thomas Steinbeck, who passed away in 2016.
Thomas, who was the son of John Steinbeck, wrote about how the famous author's mother, Olive Hamilton, who lived in King City, Salinas and Pacific Grove during her life, not only saw the Dark Watchers, but interacted with them. His grandmother was fiercely honest and the type who if "she couldn't see it, read it, hear it, touch, or taste it… it didn't exist," Thomas wrote.
And yet, Hamilton was adamant that during her days as a young teacher riding through the remote woods of Big Sur to reach her students, she saw the watchers on several occasions and even traded fruit, nuts and flowers with them. She would leave the gifts in a shaded alcove near Mule Deer Canyon on her travels south, and when she came back she would find the watchers had reciprocated her kindness.
"No one knew who the watchers were, nor where they lived, but it was better to ignore them."
The elder Steinbeck slipped in a mention of the Dark Watchers in a 1938 short story called "Flight":
"Pepé looked suspiciously back every minute or so, and his eyes sought the tops of the ridges ahead. Once, on a white barren spur, he saw a black figure for a moment, but he looked quickly away, for it was one of the dark watchers. No one knew who the watchers were, nor where they lived, but it was better to ignore them and never to show interest in them. They did not bother one who stayed on the trail and minded his own business."
One year earlier, Carmel poet Robinson Jeffers mentioned them in his poem, "Such Counsels You Gave to Me." He writes of "forms that look human to human eyes, but certainly are not human. They come from behind ridges and watch."
There are others who say they have seen the watchers. Monterey journalist and Big Sur native Rosalind Sharpe Wall wrote in her 1989 book, A Wild Coast and Lonely – Big Sur Pioneers, that long before she read Jeffers' poem, she saw the Dark Watchers herself.
"I, too, once saw these little dark people at Mill Creek," she wrote. "They did not seem to me to be sinister, however; they were simply there." Later in the book she mentions several others who told her they saw them, including Steinbeck's friend, biologist Ed Ricketts.
Randall A. Reinstedt, a prolific Monterey Peninsula author of local ghostly tales, has written about the Dark Watchers in at least two of his books. In Ghosts of the Big Sur Coast, he retells the story of a photographer who was shooting work for a Jeffers book, couldn't shake the feeling of being watched, only to be told later by Jeffers' wife, Una, that he had encountered "the little people."
Brode says he had his own encounters while sketching in Big Sur in preparation for painting. "I never saw the Dark Watchers, but I could feel the presence of something," he says. He purposely took very little equipment with him, for fear too much gear would frighten them away. He counsels anyone on their own search to leave the electronics behind and get quiet in the wilderness.
While there are no obvious little people depicted in Brode's paintings, he told his collaborator Thomas Steinbeck that they are there, if he searches.
Thomas wrote his perspective of that conversation, rehashing what Brode told him: "I really can't imagine what all the silly mystery has been about, because I found the Watchers almost everywhere I went. The Sur is literally cluttered with the 'wee folk.'
"Didn't you see them for yourself?"