---
---
"History doesn't repeat itself, but it often rhymes." Mark Twain is reputed to have said that. For retired CSU Monterey Bay professor and dean Chris Hasegawa, the rhyming of past tragedies with current events is quite real. A third-generation Japanese-American, with family members who endured World War II Japanese internment camps, Hasegawa sees today's issues through a sensitive set of eyes.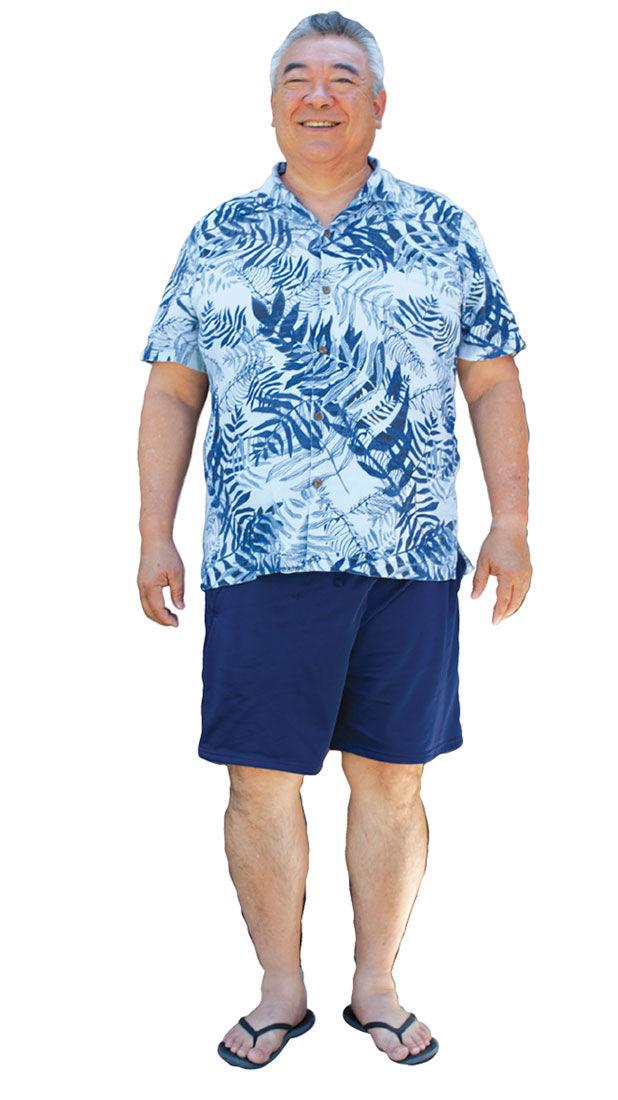 In his youth, his mother – a survivor of the camps – spoke to schoolchildren about internment after his family learned it wasn't being taught. This is something Hasegawa now does at local schools, in hope that the atrocities may never occur again.
In 2007, he took a family trip to Hiroshima, Japan, a place from which Hasegawa traces his lineage. They visited the Hiroshima Peace Memorial Museum, and it changed him. "I had quite the experience," he says. "I was so moved by the museum I had to use my kids as an excuse just to step outside several times."
Hasegawa stays active in Japanese-American issues, speaking at events such as the Hiroshima-Nagasaki Remembrance Day & Peace Lantern Ceremony held every year at Lovers Point Park, sponsored by several different local peace groups. This event is a family affair for the Hasegawas: His wife, Denise, and daughter Lesley perform traditional Japanese taiko drumming as part of the ceremony.
This year Hasegawa is speaking on the same day, Aug. 3, at an event sponsored by the Monterey Japanese American Citizens League. There, he'll merge past and present in a talk titled, "Fear, Force & Family Separations: Human Rights Violations at the U.S.-Mexico Border."
Weekly: Do you feel a connection to what's happening to children being separated from families at the U.S.-Mexico border?
Hasegawa: My oldest brother, who was born in the camps, says the only thing that made the camps bearable was that you had your loved ones and a caring community around you. My grandfather, who was sent to a prison in North Dakota for the first year and a half of the camps [for being a community leader], was never the same – we think due to his isolation. How much worse would that be for kids?
What made you decide to speak out about border issues?
Like many people, I am appalled by what is going on at the border, but had been active in other issues locally and had not focused much on immigration. It wasn't that I didn't care; I felt I needed to protect my time and sanity by selecting activities where I thought I would be most effective.
The idea of the government being involved in the creation of concentration camps again really hit home with me as I despaired that we, as a nation, were ignoring the lessons of history. And the final straw was the use of Fort Sill [in Oklahoma], a place where many Japanese-Americans were held during World War II, as the site for today's version of concentration camps. That really served as a call to get more involved personally because I felt a deep connection.
This year at the Peace Ceremony, you're focusing on inner peace. Why?
The event in Pacific Grove focuses on the atrocities of the atomic bombings at Hiroshima and Nagasaki, and the need to avoid the use of such weapons again through the promotion of world peace. I agree strongly with this position. But I also recognize that the cause of peace needs to be served on a personal, community, and regional level before we can address these concerns at a national or international level. We need to start being kind to the people next door to us if we are to understand how to be kind to people further away.
The current political climate is polarized and isolating. I speak of inner peace as a way to be able to stand with your own convictions, but to be able to talk to all people in a caring and constructive manner. I'm really looking for a way to achieve inter-personal peace.
---
Fear, Force and Family Separation: Human Rights Violations on the U.S. Mexico Border, 1-5pm Saturday, Aug. 3, Monterey Japanese American Citizens League Center, 424 Adams St., Monterey. jaclmonterey.org
15th Annual Hiroshima-Nagasaki Remembrance Day & Peace Lantern Ceremony, 7-9pm Saturday, Aug. 3. Lovers Point, Pacific Grove. peacecentral.wordpress.com