The Weekly's 25th Anniversary Issue: The Weekly seeks out some of the movers and shakers who will shape Monterey County for the next few decades. (**By no means a comprehensive list.)
---
QUICKLINKS: 25 To Watch
---
How do you determine who deserves recognition in a special issue of the Weekly, a 160-page behemoth that's been months in the making?
You fight. A lot.
You advocate, you judge, you recuse, you debate. You beg friends and neighbors and acquaintances: "Give us your best list. Who do you see around you and out in the community working to make a difference in a variety of places, from politics and policy to the arts and technology?"
Your friends, neighbors and acquaintances are flummoxed. They throw down their faves. The staff is flummoxed. They throw down their faves. And after a month of back and forth, an Excel spreadsheet, a list with 100-or-so names on it, emerges.
Then you whittle it down, which means another round of all of the above.
In short, you don't do the impossible. You merely attempt it. The resulting list is not comprehensive. The county is too vast and too colorful for that; 2,500 for the next 25 wouldn't be enough. But here are some special people who are doing important things.
And it's an ongoing and evolving concept. Should we start working on for 50 for the next 50 tomorrow? Hit us with your suggestions at letters@mcweekly.com. Because building a list like this takes a village.
– Mary Duan
•••
Jourdain Barton, 24 • Monterey
Theater actress, director and writer | Because she's a young theater insurgent looking to expand the intellectual playing field.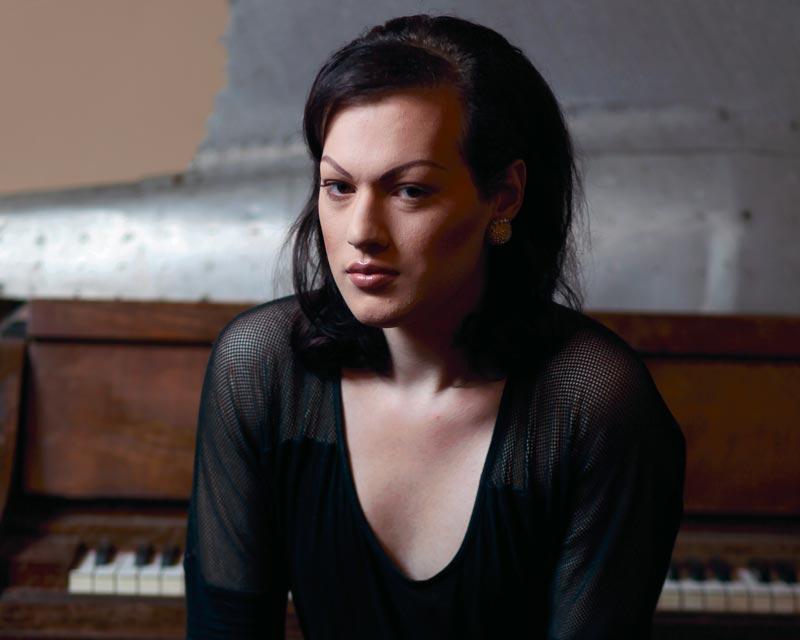 Jourdain Barton began working with Paper Wing Theatre Company in 2005 at age 15, when they were still in Salinas. She played Magenta and Trixie in The Rocky Horror Show, and has played roles in Pippin and Six Women with Brain Death. She's been steeped in Paper Wing's special concoction of fringe, camaraderie and daring, merged with her own indulgent and intellectual philosophy, which is a nascent pastiche of Charles Baudelaire, Frederick Seidel, Oscar Wilde, Dutch vanitas painting and deconstruction.
"In the decadent movement in literature," she says, "there was this obsession with symbolism, subtlety, aesthetics and artificiality. Now our society is extremely decadent, with no consciousness of it."
She calls morals "boring" and obsession with success "vulgar."
She's applying her world view to theater. She's directed two plays for Paper Wing – Prometheus Bound and Macbeth.
"I had no idea what I wanted to do with Macbeth. I had a deep relationship with the play since I was a child," she says. "I wasn't going to have an ecclesiastic approach to Shakespeare. I gave the actors a lot of freedom. I think that's where theater should be going: a more democratic approach to performance."
It's not exactly about entertaining audiences, Barton says, adding many "loved" her Macbeth, and some "hated" it: "Apathy is so much worse than disapproval. I guess I'm doing something right. Or wrong, in the right way."
She was destined to do things her way.
"[Being] transexual, there's no place for me in local theater shows. Paper Wing is the only place I can work."
Her next project, Salome, is her favorite play. And she would like to interject more of her writing and the direction of her theater art into the local scenery.
"When it comes to talking about things underneath theater, there's not a forum to explore it. It's really lacking. I think I can create that… This strange, surreal little place we live in is capable of producing extremely interesting things." [WR]
David Bernahl, 34 and Rob Weakley, 39 • Carmel
Coastal Luxury Management co-founders | Because the world-class festivals and restaurants are really just the first ingredient.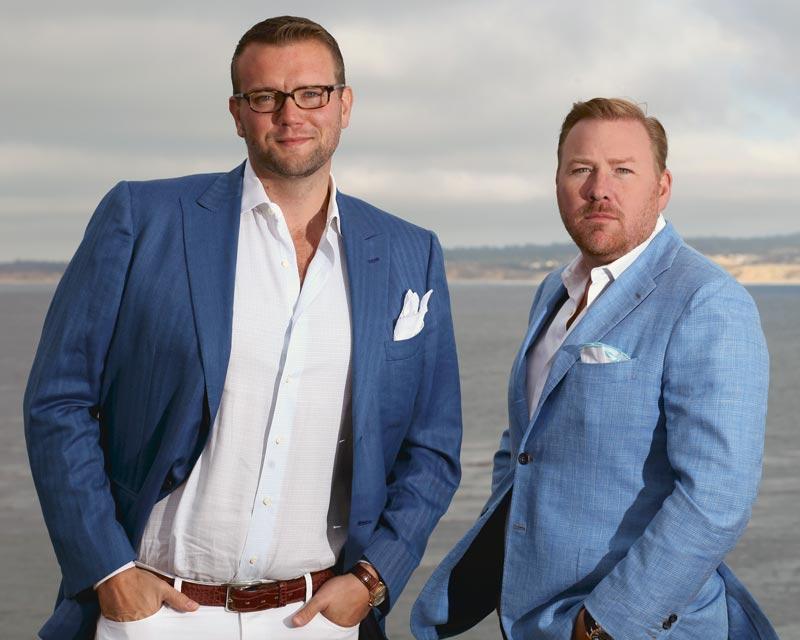 It would be easy to think the trip Rob Weakley and David Bernahl II made to Champagne, France, a couple of weeks back was all about the bubbly.
Sure, there was a tour of the tiny original Dom Perignon abbey with DP's head of house Richard Geoffroy (and tastes of 1921's handiwork) and lunch with seven vintages of Cristal and Louis Roederer boss Frederic Rouzand at the house he grew up in. But the real mission was more conceptual than caloric, especially after the once-inseparable pair has been split by projects in Las Vegas, L.A. and Monterey.
"It was a chance for Rob and me to look from 4,000 feet and say, 'What's the vision we have? What is tomorrow for us? What do we want out of the world?'" Bernahl says. "The most important thing we can do is stay ahead of what we're doing."
"And not forget about the projects we've already started," Weakley adds.
What they're doing today would leave most folks falling behind. They're coming off their third Los Angeles Food & Wine. They just announced the coming debut of a unique restaurant-club concept at Las Vegas' Cosmopolitan Hotel. They are barreling toward Pebble Beach Food & Wine's seventh run. They are eyeing late winter for the debut of a new landmark downtown Los Angeles restaurant. They are readying a line of super-swank glassware. And that's just the public list of projects, each of which involves names ranging from Thomas Keller to Bruno Mars.
The most exciting piece of the upcoming projects is the powerful partnerships, driven by world changers who have reached such heights that, as Bernahl says, "they don't need to show up and pour a glass of wine."
"The home runs come when you bridge your vision and their vision," he says. "The sum is greater than the parts. How do we work together to make something bigger and better than we had before? It brings out phenomenal ideas. It's not just catching up with our body of work, it's pushing our lens out to more than Monterey County, to compete globally."
Which all makes for a very interesting 25 years to come. Come to think of it, a little bubbly will come in handy. [MCA]
Ian Brand, 36 • Salinas
Winemaker | Because he's flipping the script on local wines – and getting wildly popular in the process.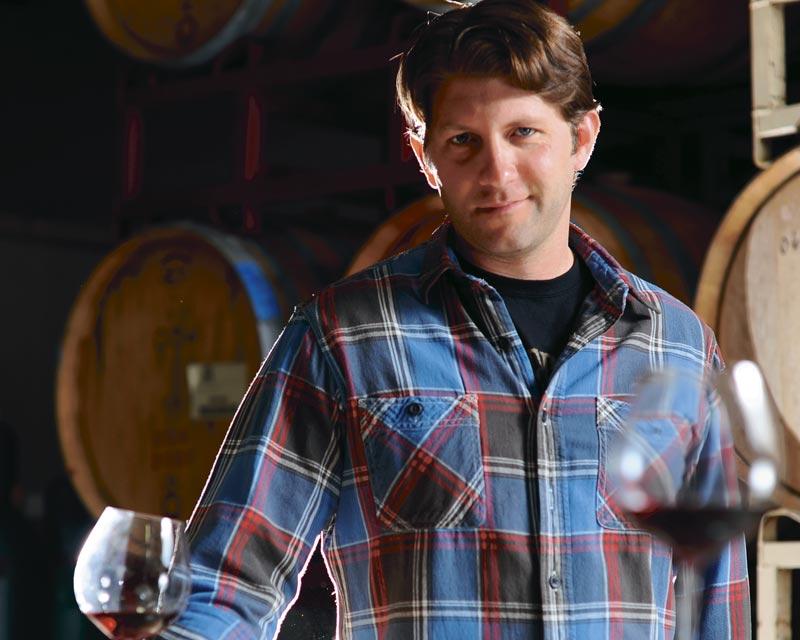 Monterey County is lucky enough to enjoy a strong reputation among wine drinkers. Ian Brand wants to throw that reputation out like skins after a stomp.
"Monterey County is known for commodity grapes and Santa Lucia Highlands wines," he says. "Whether that's the best we have to offer is up for debate."
That's why, of the more than 250 tons of grapes fermenting in Brand's warehouse, you'll find only two tons of SLH Pinot. That's also why he could be seen as a rogue among winemakers who have spent years building up the reputations of local Pinot and Chardonnay.
But instead, in several respects he's the most popular winemaker in the area. He just outgrew his borrowed space from Wrath Vineyards, and rents his own warehouse in South Salinas, where he's making more than 20 wines for seven different labels, plus two of his own (La Marea and Le P'tit Paysan), in addition to consulting elsewhere. There would be even more projects in the barrel, but he's picky about which grapes he wants to play with, and only takes on clients who are willing to experiment.
"I don't take boring projects," he says.
One current project, for Pierce Ranch Vineyards, is the rare, acidic Portuguese white, Arinto.
"It's good to work with someone who's not just interested in doing old-school," owner Josh Pierce says. "Ian is trying to carve a new path."
"To both spur the development of local wine and to develop new ideas of what we can do," Brand says. "It's about showcasing the ways this area can be seen."
As epicures grow more ambitious, he's positioned nicely.
"Millennials have more refined palates than boomers," Brand says. "You have to adapt and progress. Wine in California is changing."
They won't be the area's wines of yesterday, but they will be Monterey County.
"We are about looking into the soul of the place," Brand says. "Our local wines are great. But great isn't good enough. They need to be compelling." [MCA/SR]
Jason Burnett, 37 • Carmel
Mayor of Carmel and partner at Clean Fund | Because he left a career in Washington D.C. to help the Earth generally, and Monterey County specifically.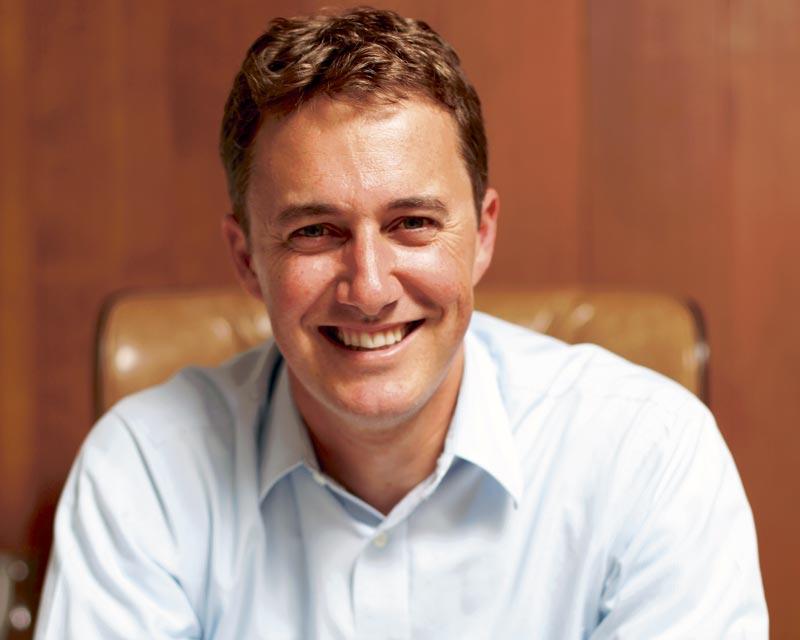 Jason Burnett has a lot on his plate: a young son, duties as a partner in an environmental firm and, oh, a task or two as mayor of Carmel. Juggling the public duties with those required by his Clean Fund company, he says, is tough.
"I'm a bit more of a silent partner than I wish," he says. "But it's a balance, and I find, with mayoral stuff, you don't want to say no. If someone has an issue, you want to be able to take that phone call."
Burnett's commitment to taking that phone call is sincere – he even lists his home number on the Carmel website.
"It's a small town," he says. "It's one of the great things, to be able to put people face to face with their government."
Burnett hopes to make an impact on local government by rebuilding trust at a local level – never mind Washington politics, it all starts at home.
That's part of the reason he left his position at the U.S. Environmental Protection Agency under the George W. Bush administration: He was frustrated by how long it was taking to implement the environmental regulations he'd been working on. So he came back home, where he has big shoes to fill.
Burnett, a Carmel Valley native and Stanford grad, is the son of two marine biologists who helped found the Monterey Bay Aquarium and grandson of David Packard, one of the late co-founders of Hewlett-Packard.
When asked what he wants his impact to be in 25 years: "It's not the government, it's our government," he says, adding, "We need to rebuild the public trust."
He says his goal as mayor is building a solid foundation of government, then implementing a vision that includes tackling the Peninsula's water problem, making Carmel more bike-friendly, and improving access for tourists – projects which will improve both Carmel and the surrounding cities.
"In certain ways we should think of the Monterey Peninsula as separate cities, which we are," he says, "but in other ways we should think of it as one whole community." [AT]
Timothy Chung, 34 • Carmel
Roboticist and assistant professor, Naval Postgraduate School | Because he's making robots that will change the way we play, and the way we fight wars.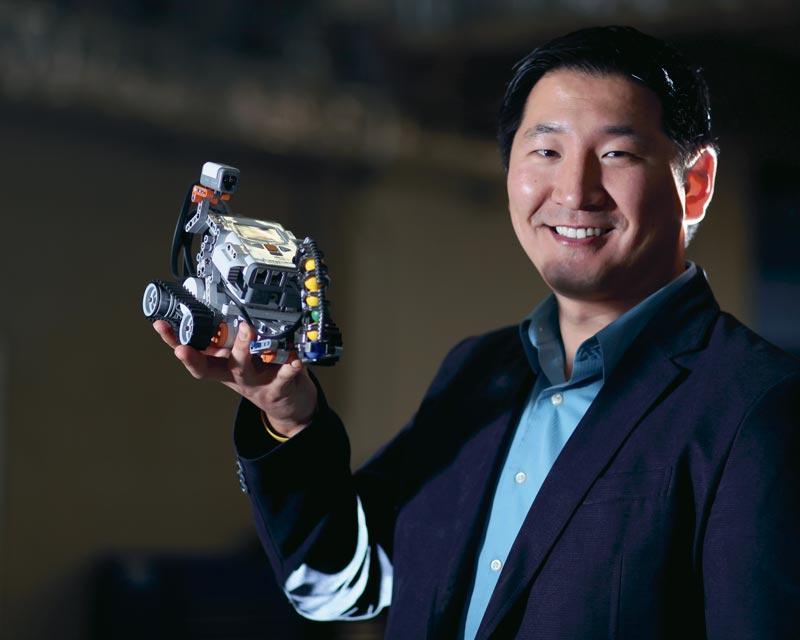 When you see unmanned airplanes fill the skies of Monterey, it means battle – though not in the traditional sense. Within two years roboticist Timothy Chung envisions robots playing three-dimensional capture-the-flag in teams of 50 on 50.
"That's pretty awesome," Chung says.
The unmanned aerial vehicles (UAVs) he's making are modest – planes not much wider than the human wingspan – built with foam and glue from hobby shops and guided by palm-sized $39 computers. It's the programming that make these fliers so sophisticated.
Chung, an assistant professor in the Department of Systems Engineering at the Naval Postgraduate School, distinguishes his UAVs from drones because they're autonomous, meaning they don't need human operators to maneuver them. One knee-high yellow tractor can haul 200 pounds and shoot lasers to navigate the terrain and avoid falling off cliffs.
There are all kinds of practical civilian applications for robots, like scouting safe paths through burning buildings before sending firemen in. "It's not a question of replacing people, but augmenting," Chung says. His team's worked with the Department of Homeland Security, Secret Service, CalFire and four local police departments. He's in talks with MBARI about a robot that can see large algal blooms from high above the ocean.
He's also in virtual conversation with hobbyists, thanks to open-source programming. "It doesn't matter if we have a bunch of copycats out there," he says. "We'll still be ahead of the curve."
Currently, Chung is at work on aerial combat swarms, large groups of UAVs that work together, and probabilistic searches, which give a robot the same basic framework humans use to hunt for lost keys (like starting with the most likely places). Creating teams of robots that can chase each other and pursue hidden objects is big progress in the autonomous robotics world, big progress for the military and also a great way to take capture-the-flag to new heights. [SR]
Paul Contos, 59 • Monterey
Musician and music educator | Because he's a pied piper replenishing the ranks of elite jazz musicians with young converts.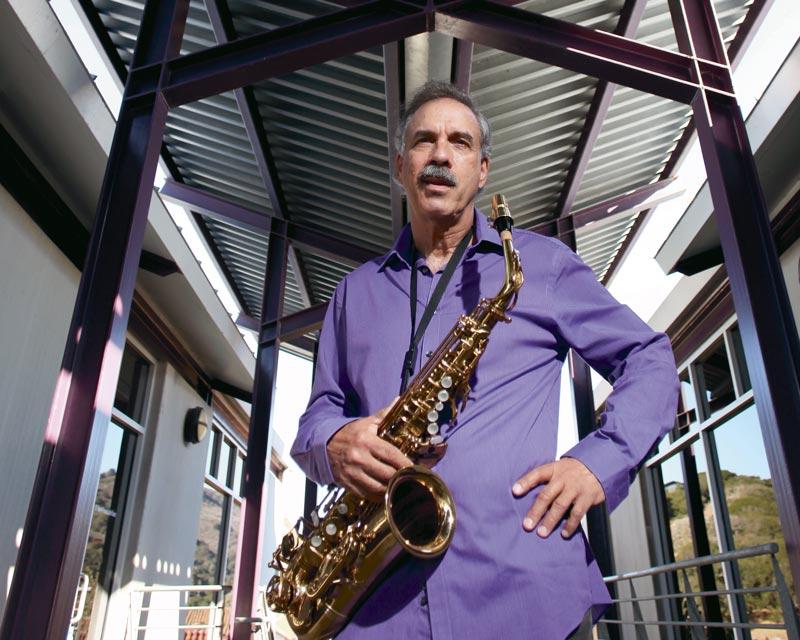 Paul Contos names three epiphanies. The first was when he was 7 or 8. His parents took him and his siblings to see Count Basie with Tony Bennett. The second came in high school, where he says he was "blessed" to have an exceptional jazz band teacher. The final epiphany came in college when the university radio station played John Coltrane's "A Love Supreme."
"'I don't know what this is,'" he remembers thinking, "'but I know it's really important for my life.'"
Over what he describes as the "long arc" of his career, Contos has traveled the world on his gift for sax and flute. He's played and recorded with Dizzy Gillespie, Branford and Wynton Marsalis, Peter Erskine, Charlie Haden, Don Cherry, Terence Blanchard and more.
In 1984 he was brought into the Monterey Jazz Festival to teach as a clinician in local schools and to instruct top jazz kids from all over. He's the director of that program now. One of the most visible and audible components is the Next Generation Jazz Festival and Orchestra, a confluence of young jazz players from around the U.S. who arrive annually, and a big band of 20 or so of the best who tour the world, respectively.
"I've done about 17 trips to Japan with them," Contos says.
He also directed the Monterey Jazz Festival's Monterey County All-Stars, comprised of the top local pros.
"Oh man, we had some fabulous times there," he says with relish.
He came to the music department at CSU Monterey Bay in 1997, where he developed the curriculum and pedagogy, and taught everything from recording and technology to music theory to jazz ensemble. Now he teaches jazz saxophone at UC Santa Cruz.
He's still blending music, technology and education. "I've recently acquired an instrument called the synthephone, an actual sax that an inventor in Switzerland developed fitted with a very advanced microprocessor. I want to be able to show students a collaboration of physical live instruments with technology." [WR]
Kimbley Craig, 38 • Salinas
City Councilwoman and owner of K. Craig Media | Because she's a rising politician with big plans for Salinas' economic development.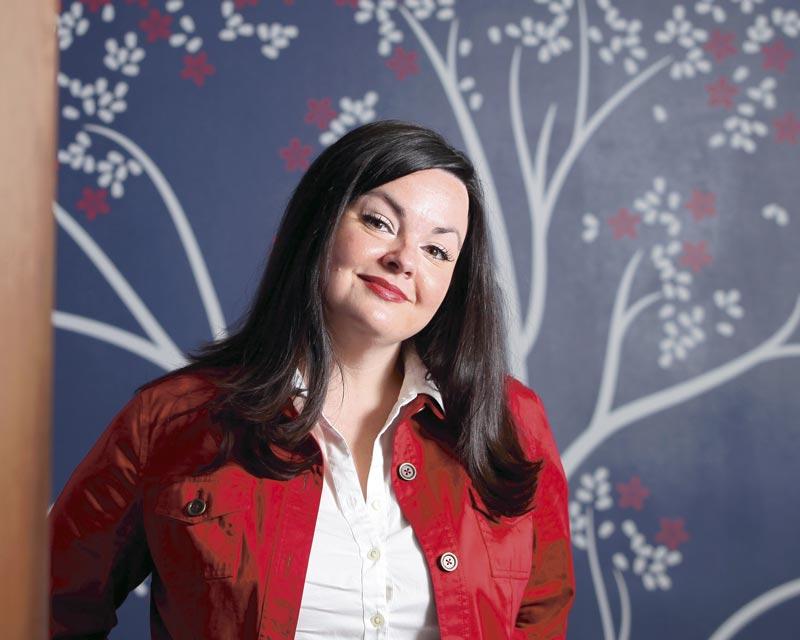 Kimbley Craig is a surprisingly hard-hitting politician and business woman. She's also just a hard hitter. In 2010 she helped found the Monterey Bay Derby Dames, the popular and high-contact local roller derby league. Two years later, she was hit just a few minutes into a bout and broke her leg: "My foot went one way and my leg went the other. If you were at that game you definitely got your 15 bucks worth." She's sidelined for now, though she's still participates as the announcer.
That's a good introduction to Craig, a strong-willed member of the Salinas City Council and owner of K. Craig Media.
"I ultimately try to lead an interesting life," she says. "I've always been a proponent of [the philosophy] that, if something isn't working in your life, change it – and that led me to politics."
Craig graduated from Monterey Peninsula College before earning a B.A. at the University of La Verne. She spent eight years in advertising for Clear Channel radio and Hearst Argyle Television, then became media director for an ad agency. In 2009 she launched her own business.
One of her accomplishments on Salinas' council has been helping develop an economic development plan for the budge-challenged city. Her bigger goal is more abstract: Taking a modern approach to governance that emphasizes straightforward communication with stakeholders. When the council passed a 300-plus page budget this year – voting on a Tuesday after it came out on Thursday – she abstained, saying it wasn't enough time for anyone to absorb the document.
In the coming decades, she sees Salinas expanding its agriculture industry, itself a novel idea, ideally by finding new ways to meld technology with ag.
"I'm a Monterey County girl tried and true and will always advocate for the area," she says.
When asked about her own future, she tells a story about the time a reporter asked her if she was on the fast track to higher office. Her reply: "Dude, I just wanna help my city." [AT]
David Crabbe, 53 • Carmel
Fisherman, fisheries consultant, volleyball coach and Realtor | Because he brokers win-wins for ocean conservationists and commercial fishermen.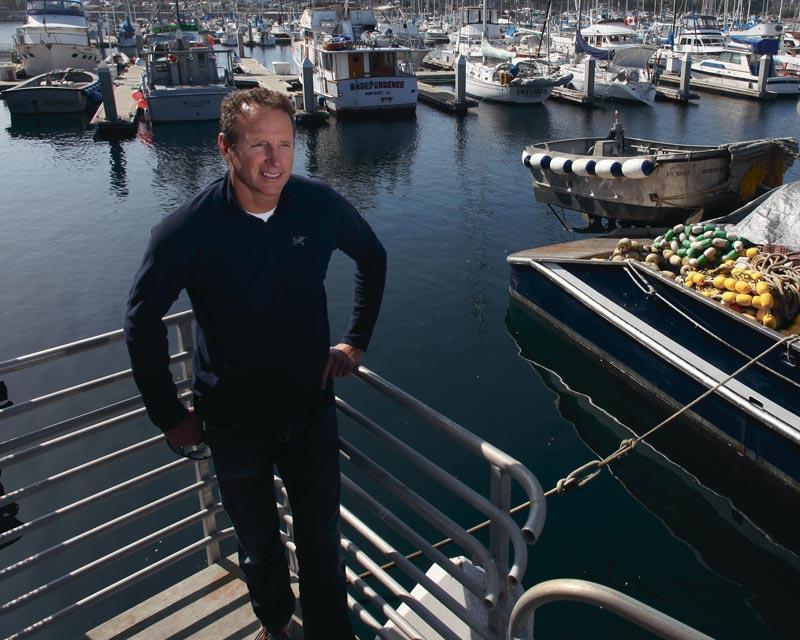 Too often, commercial fishermen and ocean conservationists are like the Hatfields and the McCoys – neighbors who drink from the same well but can't seem to find common water. David Crabbe, however, is a rare player with both Hatfield and McCoy blood, forging solutions that support fishermen while protecting marine habitats.
After graduating from Pacific Grove High in 1977, Crabbe took a job as a deckhand on a black-cod boat and decided to stick with it. He spent much of the next three decades running his own wetfish operation, selling harvests of market squid, mackerel and anchovies to Monterey Fish Company.
He's also played a key role in some of California's most successful conservation alliances, the ones that sustain both the sea and the humans who depend on it – a conservation turn driven by the fear of marine resource depletion. "For a long time I used to tell people fishermen would go the way of the hunters and gatherers, and fish farming would take over," he says. "I wanted to get involved in creating a more secure future."
He represented local fishermen in the creation of California's marine protected areas, which operate like aquatic state parks – restricting fishing to let stocks rebuild. He's served on the state's Squid Fishery Advisory Board, Monterey Bay National Marine Sanctuary's Fishery Advisory Board andPacific Fishery Management Council. The political support from his friends in the crab, squid, trawling and salmon industries may not be a surprise, but also vouching for Crabbe in these appointments was the environmental community, including the Natural Resources Defense Council, and Ocean Conservancy.
That's because Crabbe has played a key role in some of California's most innovative sustainable-fishing collaborations. Most recently, he helped develop "light-touch" trawl gear that reduces seafloor contact by 90 percent.
"The fishing community is a very adaptive industry," he says. "Fishermen can make adjustments to avoid situations if there are incentives in place." [KA]
Kristin Cushman, 45 • Pacific Grove
Executive director of The Offset Project | Because she helps businesses, events, and organizations make sustainable choices.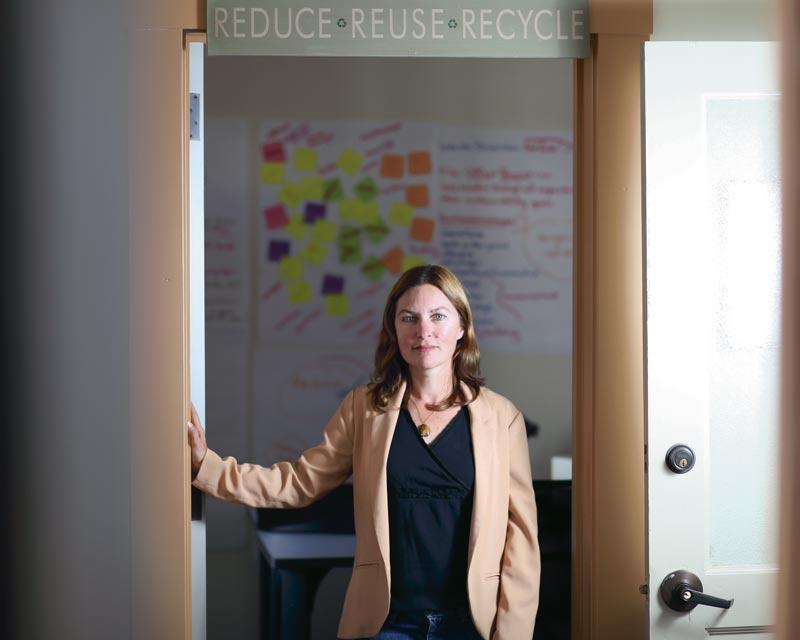 Pacific Grove's Kristin Cushman remembers the first time she ended up in a dumpster: "My kids' friends, who were in early middle school, walked by and they said 'Your mom is jumping in the dumpster.'"
"So that's what that feels like," she remembers thinking.
She found something more than that awareness. She found recyclables and compostables that could find new lives rather than their scheduled landfill fate.
When Gov. Jerry Brown signed AB 341 into law in 2011 – mandating 75 percent diversion of solid waste away from trash deposits by 2020 – she had already launched The Offset Project and was well on her way to working with every major event coming through the area, from First City Festival to Monterey Jazz Festival, Red Bull U.S. MotoGP to the AT&T Pebble Beach National Pro Am. The latter led to a national contract with Professional Golfers Association. Her work with the Big Sur International Marathon helped earn the race the nation's first green rating.
While cities like New York and San Francisco apply similar programs, her food waste – collection program is now standard procedure at events and a range of hotels in Monterey County, resulting in the diversion of tons of waste every couple of months. Scores of volunteers are deputized in sustainable waste management, like the 140 who helped the 2013 AT&T. She's inked contracts with school districts, cities and the county – and anticipates getting a two-year project from the State of California – to coordinate recycling projects for Salinas and South County. She's also launched the Monterey Bay Carbon Fund, a carbon trading network. Her partnership with Monterey Bay area schools celebrated its first solar energy system implementation just a few weeks back.
And she's not beyond going after the last ball of aluminum foil in the wrong receptacle.
"I don't think I knew what I was getting myself into, but you see a vision and a potential and you just get going on it," she says. [AT/MCA]
Britt Govea, 38 • Big Sur and San Francisco
Founder of (((folkYEAH!))) Presents | Because he's making an enchanted place better with spellbinding music.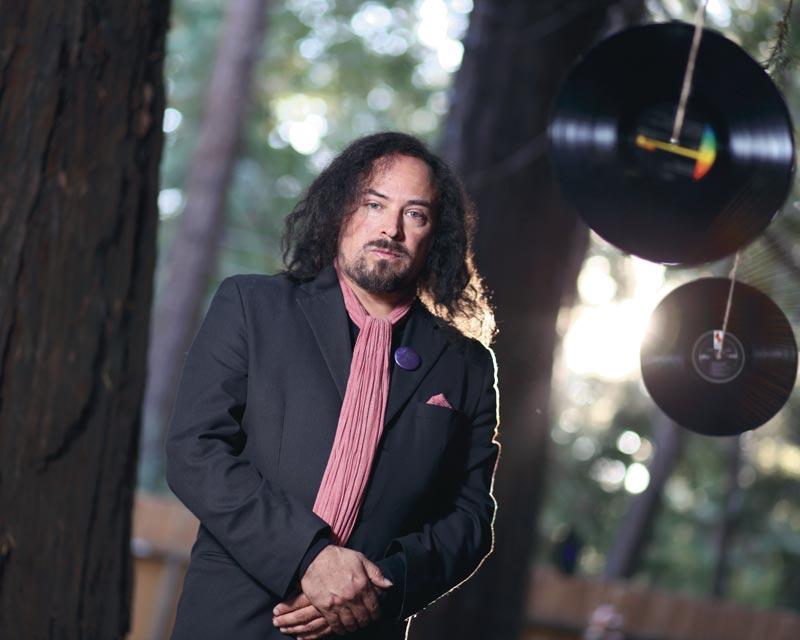 Britt Govea has built a powerful music name based on small, special shows from artists he found in his record collection.
His promotion company (((folkYEAH!))) books who he likes listening to, using venues of uncommon beauty and remoteness like Big Sur's Fernwood and Henry Miller Memorial Library. The formula has lured the hottest and most magnetic bands to play these parts. Many even approach him, hoping to make a pilgrimage to the redwoods.
It started with an impulsive show Govea successfully threw in 2005 to spotlight one of his heroes: Will Oldham, aka Bonnie Prince Billy. He kept going. When he put together a multi-artist benefit show for the Big Sur Fire Brigade in 2008, after the Basin Complex fires, he says, "The switch got flipped."
That Animal Collective show gave other musicians confidence in him – Devendra Banhart, Ramblin' Jack Elliot, Brightblack Morning Light, Country Joe McDonald. It grew like a forest fire: Fleet Foxes, Gillian Welch, Black Francis, Lucinda Williams, Pegi Young. It's been blazing bright since: Arcade Fire, Cat Power, Joanna Newsom, Flaming Lips, Red Hot Chili Peppers, Yeah Yeah Yeahs. The Weekly caught on to the phenomenon early, but the New York Times, Rolling Stone, Spin and Pitchfork have since found Govea's special synergy and local loyalty praiseworthy.
Though he books at venues in the Bay Area, he's connected deeply with Henry Miller Library (he's on their board) and the forests and hills of Big Sur, where special moments are prone to occur. Or as he describes it: "When people can be totally lost in the moment and not think about anything else in their lives except that they are at this amazing event among ancient redwoods."
All this, without losing touch with the source.
"I don't do enough shows that I book things I don't love," he says. "It's still coming out of the record collection. At heart, I'm still just a music lover; I just found another passion in sharing it with people. I feel blessed to be a conduit for this energy." [WR]
Kodiak Greenwood, 32 • Big Sur
Fine-art photographer | Because he's spreading a message of conservation through the lens of Big Sur beauty.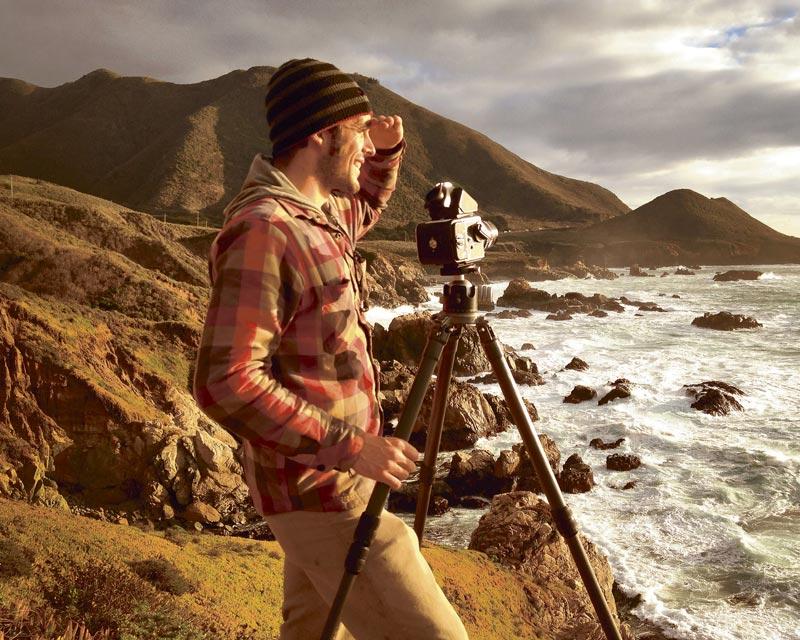 Living the dream, for Kodiak Greenwood, is eating rice and beans in a rustic Big Sur cabin and creating photographic art from the glory around it. The locale may not be typical for a grad of the prestigious Brooks Institute of Photography, but Greenwood's carved out an artistic niche along the iconic coastline where he was born and raised. "Henry Miller, Barbara Spring and Greg Hawthorne did it," he says. "Why not let Big Sur be my brand?"
Greenwood's able to travel to commercial jobs in San Francisco and Los Angeles to support his fine-art printmaking. He goes digital for most pro gigs, but his personal projects are almost always film prints of nature.
"I love wild landscapes," he says. "When I bring the human element into it, I like images that transcend into something else. And I capture it in the moment, as opposed to trying to compose something in Photoshop."
Greenwood's big break came with images of locals battling the 2008 Basin Complex Fire. "I had no idea how much publicity those pictures would get," he says. "I just love fire, like any Big Sur guy."
He's since built a portfolio spanning magazines like Time, Condé Nast Traveler and Rolling Stone; newspapers including the Weekly, Los Angeles Times and New York Times; and books ranging from Handmade Houses to My Nepenthe.
He dreams of using photography for global outreach on environmental issues. He and a writer friend documented the 2009 Copenhagen Summit on climate change, among other travels, and they're planning a trip to post-Fukushima Japan.
But he always returns to his perch on Pfeiffer Ridge, where sagebrush and chaparral frame the ocean. He recently spent his nest egg on nearby land and is plotting the next steps: an eco-friendly cabin, garden and – he sings the word – darkroom.
Greenwood walks a tightrope between making money and creating art, but he knows he's got it better than some millionaires. "I see myself remaining here for the rest of my life and advocating for the people and the place," he says. "I just love being in the rain in crazy parts of Big Sur, where no one ever wanders." [KA]
Maddox Haberdasher, 35 • Del Rey Oaks
Wardrobe consultant and event host | Because he's dressing the Monterey Peninsula, and creating lively events where people can wear their best.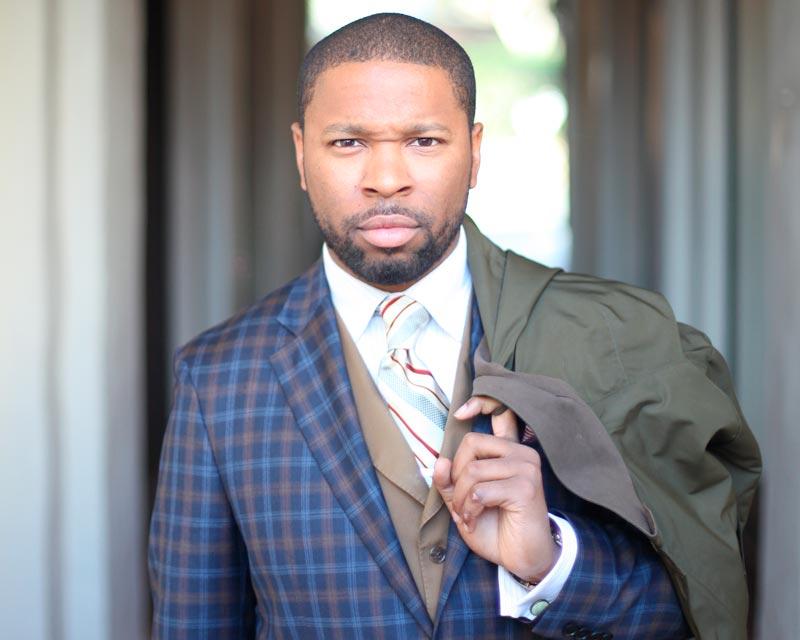 Maddox Haberdasher isn't afraid to wear a tuxedo on a Tuesday, even in a community that tends to dress down. And it's not just by accident; he aims to inspire everywhere he goes.
"If guys see me dressed well at Safeway, it seems not so far-fetched," Haberdasher says. "It's not in a magazine. It can't be that hard a thing to do."
Haberdasher's own style often features well-fitted layers from Robert Talbott or Khaki's in Carmel plus eye-catching vintage accessories. He could pass muster in Pebble Beach as easily as a hipster bar.
But fashion isn't just an affectation for Haberdasher (no, not his real name), but a business. He promotes menswear lines and does wardrobe consulting. And he always looks good, which parlays well into jobs hosting events like the Big Big Big Sur Fashion Show and the Indy Marketplace pop-up dinner series in Sand City.
His presence is one reliable indicator a gig is classy; if they're serving shots, he'll decline to work an event.
For the 11-year Army veteran, who served a tour in Iraq before getting stationed at the DLI clinic as a paramedic, the cultural fabric of the community comes back to fashion.
"Menswear is always an influence," he says. "If I get a tux and I need a place to wear it, I'll create a place."
What makes Haberdasher such a force is his ability to create the environment he wants to inhabit. He's got a thing for bowties; hence, an Oct. 19 songwriters event at Bay of Pines offered discounts to all bowtie wearers.
"I wanted to go to an acoustic music showcase, so I made one," he says. "I wanted a big, black-tie young professionals' gala, so I made one."
That gala, a benefit for Dance Kids of Monterey County, is his 36th birthday party in November. If you're considering attending, he has some advice: "The question is not, 'Should your dress have a train?' The question is, 'How long should the train be?'" [SR]
Benjamin Todd Jealous, 40 • Silver Spring, Md.
P.G. native, civil rights leader and outgoing president of NAACP | Because he rebuilt an army and made allies in the struggle for justice and equality.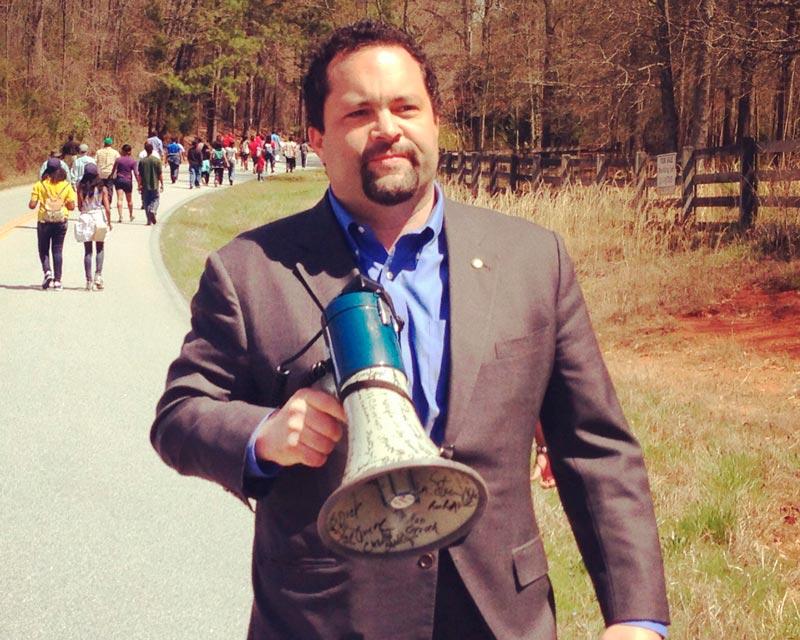 In 2008, Benjamin Todd Jealous, raised in Pacific Grove and schooled at York, became the 17th and, at age 35, the youngest president of the NAACP (National Association for the Advancement of Colored People). It seemed predestined. The family of Jealous' father, who is white, fought for the Union in the Civil War and for women's suffrage; the family of his mother, who is black, were, says Jealous, "civil rights before 'civil rights,' feminist before 'feminism.'" Jealous is fifth-generation NAACP.
"We were raised to believe service to others was the rent that we pay for our time here on Earth," he says.
He came into the position ready to wage simultaneous wars.
"The battle against discrimination in all its forms, and poverty," he says. "We focused on HIV, health care, mass incarceration, racial profiling. Virtually everybody who goes to prison is poor."
Jealous recruited more and younger members. They tout 1.3 million subscribers to their emails, 250,000 Facebook followers, 423,973 mobile messaging receivers, a 16,000-to-132,000 increase in donors. He used that renewed momentum to enlist the NAACP to back marriage equality, to rally against voting rights rollbacks and for the Civil Rights Act, to abolish an imbalanced death penalty, to fight New York's stop-and-frisk. There was political campaign reform, immigration, voter registration, LGBT rights. "Even in these moments when it seems all our rights are being attacked at once, we can fight back," he says. "You win big battles and that's what inspires people to believe."
Jealous has made the NAACP an influential force again. It's looking like the NAACP of old, only new. He's stepping down at the end of this year to spend more time with his kids, as his own father had done when Jealous was a child: "You get lots of opportunities to serve. In life, you get one chance with the kids."
What his next step will be is being guarded now, but it's sure to have an impact far into the future. And will likely be guided by principles that reach far back into his past. [WR]
Eric LoMonaco, 44 • Pacific Grove
Director of Diagnostic and Interventional Radiology at CHOMP | Because he's helping local kids envision career paths into the medical field by telling his personal and improbable story.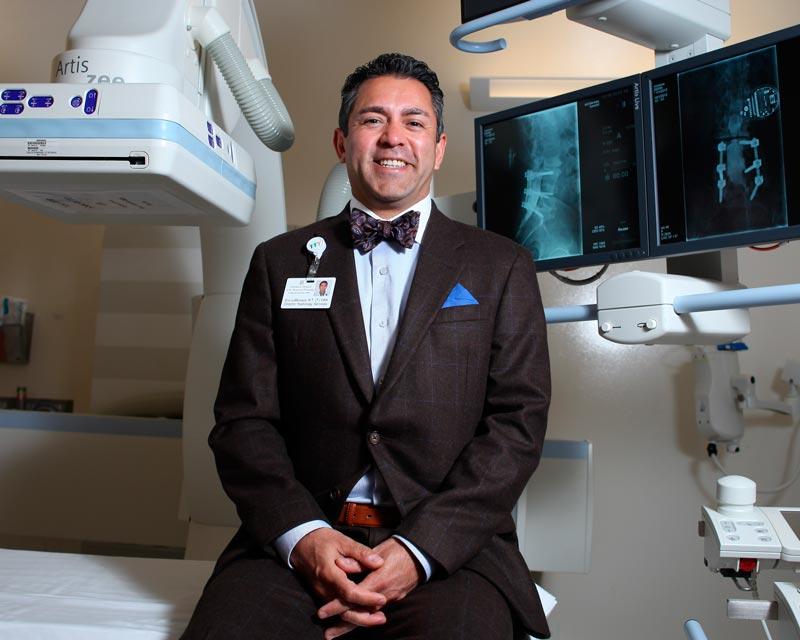 At 16, Eric LoMonaco thought he'd hit bottom – and he had. He'd run away from home and was living in his car on the streets of his East Los Angeles neighborhood, contemplating suicide and partying with kids in gangs. One night, outside a house party, a fight broke out over a girl – and a young man held a gun to LoMonaco's head.
A distraction gave him enough time to dash, and he ran to his mom's house, where his buddies were hanging out. Instead of offering support, they laughed at him – LoMonaco had peed his pants. "I thought to myself, 'This is pathetic,'" he says. "That was a turning point for me."
The turning point sent him back to high school (he upgraded his living quarters to a neighbor's garage) then a string of uninspiring jobs like delivering pizza and bussing tables.
"I knew I wanted to do something. I just didn't know what," LoMonaco says.
A series of community college classes ultimately led him down the path to becoming a radiation tech at a county hospital, and eventually to CHOMP, where he manages a team of 75 people.
The road there wasn't linear or easy. After landing his first health care job, LoMonaco bought a nice car and a condo. "I was more lost at that point in my life than ever before, even though I'd succeeded," he says. It took an 8-year-old patient dying to jolt him back to focusing on relationships instead of stuff.
In 2001 LoMonaco started sharing his story publicly, with students at schools, career fairs and Boys & Girls Club events, and as a mentor in CSUMB's Pay It Forward program. He urges youth not to think of themselves as victims of circumstance, and also to rethink opportunities in the health care field.
"You don't have to be a straight-A student, and you don't have to be a doctor or nurse. You can work in IT or the kitchen, or be an X-ray tech," he says.
The bigger message: "Don't be ashamed of your circumstances or your zip code. The purpose in your life is to dream, and fulfill your dream." [SR]
Alan Lovewell, 31 • Aptos and Pacific Grove
Co-founder and manager of Local Catch Monterey Bay | Because he's helping local fishermen stay afloat, and doing it sustainably.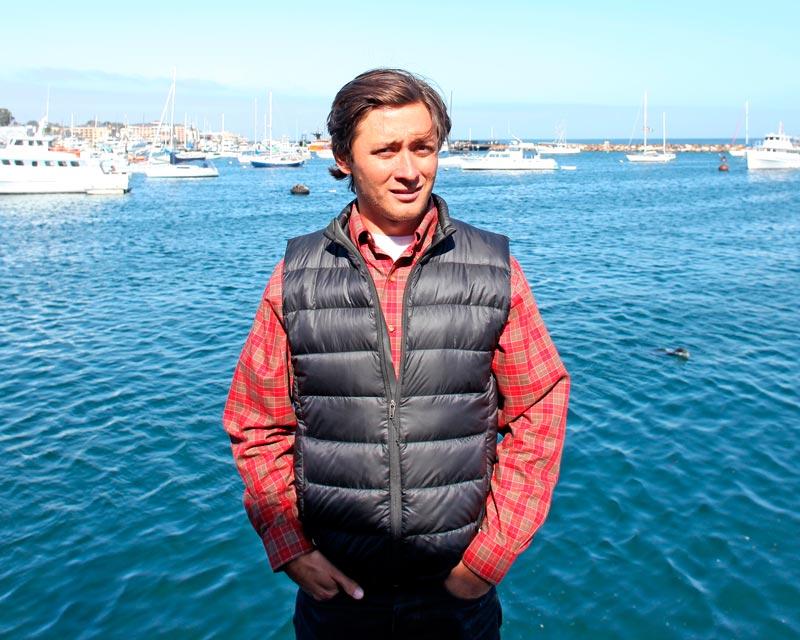 It's hard to pigeonhole Alan Lovewell, a Monterey Bay Renaissance man. He grew up in Martha's Vineyard, attended college in Santa Cruz, worked as a bike mechanic in San Francisco, taught sailing in Mexico, learned Mandarin at a university in China. He was an art major in college. Now he's a local eco-businessman.
Lovewell is co-founder and manager of Local Catch Monterey Bay, a company he helped found in Pacific Grove after going to grad school for international environmental policy at the Monterey Institute of International Studies.
"As a child I wanted to be a marine biologist or an oceanographer – basically I wanted to be on the water," says Lovewell, who is also a surfer.
Things got hazy for a bit: "Pursuing other things, like education and women, you start to lose sight of those aspirations," he says. "At the time I didn't know what I wanted to do, I was just pursuing the things that interested me."
Grad school interests led him across the country for an internship, where he discovered a community supported fishery in New England. He knew Monterey Bay fishermen weren't doing well, and thought a community model – like CSA farm boxes, only for fish – could translate well here, by providing steadier and better terms for both suppliers and eaters.
So far, so good. Local Catch works with 25 fishermen and more than 400 customers. Now the company is working on growing the fisherman and customer base. It also sends customers email blasts with information about the fish of the week and tasty recipes.
The core of the project is to empower fishermen to create a definition of sustainability from the ground up, he says, an idea whose time extends well into the future.
"Sustainability has been defined by the higher-ups, whether it be an NGO or the government," he says. Lovewell aims to bring the community into the decision-making process.
"Monterey has made tremendous steps toward being more sustainable and being a stronger coast community," he says. "What we're doing is just small part in this whole thing." [AT]
Iris Peppard, 36 • Pacific Grove
Executive director and founder of Everyone's Harvest | Because she believes fresh, local, sustainable produce is a human right.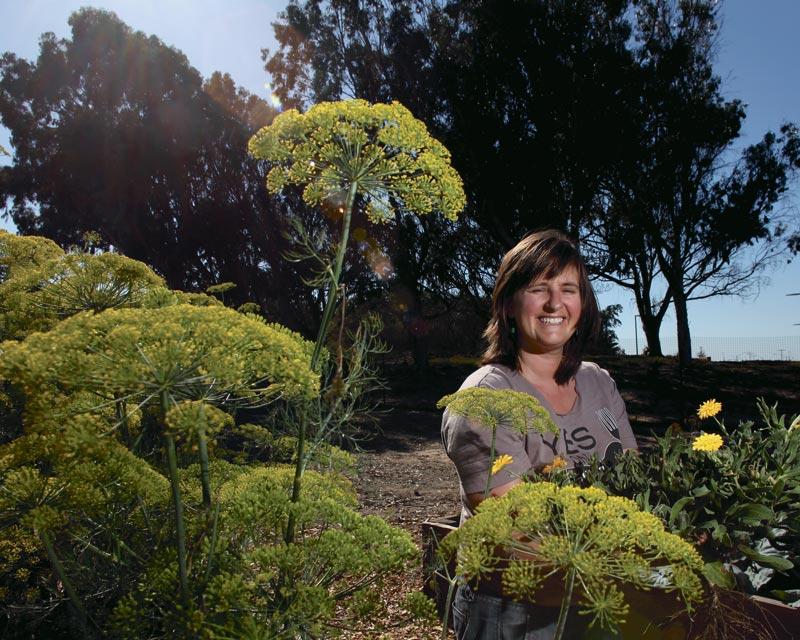 Her premise was simple: "Everyone deserves the right to access fresh, organic, locally grown produce." Execution wasn't. But Iris Peppard took it on as an ambitious capstone project as a CSU Monterey Bay undergrad: creating a nonprofit to run a certified farmers market in Marina. Unlike most markets in the county, Everyone's Harvest would be made accessible to low-income families by accepting EBT and WIC (aka food stamps).
The Marina market opened in spring 2003, two weeks after Peppard's graduation. Since then, Everyone's Harvest has expanded to Pacific Grove and three Salinas locations: Natividad Medical Center, Alisal and Salinas Valley Memorial Hospital. It also runs a weekly farm stand at CSUMB.
"Local" and "sustainable" are critical adjectives in Peppard's projects. So are "educational" and "inspirational," as she works to engage and uplift the community's most disadvantaged populations.
In one collaboration with the Agriculture Land-Based Training Association (ALBA), customers who use $10 in stamps get tokens for an additional $5 of produce. In another, participants in interactive cooking workshops get $10 produce certificates. Health information, organic gardening tips and kids' activities are woven among the produce vendors at Everyone's Harvest markets, which Peppard considers a place not only to buy fresh food, but also to build a community forum. That philosophy extends to the Hartnell College interns, Americorps workers and CSUMB students who help.
As manager of the Salinas-Marina Community Food Project for CSUMB's Service Learning Institute, she helped launch a community garden in Salinas' Chinatown, which employs low-income and homeless workers and provides organics to a nearby shelter. Two more organic community gardens followed: the Shoreline Food Garden and the Pueblo del Mar Garden on the former Fort Ord.Now Peppard's juggling her work with a new project: 18-month-old son Miliano.
"My success is not just me," she says. "It's because of all the people I've worked with. It's about a movement." [KA]
Brian Poma, 37 • Salinas
Partner at Neumeier-Poma Investment Counsel | Because he has a rare eye for investments and a rare openness to everyone.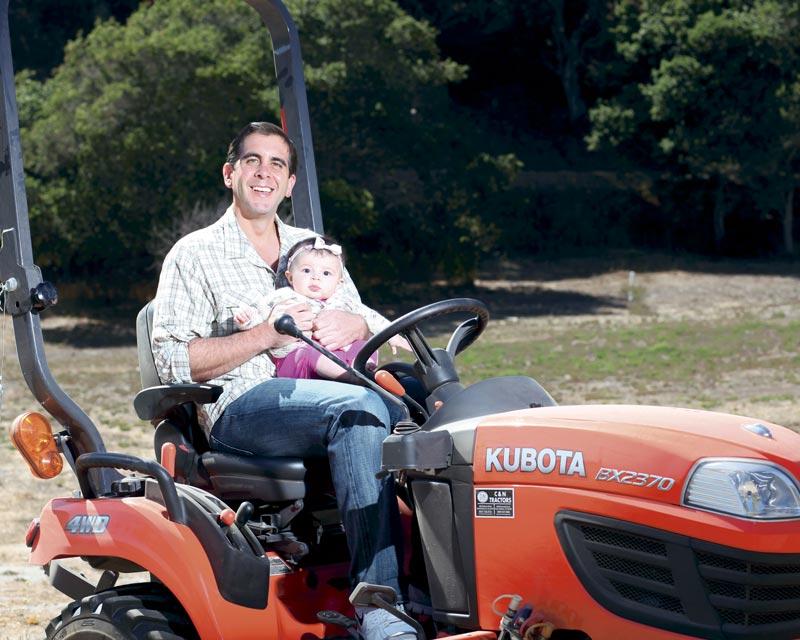 Brian Poma runs one of the best performing small-cap management firms in the country with its founder, his partner and longtime mentor Peter Neumeier, out of modest offices in Carmel. In fact, a year back they were number one.
That means – by carefully and tirelessly pinpointing public companies worth between $250 million and $2 billion that will perform well – he makes millions for groups like Oklahoma Teacher Retirement System, National Football League Players Association and Sacred Heart University's endowment. That also means he has the means to do most anything he wants, and plenty of reasons to find himself on a high horse of ego and elitism.
Instead he's the same guy he's always been: goofy, creative, hardworking, resilient, enthusiastic, hosting the old buddies for football barbecues on Sundays and taking care of his pops personally because that's what feels like the right thing to do. Forget the high horse – he's much happier on his ride-along mower.
Plus he'll talk to anybody. Maybe that's because he started helping at his dad's Monterey liquor store when he was old enough to see over the counter, was a chirpy, undersized middle linebacker in high school, or served tables in L.A. for years. Or because Hodgkins lymphoma hit him before he turned 17.
"It was late stage, I was taken out of school and the reality hits you: the percentages of living," he says. "You kinda learn to live life and appreciate things – and people – when slammed in face with something like that."
So, though he's awfully young to be able to say he's had a top 10 performing portfolio for the last decade, he's wise beyond his years. Four months ago he celebrated the arrival of Stella Jane with his wife Amelia. He'll continue to look forward through their eyes, and through a new tradition at Neumeier-Poma in which they donate a big chunk of annual earnings to local noprofits. A few days ago, he also started a scholarship at Monterey High.
He often says, "Got an idea to bounce off you… " Wait'll we see the next quarter century of ideas he comes up with. [MCA]
Kathryn Ramirez, 42 • Salinas
Educator and elected representative | Because she transformed herself into a much-needed leader in local education.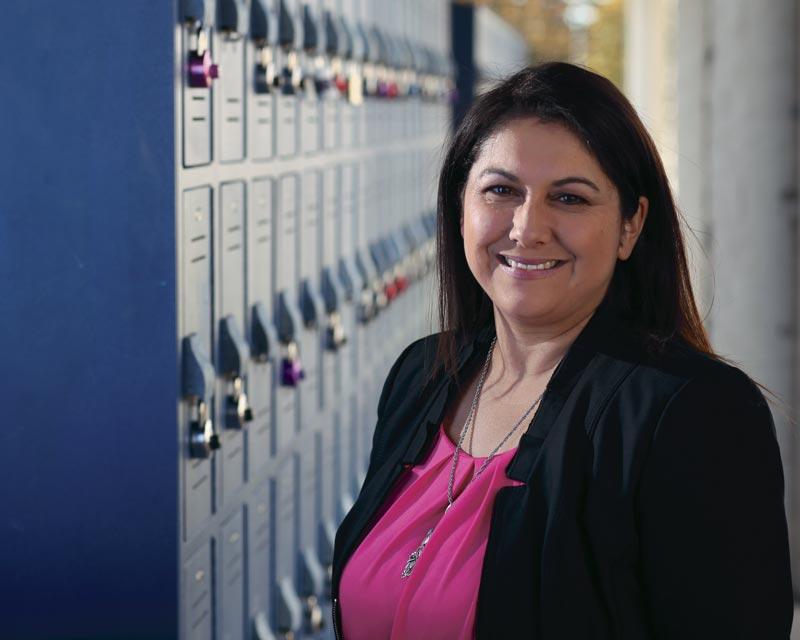 Kathryn Ramirez is a politico with a mission that seems to start, as most missions do, with herself.
"I'm Salinas, born and raised," she says. "Growing up, the odds were against me every step of the way. I didn't have a support system. I moved out at 16."
She says she set goals for herself and remained persistent. She attended local schools, including North Salinas High, and was one of the pioneer students at CSUMB, studying teaching, liberal studies and computer science. She went into teaching, and, 10 years ago, was elected to the Salinas Union High School District school board. She's now its president.
"Growing up I always wanted to be a teacher," she says. "We would play school and I would always be a teacher. We would dumpster dive and we would get papers teachers would throw away and set up a school in our backyard. Kids came and loved to do it."
She comes from a well-known Salinas family – her grandfather, Sid Grossman, was the proprietor of Sid's Department Store – in which service to others was highly valued. It has followed her.
"We were able to keep schools solvent during the past budget crisis," she says. "We kept cuts out of the classrooms, and didn't lay off employees because we were fiscally prudent with spending. We kept our arts and music programs intact. I'm really super proud of our anti-bullying policy. Our schools are safe learning environments. We have a lot more to do."
Like complying with new local control funding formula budgeting in education, and looking at ways to cross-pollinate the powerful ag industry with technology.
She's one of the youngest members of the board of directors of the California School Board Association, president of the Latino Caucus of Young Elected Officials Network, and has higher ambitions, including exploring the Assembly seat in 2016: "I've had a lot of responsibilities and I accept them wholeheartedly. I don't want people to struggle the way I had to. I want to be there to create more success for people. And I'm the right person to do that." [WR]
Domingo Rivera , 28 • Marina
Student, deejay, surf coach, bartender, entrepreneur | Because he reinvents himself several times before most people wake up.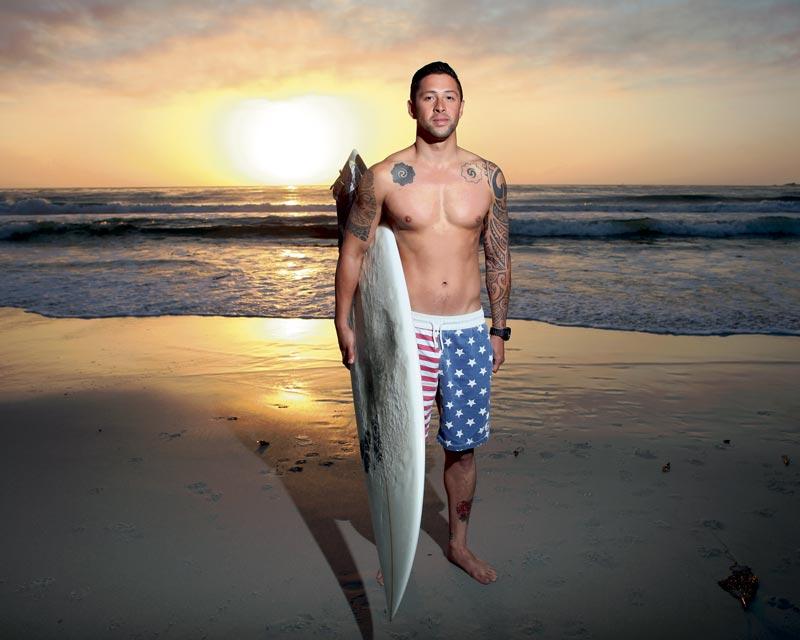 Domingo Rivera sleeps four, maybe five, hours a night.
That doesn't explain how he has enough energy for last Friday – waking before dawn to make it to KDON's studios for the "Morning Madhouse" radio show (6-10am), then a surf session (10am-noon), then college classes (1-3pm), surf lessons he teaches (3-5pm) and bar tending (6pm-1am). But it does help explain how he has enough time.
"Oprah only sleeps four hours," he says. "Alex Cooper, Howard Stern, Thomas Edison."
He's a millennial Renaissance man, patching together jobs and inspiration and influence to keep the interactions and the movement turned to 11.
Maybe he does it because he grew up moving, living in France, Tahiti and New Orleans before he turned 8.
He definitely does it because, as he says, he "feels most alive working on projects." Historically those have included hosting VIP sessions in Vegas, leading city-wide pub crawl benefits, waiting tables at Marinus, throwing concerts at the Catalyst and starting his own gourmet hot-dog catering outfit. The latest, the Sunday Mornings Project, hatched last week and looks to pull Rivera's social network in with trainers and yoga teachers of the world to donate classes to help rally people for service ops like homeless feeds and city beautification.
And it's quite a network, and a main source of his influence. He tweets and links in and Google pluses. His Instagram posts of his tattoos or inspirational sayings or his constant canine companion Leroy Rufus Jamal Jackson often get hundreds of likes. His Facebook followers are approaching 5,000. (Jackson is nearing 500.) Supercuts pays him about $1,000 a month to social-broadcast his haircuts.
But as new-school as his media power sourcing might be, it comes from an old-school place: relationship-building.
"I genuinely care about people," he says. "That's mostly it. If you don't, people will see through it. It all shows through passion. I try to live pretty passionately."
And that's hard to do while you're asleep. [MCA]
Tanja Roos, 33 • Carmel
MEarth educator and managing director | Because she's transforming environmentalism from doomsday to delicious.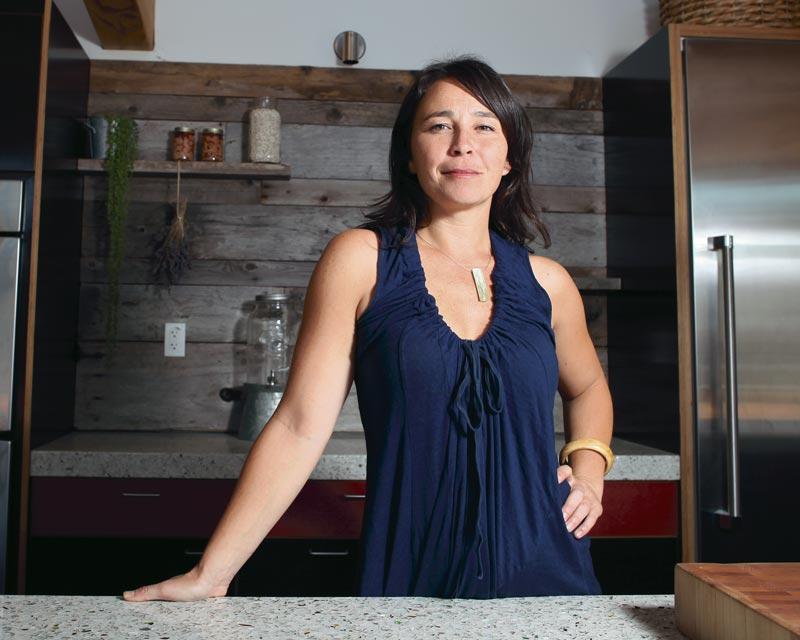 When Tanja Roos was growing up in Carmel, she and her parents used to cut down a Christmas tree every year on a plot of land on the banks of the Carmel River. That 10-acre site now hosts a stunning LEED-certified kitchen classroom, thriving native habitat and a bountiful garden, tended to largely by Carmel Middle School students under Roos' instruction.
This is the Hilton Bialek habitat, owned by Carmel Unified School District and operated by the nonprofit MEarth. Roos has been cultivating this sanctuary – and the children who care for and learn from it – since 2003, well before school gardens were all the rage nationally.
As managing director of MEarth, Roos interacts with some 2,000 local students each year from Carmel Middle, as well as other districts' students who bus over for nature and gardening programs.
Science classes germinate seeds, and French students learn kitchen vocabulary while harvesting vegetables and making ratatouille, but there's also a broader, more subtle mission.
"Kids building tree forts are the future engineers of America," Roos says. "But that kind of stuff doesn't happen much anymore, for a lot of reasons. MEarth is designed to draw back to that connection to the natural world and show that we are part of a very complex ecosystem."
No more framing environmentalism from a list of what not to do. Instead, she's showing kids the bounty: They cultivate carrots and lettuces and cook pizzas and soups on site.
Roos spends weekends at the University of San Francisco, where she's pursuing a master's in nonprofit administration, developing skills to evolve MEarth. Building a garden and developing a curriculum is only part of it, she says; upping community awareness and involvement – with everything from guest chef pop-up dinners to art shows – also enters in.
"I want to get our house in order first before we start putting energy toward scaling it," she says. "If we don't have the model totally perfected here, how can we go out and do it elsewhere?" In other words, soon she'll be propogating plants and MEarth programs alike. [SR]
Enid Baxter Ryce, 38 • Seaside
Artist and chair of Teledramatic Arts and Technology at CSUMB | Because she's making poignant art while giving young artists tools they need to succeed.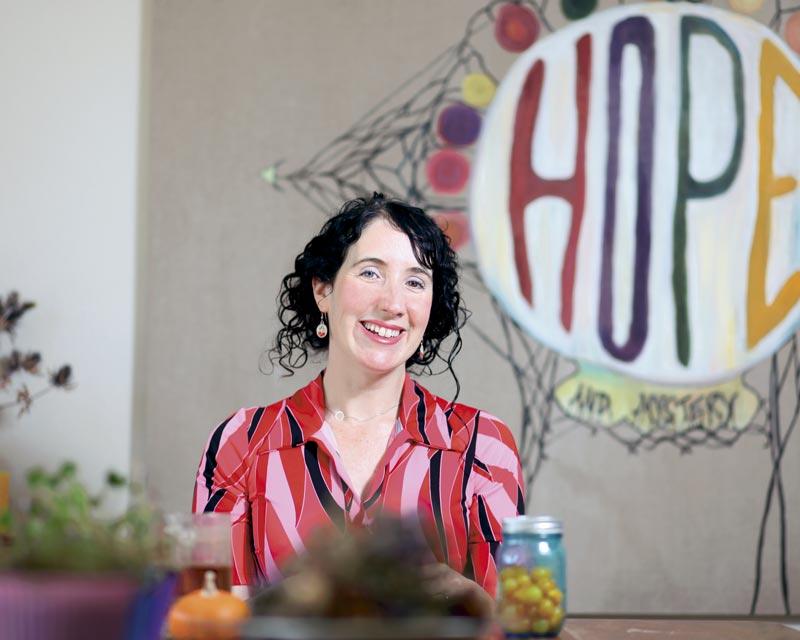 Plenty of people drive by the old Fort Ord and see nothing but a bunch of crumbling old buildings.
Artist Enid Baxter Ryce sees mystery, soul and a remarkable range of aesthetic shapes and lines and shadows.
She moved to Marina in 2006, after landing a job at CSU Monterey Bay, which she'd applied to partly because the ruins of Fort Ord as seen from Highway 1 compelled her.
She's since documented the old Army base with incredible thoroughness through painting, photography, storytelling and film, all captured as a compendium on her website, www.fortording.com. With multimedia spaces like this, the work reaches a big audience, which is exactly what Ryce is after. After finding out a 2009 experimental film had been pirated, she rejoiced.
Ryce broke away from commercial galleries in 2005, feeling exploited and constrained. "Once you make something that sells, they don't want you to change it up," she says. "They want you to have a brand."
Her work since focuses largely on the environment and history, with well-researched work on California's water crisis and the Salinas River. She looks at human-landscape relationships, an interest she attributes to her childhood in a rural Pennsylvania mining town.
Besides making her own art, Ryce (who recently married Weekly arts writer Walter Ryce) is educating a new generation of artists and filmmakers as chair of CSUMB's Teledramatic Arts and Technology Department. She's also pooling resources to help kids who might have no way of envisioning themselves as artists. (She knows from experience, having gotten her own start at 15 thanks to an art program for at-risk girls.)
Ryce helped create the Monterey Bay Film Society at CSUMB, which runs film and arts workshops for more than 2,000 underserved local youth a year. They've already collaborated with the future Philip Glass Center for Arts, Science and the Environment, cementing their place as a key art institution. [SR]
Megan Tolbert, 36 • Monterey
CSU Monterey Bay transportation planner | Because she has a vision for environmental change and the work ethic to go with it.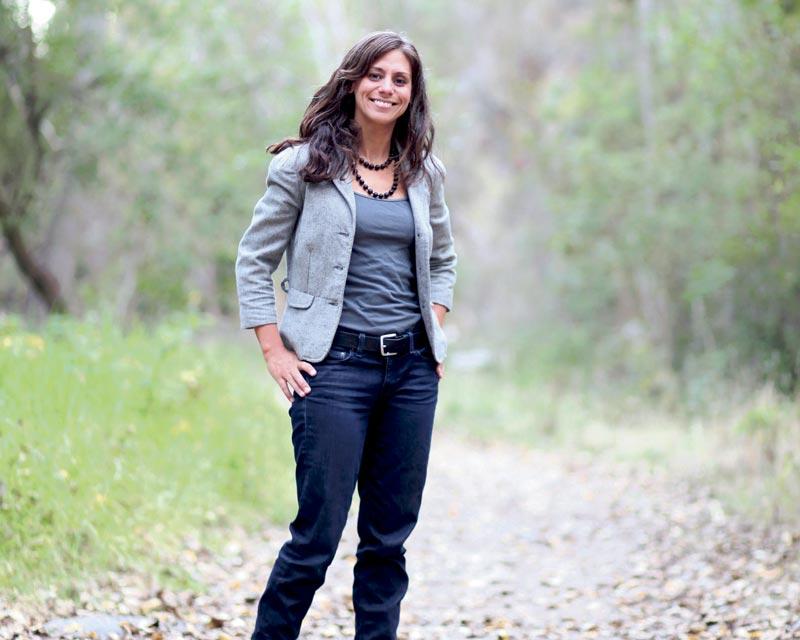 In her four years on CSUMB's planning team, Megan Tolbert has made major strides in reducing the campus' carbon footprint. Like leading a 40-member committee to create a climate action plan and gestating the county's first indoor bike-parking membership facility from concept to finish – a feat that involved rallying campus officials, rustling up grant funding and hosting a three-campus student design contest. And nearly doubling public-transit ridership over three years in a partnership with Monterey-Salinas Transit that gives students, faculty and staff unlimited bus passes (including four new bus lines on campus, real-time arrival displays, QR codes for bus info, an online trip planner and a smartphone app that geocodes a rider's location).
But her work doesn't end with the work day. She sits on the board of LandWatch Monterey County. She's involved with the Transportation Agency for Monterey County's Bike and Pedestrian Committee, the Monterey Bay Electric Vehicle Alliance, Communities for a Sustainable Monterey County and CSUMB's Campus Sustainability Committee.
She also recruited and helped campaign for green-minded Monterey City Councilman Alan Haffa, whose 2012 win she calls a "major upset." In each role, she establishes herself as a leader, mentor and group facilitator. "I'm trying to strategically look at the region and opportunities to affect the culture," she says. "I want to facilitate collective intelligence, from top to bottom and everywhere in the middle."
Her triumphs as founder of Monterey Green Action include convincing city leaders to sign climate accords, achieving a ban on expanded polystyrene containers (that's since spread to almost the entire county), kicking off a monthly green-film screening and launching a community garden. As a contract sustainability planner for the city of Monterey, she cut energy use in city buildings, collected used restaurant grease for the city's biodiesel fleet and got three public electric vehicle charging stations installed.
This summer, Tolbert trekked 640 miles on Pacific Crest Trail. Expect similarly ambitious undertakings ahead. [KA]
Dawn Verdick, 53 and Niña Rosete, 34 • Monterey
Co-founders of education software outfit iResult | Because their technology can revolutionize access to opportunity.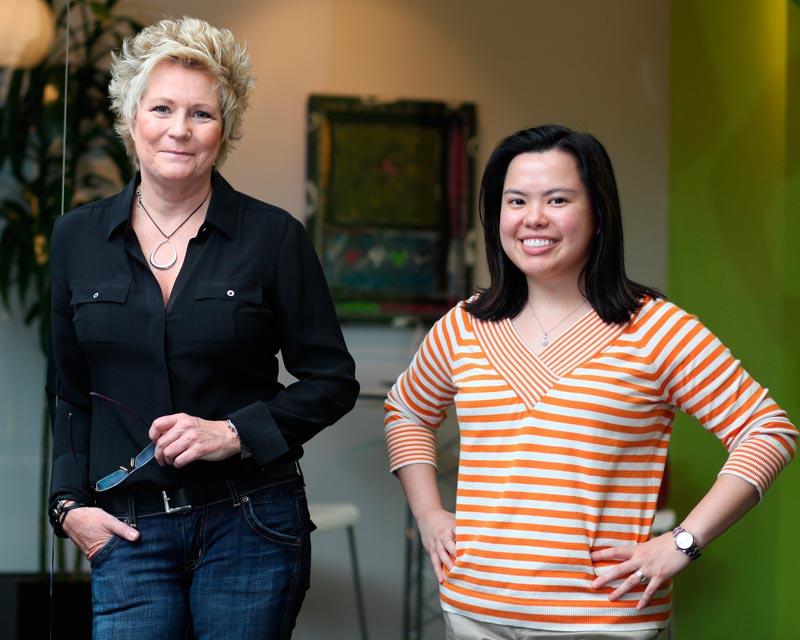 One day Dawn Verdick read a story that burned into heart: A 12-year-old child committed suicide. She wondered how someone so potentially full of hope could feel so alone on a planet with 6 billion.
The sentiment took her from a booming career turning around flailing corporations to a more modest existence, in order to do something about it.
With her quickly recruited partner, Niña Rosete, an investment banker and analytical whiz, she believed they could "to give kids just a little bit of hope."
The Weekly talked to them in 2008, when they were just starting a nonprofit called Dare to Dream, because there was something inspiring in their career turns and ideas. The organization empowered students to publish a book about their dreams – 527 mini epics all told. They noticed something in them: Each already knew what they wanted to be.
"It's not that the kids were lacking motivation and vision," Rosete says. "They didn't have the data they needed to make decisions."
They set up ways for underserved students to get info on colleges from peers, watched placement shoot up, then traded the nonprofit for a software startup called iResult, a data tracking tool for education administrators. The idea echoed Verdick's question about the kid, asking: How can an area and school district with so many resources – big budgets, thousands of employees and dozens of helpful nonprofits – see so many students stuggle?
Their software provides the privacy and aggregation abilities to allow teachers, admin and partner agencies to share info, see where and why students are struggling, and target focus where it's needed with resources already there. After years of beta testing and tweaking with Monterey Peninsula Unified, others are catching on. Verdick and Rosete won the 2013 Faces of Entrepreneurship Award by the California Association for Micro Enterprise Opportunity. The state of Hawaii just signed a contract, which will let them use all kinds of data – tardiness, absences, grades, sports – to help administrators see trends in the making, and catch kids before they lose hope. [MCA]
Jeannette Witten, 40 • Monterey
Managing partner at Hudson, Martin, Ferrante Street, Witten & June | Because she's a high-impact business lawyer who takes time and energy to volunteer tirelessly.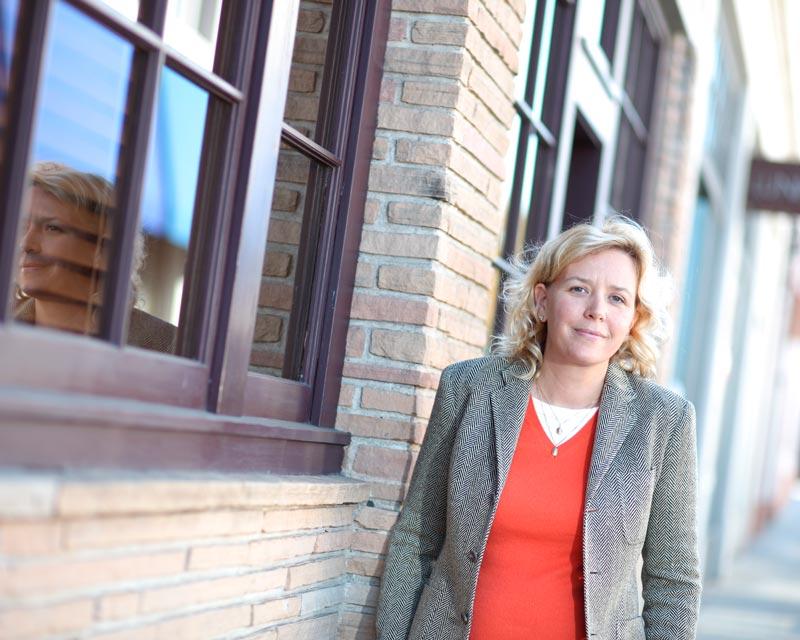 In junior high, Jeannette Witten was inspired to become a lawyer by Atticus Finch, the character in To Kill A Mockingbird. Like him, she wanted the humble but honorable life of a public defender. Only her school debt from Duquesne University in Pittsburgh grew so steep she felt compelled to take a better-paying post at Stanford's Office of the General Council. She took the bar, then a job at a firm in Santa Cruz. Now she's a business attorney, and by reputation, a damn good one. Weekly readers named her Best Attorney in Monterey County the last two years.
But she's never stopped helping a public who needs it. She's on the board of CASA of Monterey County, Hands to Help Seniors, The Offset Project and Colleagues of the Arts.
"Doing all this stuff is my way of staying involved," says Witten, who manages it while raising a pair of toddler twins.
Her firm is called on by local businesses, large and small, for expert legal advice on everything from estate planning to contract breaches: "It's just like I were their in-house counsel."
Exciting in its own way, but different from the thrill she gets from diving into the community. She recalls a French horn prodigy who didn't have the money to purchase an instrument. His mother, a single parent who worked in the strawberry fields and made only $7,000 annually, was renting out part of her apartment to pay for lessons. Colleagues of the Arts helped him get the instrument, which cost as much as his mother earned in a year. The boy ended up playing on a national level by the time he was 11.
"Making a huge difference in somebody's life, that's sort of the intoxicating part of working with those kinds of organizations," Witten says
The pro bono activity offers a glimpse of a progressive model for successful law in a tight-knit but ambitious area: Volunteer with community-minded people and find more about the community you can represent. Think of it as a way to defend the public, proactively. [AT]
Tim Wood, 40 • Carmel Valley
Executive Chef at Carmel Valley Ranch | Because the food of the future demands the right mix of good ingredients, independence and irreverence.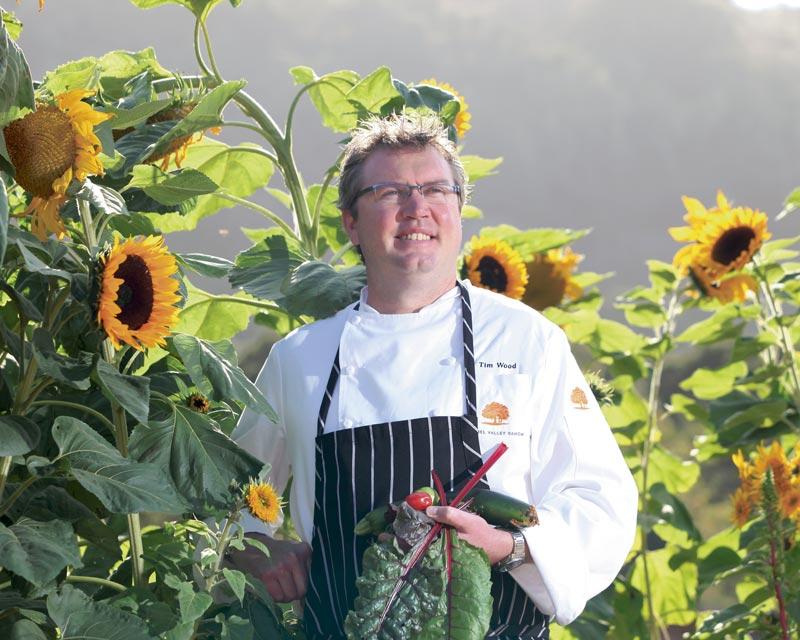 The halibut in front of me is a revelation – and it's revealing.
First the revelation part: It's local, and – as any local chef worth her sea salt will tell you – it's impossible to cook without it turning tough.
"It gets sawdusty," Carmel Valley Ranch Exec Chef Tim Wood says.
Hence, almost all the halibut we eat, on a California coastline swimming with it, is shipped from Alaska. But this is delicious, tender, local halibut, perfectly moist. At one of the best-kept restaurant secrets between SFO and SLO.
The revealing thing: It's in a quesadilla, which says a lot. It reveals the chef's lack of pretense (A fancy top-shelf fish meets Mexican comfort food?), priorities (How many folks actually work that hard to stay local?) and technique (Does it get better than melting cheeses, keeping the fish moist and extending its flavors to mingle with avocado and jalapeño?).
Wood is a hospitality lifer. He lied about his age to become a dishwasher when he was 13, rose to short order cook in short order, sous cheffed in Manhattan then worked with Cal Stamenov for years.
He has a couple of key tools that make him perfect for the onrushing foodie phase of enlightened eaters: He's a natural taste ambassador, the kind who stars at chanterelle and chili cookoffs (and often wins) because he's so inventive and equally approachable. He's a natural educator, which will only draw more increasingly studious eaters and up-and-coming chefs to him. He's funny as hell – his Stamenov impression remains unrivaled – and humor will come in handy dealing with the inevitable stresses of popular restaurants and the food cost crises ahead.
And now he has the backing of a progressive resort that cures and keeps its own salts, lavender, honey and chickens while maintaining lush kitchen gardens and raised beds for each of the property's different departments.
"Those beautiful tools are all being used," Wood says. "We're learning more and more. And we're ready to continue to push forward." [MCA]