This road to paradise, as is often the case, is a private one. As I wend around turns and bump along peaks and valleys, the anticipation builds and the payoff unfolds: steep, forested hillsides stretching out to the Pacific.
It's 5pm, and I hustle my car toward the final destination, a hillside cabin looking out to the sea. On arrival, the property's co-owner – whom I had been following – takes note of a tire in dire need of air. He brings over a portable pump, connects it and cranks it on as I unload my belongings. He does not furnish me with a keycard, or even a key.
No explanation needed. This is Big Sur.
When he's finished, he meets me at my home for the night and offers me a short tour, which is really just him standing next to me and pointing at things in the studio-style cabin: a kitchenette, faux-fireplace, couch, bed and table. The basket by the door has a bar of Big Sur Country Soap with a note that reads, "best if used in a clawfoot tub," which the bathroom has. He gives me three farm eggs, for breakfast.
He invites me to his house a few hundred feet away, if I happen to fancy some wine and conversation. I accept, but decide to settle down in my home for a minute and enjoy the solitude. The sun is just setting, and clouds are aglow with oranges and pinks. The surrounding hillsides darken. I can't hear a sound.
As the minutes pass and the day becomes night, a sense of good fortune washes over me, and I feel like a pauper in the king's castle. But I am not special. For 200 dollars a night, any person can call this home.
There's only one catch: The county says it's illegal.
But then again, maybe it's not.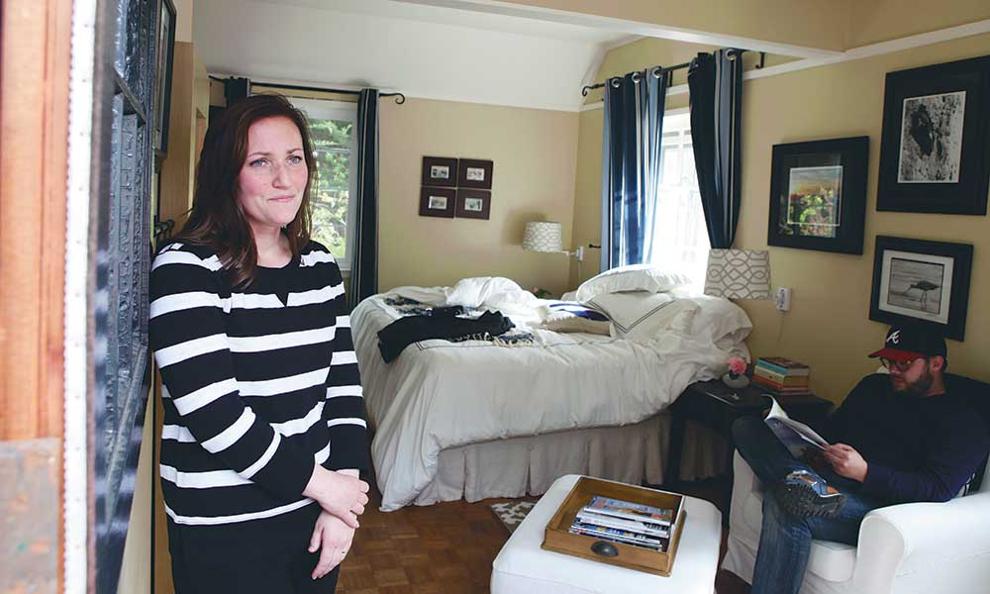 It started with complaints. Noise mostly, but also parking and traffic – the usual. It was 1989 in Carmel, about a year after Clint Eastwood finished his term as mayor. A new law followed: The Carmel City Council approved an ordinance prohibiting the "transient commercial use of residential property," meaning homeowners couldn't rent a room or a home to visitors staying less than 30 days. Some were happy, others were furious, and attorneys went to work.
The ordinance was first contested in 1990 at Superior Court in Monterey, where it was upheld. It was kicked upwards from there until, in 1992, it reached the U.S. Supreme Court.
They refused to hear it.
In the wake of that historic decision, many cities around the country – including Monterey and Pacific Grove – followed Carmel's lead and crafted their own ordinances outlawing short-term rentals.
But in 1997, Monterey County bucked the trend. The County Board of Supervisors passed an ordinance – in a 3-2 vote – to allow short-term rentals in the county's unincorporated areas, including Big Sur, Carmel Highlands and Carmel Valley, for stays of seven to 29 days.
For a time, the issue slipped back under the radar. But then along came the Great Recession, which bit the economy in 2008 and has only slightly loosened its grip since.
Airbnb, a company built upon residential short-term rentals, was founded that same year. Its success – along with other sites like Vacation Rentals by Owner, Flipkey, Homeaway and Craigslist – quickly took short-term rentals mainstream, making them easier and more accessible than ever. Many homeowners, and one local city, decided to adapt.
In 2010, the Pacific Grove City Council unanimously approved an ordinance to allow short-term rentals. Visitors, wherever they might stay, were welcome in America's Last Hometown.
Then there came a strange twist: The county now says the ordinance from 1997 was never certified by the California Coastal Commission. County officials have issued warnings and fines. People who fought to pass that ordinance, and have been operating rentals openly for years, have only just found out through the grapevine that the county says their rentals aren't OK, and they're in trouble.
It is a tale of two cities, and one county. The cities, Carmel and Pacific Grove, lay at opposite ends, both content in their outcomes. The county is somewhere in the middle – and having it both ways – simultaneously collecting taxes on rentals and fining violators, if they can be called that.
It is also a tale of residents. Some are concerned about noise, nuisance, privacy. Others are hoping to make enough to pay their mortgages, keep their businesses or put a little extra in their pockets.
One party would prefer just to shake hands, work out a deal and be neighborly-like. But they're familiar with complaints from the other party, so they brought a lawyer.
If the homes at Monterey Peninsula Country Club were any closer to the coast, they would fall into the sea. But because of the sometimes wonky legislation of the California Coastal Act, short-term rentals are totally legal at MPCC, the county says, because it's not designated as part of the coastal zone.
Short-term rentals are illegal in Big Sur – home to many properties miles from the coast – because the entire area is considered part of that coastal zone.
These types of inconsistencies, on top of the confusing county stance, are what residents and real estate agents are expected to wrap their heads around.
Bruce Britton, former co-owner of San Carlos Agency, which owns and manages over 100 vacation homes on the Peninsula, is one of them. He fought for years to get the Supervisors to pass the ordinance allowing short-term rentals in the county, which they apparently did in 1997.But in December came word that short-term rentals were illegal in the coastal zone.
"My real estate company has been renting in the county totally in the open, full speed ahead," says Britton, who is now retired. "I was never once informed by the county that the ordinance they passed wasn't valid."
Britton only learned of the county's stance when a colleague got fined last year for operating a short-term rental in unincorporated Carmel. Britton investigated, and found the Coastal Commission had some issues with the ordinance it received from the county in 1997. By his understanding, the commission sent it back to be modified, but those changes were never made and nothing was returned for final certification.
Carl Holm, deputy director of the County's Resource Management Agency (RMA), which is in charge of crafting and enforcing the ordinance, tells a similar story. "When we adopted the ordinance, it never got certified by the Coastal Commission," he says.
Madeline Cavalieri, District Manager at the Coastal Commission's Santa Cruz office, isn't sure of the commission's objections.
"The commission is generally supportive of rentals because they increase access to the coast," she says.
That the ordinance was never put on the books rankles Britton: "What good is the vote of supervisors if the county staff doesn't do what they say?"
"I WAS NEVER INFORMED BY THE COUNTY THAT THE ORDINANCE THEY PASSED WASN'T VALID,: THEN THEY COME TO MY OFFICE AND DON'T THINK I'M PAYING MY TAXES. HOW DO YOU DO BUSINESS WITH THESE PEOPLE?"
His frustration is understandable: He rents for 17 years before he hears it's legally dubious. And, in the years since 1997, he's been audited twice.
"I was never informed by the county that the ordinance they passed wasn't valid," he says. "Then they come to my office and don't think I'm paying my taxes. How do you do business with these people?"
But Britton is encouraged by a new ordinance the RMA made public this week – "I commend the county this time around for trying to straighten it out," he says – until I tell him about its details.
:: :: ::
The majority of the country seems headed in one direction. Monterey County is steering in another.
The national trend for short-term rentals since the recession is for looser restriction and a cheap, easy way for owners to comply. Both have been shown to promote more buy-in from rental owners about registering and following regulations. Those same regulations are also easier to enforce when you know who is playing, which in turn helps boost transient occupancy tax (TOT) receipts.
Yet the county is proposing an even stricter ordinance than the one in '97, which I learn when I ask RMA's Holm – who is helping draft it – if the new ordinance will allow rentals for less than seven days. He says that it will, but then drops the bomb:
"[The ordinance] will allow people to have short-term rentals for less than seven days, but for no more than seven consecutive days in a 30-day period," Holm says. "And owners can only rent out to one [party] a month, so it doesn't become a hotel. We're trying to maintain the residential character and not infringe on the hotels and hospitality industry."
In other words, one guest a month for a week or less.
Britton chuckles when he hears this. "They're pretty aware that's a non-starter," he says.
One might think – given the county's stance – that hotels are vocally involved in the process. But in speaking with members of the industry, none of them even knew an ordinance was in the works. And they don't seem too concerned.
"I think it's prudent to put all the accommodations on a level playing field and paying TOT," says Tammy Blount, president of the Monterey County Convention and Visitors Bureau.
Put differently, they know it's going to happen – "If Tiger comes for a golf tournament, he's generally renting a house," she says – so regulate it and gather income from it.
"IF THEY HAVE A $5,000 FEE, THEY'RE JUST GONNA DRIVE IT ALL UNDERGROUND AGAIN."
Aside from the limitation on days and visitors, the cost of compliance is another major sticking point in the proposed ordinance. Holm tells me the county is proposing a permit fee of as much as $5,000. Pacific Grove charges $200 a year for a short-term rental license.
"If they have a $5,000 fee, they're just gonna drive it all underground again," Britton says.
Cindy Gosselin contracts with cities looking to increase their TOT as the owner-operator of Vacation Rental Compliance in southern California's Coachella Valley, so she's seen the strategies of several cities in similar situations.
"They're gonna have a nightmare. No one is gonna apply for that," she says of RMA's proposed rules, and provides Palm Desert as an example. Palm Desert, after they lifted their short-term rental ban in 2010, set the price to register at $2,500. Only five homes registered. When the cost was reduced to $25 in 2012, that number surpassed 350.
"What they found out was that you can't charge a lot of money to deter people from doing it," she says. "They found that the people just didn't register."
The one thing everybody can agree on about the proposed ordinance is prohibiting events like weddings or ragers at short-term rentals. Every contract I've read from rental operators states as much.
"We want to be good neighbors," Britton says. "We don't want people having parties."
That rental owners strive to be good neighbors is one of their key points, and something they felt the Board of Supervisors should be reminded.
They formed a group to unite their voices.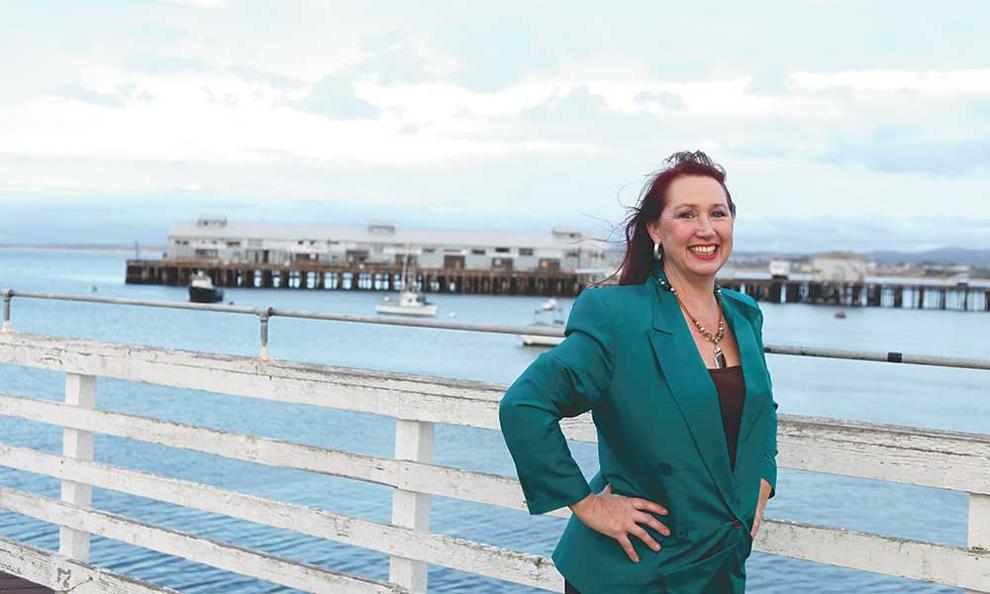 It wasn't your average Board of Supervisors meeting. It was a coming-out party.
On Jan. 28, eight people took to the podium during the public comment portion of that day's meeting and spoke as part of the newly formed Monterey County Vacation Rental Coalition (MCVRC).
The speakers talked about the economic benefits they bring, the necessity of a simple permitting process, and cited Pacific Grove as a model that works. Susan Bradley, the coalition's president, used the word "sharing" more than once – sharing homes, sharing the coast, sharing the good fortune of living in Monterey County.
When the public comment came to a close, coalition members stepped to the podium and unfurled a check to the county for $2.7 million, the amount of TOT they say rental owners remitted to the county last year.
That number was extrapolated from a poll within the coalition. Mary Zeeb, the county's treasurer-tax collector, is unable to verify its accuracy. "We do not have that type of tracking mechanism available," she writes via email. But she does provide the county's TOT receipts for the fiscal year 2012-13: $18,076,629. The coalition's estimated TOT would comprise about 15 percent of that number.
Pacific Grove can provide that detail. In the same fiscal year, the city's residential TOT was $343,764, about 10 percent of the $3,359,683 total.
But the coalition didn't just show up to talk about their economic benefit to the community.
They also came to throw down the gauntlet.
They announced they hired an attorney – one who knows land-use law as well as anyone in the region.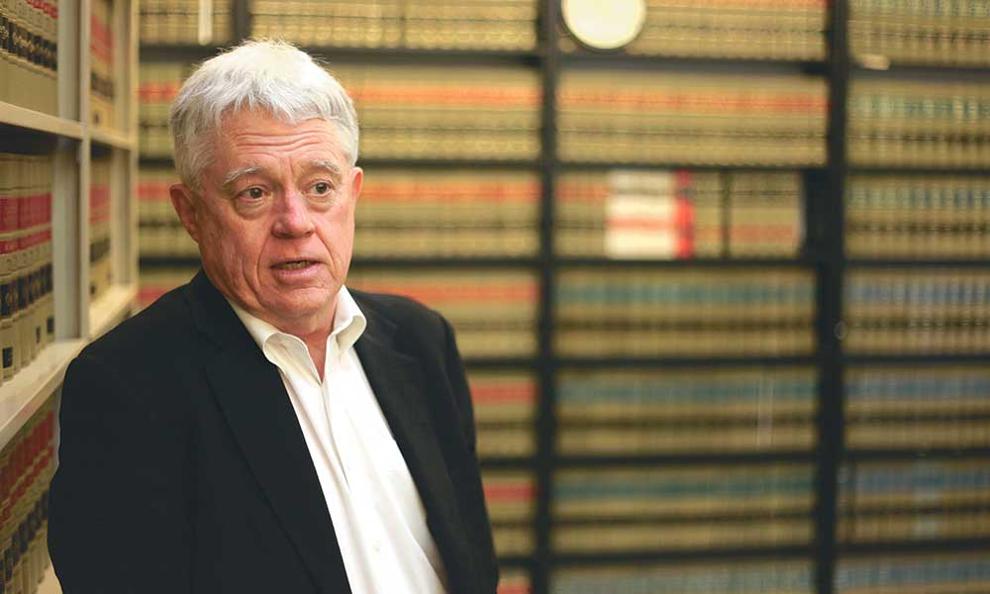 There are only three code enforcement officers employed by Monterey County. A neighbor complains, the county reacts. That's how it works.
"We are not out there proactively looking for any code violations," says Michael Rodriguez, Monterey County's chief building official. "Because we have such limited resources, we're strictly complaint-based. We're not actively looking for any type of violation."
That sounds good from a libertarian standpoint, but many say it puts policing power in the hands of neighbors, who might have their own agenda. Some of the people I interviewed asked to remain anonymous, because they say they're under threat from a handful of neighbors who have the county's number on speed dial, even sharing stories of vandalism to homes and spray paint on garage doors. I've heard of complaints to a manager about renter noise and nuisance when the house was occupied by its owners. One woman I spoke to was on the verge of tears the entire time, worried she was going to lose her business and livelihood.
"IT TRANSFERS POLICE POWER TO WHERE PEOPLE CAN USE THE COUNTY ENFORCEMENT SYSTEM TO HARASS PEOPLE THEY DON'T LIKE."
Enter Gary Patton, the former Santa Cruz County supervisor, the first executive director of LandWatch Monterey County and the attorney retained by MCVRC.
"It transfers police power to where people can use the county enforcement system to harass people they don't like," Patton says "It's one of the reasons I hope the county will move expeditiously to come up with something that's fair to everybody."
The permitting process also pits neighbor against neighbor: Currently if a resident applies for a permit to rent, all of their neighbors receive notice. If anyone objects, there's a public hearing.
Susan Bradley, the MCVRC president, attended county meetings in October about the proposed ordinance, and saw those neighbor meetings go different ways. "There was a nice dialogue," she says of the Carmel Highlands meeting. The Big Sur meeting, less so. "It did have a different vibe to it," she says. "It seems in Big Sur, they're a little more emotional about this than wanting to be problem-solving, collaborative."
Some Big Sur residents were also very emotional about it in 1997, and they fought the law. And, though no one seems to be talking about it, they won.
Tim Green doesn't temper his emotions when talking about short-term rentals. To him they're a problem that needs solving.
When the county's ordinance was approved, Green – a Big Sur resident for decades – challenged it immediately on the grounds it conflicted with Big Sur's land use plan, which strictly caps residential and commercial development. The added traffic, he says, impedes views along the coast.
"Short-term rentals [in Big Sur] take away more public access than they offer," Green says. "The land-use plan states the primary public access for Big sur is visual access, not physical access."
"FOR [RENTAL OWNERS] TO HAVE RESIDENTIAL DWELLINGS TURNED INTO COMMERCIAL UNITS WHEN WE DON'T HAVE A ENOUGH HOUSING FOR THE PEOPLE WHO WORK HERE, IT'S INSANE."
He also cites a more systemic beef   – the scarcity of housing for the Big Sur community. "For [rental owners] to have residential dwellings turned into commercial units when we don't have a enough housing for the people who work here, it's insane," he says.
These are the key issues Green brought to the county in 1997, and in February of 1999 the Board of Supervisors agreed unanimously to exclude Big Sur from the short-term rental allowance, and instructed county officials to that effect.
After a hard-fought battle, Green – like Britton two years before him – figured that was that. The county was good for its word. But when rentals started picking up in Big Sur in late 2012, he and other residents, like Ken Wright, took exception.
"In 2012 all of us in Big Sur became a lot more aware of the short-term rentals issue," says Wright, who's lived in Big Sur 44 years.
After a few instances of trespassing on his and some neighbors' properties, he went online to vrbo.com and typed in "Big Sur," and a number of homes popped up. "Through a little bit of sleuthing, I figured out where they were," he says.
The complaints that started in late 2012 are the reason the county is once again addressing the issue, says RMA's Holm, and the drag-out fight is set for a rematch. First, there will be community meetings and time for public commentary, during which RMA might make tweaks. Then, they'll bring it to the supes for approval.
Meanwhile, over in Pacific Grove, butterflies dance in the sanctuary and people smile at each other in the streets.
"IT'S BEEN A WIN-WIN SITUATION FOR US, I DON'T UNDERSTAND THE OPPOSITION."
After Pacific Grove approved its ordinance, it was business as usual, except business is better.
"It's been a win-win situation for us," says Moe Ammar, president of Pacific Grove's Chamber of Commerce. "I don't understand the opposition."
There are 173 registered short-term rentals in Pacific Grove, and according to code compliance officer Terri Schaeffer, it's all good.
"Overall, it's on the barest minimum of what I get complaints about," she says.
Blake and Erika Matheson started doing short-term rentals in Pacific Grove in August of 2010, just months after the city passed the ordinance. They decided to fix up an in-law unit on their property. These days, it's nearly always booked.
"What started off being a few weekends became what it is today, where we have about three days off per month," Erika says.
"I wouldn't have done it without the ordinance," Blake adds. "I'm by-the-book."
They are not struggling to pay their mortgage, he says, it just seemed like a good idea, and it's now something they enjoy doing. "It has significantly changed our cashflow, and our lives," he says. "It's appreciable."
:: :: ::
Wine and conversation with my Big Sur host – we'll call him Ray – turned to dinner, which turned to more conversation. (Both Ray and his wife requested anonymity for this story. They also waived the rental fees for reporting purposes, and I got a free night at another rental in unincorporated Carmel. I truly was a pauper in the castle.)
Operating a short-term rental was never something Ray and his wife imagined they'd be doing, he says. But then his contracting business collapsed during the recession.
"It just went flat," he says.
His home, where he and his wife have lived for more than 35 years, was suddenly at stake: "We have a neighbor with a couple of short-term rentals. He said, 'This is what you've got to do. Or you're basically going to be selling the property.'"
They started renting in 2011.
"IF THEY SHUT US DOWN, I DON'T KNOW WHAT WE'LL DO; I'M 70 YEARS OLD, WHAT AM I GONNA DO TO? REINVENT MYSELF?"
"Basically we didn't see any other opportunity for income," Ray says.
He seems troubled by the prospect of a county crackdown.
"If they shut us down, I don't know what we'll do," he says. "I'm 70 years old, What am I gonna do to? Reinvent myself? I can't imagine what I could do."
It's not hard to imagine what the county leadership can do.
It can learn from the past. In 1997, the supervisors narrowly passed a short-term rental ordinance, only to have county officials let it sink into a bureaucratic abyss and forget about it – and years later issue warnings, fines, citations.
As it turns out, the Coastal Commission complication cited as the reason the law wasn't approved was long ago addressed: A letter sent to the Board of Supervisors from the Coastal Commission in November of 1997 recommended the county establish "a non-coastal administrative permit procedure for use in the coastal zone." Basically, the commission said, they didn't need to be involved. Full steam ahead.
It can establish clear rules for short-term rentals where they are allowed, addressing the common and manageable flashpoints: parking, noise, messes and parties.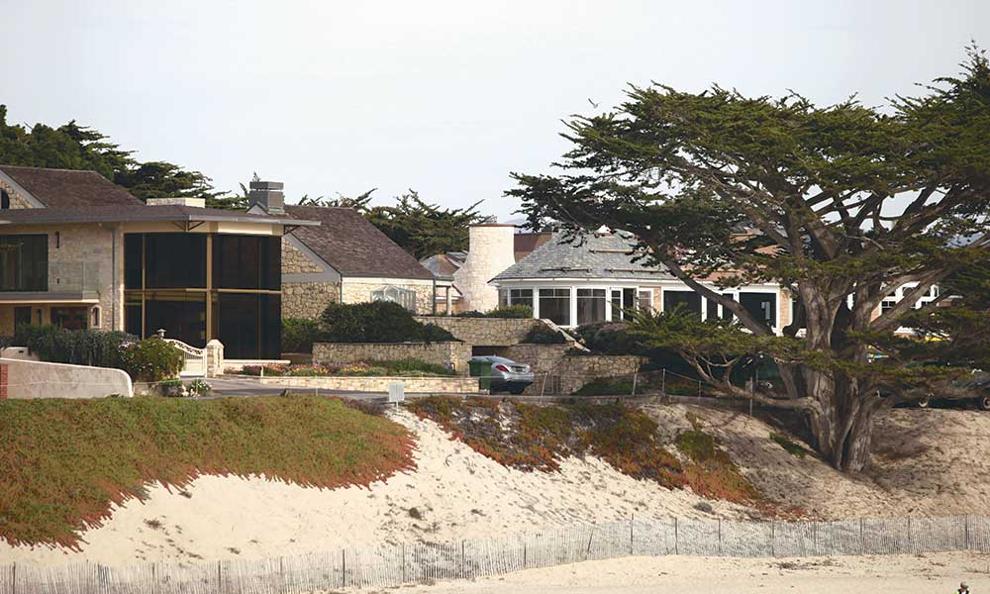 And it can put on a smile and repeat after me: Welcome to Monterey County. Enjoy your stay.