Matthew Sleeth was a doctor and director of emergency services in Maine when, in his 40s, a series of terrible events inspired him to take up Christianity. He walked away from medicine to pursue what he perceived as a God-given calling. Today he is part of a movement widely known as "creation care," which calls for Christians to safeguard the environment as stewards for God's creations.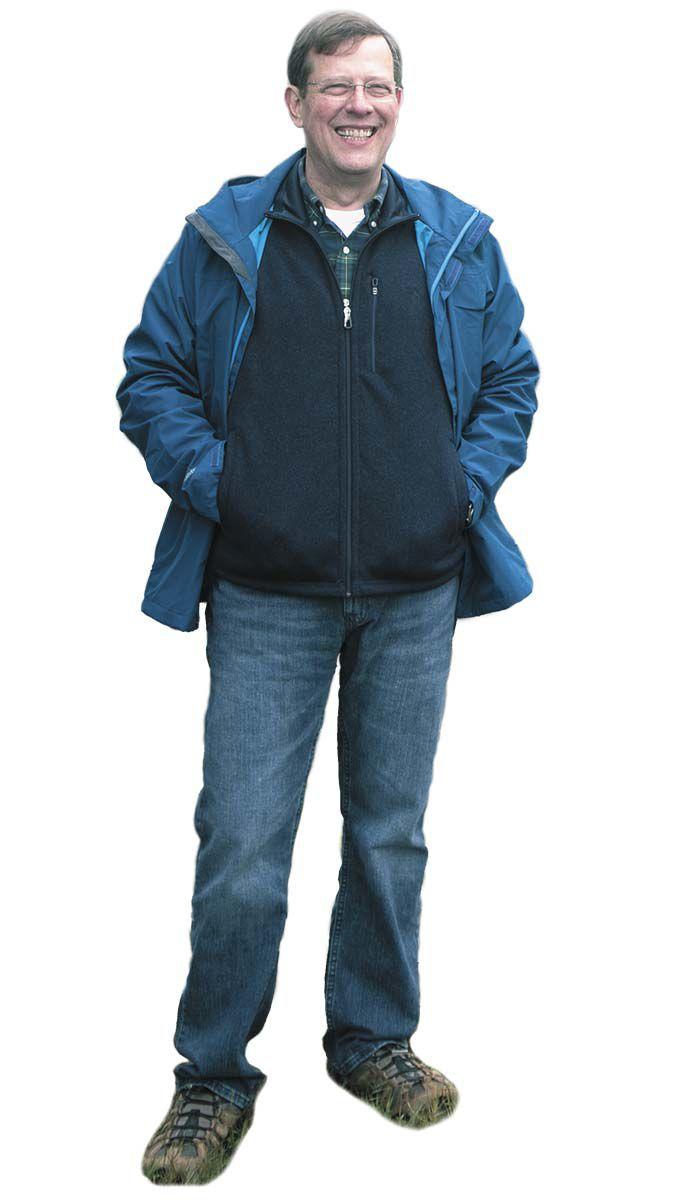 Christian factions have been at odds with environmentalists due to their divergent political alliances, but also fueled by Biblical scripture.
Genesis 1:28 seems to give humans much license over nature – "Be fruitful and multiply and fill the earth and subdue it" – and it's been interpreted to mean using the earth's natural resources.
Other Christians read a more respectful relationship with the environment. Jeremiah 2:7 says, "And I brought you into a plentiful land to enjoy its fruits and its good things. But when you came in, you defiled my land and made my heritage an abomination."
Sleeth is spreading the gospel of creation care. He's written books, toured and spoken on the subject. He spoke at First Presbyterian Church of Monterey back in 2007, having written a book titled Serve God, Save the Planet. He's returning to the same church to deliver a message delineated in his latest book, Reforesting Faith: What Trees Teach Us About the Nature of God and His Love for Us.
Weekly: Do you still practice medicine?
Sleeth: I do not. I was probably ending my time practicing when [I last visited]. My son is the only pediatrician for 2 million children in [an area of] Kenya.
Since your last visit here, how has your message been received?
Very early on, I made a vow to not get involved in politics. My message is for red or blue or green – the next generation is going to need a planet that's livable – and I've since gotten into more places because of that.
For example?
I just spoke to a group of foresters. There are foresters who never looked at [trees in the Bible]. I was just at Georgia Tech and they were opening the Kandeda Building, which is a living building, the next step up from LEED. I've gotten more involved with the conservative or evangelical wings of the church. I try not to put labels on folks where I'm going. I'm there to give them the word of the Lord.
Your wife is Jewish?
She grew up as a Jew. She's a Christian now.
How was her family about that?
We still speak [laughs]. We're still involved.
Isn't your message going to be rejected by people who are not Christian?
When it comes to trees and faith, the Christian Bible has more [references] than any other sacred text I'm aware of. People are curious to know what's there.
What are your thoughts on the Amazon rainforest fire?
I think it's a sign that we're out of kilter, out of whack here. We need machines that can take care of themselves and take carbon out of the air. Those are called trees. I agree with the U.N. assessment that the world needs a trillion more trees.
Religion is pitted against climate science. How do you reconcile the two?
I have yet to meet anyone who has has made that claim. We have an account, early on in scripture, of one character having to deal with change in climate: Joseph in Egypt. A cycle of seven years of plenty and seven years of famine. The model we have from that is conservation.
Your talk here last time had a homogenous audience. Is that an issue?
I've spoken at thousands of [churches]. I think we group ourselves that way in churches or other organizations. At Grace Midtown [Church] in Atlanta I was the oldest person. The only honorary degree I have is from a traditionally black college, and when I speak there I am the only white person. I'm going to be speaking at a place where I'll need a Spanish interpreter. I've seen the bandwidth of American faith and it's quite broad.