The original Captain Best Of (see below) remains so charismatically committed to his craft that we had to bring him back. Not digitally remastered, but remastered in spandex, with a sidekick/better half, to seek out another epic round of readers poll winners. That stretchy suit comes in handy, as it turns out, because The Best of Monterey County® covers so much.
---
INSIDE:
---
Don't call it a comeback (or a flashback). It's a sequel.
In a town where grave danger lurks behind every decaying army barrack on a deserted military base, some things never change. At a time when Hollywood rolls out the 19th installment of The Avengersand Batman vs. Superman in the same week, sequels are narrative gold.
At a time and place like this, why would things be different at the Weekly? Turns out they're not: For Best of Monterey County® back in 1998, we rolled out the original Captain Best Of, starring Charles Stanco. Eighteen years later we salute him as an original and still the best.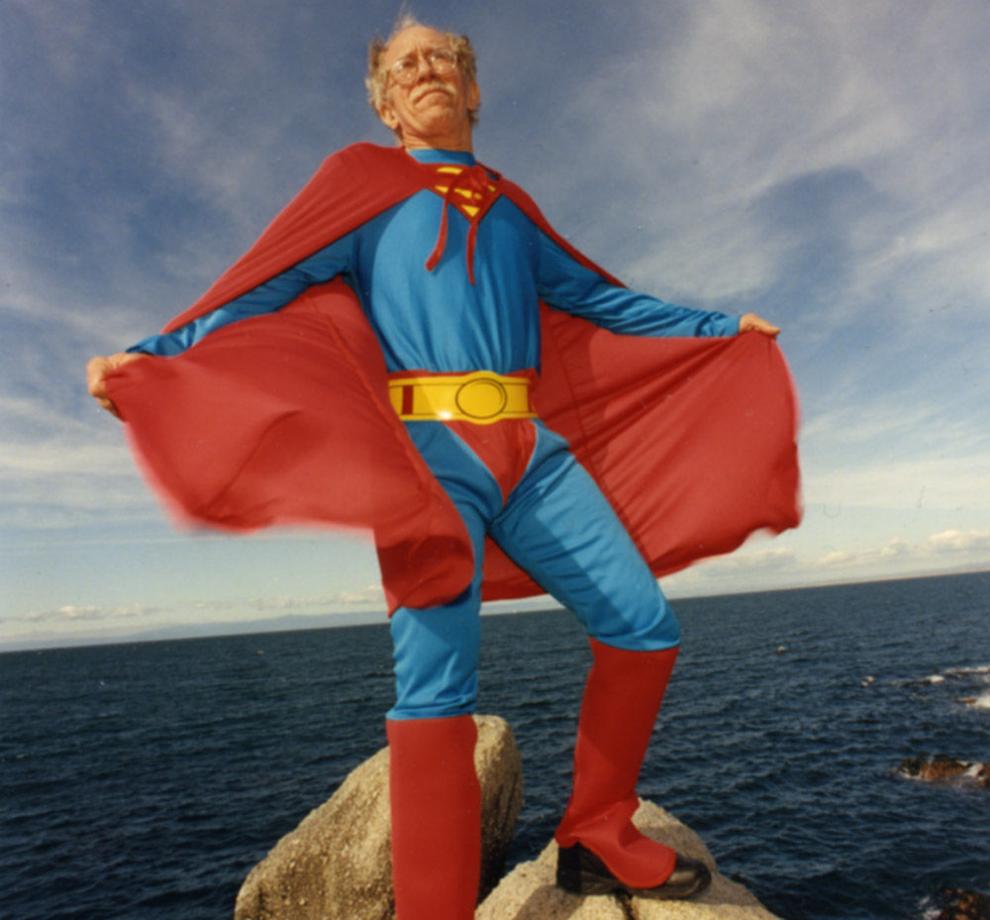 ---
Fill in the Blank
The ever-evolving voting system depends in part on write-in nominations. Here appear some favorites that didn't make the cut:
Best Cash Crop: Tourists
Best Professor: The One on Gilligan's Island
Best Place to See and Be Seen: The Optometrist
Best Place to Eavesdrop: Any Hearing Aid Store – people have to speak up there
Best Event / Festival: Netflix and Chill
Best Place for A Selfie: Girls Bathroom
Best Sports Bar: Cliff Bar
Best Tasting Room: I don't know, I've never eaten a whole room
Best Bloody Mary: Mary Queen of Scots
Best Restaurant for Gluten Free: I bet you don't vaccinate either do you?
Best Singles Bar: Please let me know
Best Clam Chowder: Go to Maine, guys!
Best Burger: That Hotel That Keeps Changing Its Name Like Prince
Best Doctor: Who
Best Dental Practice: Flossing
Best Selection of Liquor: My Liver
Best Pharmacy: [Name redacted]'s Purse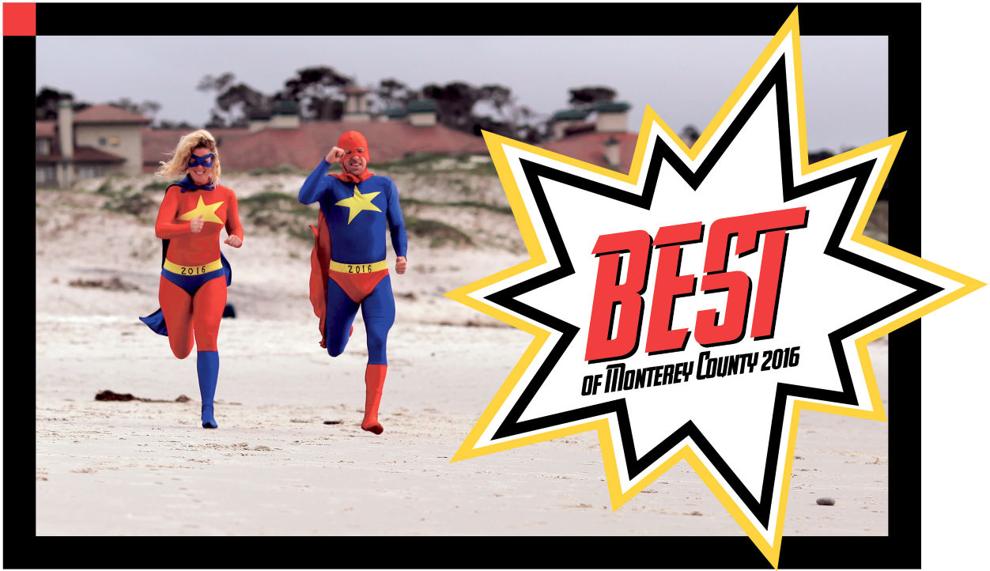 The Best of Monterey County® is written by
Kera Abraham, Marielle Argueza, Mark C. Anderson, Stephanie Bacheller, John Bays, Tabitha Brown, Ana Ceballos, Nic Coury, Andi Danes, Daniel DeCamp, Mary Duan, Qres Ephraim, Paul Fried, Shiho Fukushima, Ivan Garcia, Adam Joseph, Sarah Kenoyer, Hannah Lonergan, Karen Loutzenheiser, Linda Maceira, Nick Rahaim, Sara Rubin, Walter Ryce, David Schmalz, Gabriel Skvor, Kristin Sollecito, Victoria Stöcker, Stuart Thornton, Alexandra Videmsky and Paul Wetterau.
Photos by Nic Coury