Monterey-born young artist Grace Aniela Wodecki is having her first solo show, Traced, opening Saturday, March 11 at Sylvan Gallery in Sand City.
Talking about her artistic beginnings, Wodecki mentions her grandmother from her mother's side, watercolor painter Carol Harrison, who taught her "everything I know," Wodecki says.
In college—bachelor's of fine arts at Cal Poly, San Luis Obispo, in 2019—she was required to do a lot of work in oil but "reconnected" to watercolor and her heritage after her graduation and moving back to Monterey Peninsula. Wodecki's father is Polish; her parents both come from Monterey families and met at Bookworks in Pacific Grove, where Wodecki currently resides. 
"I'm interested in abstraction and in creating patterns," she says about 20 pieces she will have on display until Saturday, April 8. All pieces are for sale. Most of them are watercolor abstract paintings, some with collage elements, made on wooden panels. Many pieces are mounted on an inch-thick piece of wood and Wodecki says woodworking (cutting wood, sawing and sanding) take quite a lot of her time. "A lot of trips to Home Depot," she says.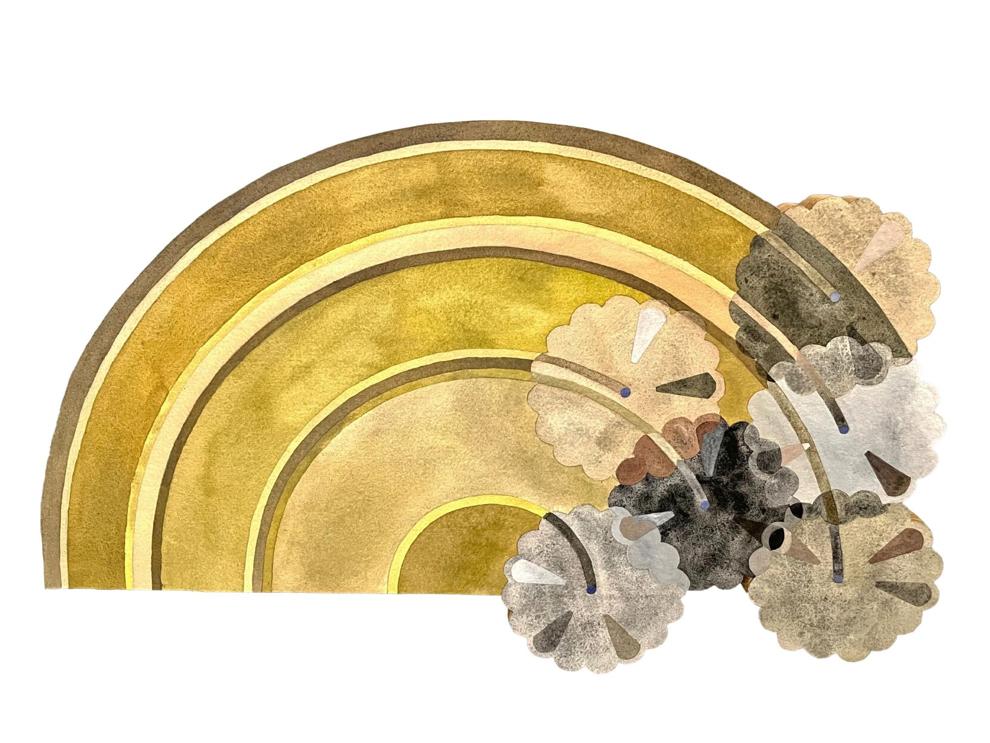 Most of her pieces come from the last couple of years, but on Wodecki's website one can see some of her work done back in college, such as "Hands," an intriguing jewelry-like sculpture based on the mold of her own hands.
"Hands can act as jewelry," she says of the piece. "It's a physical touch, on your neck or on your wrist."
Another piece is "Tweet" and its younger sibling, "Tweet 2," both visual reactions to tweets of former President Donald Trump—her capstone project at Cal Poly.  
Like all of Wodecki's work, it's all about elegance and formality. The original language that she found so offensive [pussy, White House] is "no longer visible," the letters are outlined and moved. Instead the 40-inch-tall piece feels "empowering," the former message "no longer viable," Wodecki says.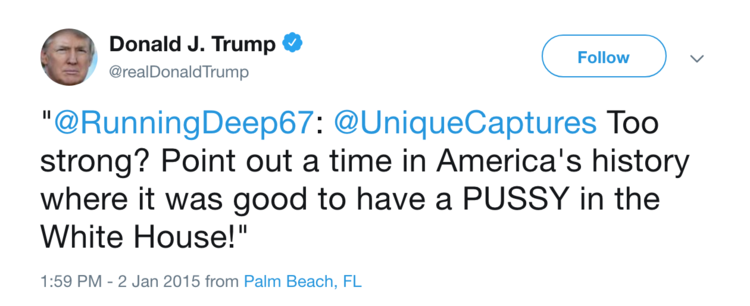 "There's a theme of tracing objects around me," she says about her pieces. "I take an object, outline it, and deconstruct its form. I like combining objects, making new energy."
In an artist statement, Wodecki wrote the watercolors helped her to cope with the isolation and grief of Covid. "So much of the world and my immediate life seemed beyond my control and I discovered the comfort in meditatively tracing objects I found within my domestic bubble," she wrote. "Choosing items that lie on a spectrum of functional and sentimental value, their identity is deconstructed to a simple stencil. I collected paper clips, heirloom rings, a phone charger, a lampshade, my grandfather's playing cards, shapes from online tweets as subjects. In creating this body of work, I found a restored sense of belonging and connection."
In addition to her artwork, Wodecki is a graphic designer and wine label illustrator. 
A reception happens at 2-6pm Saturday, March 11 at Sylvan Gallery in Sand City. On display until April 8. graceanielawodecki.com.