Urban Arts Collaborative at Salinas is now showing "Soul Food," a solo exhibit of artwork by Salinas cook-turned-artist Alejandro Pio. 
Pio invites the viewer to "visualize chaos, a shitty feeling, a series of events that place us in discomfort," then "taking a step back and learning about the beauty that follows," he wrote in his artist's statement.
Born in Mexico, Pio moved to Salinas at the age of 3, with his mother and sister. Growing up, he experienced financial hardships and moved a lot, getting to know all the nooks and crannies of Salinas. At school, he pursued art and photography next to culinary courses. Pio says he made his way up in some of the area's best kitchens, but after two years as a chef, he decided it's time to pursue his other passion, art.
Although his work is considered abstract by most, Pio doesn't consider it as such. In fact, he really finds no category for himself. "We are all our own separate universes and this is just a glimpse at mine," he wrote. "Characters and symbols that look like pieces of the past are present to tap into the primal side of the viewers."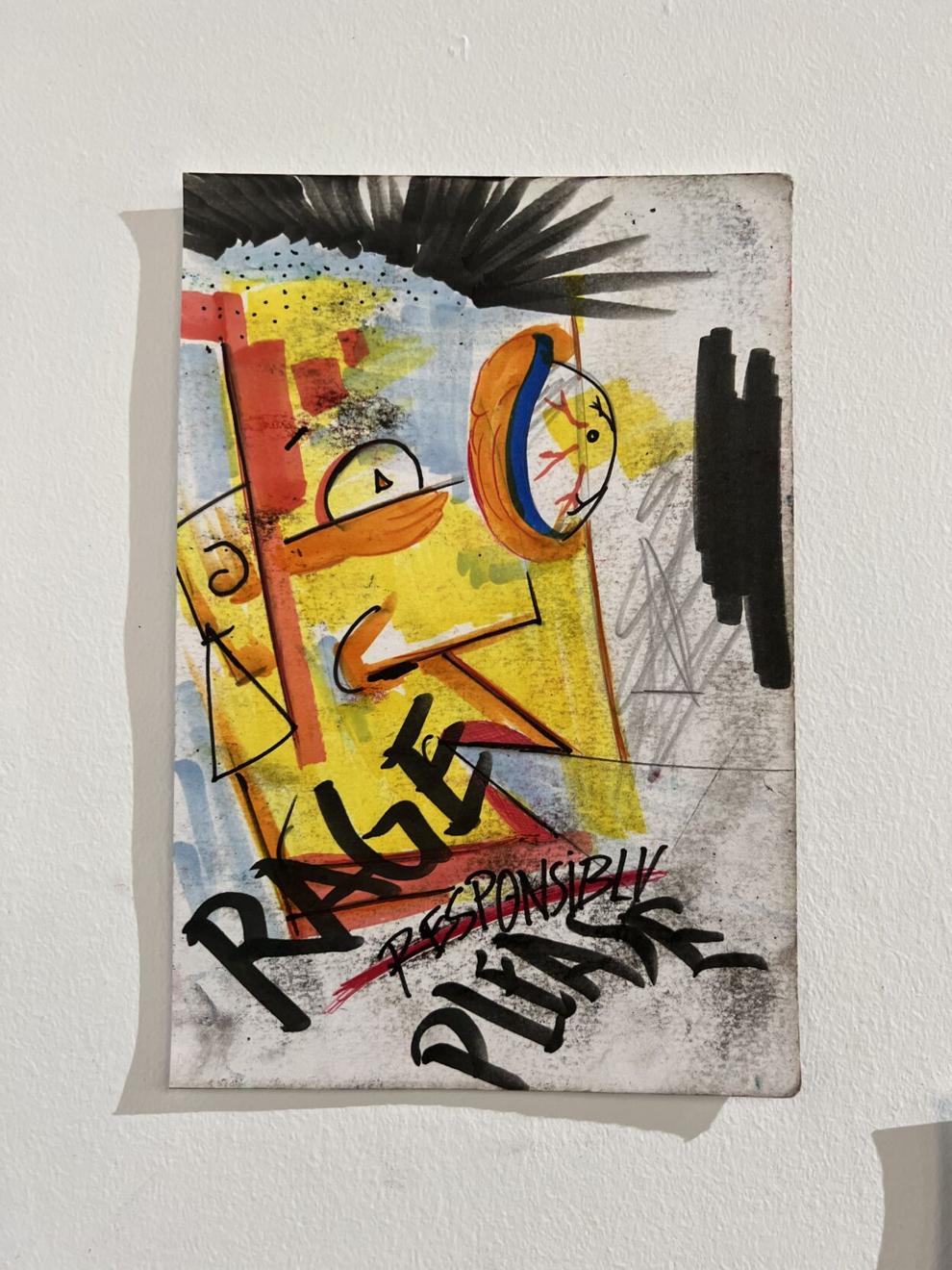 While most of his pieces are created with pastels, there is work that also consists of other mediums, such as oil and acrylic paints, water colors, scrap wood and other recycled items. The artwork was created during 2021 and early 2022.
"It's the style I was born to paint," Pio wrote about his own version of expressionism that often combines culinary themes, cartoon and comic book techniques with written slogans. ("Rage responsibly please.") Titles are intriguing too: "No Shoes in the House" and "Idiot Sandwich." Colors are vivid and Pio's lines are bold.
The exhibit can be seen for at least a month at Urban Arts Collaborative. The reception took place March 4 with sound by another local artist, The Essence.
Throughout March, Urban Arts Collaborative, 21 Soledad St., Suite C, Salinas. Urbanartsco.org. Alejandro Pio on Instagram: @chefaleks_