It will be another month before Sirena, the Pirate of the Rosy Red Castle will open in Carmel, a fruit of collaborative work between young local musicians, singers and actors. This "pirate adventure musical," by Big Sur composer Sekoya Sleeth and Big Sur Fiddle Camp can be seen from June 28-July 2, with only five performances planned. 
The rehearsals are already taking place at Carmel Presbyterian Church where, last weekend, Sleeth played main motifs and themes, working with the musicians while actors were trying on their wonderful costumes.
"It doesn't fit categories," says Sleeth, who always wanted to write an opera, inspired by Mozart and Verdi. He joined Big Sur Fiddle Camp, a music immersion nonprofit led by Lygia Chappellet, with his violin, but soon found himself playing his main and favorite instrument: piano. "It was a very collaborative process," he says, describing three Covid years of working on Sirena. "We had fun improvising together. We made up some tunes and decided it sounded like pirates."
"It's the first time we are doing something like that," says Chappellet, who helped Sleeth to develop the libretto. "It is an opportunity for us to put the music out there. We didn't want to just play songs." Hence—a musical theater production.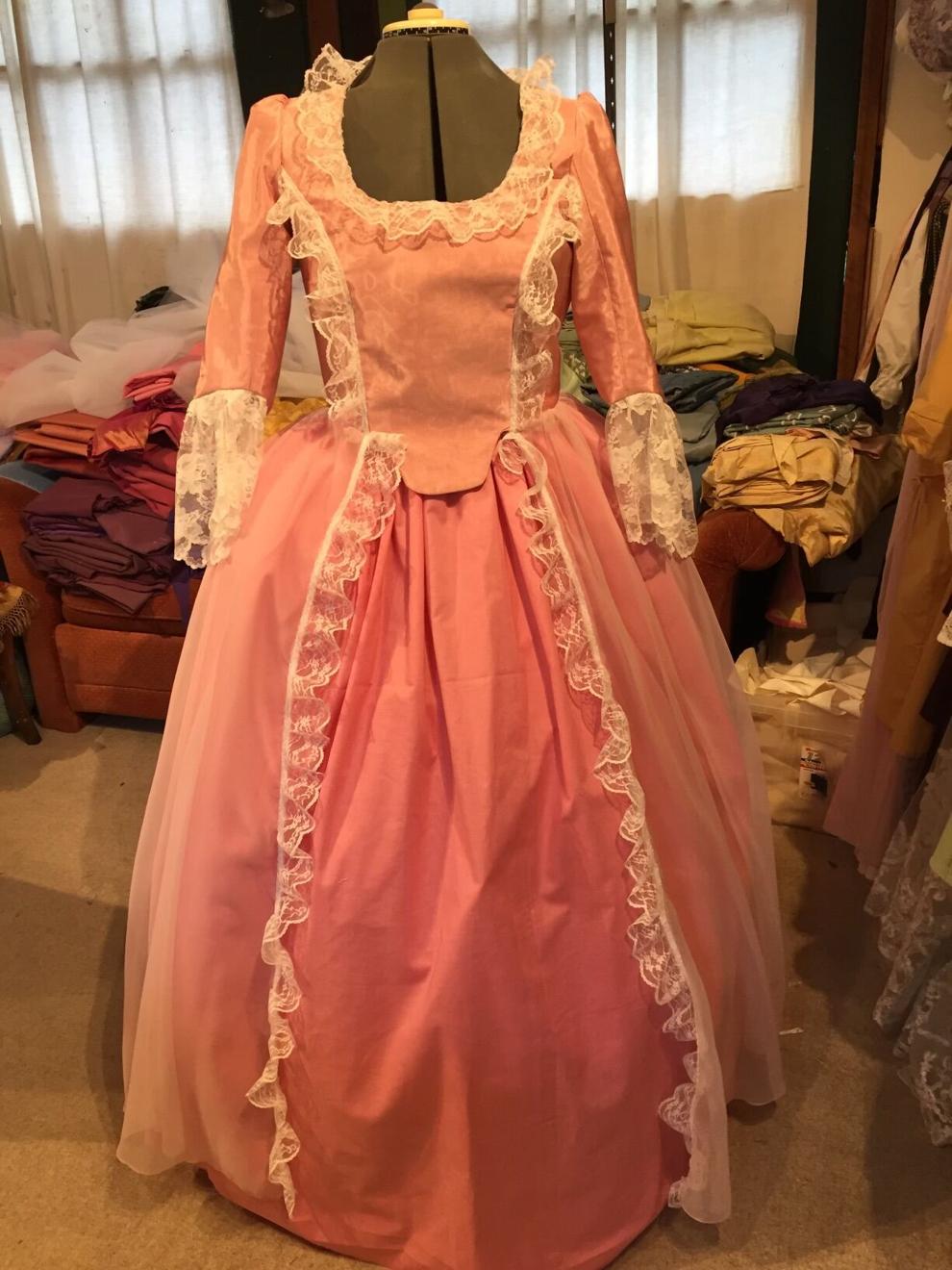 Sirena is a musical fairytale that takes place in a kingdom by-the-sea. In the quiet hamlet of Garnet, at the end of the 1700s, the king and queen are preparing to marry off their only daughter to the neighboring prince. When Princess Ophelia escapes for a romantic evening with her secret love, she unwittingly puts her handmaiden and best friend, Sirena, in mortal danger.
"It's a bildungsroman," Sleeth says, like Jane Eyre, even if musically Sirena is rooted in the Italian tradition of opera buffa. "Princess and Sirena have to learn about friendship."
In a get-rich-quick scheme, Sirena gets captured by the pirates, who believe her to be the princess. Ambition, greed, love and grace are sung, waltzed, and acted by our characters until the tangle of identities and emotions are revealed as two unexpected guests show up.
Music is the big drive of the story and the musicians, one-third of the whole crew, are being dressed up as nobles and pirates and featured in the story, which includes an important ballroom scene. 
And there are more pirates—and other roles—still available. "Not only pirates," Chappellet says. "Noblemen too. And the stage crew."
As a Big Sur Fiddle Camp project and extension, Sirena could still use some financial support as well. ("We have $20,000 to go," Chappellet says of the fundraising goal she set in April.)
Key people involved in the project so far include: Naima Nascimento, Tyler Weed, Evan Weed, Momo Wang, MK Griffeth, Lili Menkel, Miles Zaud, Logan Zaud as well as professional fiddler John Weed. 
Community service credits for participation are available for high schoolers. 
Performances run 7pm June 28-July 1 and 2pm July 2. Center for Performing Arts at Carmel High School. bigsurfiddlecamp.org.