A pair of murder suspects who escaped from Monterey County Jail early Sunday morning in a move reminiscent of the film Shawshank Redemption were recaptured early Wednesday morning, Nov. 6, as they tried to re-enter the country from Mexico.
Santos Samuel Fonseca, 21, and 20-year-old Jonathan Salazar are members of rival gangs—Salazar a Sureño and Fonseca a Norteño—who apparently put their rivalry aside when they found a blind spot not covered by cameras in a jail bathroom and forced their way through a ceiling panel, Sheetrock and wire mesh to make their way to the roof and out of the jail. They dropped their jail coveralls on the grounds and made their way to freedom, although it's unclear if they had help on the outside once they escaped.
At a press conference Wednesday morning, Sheriff's Capt. John Thornburg says the two were spotted around midnight, after an intense search that involved the FBI, the U.S. Marshal Service and Border Patrol, as well as numerous other law enforcement agencies in the state, as they tried to come back into California from Tijuana.
They were arrested by Border Patrol agents and were brought back by sheriff's detectives to the Monterey County Jail at about 12:30pm.
They will be charged with escape and not be housed together again, Thornburg says.
Now officials are left trying to figure out how the escape plot came together, and how to keep escapes from happening in the future. Salazar's and Fonseca's absence was discovered about 8:15 Sunday morning, Nov. 3—a 22-inch by 8-inch hole had been made in the ceiling of a jail bathroom and their jail jumpsuits found outside.
For about four hours Tuesday night, law enforcement surrounded the Motel 6 in Marina after a credible tip came in that Salazar, who notably has a "P" tattooed on his face, had been spotted there. Guests were evacuated as sheriff's deputies using a loudspeaker called for Salazar to surrender. Once they entered the room, though, they found nobody inside.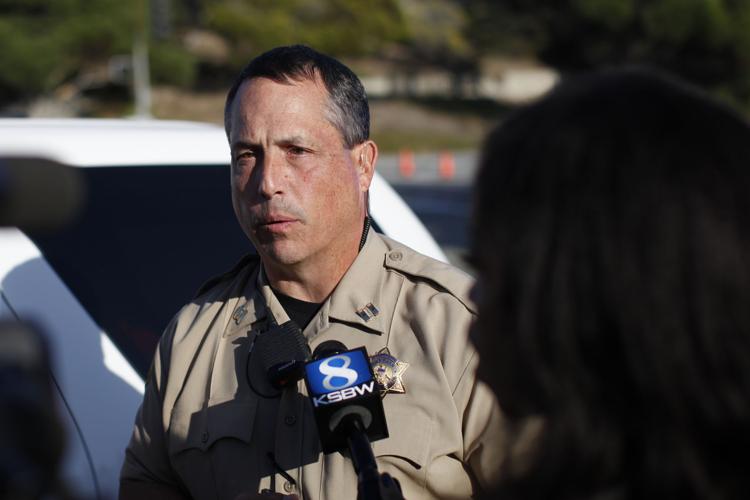 Also a mystery: why they stayed together after their escape. Both men were born in Salinas, but it's not clear they had a friendship or relationship that proceeded them being jailed together. 
"There's no history that I'm aware of," Thornburg says. 
Salazar and Fonseca are accused in separate cases of murder. Salazar is charged in an Oct. 12, 2017 murder of Jaime Martinez Jr. and the attempted murder of Martinez's girlfriend. Special charges allege he committed the crime for the benefit of the Sureño gang. He also was charged in January 2018 with two counts each of felony auto theft and receiving stolen property, and misdemeanor drug possession—he pleaded guilty in that case in exchange for felony probation, and was arrested again on July 10, 2018, for violation of his supervised release when he was found to be a passenger in a stolen vehicle.
Salazar also has a juvenile record in Monterey County Superior Court; those cases are sealed. 
Fonseca is accused of committing the gang-ordered killing of Ernesto Garcia Cruz, who was lured to El Dorado park by a former love interest-turned-Fonseca's girlfriend. That woman, 19-year-old Alexandra Romayor, pleaded no contest and was sentenced last June to 15-years-to-life in prison for her role in the crime. She also pleaded no contest to being an accessory in the killing of Lorenzo Gomez Acosta, who Fonseca allegedly killed on June 2, 2018.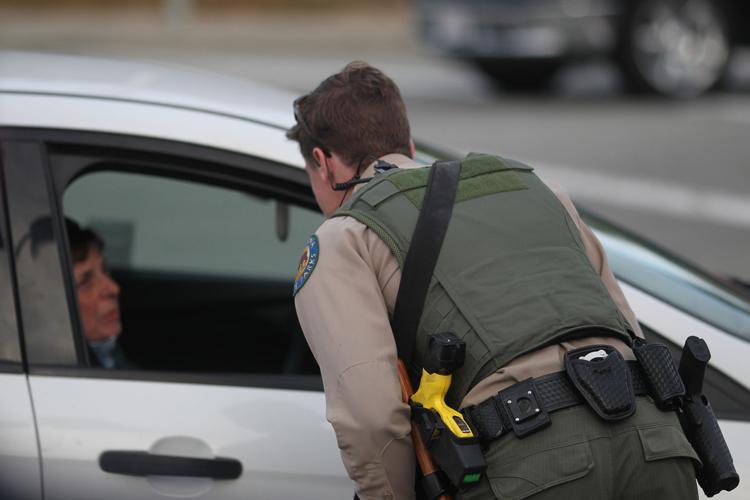 During a press conference on Nov. 4, the day after the escape, Thornburg detailed how the two apparently escaped, and reiterated the men should be considered armed and dangerous.
As he described the elaborate means Fonseca and Salazar used to escape, Thornburg said it was unclear how long it took the two to make the hole in the ceiling. "Nobody noticed this at all when this was happening."
He described the housing unit the men were in as a mixed unit where gang dropouts or gang members who were in trouble with their own gangs are housed.