The pop of a Champagne cork. The sizzle of a hot grill. The hiss of smoldering embers. The clink of wine glasses. This weekend, picturesque Pebble Beach was the stage for a symphony of flavors during the twelfth annual Pebble Beach Food & Wine festival. The four-day celebration saw celebrity chefs, world-class wineries and global gastronomes come to town.
This year's event welcomed a pair of legends of food and wine: Jeremiah Tower (the "father" of California cuisine) and Francis Mallmann (the chef largely credited with the surging popularity of wood-fire and hearth cooking). Chef alumni from Bravo's Top Chef also featured heavily on the roster of talent with appearances by Richard Blais, Tanya Holland, Melissa King, Antonia Lofaso, Brian Malarkey, Sheldon Simeon and John Tesar. And local chefs took the stage to show off the incredible tastes and talent here on the Central Coast.
The festival kicked off on Thursday evening with the Opening Night Reception at Spanish Bay. A legion of 23 chefs served up bites for eager epicures. Some bites celebrated global flavors—Filipino pork sisig from Barb Batiste (B Sweet and Big Boi restaurants in Los Angeles), brown rice congee from Billy Ngo (Fish Face Poke Bar and Kru restaurant in Sacramento) and sweet corn buñuelo with uni from Javier Plascencia (Misión 19, Tijuana). Others showcased American flavors from coast to coast, like a Maine crab cake from Clark Frasier and Mark Gaier (MC Perkins Cove, Maine), yellowfin tuna tartare with tonnato sauce from Alvin Cailan (The Usual, New York) and smoked sturgeon mousse cannoli with caviar from Peter Armellino (The Plumed Horse, Saratoga).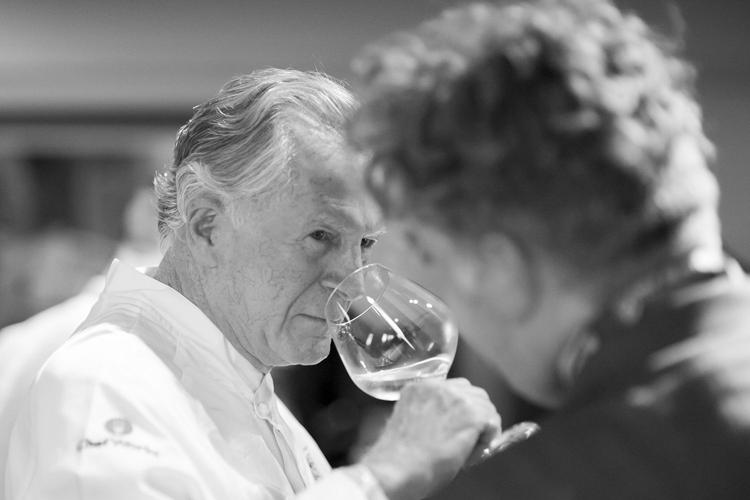 Local chefs also took part in the fun. Their flavors ran the gamut of gastonomy: a seared dayboat scallop with truffles and caviar from Matt Bolton (the C restaurant + bar), an oyster shell loaded with a chawanmushi-inspired custard topped with dry-aged tuna from Todd Fisher (Folktale Winery, Seventh & Dolores Steakhouse and The Poke Lab), chilled soba noodle salad with octopus from Paul Corsentino (Salt Wood Kitchen and Oysterette), a luxurious take on surf and turf with tuna belly and black truffle Cal Stamenov (Bernardus Lodge) and more.
The party was also the stage for the USA Qualifying Event for Barilla's eighth annual Pasta World Championship. Chefs competed for people's pick for best plate of pasta with a live cooking competition.
Celebrity chefs continued to showcase their skill with cooking demos throughout the weekend. Masaharu Morimoto expertly demonstrated how to break down a tuna while Michelle Bernstein cooked up coastal Caribbean cuisine.
Friday saw Pebble Beach hosting luxurious lunches, like a celebration of Italian cuisine at Pèppoli, a look at the future of Hawaiian cuisine at Roy's and a lunch proving the future is female with the "wonder women of the kitchen" at Casa Palmero.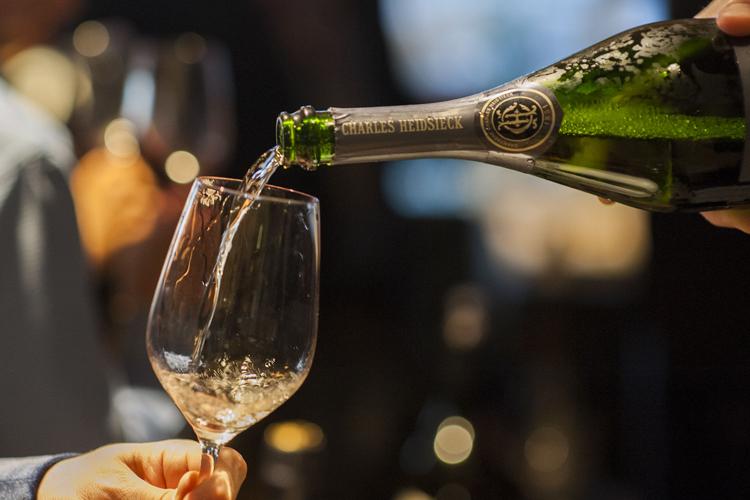 Wine seminars explored the rich history of Ridge Monte Bello wines, introduced buzzworthy British bubbles, showcased the versatility of Riesling and celebrated San Francisco Chronicle Winemakers of the Year—including Monterey County's own Ian Brand who won the prized title last year.
Spirits also featured heavily, including a whiskey tasting guided by spirits expert Daniel Dunn and a cocktail demonstration from the mixologists at The Aviary in Chicago and New York.
And of course the weekend's signature Lexus Grand Tastings were the hot ticket this weekend and boasted a lineup of more than 75 chefs and 300 wines.
Global flavors were the standout: smoked short rib tacos from Patricio Wise (Nixtaco Mexican Kitchen, Sacramento), poi mochi with chicken liver from Sheldon Simeon (Tin Roof and Lineage, Maui), duck haleem stew from Sujan Sarkar (Rooh, San Francisco), halibut konbujime from Kyle Itani (Hopscotch Restaurant & Bar, Oakland) and bay scallop ceviche from Kelly McCown (The Kitchen Restaurant, Sacramento). And flavor fusions proved popular too, like kimchi fried rice balls by brothers Ted and Yong Kim from Seoul Sausage (Los Angeles) and California soul green gumbo with andouille gougeres by Tanya Holland (Brown Sugar Kitchen).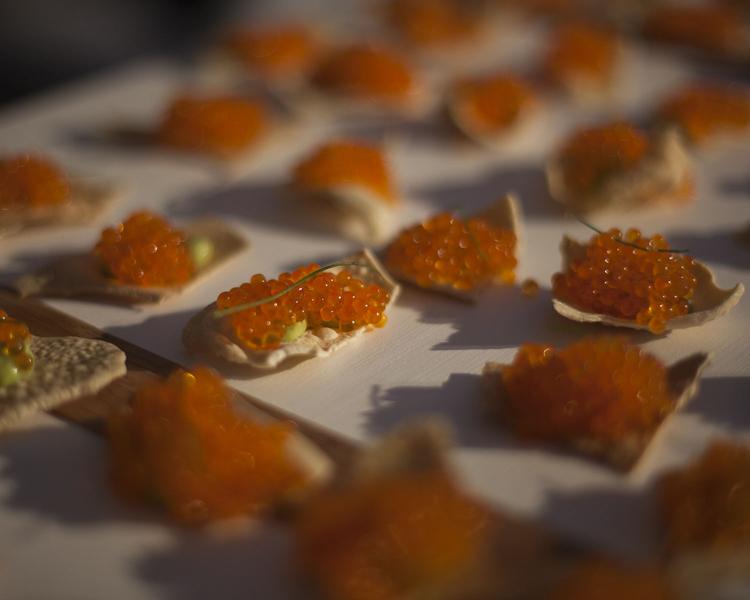 Local chefs put on a strong showing too. Some celebrated childhood flavors, like Filipino uni palabok with rice noodles, uni butter, crispy pork belly, spicy garlic shrimp, duck eggs, chicharron, smoked mackerel, fried garlic, calamansi and scallions from Anna Marie Bayonito (Sticks) and pineapple upside-down cake with lemongrass-fish sauce caramel and macadamia nut polvoron by Michelle Lee (the C restaurant + bar). Others gave elevated execution to simple comforts, like "Peas & Carrots" with fatty rice and kimchi butter from Danny Leach (Folktale Winery) and salmon tataki tostada from Alexander Ramirez (Stillwater Bar & Grill, Pebble Beach).
As the weekend came to a close, already foodies began toasting to next year's festivities.