Quail Lodge and Waypoint Bar + Kitchen welcomes Brian Parks as executive chef. A graduate from both the California School of Culinary Arts and the College of the Canyons, Parks has degrees in culinary arts, business science and social science. He's brought his experience in both cooking and the hospitality industry to several properties throughout the state, including the Canary Hotel and Coast Restaurant in Santa Barbara, the Hotel Casa del Mar and Viceroy Hotel in Santa Monica, Ojai Valley Inn and Spa in Ojai, Blue Mango Restaurant Group in San Luis Obispo, King's Seafood Company in both Calabasas and Los Angeles, and Georgia's Smokehouse catering company in Santa Barbara. Parks is diving right in with this month's Dinner at Waypoint. The monthly dinner series returns on Saturday, Aug. 31, with a three-course prix fixe menu and complimentary corkage. 6-9pm, $55 reservations required, call 620-8910 to snag your seat.
Sad to hear about the passing of Jean Hubert, chef-owner of the shuttered Le St. Tropez restaurant in Carmel. Hubert passed away July 27 at the age of 57. He and his wife, Mary, ran Le St. Tropez for six years in downtown Carmel, where the gregarious chef Jean was a frequent fixture of the dining room until it closed in 2016. A memorial mass will be held Tuesday, Sept. 25, at 10am at the Carmel Mission Basilica with reception to follow. The family requests church attire (dress or skirt for women and slacks and jacket for men).
Nancy Dean's Kitchen has rolled out new family take-out specials. Tuesdays feature fried chicken, mashed potatoes and roasted vegetables. On Wednesdays, it's meatloaf with mashed potatoes and roasted veggies. Thursdays bring burgers with all the fixin's plus tater tots. The meals feed five people for $55 and are available for take-out or delivery only from 5-9pm Tuesday-Thursday (not available for dine-in).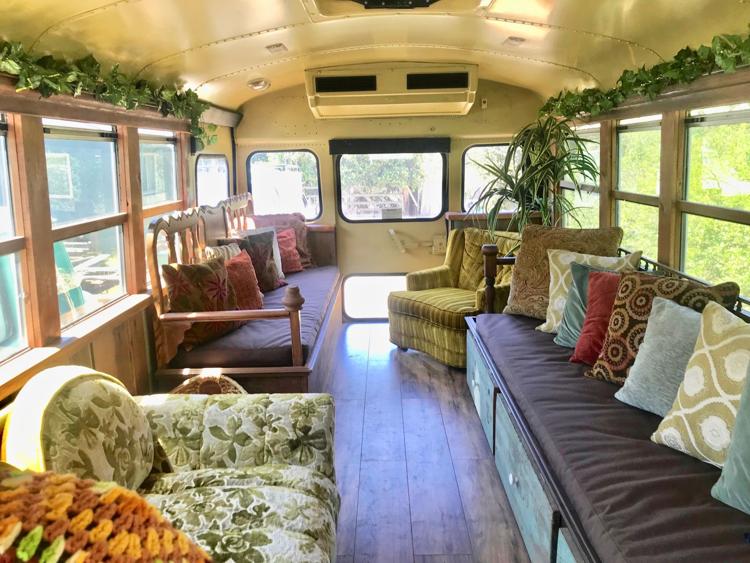 A new and far out wine tour bus operated by Amanda Johnson sounds unique. Groovy Grape Escape runs a bus outfitted with couches and comfy chairs. 264-7707 or groovygrapeescape.com for info.
Executive Chef Eduardo Coronel of Rio Grill in Carmel is a treasure. Make that official—he took first place honors in the American Treasure recipe competition hosted by Chef's Warehouse. The contest required chefs to use a native fish and ingredients native to the North American continent, challenging them to come up with original recipes. The one that wowed judges was Coronel's horseradish-crusted red trout, and it involved roasted poblano pesto, a sweet potato hash and something truly local: Baker's Bacon from Montrio Bistro executive chef Tony Baker.
Late summer brings a wealth of fruits and veggies to the farmers market. Savor the summer harvest with new seasonal additions at Montrio Bistro from Chef de Cuisine Justin Robarge. Robarge has debuted three new summer appetizers including the berry "Bacon on Bacon" (a duo of Baker's Bacon with California GiantBerry Farms Watsonville blackberries and pig "snow" made from pork rinds, $8), local figs (with pepper gastrique and crispy grains, $8) and heirloom tomato salad (with housemade ricotta, roasted fennel, preserved lemon, mint, red onions and saba, $15).
Alvarado Street Brewery & Grill serves up summertime nostalgia with slushies. The Monterey location is mixing up small batches of grown-up iced slushies featuring rotating kettle sour beers.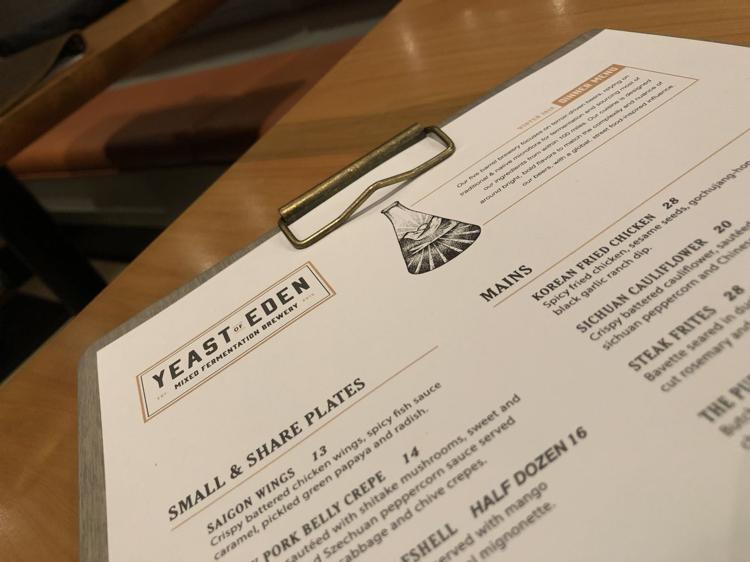 And mark your calendars for some bargains over at the brewery's sister spot Yeast of Eden. On Mondays, it's Locals' Night with $8 draft cocktails, $4 Alvarado Street Brewery and Yeast of Eden beers, $7 draft wine and happy hour food specials all night long. Tuesdays see $2 street tacos and $5 margaritas for Taco Tuesdays from 6-9pm.
Don't miss new cocktails on the menu at Carmel's Cantinetta Luca from bartender Daniel Watson. Try the tiki-inspired Zombi di Luca, the Tequila Baccatini with cherry-infused tequila and a housemade berry shrub, the Zenzero Rye that riffs on the mule with rhubarb-ginger beer and the luxurious Carbonadi Martini with shaved summer truffle and a caviar-stuffed olive ice cube. And of course classic Italian aperitivo cocktails like the effervescent Aperol spritz and the bitter Negroni are available too.
Barmel and KRML Radio host their monthly Celebrity Guest Bartender night on Thursday, August 29. Elsa Rivera from the Big Sur Fashion Show is the special guest behind the bar from 6-10pm. 50 percent of proceeds during the evening will go to the Big Sur Fashion Show.
Celebrate up-and-coming local winemakers at two events at The Annex this week. On Thursday, Aug. 29, the shop has a Traveling Winemaker flight night with Kobza Wines. Owner/Winemaker Ryan Kobza will share current releases from Wirz Vineyard in San Benito County's Cienega Valley. The tasting lineup includes 2016 Mourtaou Rosé, 2016 Riesling, 2017 Mourtaou Red and 2017 Red Field Blend (4-7pm, $20, retail bottles available at 10 percent discount or 15 percent for wine club members). And on Friday, Aug. 30, The Annex teams with Lepe Cellars for the next Brown Bag Lunch Series. Meet winemaker Miguel Lepe, try Lepe's current releases and enjoy lunch from Ashleigh Elizabeth Fine Foods (11:30am-2pm, $65, tickets available at annexcarmel.com).
Opa! The Monterey Bay Greek Festival lands Aug. 31-Sept. 2 at Monterey's Custom House Plaza. Sponsored by the St. John the Baptist Greek Orthodox Church of Monterey County, the annual festival features traditional Greek foods, plus live music, dance and Greek arts and crafts. Free admission, visit montereybaygreekfestival.com for more information.
Aubergine's Redefining Flavor dinner series returns on Wednesday, Sept. 4, with an end-of-summer supper celebrating heirloom tomatoes. The "noble nightshade" takes center stage for a four-course menu by Executive Chef/Director Justin Cogley and Pastry Chef Yulanda Santos. 6-9pm, $125, includes wine pairings, reservations recommended, 624-8578.