The Annex is now open in the Carmel Crossroads shopping center. The hip new wine spot comes from Ashleigh Hutchison,owner of Industry Outlaw wine broker and distributor. The concept is part wine bar, part social club. Look for an extensive list of reasonably priced wines by the glass and bottle to enjoy at the bar—alongside snack boxes by A Taste of Elegance catering—or try a flight offering tastes of the month's wine club selections. Selections are curated by Hutchison and Sommelier and General Manager Brian Beeler from Industry Outlaw's portfolio, with a focus on small boutique producers you're unlikely to find elsewhere in town. The Annex also offers concierge services, including butler service, personal shopping, private events and more. 237 Crossroads Boulevard, Carmel. 250-7471, annexcarmel.com. Open 11am-7pm daily.
Word of the upcoming opening of Pacific Bowls and Rolls had local foodies mourning the closure of The Poke Lab. But don't shed tears just yet—the team plans to keep The Poke Lab alive as a virtual restaurant. Once Pacific Bowls and Rolls gets settled in, while there won't be a physical storefront for The Poke Lab, favorite poke picks will be available for delivery via Uber Eats and Grubhub.
The Folktale family is growing: Late this summer, the team will open Rise + Roam in Carmel. The bakery and pizzeria will take over the space previously home to 400 Degrees and the Mirabel hospitality offices at the corner of Mission and Seventh. They've snagged some serious talent for the project: Aaron Rayor, previously executive chef at Cantinetta Luca. Expect family-friendly Roman-style pizza and salads in the pizzeria and breads and laminated-dough pastries in the adjoining bakery.
Big Sur's Post Ranch Inn has landed a new executive chef for its Sierra Mar restaurant: Jonathan Black. Black comes from San Francisco's Atelier Crenn—the flagship for celebrated chef Dominique Crenn's restaurant group. Black had been executive chef there since 2017, and before that worked for noted Michelin-starred spots like Pineapple and Pearls (Washington DC) and Quince (San Francisco). Black is the second celebrated SF chef drawn to Big Sur in recent months: Bar Tartine alum Nick Balla is now helming the kitchen at Coast Big Sur.
Sad news out of Carmel Valley this week: Doris Day—actress, singer, animal advocate and co-owner of Carmel's Cypress Inn—passed away on Monday, May 13 at the age of 97. Her deep love of animals put Cypress Inn and the city of Carmel on the map as a pet-friendly destination.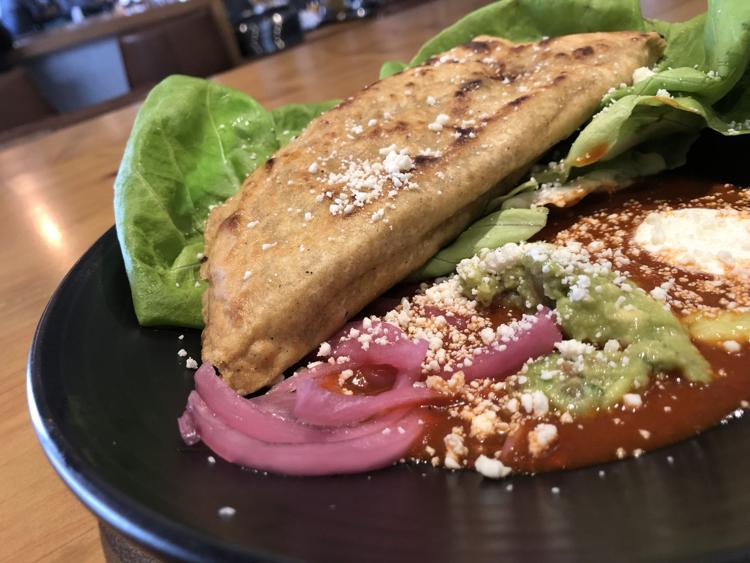 Carmel restaurant and brewery Yeast of Eden has added new dishes for spring. Previously daily specials, these fan favorites have landed permanent spots on the menu now: slow-cooked octopus cocktail, carnitas pork empanada and classic cod fish and chips.
Reminder: Wild Fish does lunch 11:30am-2:30pm Friday-Tuesday. Look for select dishes from chef Joshua Plesh's dinner menu, plus special lunchtime additions. The must-order: a fried fish sandwich with local rockcod, Calabrian chile aioli and slaw on a buttery brioche bun. Other lunch options include fish and chips, ahi tuna tostada, oysters, salads, soups and grain bowls.
New cocktails from Josh Perry and team have hit the bar menu at Cultura Comida y Bebida in Carmel. Spring additions include the Cenote (mezcal, tequila blanco, blue curaçao, lemon and egg white), Hey Baby, Qué Pasó? (hibiscus-infused mezcal, pomegranate, bitter orange, lime, Angostura bitters), Cardi B's Knees (gin, lemon, honey-cardamom) and Palom-ish (mezcal, lime, grapefruit soda and Hellfire cinnamon whiskey liqueur). There are also a pair of non-alcoholic mocktails: Desempate (coconut water, cherry syrup, orgeat, lime, mint and seltzer) and Tio Rey (cold-brew coffee, ginger beer, lime and maple sugar). Cocktails are $13 and mocktails are $10.
PS. Josh Perry and Kelly Kuhn have a Nick & Nora Cocktails Drink & Donate pop-up on Thursday, May 16, at the Carmel Mission Inn in partnership with the Leukemia & Lymphoma Society's Silicon Valley/Monterey Bay chapter's Man and Woman of the Year campaign. The duo will serve up three cocktails for the evening. Also look for nonalcoholic options and small bites from chefs Aaron Rayor (Rise + Roam), Tony Travanty (1440 Multiversity in Santa Cruz) and new taqueria Cult Taco. 5-8pm, $45, advance tickets available at drinkanddonateforlls.splashthat.com.
The next Forks. Corks. Action! winemaker dinner at California Market at Pacific's Edge at the Hyatt Carmel Highlands is on Thursday, May 16, and features Joyce Vineyards. Meet Winemaker Russell Joyce and enjoy a four-course dinner from Executive Chef Chris Vacca. 6pm, $130 (inclusive), reservations required.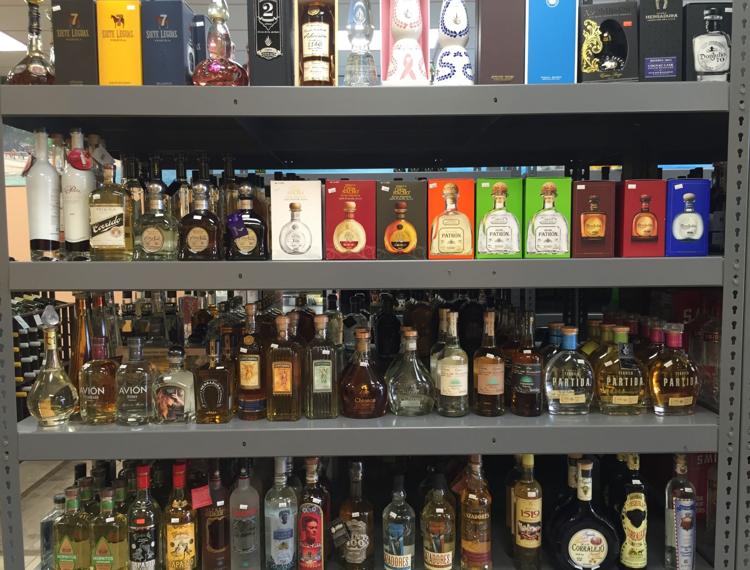 Attention agave enthusiasts: The Monterey Bay Tequila and Mezcal Tastings' monthly tequila tasting is coming up on Friday, May 17, at Lopez Restaurante y Cantina. Try tastes of high-quality tequilas and mezcals from prized producers. 6-8pm, $10, 21 and up only.
Stationæry's monthly dinner series goes to Germany on Friday, May 17. Chef Amalia Scatena has crafted a menu of German favorites, served family-style: bratwurst, potato salad, asparagus, radish salad, crispy pork, Sunday dinner roast and Meyer lemon olive oil cake. Local sommelier and German wine enthusiast Christian Adams has helped put together a list of German wines for the evening. 7pm, $65, $45 wine pairing, reservations required, tickets available at thestationaery.com or in person at the restaurant.
Don't forget, chef Klaus Georis pops up in the Stationæry space for The Residency on Thursday-Saturday nights from 6-10pm. This week, he'll skip Friday night, but his tasting menu will be available on Thursday and Saturday nights as usual.)
Stationæry also has some solid new additions to the daytime menu. On the food front, there's a sausage and egg banh mi sandwich and an eggs Benedict-inspired asparagus and prosciutto. Stationæry's baristas have also unveiled a new seasonal coffee drink: a rose geranium latte.
The Meatery's popular ramen pop-up dinner returns on Friday, May 17. The menu features three ramen options: pork belly tonkotsu, spicy pork miso and vegetarian miso (all $15). Also look for a pair of appetizers—pork gyoza ($8) and tuna sashimi ($12)—and beer and wine for sale. After overwhelming turnout last time, Ramen 2.0 is by reservation with seatings at 5, 6, 7, 8 and 9pm. Reservations require $20 deposit and are available at themeatery.us. Take-out orders will be available in-store (depending on availability), but no phone orders.
The 13th annual Santa Lucia Highlands Wine Artisans Sun, Wind & Wine Gala is on Saturday, May 18, from noon-3pm at Mer Soleil Winery. More than 40 wineries will be pouring sips of Chardonnay, Pinot Noir, Syrah and other wines grown in the Santa Lucia Highlands in southern Monterey County. Meet local winemakers and try some of the award-winning wines from the Santa Lucia Highlands AVA. And enjoy small bites from local chefs, restaurants and food artisans. $120, $65 designated driver. Info and tickets at santaluciahighlands.com. 21 and over only.
The Monterey Bay Chapter of the American Culinary Federation holds its 45th annual President's Gala and Chef of the Year Dinner on Sunday, May 19, at the InterContinental The Clement Monterey hotel on Cannery Row. The night's festivities honor Chef of the Year Estevan Jimenez, executive chef for Rancho Cielo's Drummond Culinary Academy. Also honored this evening are Arroyo Seco Winegrowers (Purveyor of the Year), Carmel Pine Cone's Mary Schley (President's Award) and Judge Michael Fields (Humanitarian Award). The evening starts with an hors d'oeuvres and wine reception at 5pm, followed by a four-course dinner, with wine pairing, by the Clement's Executive Chef Matt Bolton. $145, semi-formal/black tie attire, tickets and info at montereybaychef.org. Proceeds benefit the Marc H. Vedrines scholarship fund.
Dive into dessert wines at the next wine class at Pebble Beach's Stave Wine Cellar on Wednesday, May 22. Learn how dessert wines are made and how to serve these sweet sips. 6pm, $40, reservations recommended, 644-7997, 21 up only.