Beep, beep: Car Week is here. The influx of car aficionados will keep local restaurants busy, so here are some good tips for dining out this week. Call ahead for reservations and wait times, especially if you're dining in a group of four or more. If you do manage to snag a reservation and can't make it, call to cancel. If you do want to risk a walk-in dinner date, remember the early bird (4:30-5:30) has the best chance of landing a table. Bars are for more than drinks: Many local restaurants offer their full menu at the bar, where it's first come, first served and easier for a single diner or duo to squeeze in. Monterey and Carmel will be busiest, so explore the many hidden gems in Seaside and Marina instead. In Seaside, try Mi Tierra, Taqueria Zarape and Plates Com Tam. And in Marina, best bets include El Salvadoreño Pupuseria, I'm Thai Cuisine, Nak Won Korean BBQ House and New Korea Restaurant. Or if you can beat traffic, Villa Azteca in Salinas is a treat.
Marina's Salt Wood Kitchen and Oysterette celebrates Car Week with special menu additions Wednesday, Aug. 14-Saturday, Aug. 17. Executive Chef Paul Corsentino has a special housemade truffle fettuccine with foraged mushrooms and cheese ($42) and look for special car-themed cocktails this week: Clooney's Mobile (tequila, orange, basil and lavender-vanilla syrup, $15), The Italian Job (vodka, soda, fresh lime, brown sugar syrup, basil and blueberries, $15) and the spirit-free Laguna Lemonade for designated drivers (fresh lemon, soda and seasonal berries, $8).
What better way to celebrate Car Week than with pizza on wheels? Tricycle Pizza will make an appearance at Exotics on Broadway on Saturday, Aug. 17. The popular food truck will have wood-fired pizza for sale from 3-8pm or until sold out. 
PS. Remember you can find Tricycle's truck at Post No Bills on Wednesday and Thursday evenings from 5-8pm. And Tricycle has take-and-bake pizza for pick up at the VA Monterey Clinic in Marina (201 9th Street, open to the public 7am-3pm Monday-Friday, proceeds benefit veterans' programs and initiatives) or shipping (order at tricyclepizza.com, shipping available to California, Nevada, Arizona and Oregon).
Explore summer wines at the next wine class at The Wine Experience on Cannery Row on Wednesday, Aug. 14. Sommelier Aaron Hoops will share sips of favorite wines for beach parties, picnics and barbecues. 6-8pm, $30, tickets via Eventbrite or call 324-4974.
Class is in session at Aubergine this week. On Thursday, Aug. 15, Pastry Chef Yulanda Santos dives into the world of doughnuts. Learn the difference between cake and yeast doughnuts, easy glazing techniques and filling ideas (11am-1pm, $125). And on Wednesday, Aug. 21, go on a culinary adventure to Brazil with Executive Chef/Director Justin Cogley. Explore the rich differences in regional Brazilian cuisine and learn techniques that make Brazilian cooking so unique (11:30am-1:30pm, $145). Call 624-8578 to sign up.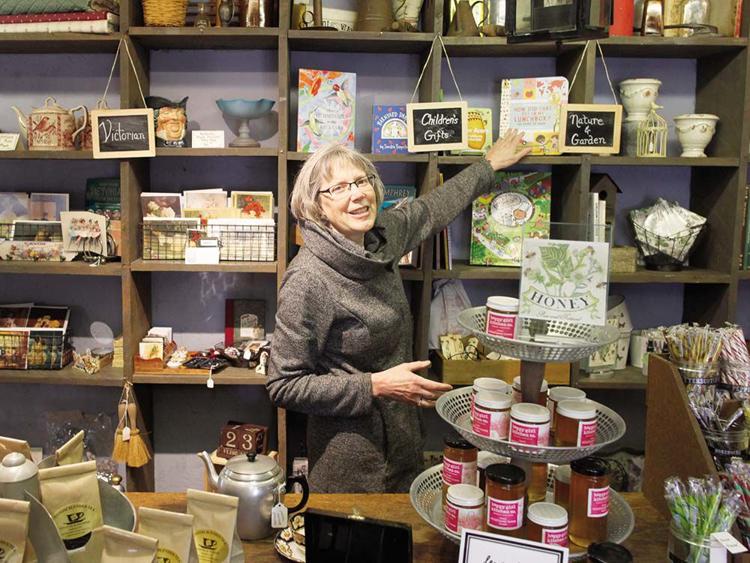 The historic Joseph Boston Store is taking donations to aid Wendy Towner and her husband, Francisco Aguilera, owners of The Honey Ladies. Towner and Aguilera were serving guests at their booth during the Gilroy Garlic Festival when shooting erupted. Both were wounded in the attack. The Joseph Boston Store in downtown Monterey stocks their honey. The store will also host honey tastings on Saturday, Aug. 17 and Friday, Aug. 23 from 11am-3pm. The store is at 210 Olivier St., Monterey. Find out more at 277-0343 or historicgardenleague.org.