Chopstix has opened its fourth location, this one in Carmel Rancho Center. The opening brings popular Vietnamese concept's signature pho, banh mi sandwiches, rice bowls and of course boba beverages to Carmel. The restaurant is offering a limited-time 15 percent discount for grand opening festivities. 26135 Carmel Rancho Boulevard, Carmel. 625-2622, chopstixboba.com. Open 11am-8pm daily. Chopstix also has locations in Seaside (1868 Fremont Boulevard), Monterey 1244 Munras Avenue) and Salinas (inside the Northridge Mall), as well as sister restaurant Plates Com Tam in the location of the chain's original location (1988 Fremont Boulevard, Seaside).
After The White Hart Tea Room shuttered last year, the historic Hart Mansion in downtown Pacific Grove has sat vacant, but that might not be the case much longer. Keep an eye out for Cream & Crumbles coming soon. The new spot teases "premium soft-serve ice cream... cupped in housemade cookies."
Bad news for fans of Tricycle Pizza: The popular pizza concept has put delivery through Grubhub, Postmates and Uber Eats on hold. Challenges with pickup delays from delivery drivers compromised pizza quality and delivery time, so owner Danica Alvarado has opted to suspend delivery until she's able to find a solution. But there's a silver lining: Tricycle's truck will now be parked outside Post No Bills on Wednesday and Thursday evenings from 5-8pm.
Alta Bakery + Cafe has a new featured beverage for July: watermelon mint matcha. The creative concoction from manager Kali Grant includes watermelon juice topped with matcha foam and studded with black sesame seeds.
Montrio Bistro has new desserts for summer inspired by the fruits Chef de Cuisine Justin Robarge finds at the weekly Old Monterey farmers market. New seasonal sweets include a classic meringue pavlova (with peach compote, strawberries, lemon pearls and malted whipped cream), cherry panna cotta (with macerated cherries and bittersweet chocolate) and apricot sorbet (with stone fruit compote). 
Carmel Bouchée has happy hour from 5-6:30pm daily with 50 percent off appetizers and 30 percent off wine (excluding vintage list).
Carmel Valley Ranch has debuted a new Sunset Dinner in the Garden series for summer. The evening starts with lawn games, live music and cocktails at 6pm, followed by a communal, family-style dinner at 6:30pm in the property's organic garden. Dinner by Executive Chef Tim Wood features Caesar salad, heirloom tomatoes and burrata, Santa Maria-style grilled tri-tip, roasted chicken breast, charred sweet corn, cast-iron fingerling potatoes and strawberry-lavender shortcake. After dinner, linger with Carmel Valley Ranch's famous endless s'mores. Non-alcoholic beverages included, with beer, wine and cocktails available for purchase. Thursday-Saturday evenings, $68 adults, $28 children ages 6-12, free for children under 5, 626-2599 for reservations.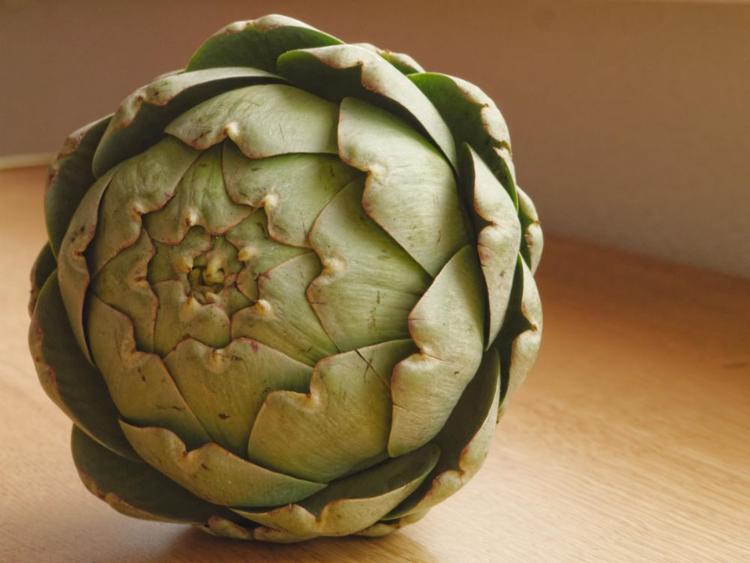 The Castroville Artichoke Festival celebrates Castroville's cash crop, but festivities also give back to the community. This year's festivities raised $22,300 for 15 local community groups, including Hope, Horses & Kids, North County Middle School library, Marina Lions Club, Ashleigh Nicole Swain Memorial Scholarship, Golden State Elite Gymnastics, Cursillo in Christianity, Sun Street Center, North Salinas Athletic Booster Club (baseball team), Manzanita Park Playground, North County wrestling team, Ord Terrace Elementary school, Monterey High girls basketball team, North County Bulldogs cheer, North County Recreation and Park District (Party on the Plaza) and Ariel Theatrical Inc. (for transportation).
The Annex welcomes Tessier Winery for a tasting on Thursday, July 18, from 4-7pm. Try small-lot Pinot Noir and other varietals from owner and winemaker Kristie Tacey. $25, includes tasting and light food.
PS. The Annex is holding a month-long clothing drive and collecting gently used clothes, shoes, bags and other accessories to donate to the Women's Leadership Council at CSUMB to support education opportunities for reentry students. 
The Carmel Mission Foundation hosts a mixer at Vino Napoli on Thursday, July 18, from 5-8pm. Sip and snack for a good cause: The restaurant will donate 20 percent of sales to support restoration of the Carmel Mission. 626-7373 for reservations.
Kelly Kuhn—bartender at Alvarado Street Brewery & Grill and partner in upcoming cocktail concept Nick & Nora Cocktails—shares her secrets to making mocktails at MEarth's next CommunityConnect workshop on Thursday, July 18, from 5:30-7pm. The hands-on workshop explores summertime sips that skip the alcohol, but are full of flavor. $45, includes light appetizers and take-home recipe book, sign up at mearthcarmel.org.
The Monterey Museum of Art kicks off a new summer Sustainable Design Series at its La Mirada Cultural Center spotlighting local businesses that use eco-friendly practices. The debut session will feature Brian Mazurek from The Bitter Ginger on Thursday, July 18. Learn about the history and taxonomy of bitters. 6-7:30pm, $15 advance tickets, $10 advance member tickets, $20 at the door, purchase tickets at montereyart.org.
Il Fornaio teams up with Morgan for a winemaker dinner on Thursday, July 18. Meet Morgan's vineyard manager Dan Lee and enjoy passed appetizers (with 2016 Sauvignon Blanc), lightly grilled romaine hearts (with 2016 Santa Lucia Highlands Chardonnay), gnocchi with lamb ragu (with 2016 Santa Lucia Highlands 12 Clone Pinot Noir), choice of baked cod or grilled chicken breast (with 2015 Santa Lucia Highlands Double L Vineyard Pinot Noir) and apple and cream crepes (with 2017 Santa Lucia Highlands Double L Vineyard Riesling). 6pm, $80, 622-5100 for reservations.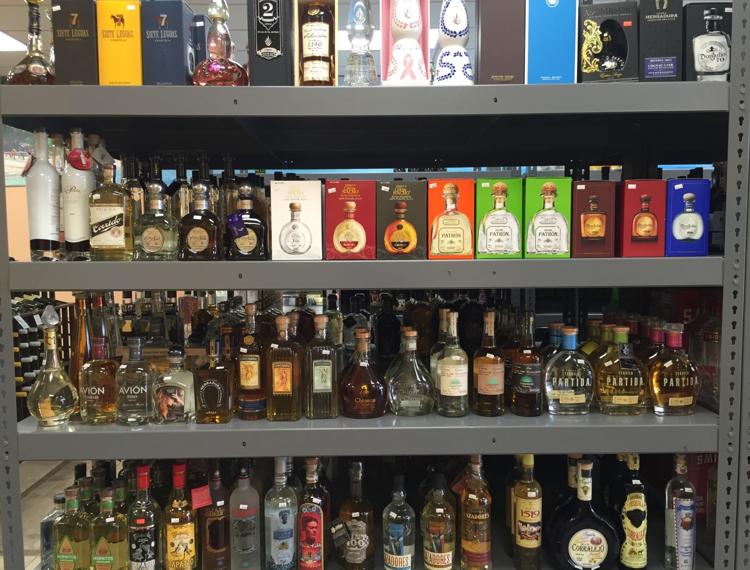 The monthly Monterey Bay Tequila and Mezcal Tasting is coming up at Lopez Restaurante y Cantina on Friday, July 19, from 6-8pm. Sip and savor high-quality tequila and mezcal spirits with other agave enthusiasts. $10, 21 and over only.
Captain + Stoker celebrates its first anniversary with a latte art throwdown on Friday, July 19, at 7pm. Local baristas are invited to compete for best latte art. Signups start at 6:30pm with a $10 buy-in and the competition (free to watch) starts at 7pm. Interested in competing? Email info@captainandstoker.com for more details.
Stationæry's monthly dinner series returns on Friday, July 19. This month's meal will take diners to the Amalfi coast with a family-style feast prepared by chef Amalia Scatena. 7pm, $75, $45 wine pairing. Dinner has sold out, but there's a waitlist in case of last-minute cancellations, email info@thestationaery.com.
PigWizard is firing up the smoker for its monthly whole-hog pig roast on Saturday, July 20 and Sunday, July 21. Enjoy slow-roasted registered Berkshire pork with the shop's signature P-Dub rub, Hog Scald barbecue sauce or chimichurri. Look for sandwiches, plates, nachos and pig by the pound for sale.
Monterey Peninsula Pride is Saturday, July 20. Festivities kick off with the parade in downtown Monterey at 11am. After the parade, there's a celebration in Monterey's Custom House Plaza until 3pm. Popular mobile food vendors will make an appearance, including Big Bite, Big Sur Taco, India Gourmet, Kitja's Kitchen and Kona Ice.
And celebrate LGBTQ+ pride year-round by supporting queer restaurants, cafes and bars. Jarry magazine's Eat Queer project offers diners a community-driven directory of LGBTQ+ eateries. Visit eatqueer.com to find queer-owned and queer-friendly spots and add to the project's crowd-sourced library.
Bernardus Winery hosts Pizza and Pinot on the Patio at the winery's Carmel Valley tasting room on Sunday, July 21. The afternoon features wood-fired pizzas—plus salads and appetizers—paired with Pinot Noirs poured by Winemaker Dean DeKorth and Vineyard Manager Matt Shea. 1-4pm, $50, $45 wine club members, purchase tickets at bernarduswinery.com or call 298-8020.
Sunday, July 21 is National Ice Cream Day. Celebrate with a frozen sweet treat at the C restaurant + bar. Sous Chef Michelle Lee will prepare a special dessert for the day: a trio of ice cream treats. Lee teases her own spin on childhood favorites including a glazed doughnut ice cream sandwich, frozen banana cream pie and horchata ice cream taco.
Stave Wine Cellar has a pair of tastings this week. On Tuesday, July 23, Wine Class is in session and studying Cabernet Sauvignon. Taste French Bordeaux blends and Napa Cabs to understand the similarities and differences between the two, plus Cabernet Sauvignon from other countries that offer their own distinct take on the "King of Grapes" (6pm, $40). And on Wednesday, July 24, join Stave for Grand Tasting: Tour de France. Try more than 15 wines from across French wine country—including many wines from Stave's cellars that haven't been poured before—from Champagne to the South of France: rich white wines from Alsace, earthy Pinot Noirs from Burgundy and hearty Grenache and Syrah blends from the Rhône Valley (6pm, $60, limited availability). Call 644-7997 for reservations for either.