Get a sneak peek at Pearl Hour this month. The new cocktail concept from Katie Blandin—from Bar Cart Cocktail Co. and Golden Bear Bitters—and business partner Chris Garrecht-Williams officially arrives this winter at the former Carbone's bar in Monterey after a remodel in the new year. But in the meantime, the bar is open from 4pm-midnight on Thursday-Saturday nights through the end of the month with expanded hours coming in October. The menu highlights cocktail classics—Bee's Knees, daiquiri, gin and tonic, dry Negroni and Manhattan—all $9. Of course Shea is putting her signature garden-to-glass spin on some selections, like the Cali Old Fashioned with her Golden Bear Bitters' bay laurel syrup and the Black Magic Margarita with Golden Bear Bitters' black sage syrup. Nightly specials pay tribute to previous tenants, like the After Dark cocktail (rhum agricole, lemon juice, bitter aperitivo, honey, absinthe and a flaming passion fruit, $13) honoring After Dark bar and club that was open here from 1974-1999 and the Dew Drop (rhum agricole, bergamot and bitter aperitivi and California poppy flower essence, $11) named for Johnny's Dew Drop Inn that occupied the space until 1974. Also look for beer and wine, including Other Brother Brewing Co. beers on tap. Follow @pearl_hour on Instagram for news on events (including live music and cabaret) and hours. Cash only. 214 Lighthouse Avenue, Monterey. pearlhour.com.
Wild Fish welcomes new chef Margaret LaVetty. While she hails from New York, LaVetty's culinary career has taken her across the country. She graduated from the California Culinary Academy in San Francisco then worked in restaurants in Miami Beach, Los Angeles, Leiper's Fork (Tennessee) and—most recently—Nashville. LaVetty replaces Joshua Plesh, who departed the Pacific Grove restaurant last month. She'll maintain the sustainability focus established by Plesh and owners Kelvin and Liz Jacobs and leverage close relationships with fishermen and farmers. LaVetty has already debuting new dishes on the Wild Fish menu, starting with new small plates like boquerones-style cured anchovies with grated heirloom tomatoes on housemade sourdough bread and crispy local sardines with olive tapenade.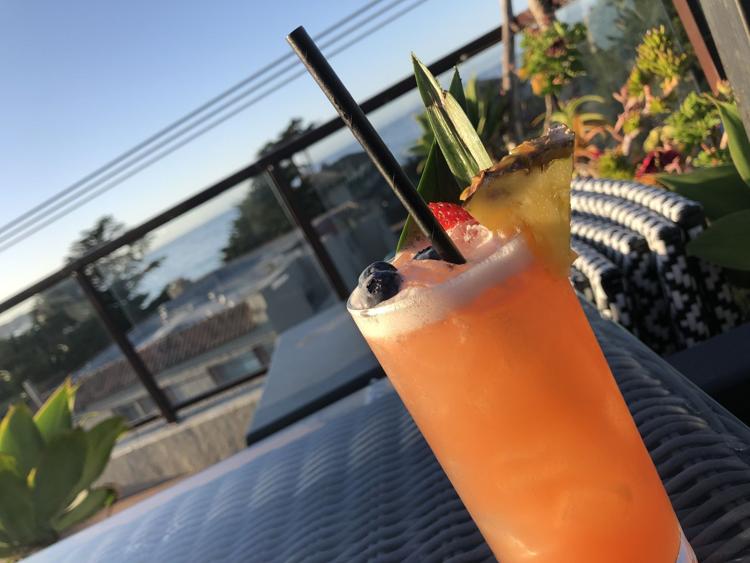 The calendar says fall is around the corner, but locals know our secret summer is in full swing. Soak in the sunshine at the rooftop bar at Hotel 1110. Sip on craft cocktails with selections ranging from summertime sippers like Calm on the Perch (gin, gentian amaro, agave and lemon, $12) and The Frida (reposado tequila, Campari, blood orange liqueur, pineapple juice and spicy agave, $16) to fall forward drinks like Jack Dawson (Earl Grey-infused bourbon, lemon, cherry heering and soda water, $12) and History & Glamour (scotch, aged rum, Cynar and Fernet Branca with an absinthe rinse, $14). Food offerings include shareable snacks like a charcuterie plate ($16), salmon rillettes ($12) and liver paté ($14), as well as tapas like tortilla española ($11), chorizo ($12), cauliflower steak ($14) and grilled eggplant ($13).
Speaking of cocktails, mark your calendars for the return of the 7D Mixology Throwdown at Seventh & Dolores Steakhouse next month. The popular cocktail competition returns with a new lineup of local mixologists vying for the title of best bartender. The competition drops the first Monday of each month with a different pair of bartenders competing for people's pick and wooing a panel of judges. Winners will advance to semifinals in February and March, with the grand finale on April 6 crowning the peninsula's best bartender. The first round kicks off Monday, October 7 and pits Melissa Crisafulli (Salt Wood Kitchen and Oysterette) against Michael Searles (Carmel Valley Ranch). 8-10pm, $20, 21+ only.
Stationæry debuts dinner service on Thursday, Sept. 19. Stationæry's first forays into dinner service—The Residency pop-up by chef Klaus Georis and monthly family-style dinners—featured set menus, but the new dinner service will offer a la carte options by chef Amalia Scatena. Like the restaurant's daytime menu, expect the dinner selections to change frequently reflecting the seasonal bounty Scatena and Stationæry co-owner Anthony Carnazzo procure from their close partnerships with local farmers, fishermen and ranchers. A peek at the debut dinner menu from co-owner Alissa Carnazzo reveals yellowtail crudo ($19), zucchini carpaccio ($15), steak tartare ($18), sablefish in smoked tomato brodo ($26), chicken confit ($24) and more. Dinner will be served Thursday-Saturday 5:30-9pm. Reservations are available via OpenTable. 
Executive Chef Eduardo Coronel has added new dishes to the weekend brunch menu at Rio Grill. New Southwestern-inspired options include the "egg in a nest" (free-range egg cooked in French toast and served with crispy chicken), steak and eggs with red chilaquiles, bison short rib hash, fritos huevos rancheros and a grilled prime rib sandwich. The bar team has also rolled out three new cocktails for weekend brunch: Call Me Ishmael (with gin, St. Germain, peach puree, lemon juice and Angostura bitters), Champagne Mule (with cucumber-mint vodka, Prosecco, lime juice and ginger beer) and Tea Party (with rye whiskey, peach puree and SPORTea). Available Saturdays and Sundays 11:30am-3pm.
Who says pumpkin spice is just for lattes? Fall marks the return of the popular pumpkin and granola pancakes at First Awakenings.
The Annex now has pa'u hana happy hour from 5-7pm daily. Toast to the end of the work day with $5 wines by the glass and $5 beers from Alvarado Street Brewery and Discretion Brewing.
PS. The Annex has teamed up with the Women's Leadership Council at CSUMB and their Otter Outfitters store for a clothing drive this month. Otter Outfitters provides students and alumni free access to gently used business attire for internship and professional interviews. Drop off donations of lightly worn clothes, bags and shoes at the wine shop this month. All professional clothing will be donated to the Women's Leadership Council and on Saturday, Sept. 28, The Annex will host a rummage sale from 10am-4pm for the leftover "fun" stuff. Shop the pop-up store for $5, $10 and $20 selections with all proceeds going to Na Wahine O Kalani nonprofit's scholarship fund for young female athletes. Complimentary music, small bites and bubbles will be on hand all day.
Stave Wine Cellar in Pebble Beach has a pair of tastings on the calendar this week. First up is a tasting of hidden values on Wednesday, Sept. 18. Discover unique, quality wines that are worth more than their price points (6pm, $30). Stave's wine class continues with Pinot Six Ways on Wednesday, Sept. 25. Explore all the different faces of Pinot: Pinot Noir, Pinot Gris and Pinot Meunier; red, white and rosé; still and sparkling (6pm, $50). Call 644-7997 to sign up for either tasting, 21+ only.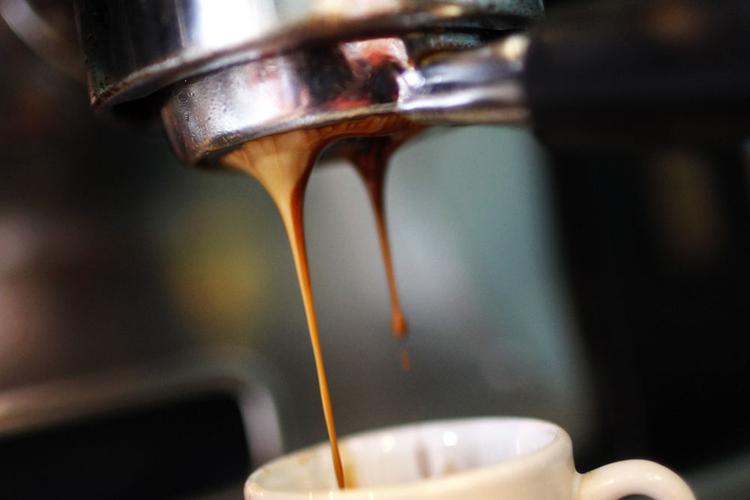 Acme Coffee hosts a benefit show on Saturday, Sept. 21. The coffee roasting company will have live music in the parking lot with performances by Pablo, Bedrooms and Intimate Stares to raise funds for the Salvation Army. Noon-3pm, donations suggested.
The fourth annual Flavors of the Harvest from Everyone's Harvest is Saturday, Sept. 21. Enjoy a wine and small bites featuring fresh farmers market produce in the Goodwill Garden in Marina. Local chef Sherrie Ransom of Being Green Cuisine will also hold an interactive cooking class. Admission is free, with donations accepted to help fund Fresh Rx and other Everyone's Harvest nutrition programs to support families in Monterey County. 2-5pm, 249 10th Street (off Imjin Parkway, between 2nd and 3rd Avenue), call 384-6961 for more information.
The Monterey Museum of Art is cultivating culture of all sorts at its Ferment Event on Saturday, Sept. 21. The evening features art, an interactive installation from Melissa Smedley, video, live music from Salinas' ¿Qiensave?, DIY zine station and zine exchange, plus tastings from Almighty Kombucha, Brew-N-Krew, Burn Hot Sauce, Nitro-Cycle, Other Brother Brewing Company, Pierce Ranch Vineyards and Tiny HouseChocolate Artisans. 6-9pm, $5 advance tickets, $10 at the door, $15 punch card for tastings, more information and tickets at montereyart.org, 21+only.
Geek out on coffee with new Barista Theory coffee courses at Counterpoint Coffee. Class is in session on Sunday, Sept. 22 for a deeper dive into coffee making. Learn how to brew the perfect cup by pour over, drip, French press and espresso. As a bonus, get tips on latte art to upgrade your home coffee service. 4pm, $30, includes a pound of coffee to take home, email counterpointcoffeeshop@gmail.com to sign up.
Big Sur Vineyards and Baum & Blume present a Taste of Spain on Sunday, Sept. 22. The evening in the winery's Carmel Valley tasting room starts with tapas and wine with live music by flamenco guitarists Peter Evans and David Villareál. Baum & Blume will prepare a paella dinner, followed by a live flamenco show by Kassandra Brenot and Jessica Iglesias. 4-8pm, $95 (inclusive), discount available for wine club members, purchase tickets at bigsurvineyards.com or call 659-0400.
Peter B's Brewpub celebrates its 23rd anniversary on Tuesday, Sept. 24, with a special brewers' dinner. Join Head Brewer Justin Rivard for four-course feast paired with Peter B's brews. Chef de Cuisine Daniel Williston will prepare a menu featuring German kartoffelsuppe potato soup (with PeterHosen Oktoberfest), schnitzel "Holstein" (with Peter B's German Pilsner), bacon-wrapped venison loin (with Empire Strikes Jack Imperial Red) and classic sachertorte chocolate cake (with Nights Watch Baltic Porter). 6pm, $60, $40 for mug club members, 649-7874 for reservations.
And Oktoberfest has arrived at Peter B's Brewpub too. On Sept. 24-25 and October 1-2, snag Oktoberfest specials all night long, including 25-ounce mugs (excludes specialty and barrel-aged ales) for $8 and a special grilled bratwurst plate (with mashed potatoes, sauerkraut and grain mustard) for just $8 too. Monterey International Duo will be on hand for live music from 6-9pm too.
Think you have what it takes to be part of the Plastics? Sovino Wine Bar has a special Mean Girls trivia night on Wednesday, Sept. 25, from 7-9pm. Reservations aren't required, but space is limited, so get there early to guarantee a spot for your team. Just remember, it's on a Wednesday, so wear pink or you can't sit with us!
Dine out for a good cause. The Friends of the Pacific Grove Library's next Dine Out with Friends is Wednesday, Sept. 25 at il vecchio. Eat lunch or dinner at the restaurant, mention you're a friend of the PG library and il vecchio will donate a portion of proceeds from your meal to the Friends of the Pacific Grove Library to support library programs and expenses. Lunch is served noon-1:30pm and dinner from 5-8:30pm.