How Monterey County is represented in Sacramento and Washington in the 2020s will look much different than the 2010s after the state commission tasked with redrawing district boundaries unanimously approved stark changes along the Central Coast.
In Congress, Rep. Jimmy Panetta, D-Carmel Valley has been drawn out of the entire Salinas Valley and San Benito County, areas which now adopt Rep. Zoe Lofgren, D-San Jose, as their incumbent in Congress. Panetta, Lofgren and the rest of the U.S. House of Representatives are up for reelection in 2022.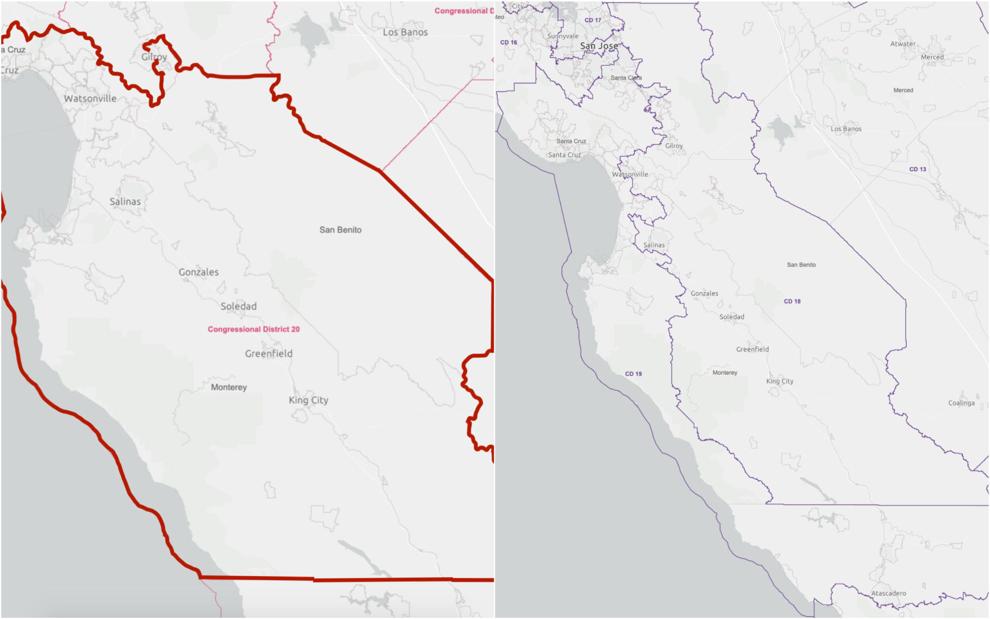 In the State Senate, Sen. John Laird, D-Santa Cruz, once a majority coastal candidate whose 17th district stretched from Santa Cruz to the southern border of San Luis Obispo County, sees his constituency expand east to include all of the Salinas Valley and San Benito County. Sen. Anna Caballero, D-Salinas, was cut off from the Central Valley and swallowed into Laird's district, which includes the Monterey Peninsula and Big Sur coast. Caballero would have been up for reelection in 2022, but the district will remain tuned to Laird's election cycle.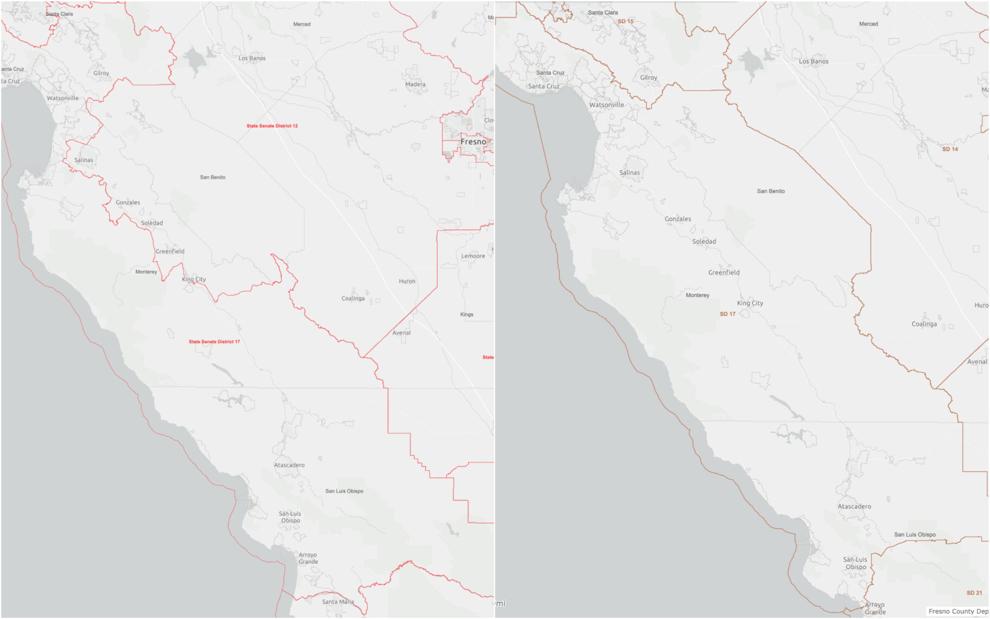 In the state Assembly, Mark Stone, D-Scotts Valley, is out as the Monterey Peninsula's representative after he was drawn out of the Monterey Bay district, an area he has represented since 2012. The Peninsula was placed in a new district that stretches from Capitola down to the southern border of San Luis Obispo County. The mostly coastal district adopts Assemblymember Jordan Cunningham, R-Templeton. Two democrat challengers from the northern and southern ends of the district have already thrown their hats in the ring: Seaside City Councilmember Jon Wizard and Morro Bay City Councilmember Dawn Addis.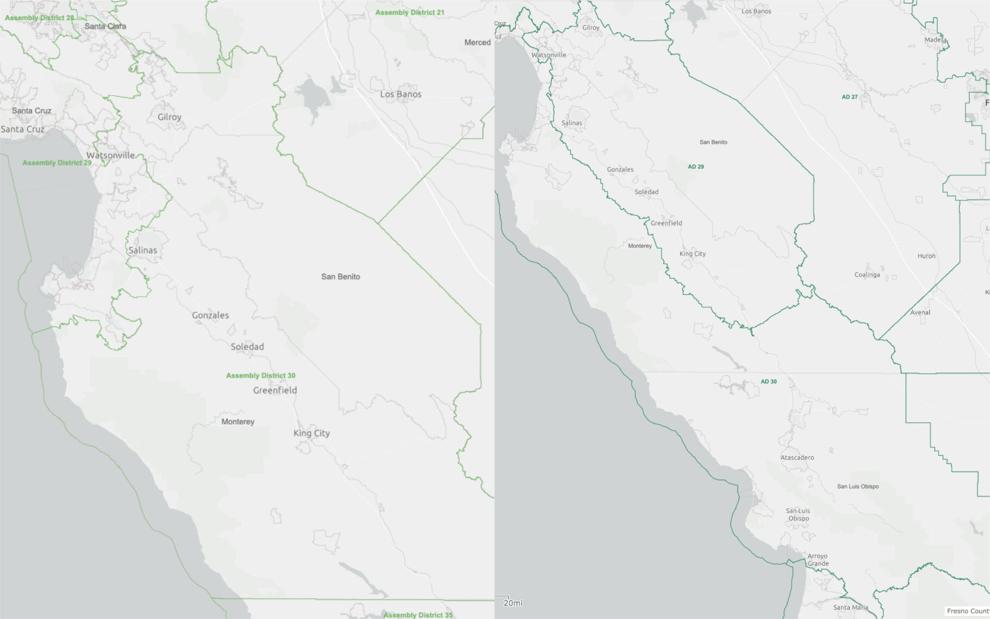 The California Citizens Redistricting Commission approved the maps on Dec. 20. They will next be certified by the California Secretary State on Dec. 27.