Moss Landing is further solidifying its position as the world's battery storage hub. Pacific Gas and Electric announced Monday, April 15 that its new, Tesla-powered 182.5-megawatt battery storage system at its Moss Landing substation is now operational. 
PG&E says its new Elkhorn Battery "represents one of the largest utility-owned, lithium ion battery storage systems in the world." The project, which was approved by the county in early 2020 and broke ground later that year, is located on 4.5 acres off of Dolan Road and Highway 1 at the utility's substation.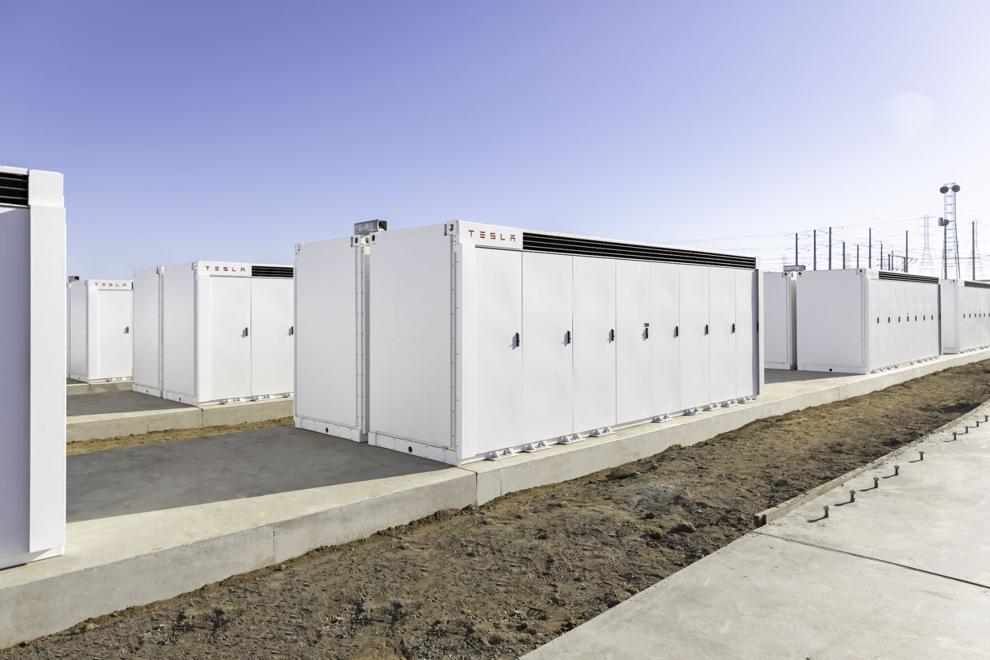 The system is powered by 256 Tesla Megapack battery units on 33 slabs of concrete. The batteries will be able to store four hours worth of power, and dispatch 182.5 megawatts to the grid per hour when fully charged, for a total storage capacity of 730 megawatt hours—enough to power more than 130,000 homes. 
In a press release announcing the project's operation, PG&E CEO Patti Poppe said the investor-owned utility couldn't do projects like this alone, and as it looks to enhance its battery storage capabilities, will be looking to partners such as Tesla for help. 
Moss Landing is already home to the world's largest battery storage plant, the Vistra Corp.'s Moss Landing Energy Storage Facility, which houses separate 300 megawatt and 100 megawatt battery storage units. However, both units have been dormant for months after back-to-back incidents saw the units fill with smoke and trigger an emergency fire response.
Vistra has not announced when the battery facility will come back online; however, in March, Vistra announced with PG&E a planned expansion of the existing Moss Landing facility that would nearly double the battery storage capacity. Vistra expects construction to begin in May and for the expansion to be operational by summer 2023.