Although his office confirmed it months ago, District 2 Supervisor John Phillips announced Dec. 15 that he would retire when his second term expires at the end of 2022, capping off, by his estimate, a half century of public service.
He made the announcement outside the supervisor chambers in Salinas, a microphone in hand and standing before news cameras and a gaggle of people holding blue signs that read "Kimbley Craig, North County Supervisor." In the same breath as his official notice of retirement, he endorsed Craig, the current mayor of Salinas, as his heir apparent. The event doubled as Craig's campaign launch. She adds her name to an already crowded field of candidates vying to represent the spectrum of interests in North County.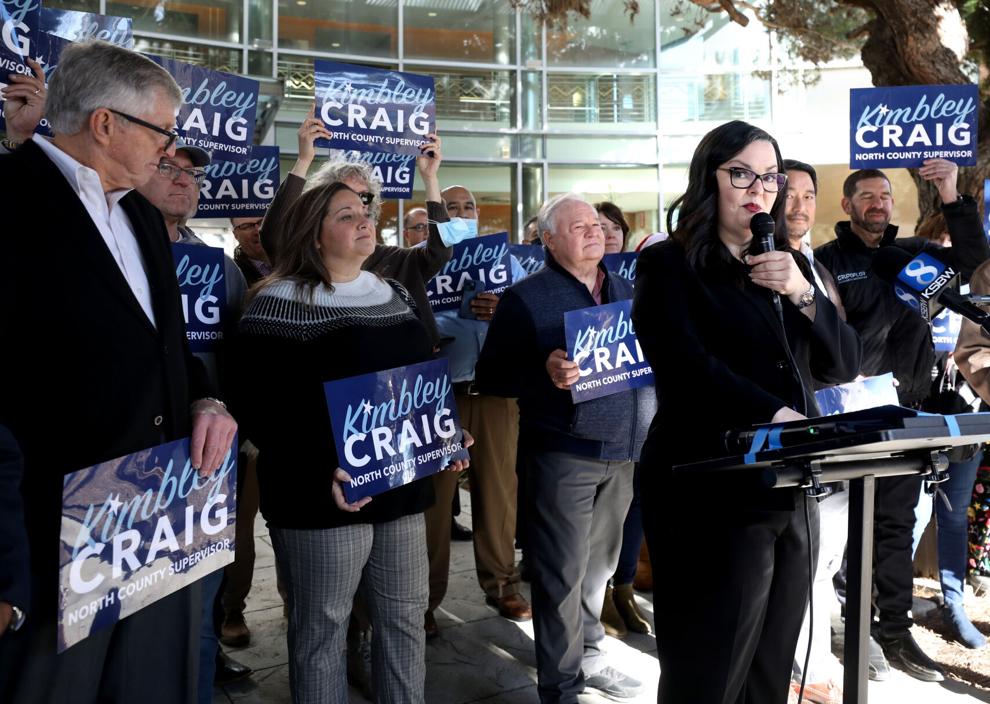 Craig has been toying with the idea of running for much of the last year, but pushed off her decision, saying she wanted to focus instead on being the mayor of Salinas. Now, for the upcoming year, she will do both: campaign for a supervisor seat and remain mayor through the end of her term in 2022.
"I plan to work until my very last day as mayor," Craig says. "I've been in office while running for office before. I'm very good at doing both. I expect my residents to keep me busy for the next year."
Craig throws her hat in the ring with endorsements from Phillips and supervisors Luis Alejo and Chris Lopez. Lopez is running for reelection in his southeastern District 3, so far unopposed.
The field for District 2 has attracted a diversity of candidates that includes: Glenn Church, lifelong resident of the district and son of former supervisor Warren Church; Regina Gage, executive director of Meal on Wheels Salinas Valley who ran against Phillips for the seat in 2018; Stephen Snodgrass, CFO of Watsonville-based local powerhouse Graniterock; and Grant Leonard, a housing analyst for the city of Monterey, who says he plans to make his official launch in the new year.
Election Day is June 7, 2022.