Time and resources being finite, there were a lot of stories the Weekly had to leave on the table this week, some of which were reported elsewhere, and some that weren't.
Here's a far-from-complete roundup:
Caltrans is set to demolish the sagging Pfeiffer Canyon Bridge on March 13, a process that, according to a Caltrans statement, "may take several hours." A crane has been delivered in 11 pieces this week to carry out the demolition, and Caltrans spokeswoman Susana Cruz likens the process to a wrecking ball that will be dropped onto the bridge vertically. "We want it to fall where it is," she says.
On Friday, March 10, Caltrans got a lane clear at Paul's Slide to allow for much-needed deliveries of propane, as well as other deliveries. Locals with I.D. now have 24/7 access on Highway 1 from Ragged Point to the Big Sur Deli, meaning the days of the Big Sur "island" are over. Resupply deliveries with heavy trucks, etc., will still be limited; the next resupply opportunity is March 13 at 10am.
--
Other big news is that The Trust for Public Land finished raising the $11 million necessary to complete its 185-acre Rancho Cañada acquisition, which will, eventually, turn a former golf course into a regional park, and help connect a series of regional parks.
The land is expected to be transferred to the Monterey Peninsula Regional Park District in fall of this year.
Christy Fischer, executive director of the Santa Lucia Conservancy, which is one of TPL's partners in the acquisition, writes in an email, "we are thrilled to see this project moving into what may be its most exciting phase: the 'rewilding' of nearly a mile of the Carmel River floodplain.
"We are eager to see a diversity of people and wildlife use the new pathways along and across Carmel River," she continues, "once again weaving this lovely stream into the fabric of our lives."
--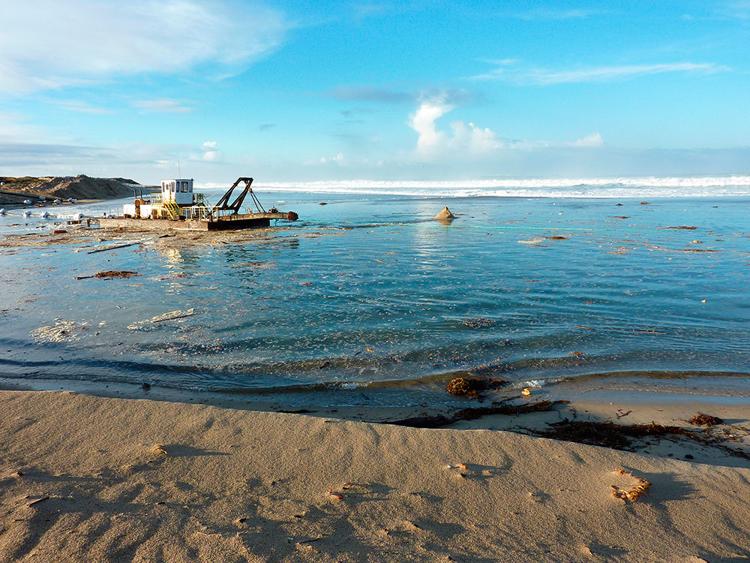 Cemex has been in the news lately, and it's not just because the Mexico-based cement company is poised to cash in on President Donald Trump's proposed wall. As the Weekly reported in a January 2016 cover story, the Cemex sand mine in Marina is the reason southern Monterey Bay has the highest coastal erosion rate in the state.
The California Coastal Commission issued a threat to shut down the mine in March 2016, but has yet to take action. 
The San Francisco Chronicle published a March 3 story (behind the paywall) about the Marina Cemex mine, and on March 7, an editorial arguing the mine should be shut down (also behind the paywall). 
Locally, in a gesture that may end up being largely symbolic, Monterey City Council voted unanimously March 7 to send letters to the Coastal Commission, the State Lands Commission, the Monterey Bay National Marine Sanctuary and the Association of Monterey Bay Area Governments.
The letters, signed by Mayor Clyde Roberson, stated that "the City Council is deeply concerned about the increasing erosion along the Central Coast and urges your agency to do whatever is in its power to cause the cessation of sand mining."
Just over a dozen people spoke during public comment in favor of shutting the mine down, including Edward Thornton, the retired, world-renowned coastal engineer who's been sounding the alarm about local sand mining for decades.
Interestingly, the process generated one of the few public documents Cemex has released about the operation since the Weekly's cover story ran last year: A Feb. 21 letter Cemex general counsel Mike Egan sent to Monterey City Attorney Christine Davi, which stated the mine's "required entitlements are in place; and operations have not significantly increased."
Egan also wrote that Cemex does not believe Thornton's findings—which include a peer-reviewed paper showing the mine is the primary cause for local coastal erosion—and asserts his paper contains "numerous assumptions of facts made and failure to follow and apply recognized methods with respect to beach erosion analysis."
The letter, however, does not provide counter-evidence. He just says Thornton is wrong.
--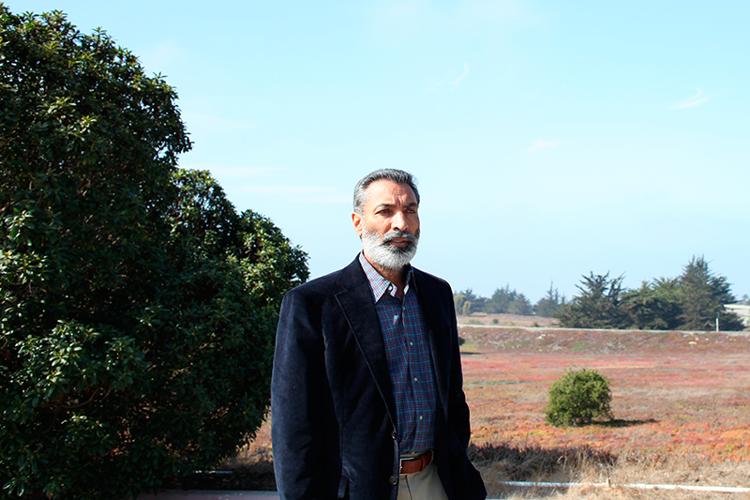 After the Weekly did a story about developer Harvey Dadwal's struggle to get PG&E to hook up power to his newly built hotel in Marina, where he's under a tight deadline to hit a $635,000 development incentive, PG&E showed up unexpectedly early and got him up and running in time for state inspectors to do their thing in advance of his March 31 deadline.
He was understandably thrilled by the turn of events. PG&E spokeswoman Mayra Tostado, in a series of March 10 text messages, writes, "We energized yesterday. Electric service is up and running."
--
And finally, nasty rumors continue to circulate in Seaside about U.S. Immigration and Customs Enforcement (ICE) raids occurring in the city.
According to Seaside City Manager Craig Malin and Seaside Police Chief Robert Jackson, those rumors are false.