Hartnell College has the Homestead Review. Monterey Peninsula College has Scheherazade. And although CSU Monterey Bay publishes an award-winning newspaper, the campus didn't have its own literary arts journal up until last semester.
That's when Kent Leatham, a writing teacher in the School of Humanities and Communication (HCOM), started up In the Ords, named after Fort Ord, with students in his department.
Bianca Sandoval was one such student. The senior HCOM major (concentration in creative writing and social action) served as lead editor for fiction on the inaugural issue, and is reprising that role while steering the journal as co-chief editor for the second issue they're putting together for May 4. In the Ords is also a club, of which she's the president.
"Last semester [the staff size] was really big," Sandoval says. "There were a lot of different visions. I trimmed it down for easier communication."
There are 12 on staff. The whole thing is student-run, with Leatham as faculty adviser. They meet at CSUMB Library or at Peet's Coffee. They score submissions anonymously to decide which to publish, and discuss any themes they want to curate around – last issue it was "identity," and this time there is no theme. Only CSUMB students can submit content.
Last semester they had 20 submissions; this semester, 80 and counting.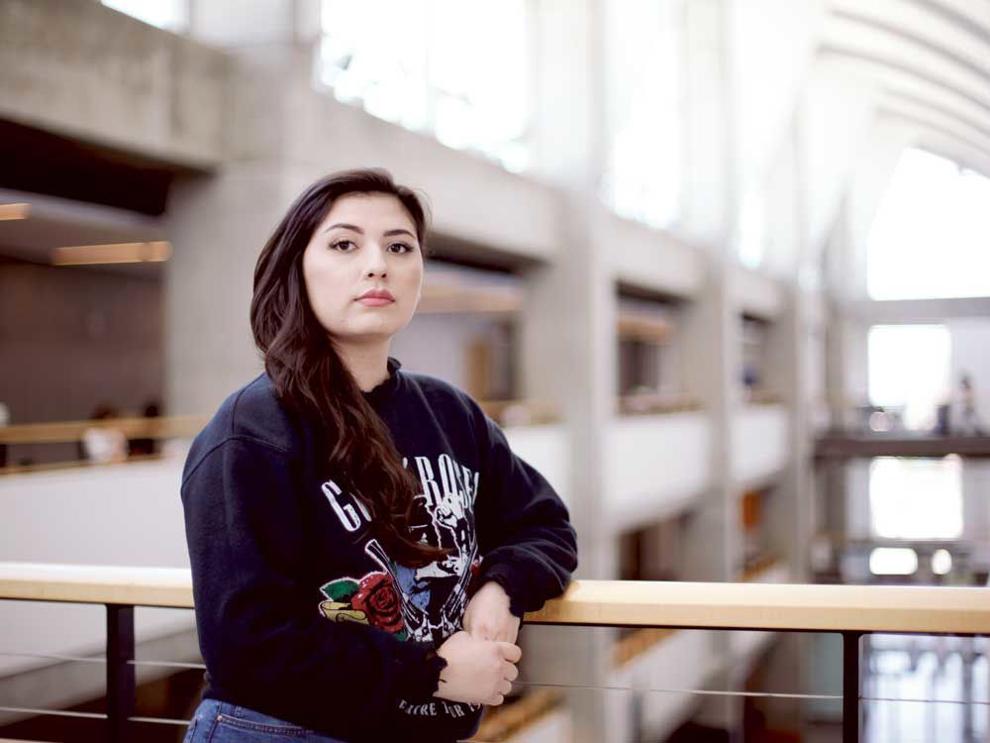 They accept poetry, fiction, audio, nonfiction, film, art and photos. They publish online to handle all that multimedia content (intheords.weebly.com), but also because they didn't have the money to publish a print edition – that's about to change with issue two, which will also be printed and distributed campus-wide.
They're having a group reading of pieces from the first issue at Old Capitol Books – the first public introduction of the journal – with presenters like Kathleen Donovan, whose fiction piece reimagines a modern-day Marie Antoinnette, and Sammy DeSilva who reads her non-fiction, almost-love story.
For issue two, Sandoval says she and co-chief editor Holly Klotz (also a former Monterey County Weekly intern) will probably write a Letter from the Editor. It might go something like this:
"It's hard to write something; it's harder to share it. We're proud of how far it's come, to have it in our hands. It's our child. None of this would have been possible without an amazing staff."
Spoken like a true editor.