On a Thursday afternoon last week, Peter Thabit Jones was doing a very writerly thing: working on a memoir while in residency in the Big Sur coastal cabin of artist Carolyn Mary Kleefeld.
Jones, a Welshman and the author of 16 books, has been coming to Big Sur since 2008, when he toured the country with Dylan Thomas' daughter Aeronwy. The place has seeped into him.
He's written a play about one of its iconic artists, Edmund Kara, the wood sculptor who sculpted the likeness of Elizabeth Taylor for the film The Sandpiper and who made the "Phoenix Bird" that perches on Nepenthe's deck. It follows him from his birth in New York to his costume designing career in Hollywood, from his bicycle tour around the world to his artistic rebirth in Big Sur.
Jones never met Kara, who died in 2001, but got to know his subject through interviews, friends, photos, the trustee of Kara's estate, and film footage. The cabin Jones is writing in is a short walk to the cabin that Kara lived and worked in overlooking the Pacific Ocean.
"Each day, the ocean would be lapping away, from waking up to sleep," Jones says. "It's this beautiful, lyrical, fluid quality that many of his sculptures have."
Kara has been described as both shy and outrageous, a recluse who wore fanciful costumes at Nepenthe's Bal Masque Ball, an artist who focused acutely on his work. Some of the dialogue Jones borrows from interviews: "Wood is my tongue," Kara once said. Elsewhere, he extrapolates from what he learned.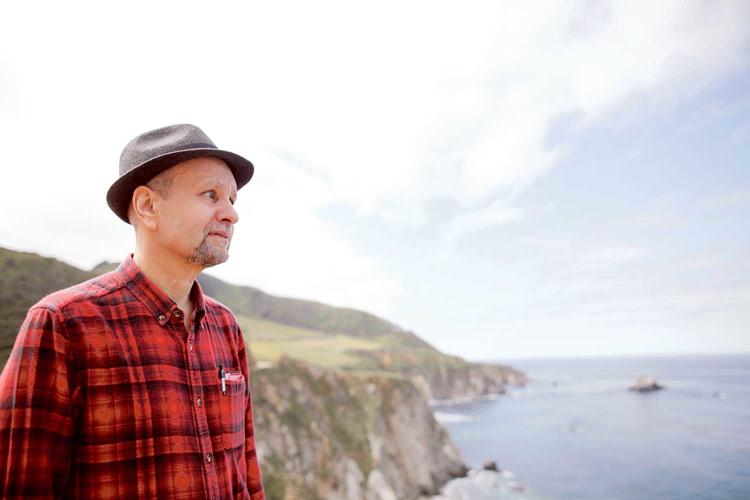 "He was an intense, strong character – physically strong, too… He's proud of his Russian Jewish background, and that he came from working people."
The play has two performances, first at Henry Miller Library on May 19, then at Carl Cherry Center June 1-10 (preceded by a Kara and Kleefeld art show opening at 5pm Friday, May 18). It's presented by Unicorn Theatre, directed by Carey Crockett, scored by Thomas Burks, and its characters will include young Edmund, the ghost of the elder Edmund, Carolyn and the Bird Dancer who attends to Kara's passing away, held together by the narration of The Poets.
Kara seems a little mysterious. Even to the playwright. Asked what he thinks Kara might think of the play, Jones ponders and speculates, and then admits, "I don't really know."