CSU Monterey Bay purchased the National Steinbeck Center building for $3.1 million in 2015, signaling the university's aim to enlarge its presence in Salinas.
It was spring 2017 that a formal proposal from professors David Reichard and Enid Baxter Ryce started making the CSUMB Salinas Center for Arts and Culture a reality. Now the university marks its launch with a Day of the Dead grand opening on Nov. 1.
It kicks off at 3pm with face painting led by Hijos del Sol, emphasizing designs inspired by the calaveras catrina, the elegant female skeleton originally illustrated by cartoonist Jose Guadalupe Posada.
The Salinas-based group also showcases ofrendas, shrines adorned with objects honoring the deceased, and Animals in Danger of Extinction, a show featuring three-dimensional paper mache sculptures and paintings paying tribute to animals on the brink of extinction. It's all part of the Dias de Los Muertos exhibition curated by Jose Ortiz, executive director of Hijos del Sol, and Dio Mendoza of CSUMB's Visual and Public Art Department.
Ortiz looks forward to collaborating with the center for future workshops at events like the First Fridays art walk, but is more excited to have a prominent location to present pieces by the program's students. "When a 17-year-old youth showcases their work at a venue it helps build their sense of value and their portfolio," he says. "Exhibits come in and out, but that confidence stays with them."
Continuing the event's focus on Mexican culture, Steinbeck Center Executive Director Susan Shillinglaw and author Rogelio Martinez discuss John Steinbeck's lifelong fascination and admiration with Mexico at 4:30pm.
The event ramps up at 6pm when people gather at Somos Gallery for a procession to the new center. Members of the Ohlone/Costanoan-Esselen Nation present a blessing ceremony on the front steps at 6:30pm, followed by dances performed by Azolomi Danza Azteca and Tonatiuh Danzantes Del Quinto Sol. A Frida Kahlo look-alike contest featuring categories like blonde and zombie adds a touch of humor. Music by Salinas-based Banda Aire Libre closes the day.
It will all help introduce Salinas to the Center, and Ryce, who is interim director, adds it will be a boon for CSUMB students too. "They will have opportunities," she says, "to create exhibitions, work in collaboration with community partners, and be in conversation with national figures in the arts and humanities."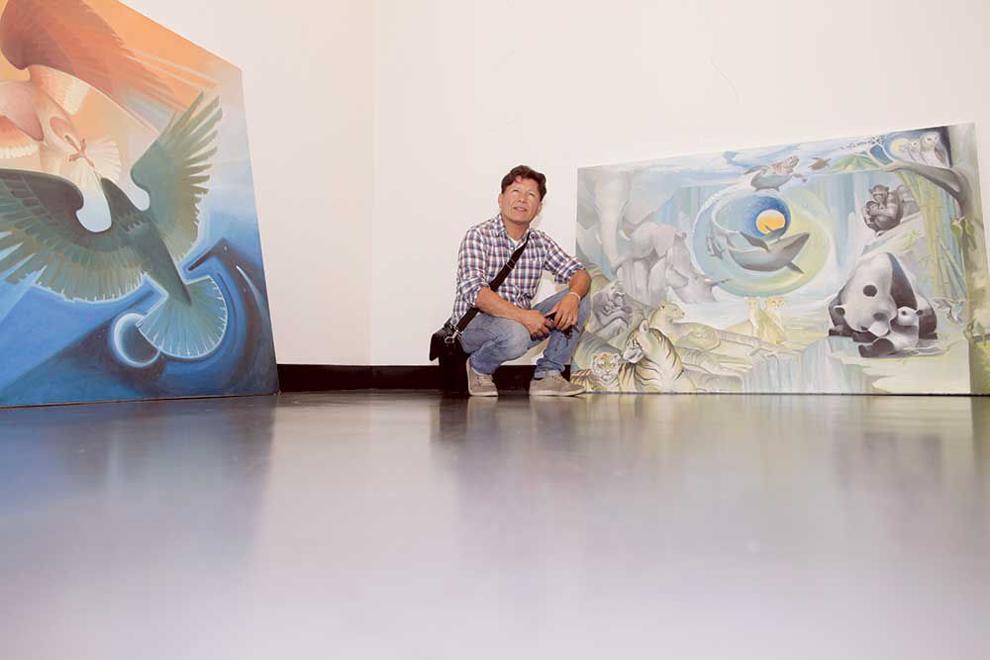 Grand Opening of CSUMB Salinas Center for Arts and Culture 3-9pm Wednesday, Nov. 1, at 1 Main St., Salinas. Free. 772-7020, csumb.edu