The canvas was seven walls spanning hundreds of feet in Sand City. And the mission was for teams of artists to convert blank space into open-air artwork that will last well beyond the first we. Art Festival, visible to the public.
"I've never seen this many people walking around Sand City," says Pat Milbery, a Denver-based artist and the we. Art Festival curator.
It was a socially distanced outdoor event that ran from Sept. 28-Oct. 5, during which the public was invited to watch 13 artists work, mostly in pairs, to complete their pieces.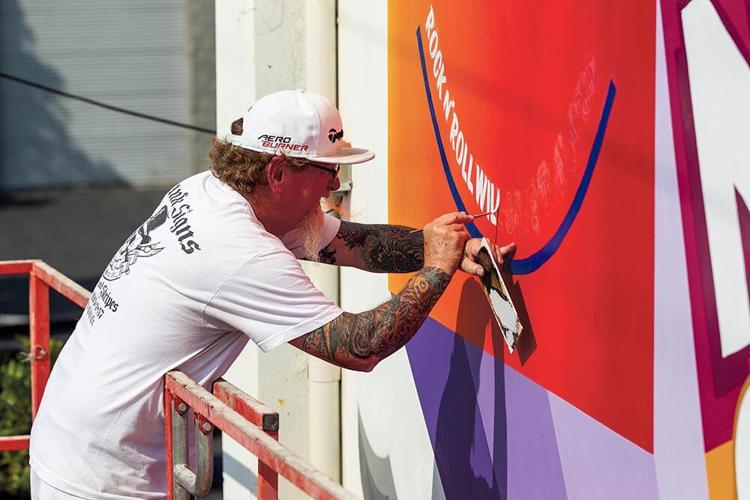 The artists worked with the city, Arts Council for Monterey County and property owners to design pieces that portrayed the personality and diversity of everyone involved.
"We were working with everyone's interests so everyone could feel proud of the final product," Milbery says.
The murals are now complete and viewable throughout Sand City.
These photographs show some of the murals in progress on Oct. 2 as they neared completion.