Hiatt and Douglas
Legendary singer/songwriter John Hiatt and "the Jimi Hendrix of the Dobro," Jerry Douglas, met sometime in the '80s, Hiatt speculates, trying to go back in his memory. But they didn't start working together until recently. It has been a good match, though, for John Hiatt and The Jerry Douglas Band. "It feels great to be back on the road," Hiatt says about the big tour they just embarked on, with almost 50 shows in locations stretching from Boston to Oregon. Expect about 18 songs, five of them Hiatt's originals, and also expect the thrill of live music. As Hiatt says: "We've missed so much the communion we have with the audience." [AP]
7:30pm Thursday, Oct. 7. Sunset Center, San Carlos and 8th, Carmel. $84-$118. 620-2048, sunsetcenter.org.
Fright Nights
On every Friday and Saturday evening in October, the Artichoke Festival is hosting its second annual haunted house, where adults and kids 12 and up can go for some good, clean terrors, or as the festival's website says, "bone-chilling, skin-crawling thrills of their worst Halloween nightmares!" Sounds terrifying, if true, but it's also reassuring that all ghouls will be masked and touchless tickets are available. Located next to the festival's pumpkin patch, it's also an opportunity to pick out some future Jack-o-Lanterns while recovering from the haunting. [DS]
5-9:30pm Fridays and Saturdays through October. Monterey County Fair & Event Center, 2004 Fairground Road, Monterey. $15/general admission; $10/active military, seniors 62 and up; $30/VIP. artichokefestival.org/events/haunted-house.
Associations Art Show
The Temple Sisters are back with another provocative art show that goes straight to deep and difficult experiences. "When I think about it, it all comes down to our mom," says Holly Temple. "She has been a hardcore feminist all her life; she taught us all. She was diagnosed with Alzheimer's and right now she has no sense of future or past. The new exhibit is all about memory and time, and how there are layers of memories that become intertwined with time." Those tricks of memory are expressed in sisters Holly and Ashlee's new series: "She Wore a Blue Dress. She Wore a Red Dress." The exhibit was made with and around objects that hold family memories. [AP]
An opening takes place 3-7pm Saturday, Oct. 9. Afterward, the exhibit will be open Monday through Saturday from 10am-5pm, and Sunday from 11am-4pm until Nov. 13. Sylvan Gallery, 613 Ortiz Ave. #A, Sand City. 393-1990, sylvangallery.com.
CLLCTV Film Festival at Captain + Stoker
Whether or not you can make it to the Sea Otter Classic – the area's pre-eminent, annual bicycling and mountain biking festival held at Laguna Seca from Oct. 7-10 (see story, p. 28) – it will be worth stopping by Monterey's pre-eminent cycling-themed coffee shop, Captain + Stoker, for the CLLCTV Film Festival. The film festival will feature seven short films about mountain biking, including highlight reels from professional bikers Brayon Bringhurst and Tyler Ellis. The event will also show the winning film submissions from the Canyon Legends social media contests. [CN]
7pm Saturday, Oct. 9. Captain + Stoker, 398 E. Franklin St., Monterey. Free. bit.ly/CLLCTVFilms.
Father John Misty
The only son of a ladies' man returns to the venue where he said "I do." To see Father John Misty is to see not one but two performances. The musical side of the experience features a tight band and generational songwriting talent. Then there is the theatrical side, in which Josh Tillman takes on the flamboyant and tortured character of Father John Misty, a man deeply concerned with the path of human civilization but who can also turn a phrase as deftly as any. The character of Father John Misty is no stranger to the Henry Miller Memorial Library – his band has taken the stage a few times. But neither is Josh Tillman, the man beneath the man, who got married at the venue in 2013. [CN]
7pm Sunday, Oct. 10 and Monday, Oct. 11. Henry Miller Memorial Library, 48603 Highway 1, Big Sur. Sold out. folkyeah.com.
Party It Up
Who doesn't love a birthday party? Especially if you're not the one feeling the inexorable creeping of age, birthdays are all fun and celebration. The city of Seaside is turning 67 this year, and will be partying it up at Oldemeyer Center. And you're invited. Party plans include: Free games and activities and free cupcakes. See you there. Oh, and happy birthday, Seaside! [TCL]
3-5pm Wednesday, Oct. 13. Oldemeyer Center, 986 Hilby Ave., Seaside. Free. 899-6800, ci.seaside.ca.us.
The Gilded Edge
Carmelites like to wax poetic about the village's bohemian past and idolize the men who are credited with launching Carmel-by-the-Sea's arts colony, but how much is a pasteurized reminiscence and how much is the real story? Thanks to accomplished scholar Catherine Prendergast those details are now laid bare in a new book, The Gilded Edge: Two Audacious Women and the Cyanide Love Triangle That Shook America. Prendergast dug deep into archives around the country to find the truth that the men we lionize used the equally (or more) intelligent women around them for their own pleasure and advancement of their careers. She introduces readers to the successful poet Nora May French and the intelligent Carrie Sterling, wife of author George Sterling, the man credited with founding Carmel's bohemian colony. What happened during the Gilded Age between the three is tragic. What unfolded in the aftermath is as much a comment on how the media and our society treats women now as they did 100 years ago. The Carmel Library Foundation hosts the author in person and virtually to discuss her new book. [PM]
7pm Wednesday, Oct. 13. Carpenter Hall at Sunset Center, 8th Avenue and San Carlos Street, Carmel. Free. Register at carmelpubliclibraryfoundation.org.
Trivia Time
If you're anything like me, you always think you're going to be better at trivia than you actually are. Sorry to break it to you (me), but your memory for '90s pop songs just isn't that good. I have heard, though, that there's a secret to future success – practice. And if you (again, me) want to get some practice in here's some good news: Trivia nights are back at Sovino Wine Bar and Merchant in downtown Monterey. After a pandemic hiatus, it is time to round up your geekiest wine-loving friends and head down to Alvarado Street to test your knowledge. The event, which will continue every Wednesday through Nov. 17, will be led by Miguel Silva. Winners get gift certificates. And, of course, pride. [TCL]
7-9pm Wednesday, Oct. 13. Sovino Wine Bar and Merchant. 241 Alvarado St., Monterey. 641-9463, sovinowinebar.com.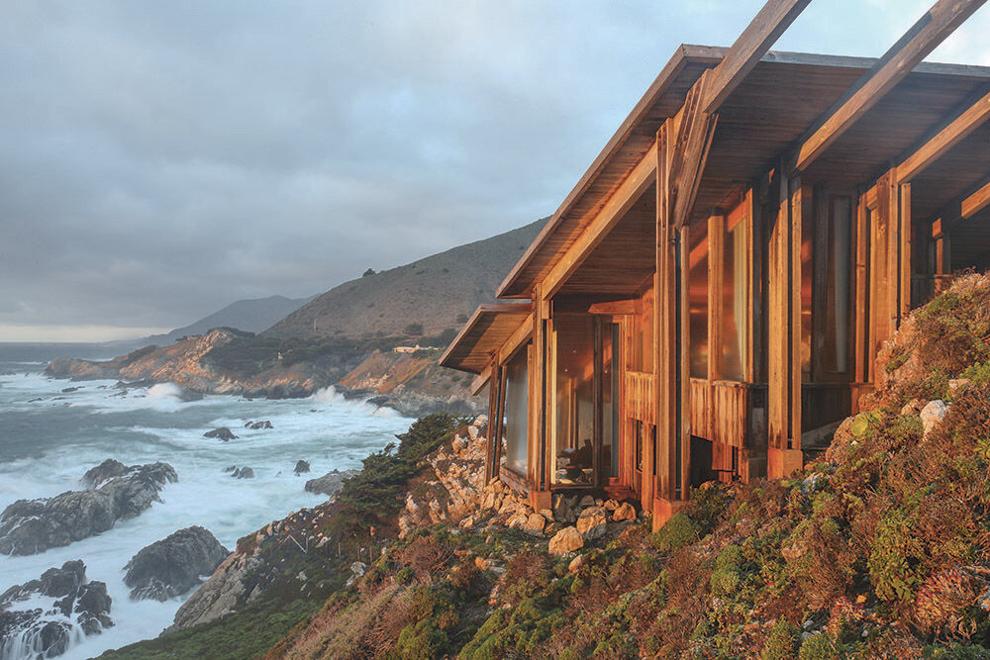 Arts and Architecture
Interested in the intersection of arts and architecture? The American Institute of Architects' Monterey Bay chapter is hosting a lecture on the late local architect George Brook-Kothlow, who is responsible for designing several houses across the Pacific coast, from Carmel to Cambria. Veteran architecture book editor Richard Olsen will concentrate on the regionalism of Brook-Kothlow's work and his respect for the terrain in this presentation. The event is followed by a wine and cheese reception. [AP]
6pm Thursday, Oct. 14. Hidden Valley Music Seminars, 104 W. Carmel Valley Road, Carmel Valley. $25. 204-1644, aiamontereybay.org.
---