The Israeli Chamber Project shares their culture through their musical sensibility: "There's something about creativity and directness that I think are very typical of Israeli culture, and when several of us are rehearsing together, it can't not come out," ICP's executive director and pianist Assaff Weisman says.
The ensemble proudly celebrates a decade of playing together this year. Composed of a permanent ensemble of 11 members, all eight of the founding members remain – a testament to the group's passion for the project.
Weisman, one of the founders, came from Israel to New York to study at Juilliard, one of many of ICP's founders emerging into their careers abroad due to a lack of funding for the arts in Israel. A keystone of the group is to give back to their native country through music education. They return to Israel regularly to perform and teach the next generation of students, both in large cities like Tel Aviv and Jerusalem, as well as small towns.
The ensemble also supports Israeli composers by commissioning works. Their second performance at Sunset Center, called Virtuosity Unbound, premieres Gilad Cohen's commissioned "Firefly Elegy," which combines jazz, pop, rock and ethnic music with classical elements.
This eight-musician tour roster features Daniel Bard and Carmit Zori on violin, Michal Korman on cello, Guy Eshed on flute, Tibi Cziger on clarinet, Sivan Magen on harp, Weisman on piano and guest musician Dimitri Murrath on viola.
They'll open with Igor Stravinksy's "Scenes from Petrushka." Written for a large orchestra, the piece is arranged to fit the more intimate ensemble. Next is Elliott Carter's "Espirit Rude / Espirit Doux," a five-minute "super virtuosic piece" for clarinet and flute. They'll also play more familiar names, with a feature for harp by Maurice Ravel and Robert Schumann's Piano Quintet in E flat Major, Op. 44.
ICP's performances are electric and emotionally evocative – an experience that is meant to explore the depths of humanity. "I think that is [music's] greatest magic, that it's able to synthesize our deepest emotions and highest aspirations and able to present them in a way that completely eclipses and defies spoken language," Weisman says. "I feel incredibly fortunate that I'm able to spend my life doing that."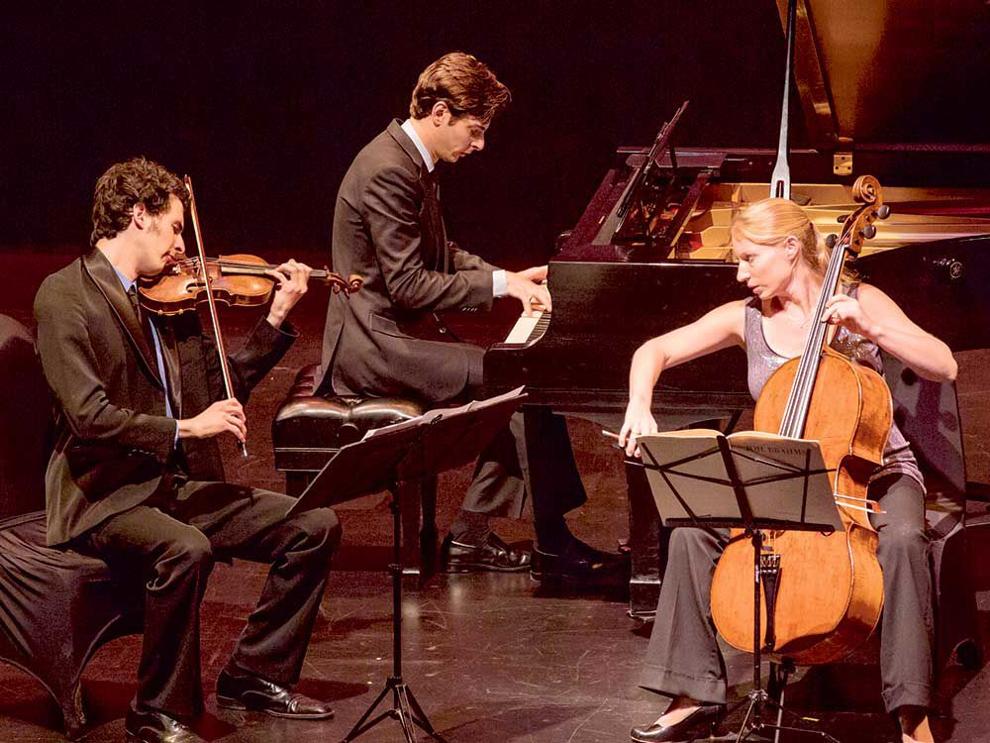 THE ISRAELI CHAMBER PROJECT 3pm Sunday, March 25. Sunset Center, San Carlos at Ninth, Carmel. $45-$60. 626-8254, carmelmusic.org.