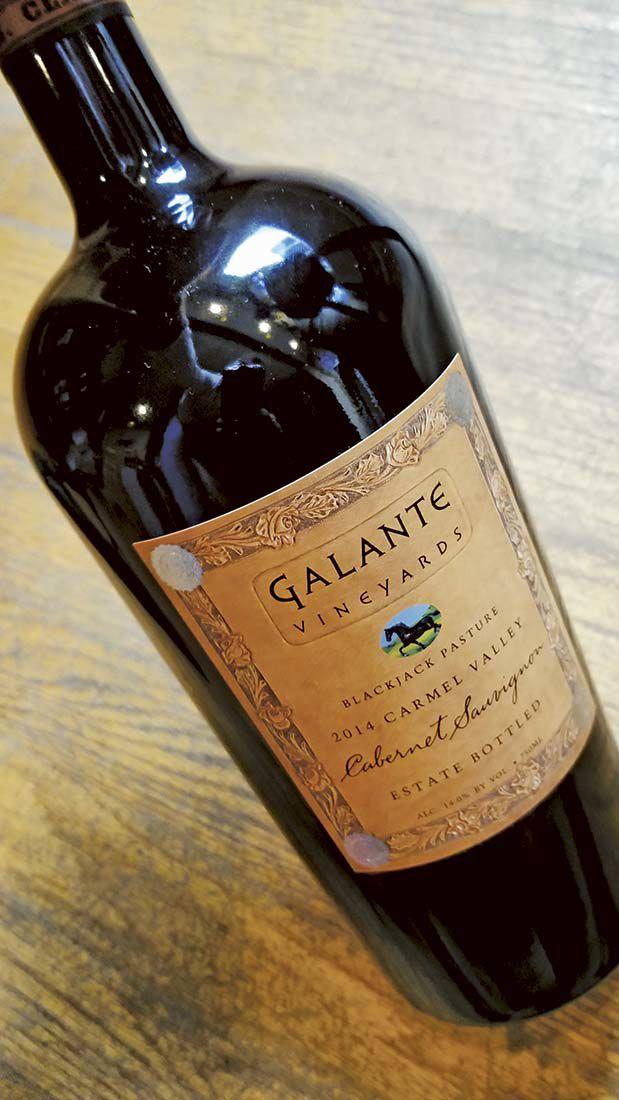 The most recent release of Galante Vineyards' "Blackjack Pasture" line of Cabernet Sauvignons – a 2014 vintage – shows its youth. Or rather, it gives you clues as to where it will be in 20 or 30 years. Yes, you can enjoy it now. There are aromas of black cherries dipped gently into dark chocolate and the rich, jammy sensation of berries – black and blue – that envelops the palate. And it's a well-mannered, confident wine that is bold yet balanced, with impressions of toffee and bittersweet chocolate, along with a lingering finish.
What stands out, however, are the wine's throaty tannins. Like strands of suede, they lash the berry flavors forward and clutch at the palate. This is the mark of a wine that will age well – softening and giving the fruit a cured depth, developing layers of earthiness and oak, chocolate and more. Indeed, the tasting room is still pouring a 1994 vintage from the same line. Winemaker Greg Vita matured the 2014 in 100-percent new French oak and waited before releasing it to the public.
It's up to the public to decide – now or later? Or perhaps both.
GALANTE VINEYARDS Dolores between Ocean and Seventh, Carmel. 624-3800, galantevineyards.com