In the battle between what's old and new, the bartenders at
---
---
Tarpy's Roadhouse would like to Call A Treuse.
That's the name of a cocktail that pits an ancient liqueur – Chartreuse – against a newcomer from California called Chareau. The latter is a relative lightweight, a softie crafted from aloe vera, eau de vie, cucumber, muskmelon and lemon peel. Green Chartreuse, on the other hand, is a severe spirit, its secrets closely guarded by Carthusian Monks, who grind something like 130 botanicals to make the stuff.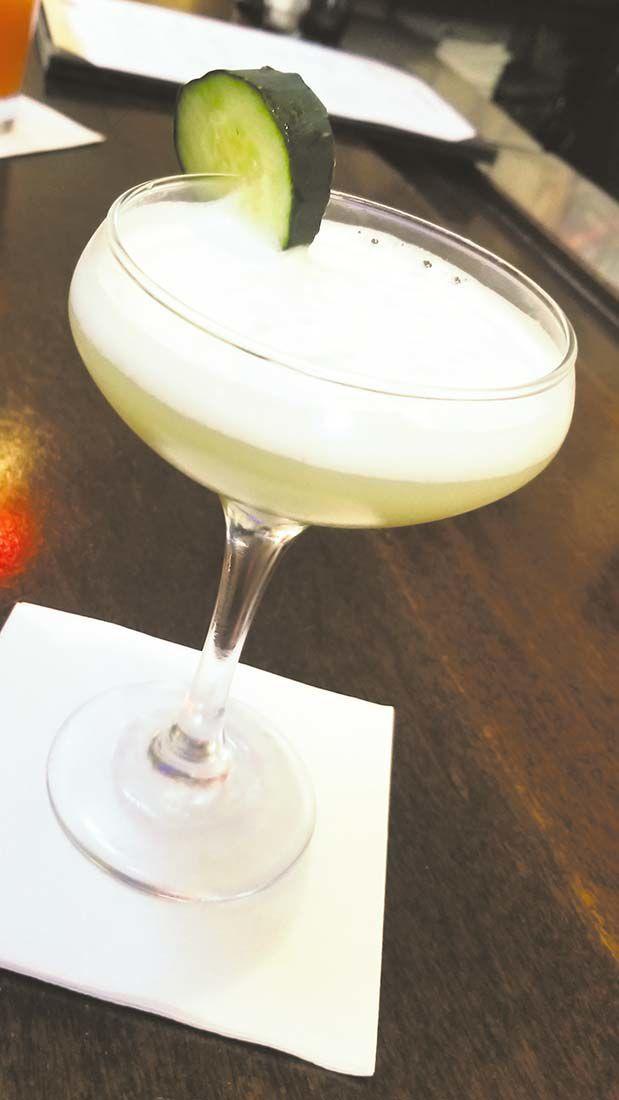 In cocktail form, cool, sweet cucumber cushions the hard, anise-tinted cudgel of Chartreuse. A lilting scent of fresh mint lends a breezy aspect while a cloud of foamed egg white forms an airy pillow. So the sip becomes something easy and refreshing, with a bright herbaceousness over a dense, earthy foundation.
Rather than grappling, the two distinct liqueurs bring opposing sides – bold, pungent flavors on one side; intricate, almost floral on the other – into one pleasant conversation.
In this battle, at least, we are the winners. If only it was so easy to call a truce in other realms.
TARPY'S ROADHOUSE, 2999 Highway 68, Monterey. 647-1444, tarpys.com