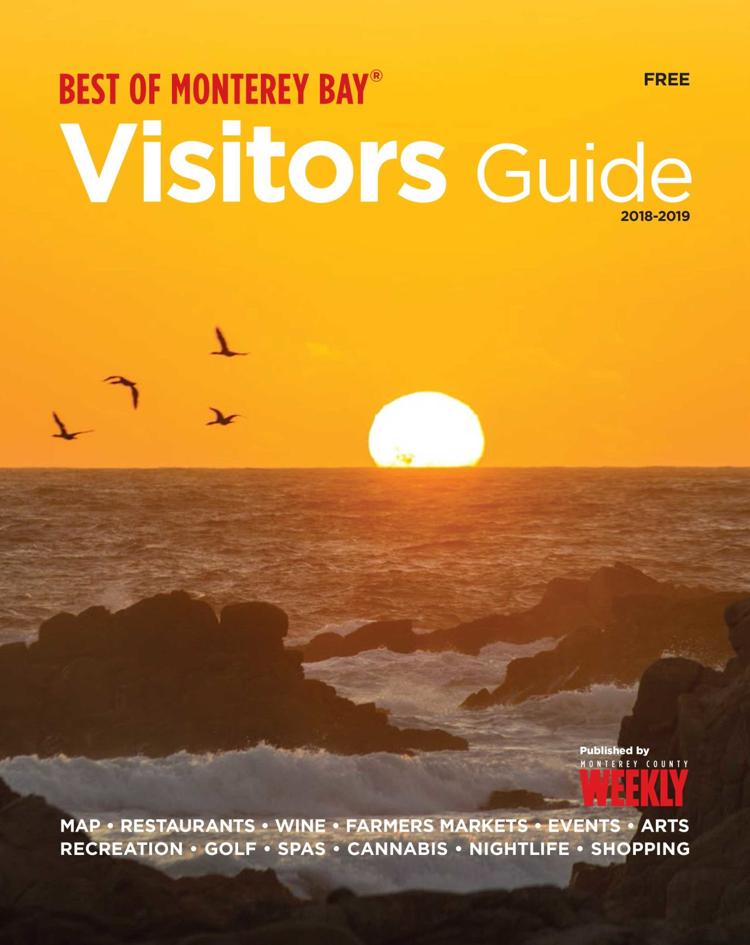 Each year 8 million visitors travel through Monterey County and leave $5.4 billion in their trail.
Reach visitors wanting to experience the best that Monterey County has to offer: dining, shopping, golf, spas, wine, entertainment, art and attractions in the Best of Monterey Bay® Visitors Guide.
For over 20 years, this magazine has been a credible and popular local concierge favorite.
Your marketing message has:
A 100,000 distribution from July 2018 to June 2019
A strategic distribution each week from Moss Landing to Big Sur
A yearlong digital presents veiwable at www.mcweekly.com
Don't miss this opportunity to get your marketing message out. 
Visitors are ready and amped to explore (and to spend). Make sure some of this money is left with your business.
To place an ad or for more info 831-394-5656