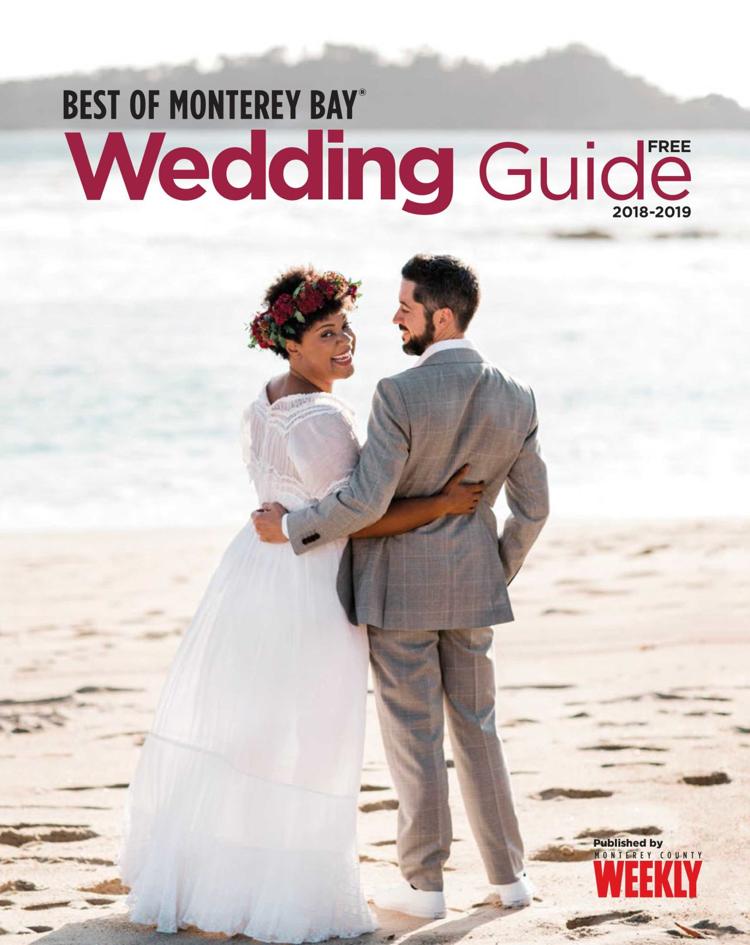 The annual Best of Monterey Bay® Wedding Guide will connect you with eager couples and their families looking to utilize your business or services to make their special day even more memorable. 
Weddings in Monterey County are joyous events. (And big business.) Every year 2600 couples choose to tie the knot right here in our backyard, and together with their guests they add $86 million to our economy. Get your share of that market!
Don't miss 50,000 opportunities to display your wedding marketing message!
36,000 guides inserted into the Monterey County Weekly, the highest circulated publication in the county

14,000 distributed at wedding related venues

A yearlong digital edition viewable at www.mcweekly.com
To place an ad or for more info 831-394-5656