Roderick Mackay's earliest memories are of explosions and urine.
He lived at an orphanage in London, sent there from the squalorous Edinburgh housing project where he was born. His father, fresh off a divorce from his mom, sent him there as he was heading off to fight in World War II.
At night, bombs fell. He and the other orphans huddled in the basement air raid shelter. The longtime Del Rey Oaks resident, now 80, was around 5 at the time.
Down there, defecation had to happen in buckets, if they could be located in the dark. One of his friends returned from a bucket to discover someone had used his thin bedroll instead.
When he vocalized his surprise, the response from the matron was sharp: "Stop screaming. Or they'll drop a bomb on you."
Sixteen of those small children were loaded on an old banana freighter called the SS Bayano that wasn't any safer than the shelter. As they were shipped across the Atlantic to Canada, the convoy with them lost an oil tanker and nearly an American destroyer to German torpedoes.
Mackay was one of the kids on board. His sister, Minnie, also turned over to the orphanage, was not. Neither was his brother, who ran away before he could be committed. His mother, meanwhile, was battling poverty and starting on the first of two susequent marriages; because he didn't hear from her, Mackay assumed she was dead.
Suddenly his entire family was an ocean away.
He and the others were bussed from Quebec to a group home/school in rural Victoria. When he reached his new home, the Nov. 10, 1941 Victoria Daily Times headline read "'Orphans of Blitz' Arrive at Fairbridge School After Hazardous Journey From Britain."
Life at Fairbridge School proved more than enough to make Oliver Twist blush, and inspired a memoir that recently topped 240 pages. Ritual humiliations, head trauma and lashings all figured in.
Decades later, then-prime minister Gordon Brown invited Mackay and company to England to personally apologize.
And that's not even the crazy part of the story.
---
Full disclosure: I've known Roddy McKay, an old friend of my father's, for all my life. In f…
---
Way back in 1909, a powerful man gave a powerful speech about powerless children.
A Rhodes scholar named Kingsley Fairbridge spoke before the Colonial Club at Oxford. The topic: "The Emigration of Poor Children to the Colonies."
He laid out what he saw as a win-win-win: England could relieve overcrowded slums, trim welfare rolls and provide farm hands to parts of the commonwealth long on land and short on manpower.
"The matter touches both our supremacy and our pockets – apart entirely from humanitarian considerations, which are also important," he said.
All told some 130,000 children were forced from the U.K. to Canada, Zimbabwe (then Rhodesia) and Australia.
"Many child migrants were sent overseas by specialist agencies such as the Fairbridge Society, established for the purpose of migrating young children to populate the empire with 'good, white British stock,'" reports the Child Migrants Trust, which eventually sprang up to help reunite families split by the moves.
On its website, the trust includes a quote from the archbishop of Perth, Australia. It came as part of a welcome to an early wave of child migrants to Australia, where Mackay was originally slated to go.
"At a time when empty cradles are contributing woefully to empty spaces, it is necessary to look for external sources of supply," the quote read. "And if we do not supply from our own stock we are leaving ourselves all the more exposed to the menace of the teeming millions of our neighbouring Asiatic races."
~ :: ~
Mackay didn't like church, but at least he was safe there. "The bullies couldn't hit you," he says.
For that matter, neither could his Fairbridge cottage mother.
Her beatings often came after tasks like scrubbing sinks and toilets and polishing the wooden stairs that led to the children's dorm.
"She came in like a drill sergeant," Mackay says, "and wiped the stairs with her finger."
A speck of dust meant a clap upside the head – and motivational language like "You filthy little guttersnipe! You're gonna redo this whole thing!"
With the other orphans and the violent live-in villain, he was living out the bad half of a Disney movie.
"I had serious doubts about this God," Mackay says, "because I could look down the pew and see the cottage mother there, this cruel, vicious woman."
Mrs G., as Mackay calls her in his memoir – though she forced him and his cottage mates to call her "Mum" – liked to put leather straps to bare backs.
"She beat one, two or three of us at a time, then locked us in the basement," he recalls, "which she didn't have to, because we were terrified – and where the hell were we gonna run? Just sadistic."
They were fed so little that the boys would tempt drastic punishment to sneak out to the apple orchard at night. When a child wet the bed, she hung the sheets outside the house to shame him, or made him wrap himself in them and stand on the kitchen table. Her most sinister act, though, was to look the other way as the older kids – who were 15 to Mackay's 7 – made younger kids a daily target.
As he recounts in his memoir, one classmate marveled at the misfortune of landing in a house with two bullies: "They used Roddy like a slave, forcing him to wash their clothes, clean their boots and many other menial tasks."
They forced the younger kids to fight for their entertainment. One of their most inspired torture techniques was to dangle Mackay off the second story gutter until he was weeping and shaking with fear and fatigue. Then they'd snatch him back to the stairway landing.
"I fantasized about falling and breaking my leg," Mackay says. "The hospital would've been a nice change."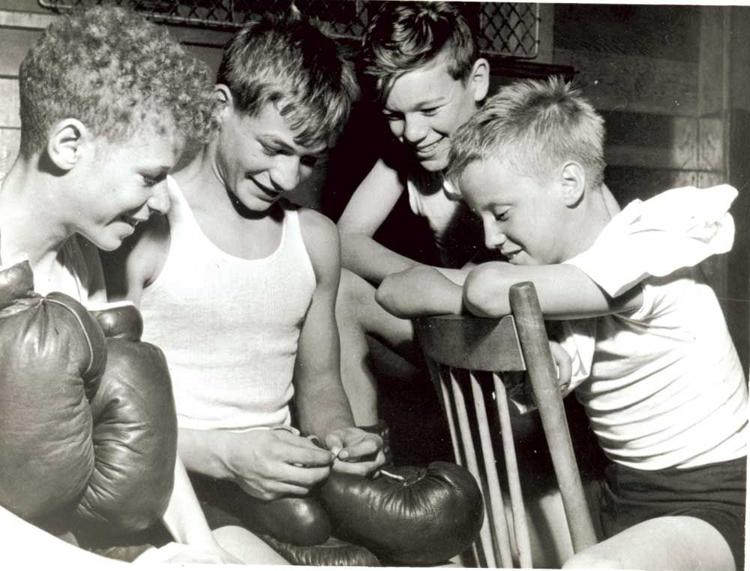 The resulting nightmares haunted him for years.
He is right to figure it wasn't like this for every kid. And he is also right to realize things could be worse. The Migrants Trust cites "the lack of educational provision, the overwork and inadequate pay, the suicides following episodes of ill-treatment and the appalling evidence of protracted physical and sexual abuse" as some of the problems with the system. One of the bullies died in jail, and a Fairbridge duty master was indicted for molesting boys.
After years of house tasks under Mrs. G. – which began at 6am – Mackay graduated to farm work; training farmhands was the ostensible aim of the Fairbridge scheme. There wasn't much training though, and more manure moving than anything else. It was mandatory that half of the 2 cents he was paid each week went to the church collection plate.
He convinced the headmaster to let him join the Army early, at 17.
"People would ask me how hard the Army must've been," he says. "After Fairbridge, it was a breeze. A delight."
~ :: ~
Service in the Army included time in Korea as a medical tech performing field surgeries – and leave, which he used to seek out his dad, who was living with his new family in Edinburgh.
That got weird, fast. His dad swung through moods unpredictably, but was very predictable when Mackay asked about his older brother.
"Stay away from him," he'd say.
Mackay eventually learned his dad never told his second wife about Roddy.
"I was an embarrassment," Mackay says. "He pretended we never existed."
Mackay would later recognize a parallel between his dad – who never volunteered anything about their original family – and the government. Neither was exactly misleading him, but they certainly weren't leading him to any answers.
"They didn't lie to us about the records," he says, "they just didn't tell us they were there."
He pauses and weighs the amount of history that hung in obscurity for so long.
"That happened on a huge scale," he says. "Lots of people."
~ :: ~
More than 30 years passed before Roddy Mackay saw his older brother again.
Last time they were together, Rob was a street-smart 9-year-old who realized their dad was ready to turn them over to the state – and wasn't having it. He even tried to smuggle Roddy away with him to a life on their own.
Roddy was 37 when they met at the San Francisco airport.
He expected a big hug, questions about his life, family and career. So his brother's greeting was startling.
"Did Alex and William go to Canada with you?" he demanded.
Roddy was baffled. "Who the hell are Alex and William?" he asked.
Rob looked at him like he was crazy – "like I lost my nutter," Roddy says.
"Your brothers!" Rob replied.
"I don't have any brothers," Roddy told him. "You're the only one I've got!"
~ :: ~
He traveled to Edinburgh to dig up their birth certificates. He found a genealogy professional. He wrote the government. He wrote the Navy.
But seemingly every return correspondence started "We regret to tell you… "
Roddy would spend years searching for traces of two tiny children who had been swept off to foster care before Roddy was old enough to remember.
"I just kept at it," he says. "OK, I gave up a couple times."
In the meantime, he had some catching up to do with Rob.
Seems while Roddy was polishing stairs and shoveling manure, Rob was learning a different playbook. The first lessons came at England's version of juvenile hall.
By the time Rod visited him in the London, he wouldn't tell him much about what he did, but he would take him to nightclubs while he conducted meetings.
While Rob visited tables, he'd leave a guy to, as Roddy says "take care of me."
He finally asked the guy something.
"I know my brother's successful," he said. "What kind of business is he in?"
The answer is about as much as he'll say about his older brother's career. Rob isn't interested in discussing it with a reporter either.
"You don't know London too well, do you?" the bodyguard said. "We're in the heart of a district, and your brother is the top man here."
~ :: ~
The archive room was a long way from the London nightclubs, and eerily empty by contrast. No one moved. But the dusty depths of the massive Library of Birmingham was filled with lost lives, and for Mackay, filled with promise.
It was also stunningly hard to find. No one – not the Fairbridge organization, not the government he petitioned regularly – told him it might hold the information he sought. A friend's wife who did social work was the only way he was alerted to it.
That kept with the pattern. "We weren't treated well," Mackay says, "but we were well-documented."
He wanted the story of how he was thrown into the system and more about his little brothers. He got just that, along with the realization that when you go searching for answers, you don't always find what you want to hear.
His aunt had warned him of as much, asking "Why can't you just enjoy your nice California life and let the past be?"
In those files he found his father hadn't fought in the war long at all due to unspecified medical reasons, yet made no efforts to reclaim his kids. He remarried before Roddy was crossing the Atlantic.
"Those records really opened my eyes to what father had done," he says. His father remained distant until his death in the early 1970s. Roddy remembers drinking wildly that night. "I was not feeling grief, which didn't feel right," he says.
They also revealed Alexander and Billy Mackay had been fostered to an elderly couple in Aberdeen, Scotland.
~ :: ~
On a November day 14 years ago, Mackay's caller ID told him the incoming call was coming from England. Nothing too atypical there – he talked to Rob regularly – but it was coming at midnight London time.
Mackay knew something was up.
On the other end, Steve Kuti identified himself as a staffer with the Child Migrants Trust – who Roddy had given the Aberdeen lead – and asked Mackay to take a seat.
"Roddy, we have reason to think we have finally located one of your missing brothers," he said.
Soon he was on a flight to the United Kingdom. "Our plane could not fly fast enough," he recalls.
The three brothers, after 60 years, met at Roddy's new nephew's house on the outer rim of London. They took tons of pictures. The prominent Mackay jawbone starred. They took turns quizzing each other on their divergent lives. They pondered their father and his rejection. Scottish evening news even met them at 13 Drummond St., the filthy tenement where they were born.
"We just hugged, cried, laughed," Roddy says. "It was pure emotion."
~ :: ~
Later in life Mackay started having serious trouble with his ears. He has worn hearing aids for much of his life.
A doctor told him his ruptured eardrums could've happen one of two ways: certain types of childhood disease or blows to the head. No trace of childhood disease appears in his records.
The Child Migrants Trust website likens the Fairbridge experience to dark fiction: The kids "felt rather like characters from one of Kafka's novels; their sentence was obvious – exile from their family and homeland – but the nature of their crime was a complete mystery."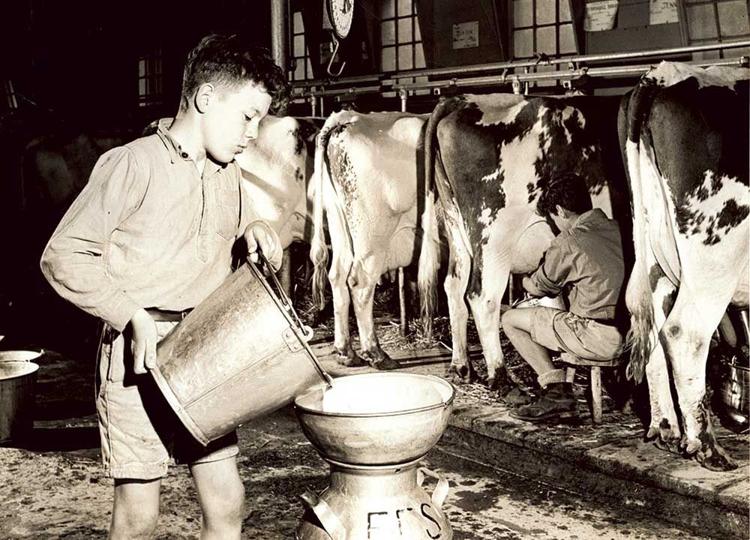 "I had an inferiority complex thanks to the system I was in," Mackay says. "But my head's still attached."
Perspective represents one way he's managed to emerge from so much turbulence to become a decent amateur boxer, military vet, husband, father, Monterey High teacher and coach, and longtime chieftain and managing director of the Monterey Scottish Festival.
"I had to deal with the bitterness, but didn't want it to get the better of me," he says. "I looked at life like there were good things in it and good people."
The final secret, he says, was his friends: "Those Fairbridge guys became my brothers."
~ :: ~
This time, England sent Mackay in the opposite direction.
A few years ago Mother England flew him and his wife Betty to London. Then-Prime Minister Gordon Brown was making a public apology, and seven Canadians were joining a group of Australians to represent the orphans.
Officials fetched them at their London hotel and shuttled them to Westminster. Members of Parliament stood and announced the government's shame.
Then it was Brown's turn to talk.
"To all those former child migrants and their families," he said, "we are truly sorry. They were let down. We are sorry they were allowed to be sent away at the time when they were most vulnerable. We are sorry that instead of caring for them, this country turned its back."
Then he acknowledged the patience that Mackay has come to know so personally: "We are sorry that it has taken so long for this important day to come and for the full and unconditional apology."
Brown, a Scot himself, spotted Mackay wearing his formal Scottish kilt after his speech and came over to shake his hand. They exchanged a few words and a moment of history.
"The prime minister and the guttersnipe," Mackay says.
~ :: ~
Roddy Mackay is tired. Not from chasing his grandkids or thinking how much closer he'd be to his little brothers if he'd met them before age 60. He's tired of writing his memoir.
He says the work doesn't take on added meaning around Christmas, even if family does. It's still work.
But having it down makes his now-decade-long push worth it. He's hoping to find a co-writer or an editor to get it all the way there.
He'd love to see it published, but if nothing more, his kids can access a record he couldn't for so long.
"We were treated like we were nobody. Maybe that's what pushes me to say I'm somebody," he says. "I want them to have the story."