One was the mother of a murdered child who wanted to secure a visa to ensure she'd remain in the U.S. to see the killer prosecuted. One was a man making his way through immigration court and trying to avoid deportation. Another was a man who needed help getting a misdemeanor conviction expunged from his record.
In November 2011, a 14-year-old girl identified only as Maria in California State Bar records was killed by her gangmember boyfriend. Two years later, the girl's mother, known in those same records as Virginia R., hired Salinas-based attorney Gabriel Castillo to help her obtain a U-visa – the type of visa issued to crime victims and their families if they're willing to assist law enforcement with the investigation and prosecution of the crime. Virginia R. paid Castillo $1,500 for his services, and he told her that he would prepare her paperwork and she should receive her visa in about six months.
All he needed was a signature from the Monterey County District Attorney's Office, he told her in March 2013. The paperwork was already in their hands.
Fast forward six months, to September 2013. Virginia R. still didn't have her visa and she kept calling her attorney, who repeatedly told her he was still waiting for the DA's office to sign the paperwork. When she finally called the DA's victim assistance representative, she was told not only did they not have the paperwork – they'd never had it at all. More promises from Castillo followed. Between October and December, she was calling him several times a day; months later, in 2014, she ran into Castillo at a UPS store and asked for her money back.
And a year later, in February 2015, she still hadn't received her money, although Castillo told the State Bar he had paid her.
In April 2013, a man named Angel Juarez hired Castillo to represent him in a deportation hearing, initially paying him $4,000 for his services and then paying him an additional $4,000 a few months later. Castillo did some of the work he said he would, but when it came time for the November 2014 deportation hearing, Castillo didn't show. A frantic Juarez immediately hired another attorney who was appearing in the same immigration court on a different case.
Eventually, after Juarez complained to the State Bar, Castillo refunded $6,000 of his fee.
In January 2015, a man named Raul Becerra paid Castillo $600 to get a misdemeanor domestic violence conviction expunged from his record. Promises followed, as did multiple phone calls and visits to Castillo's office. In April, when nothing had happened, Becerra fired him.
That June, after Becerra complained to the State Bar, Castillo refunded his fee.
Failure to perform, failure to return unearned fees, failure to communicate: The phrases appear prominently in the State Bar's record of disciplinary proceedings against Gabriel Castillo. So does the phrase "moral turpitude," defined as an act that gravely violates the accepted standards of the community. Don't take a client's money and then not do anything for them: It's one of the most basic tenets of practicing law.
In April 2016, the State Bar found that Castillo had engaged in all of the above, and they took action, suspending his license for 90 days. The Executive Office for Immigration Review – the Department of Justice wing responsible for adjudicating all immigration cases in the U.S. – also petitioned the Board of Immigration Appeals to suspend Castillo's privileges from practicing law before immigration courts.
In his favor, State Bar senior counsel Esther Rodgers wrote, Castillo had worked pro bono for several immigration clients and served as a pastor who provided biblical and spiritual guidance.
Once he served his 90-day suspension and gone through ethics training, he was good to practice law again.
Yet just two years later, the State Bar disbarred Castillo after filing a fresh round of ethics violations against him, this time for accepting over $21,000 from nine different clients while suspended. They also say he failed to appear at a number of client hearings, lied about being suspended, continued practicing while suspended and lied to the State Bar when he told them he hadn't practiced law while suspended.
The State Bar also ordered Castillo to repay six clients a total of $12,100, plus interest, although it's unclear he ever did. Once an attorney is disbarred, the State Bar has no authority to ensure restitution is paid.
When it came time for his disbarment hearing, on Feb. 6, 2018, Castillo didn't show up. It seems he had accepted his fate, and the State Bar made his disbarment official on June 1, 2018.
But fate has a funny way of turning.
Disbarred though he might be, Castillo is spending a lot of time in court, this time as a defendant. He's been charged with 54 felonies, including multiple counts of unauthorized practice of law, failure to comply with Supreme Court orders, grand theft, identify theft, false personation (assuming someone else's identity for financial benefit or to do them harm) and filing false or forged documents.
Castillo is 39 years old. If he's convicted, he might be eligible for Social Security by the time he's released from prison.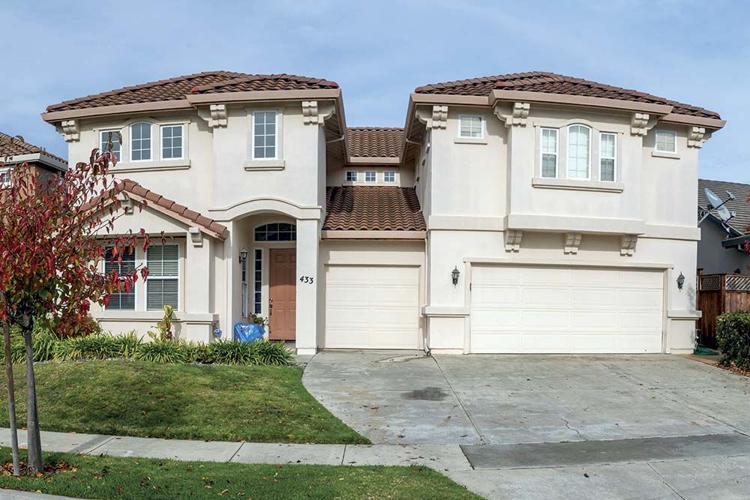 THE CASE AGAINST GABRIEL CASTILLO STARTED AS A COMPLAINT FROM A JUDGE about his professional behavior before it became a complaint before another judge about alleged criminal behavior.
On April 13, 2018, Monterey County Superior Court Judge Elisabeth Mineta sent a complaint to the State Bar, which by then had moved to disbar Castillo, alleging Castillo had taken a payment from a client while suspended.
Both the Superior Court and the State Bar refused to release a copy of Mineta's complaint to theWeekly.
Mineta had issued a bench warrant for the arrest of that anonymous client when the client didn't appear in court. They were facing a a misdemeanor charge, and it's not unusual for a defendant facing a misdemeanor to not appear in court. But Castillo didn't appear on behalf of that client either, and also didn't ask another attorney to stand in for him, which is common practice.
That anonymous client had receipts proving they had paid Castillo, and so Mineta took action.
The State Bar referred Mineta's complaint to the Monterey County District Attorney's Office. According to an unredacted District Attorney investigator's report the prosecutor placed in the public court file, investigators began to turn up others who told similar stories: They paid Castillo not knowing he was suspended at the time they hired him. Most (but not all) had hired him to assist in immigration cases, such as one Gilroy woman who hired Castillo in 2016 to help her minor son obtain a certificate of citizenship. A Salinas woman hired him to represent her on immigration matters, and paid Castillo $2,000 up front, with another $2,000 due in installments.
In October 2018, DA Investigator John Ferreria interviewed Castillo, who said he notified all of his clients about the suspension – and said he would provide the DA's office with documents, including ones showing that he was authorized to receive client money because they hired him prior to being suspended. Months passed in which Ferreria repeatedly tried to contact Castillo, including going to his house, and no dice – Castillo never responded.
On Jan. 31 of this year, Ferreria served a search warrant on Castillo's rental home, which also functioned as his office, at 433 Tudor Way in Salinas. Files revealed nine other alleged victims, all of whom hired and paid Castillo while he was suspended.
In March, when Castillo's arrest was reported in local newspapers and on television news, still more alleged victims came forward.
Most shared a common theme: They were immigrants, many of them worked in the agriculture fields and when they had trouble with Castillo either not showing up or not doing the work he had promised to do, they were reluctant to report him because they feared authorities wouldn't believe them.
WHEN CASTILLO'S LANDLORD MOVED TO EVICT HIM FROM THE HOME AND OFFICE ON TUDOR WAY, Castillo allegedly ran a scam first. He put a listing for the place on Craigslist, hosted open houses and took deposits and first month's rent from seven different potential renters – on a property that wasn't his to rent at all. That's all laid out in an unredacted Salinas Police Department report the prosecutor placed in the public court file.
The alleged rental scam victims also tell a similar story: They saw the Craigslist ad, they toured the home. Castillo wooed each one, telling them he wanted them to live in his place. He took deposits and then slowed or stopped communicating with the prospective tenants.
Castillo told one alleged rental scam victim that he had to leave town to take care of his mother, and that the man would have to wait to move in because family members had gathered and were staying at the home, according to the police report. Then, he advised the same prospective tenant that doctors were going to remove his mother from life support and he needed to travel to Juarez to get her will.
Another alleged victim who hired Castillo to help with his immigration paperwork told Salinas police Castillo hit him up for a $10,000 loan for dental work. In October 2018, the man told police his family in Mexico had been threatened by a cartel and he hired Castillo to help get them out of the country and into the U.S., paying him $3,000. Castillo went to Mexico, met with the man's family, put them up in "a really low-income motel" in Tijuana and, after two days, left them there.
"Castillo's excuse was that the immigration laws were changing every day and at the moment, he was unable to bring them over from Tijuana," the police report states. Later, when he saw Castillo's arrest on the television news and the accusation that he was impersonating an immigration attorney, the man said it "made him feel extremely sick to his stomach."
And he told the police he knew of many other alleged victims who had yet to come forward.
In all, between the alleged rental scam and the alleged lawyer scam, the DA claims Castillo bilked 30 victims out of nearly $77,000.
FOLLOWING HIS ARREST, CASTILLO WAS IN MONTEREY COUNTY JAIL ON $500,000 BAIL – that's a five, followed by five zeroes. By comparison, someone accused of gross vehicular manslaughter while intoxicated might get out on $200,000 bail. Commit a train robbery (yes, it's a crime listed on Monterey County's bail schedule) and said train robber might get $75,000 bail. In most cases, a defendant has to put up 10 percent of the stated bail amount, either in cash or secured by property. In some cases, the judge can order a defendant to pay the full amount.
Castillo's bail was so high because things had gotten complicated. There were two separate cases against him, only he didn't know it, at least not at first. He posted $10,000 bail on the first case and left Monterey County to be with his mother, who was dying in a hospital in Modesto. When he was supposed to appear in court for arraignment on April 16, he didn't – his defense attorney, Gary Thelander, did – and Judge Timothy Roberts issued a warrant for Castillo's arrest, although Roberts held the warrant back to give Castillo time to prove where he had gone and why.
But because an arrest warrant had been issued by Judge Thomas Wills on the initial case, the District Attorney's Office arranged to have Castillo arrested when they found out he was in Modesto. He was picked up there and was in custody when his mother died.
From that time in April, when he was arrested, to the second half of a bail motion hearing in July, Castillo remained in custody at the Monterey County Jail.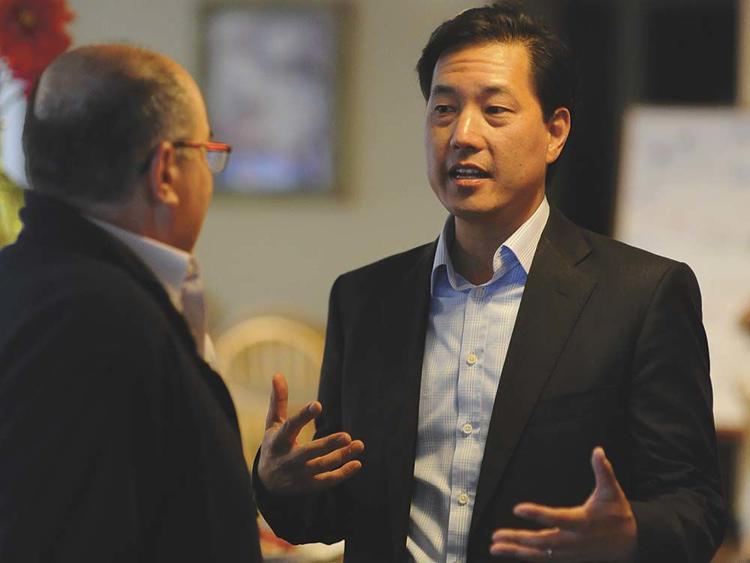 CASTILLO'S FIRST REAL SUBSTANTIVE COURT APPEARANCE CAME MAY 15, at a bail motion hearing before Monterey County Superior Court Judge Andrew Liu. Castillo's attorney, Thelander, argued that his client should either be released on his own recognizance or that the judge should set bail at a reasonable amount. Castillo also had to prove any money he posted for bail didn't come from alleged felonious conduct.
In his written bail motion for that May 15 hearing, Thelander argued that the 54 counts lodged against Castillo didn't warrant escalation to $500,000.
"Our concern is that here's a person who has no criminal history whatsoever, and charges that don't warrant stacking, who finds himself now in custody on a half-million-dollar bond with not much more than having sort of failed to appear on one appearance," Thelander said. "That incarceration is simply not necessary to protect the public."
When it came time for the prosecution to argue its side, things went off the rails. Deputy District Attorney Justin Lee argued that because Castillo had worked as a criminal defense attorney, he understood "all other consequences of being a felon" and had reason to avoid prosecution. And by avoid prosecution, Lee meant he had reason to flee.
"He knows the severity of what's coming to him more than a defendant that doesn't have his training and experience," Lee said. "He knows what's going to happen."
Lee, in his motion, argued that because Castillo speaks Spanish, he could easily flee to Central or South America to avoid prosecution if released. It was an argument that in his own papers, Thelander described as "at best ludicrous, at its worst, racist."
At the hearing, Liu asked Lee, "Does the defendant have ties to Central or South America?"
"Not that I'm aware," Lee said. So why the suggestion about Central or South America, the judge asked.
"It would be easier for someone that speaks Spanish to flee down south, knowing that to be extradited would be nearly impossible to do, moreso (than) someone who doesn't speak Spanish," Lee said. When Liu asked him why he hadn't included Mexico in his argument, Lee responded that Mexico is part of Central America – even though, in fact, it's part of North America.
Liu took a pause. And then he dismantled Lee's premise that a Spanish speaker presented a flight risk merely for speaking Spanish.
"That means every interpreter in this building has a greater incentive to flee to any country where they speak the language? That means my parents have a greater incentive to flee to China? That means that every English speaker in this country has a greater incentive to flee to Canada or England?" Liu asked. "I'm not sure I understand the argument… this strikes me as a dog whistle argument.
"Is this an argument that the District Attorney's office wants to stand by? Does [District Attorney] Jeannine Pacioni approve of this argument? This is a high-profile case. You don't come in throwing out arguments like this based on nothing other than Spanish speaking," he said. "Am I to treat all defendants… who speak Spanish because they have a benefit of an interpreter as a greater risk of flight? They should get higher bail? Is that what I should be doing?"
"No your honor," Lee responded.
"Are you withdrawing that argument?" the judge asked.
"Yes," Lee said.
Chief Assistant DA Berkley Brannon says the racial argument over bail resulted from "almost a throwaway line" in Lee's pleadings that the judge focused on, and that if a defendant as sophisticated as Castillo had the wherewithal to flee to a country like China or Russia or Mexico, where extradition could be difficult, they would likely make the same argument.
"We don't walk into court saying the defendant is a Spanish speaker and deserves higher bail," Brannon says. "If a person is a legitimate flight risk, linguistic ability is relevant.
"I wouldn't be concerned about getting someone back from Canada," Brannon says, "because we'll get someone back from Canada."
After a second hearing on July 17, Thelander brought in several of Castillo's family members to testify that they would put up their own funds to secure Castillo's release. Castillo's brother took out a $5,000 loan to make it happen, and his sister-in-law, a fieldworker, cashed out $2,500 in unemployment checks to contribute to Castillo's bail. Other family donated as well.
After they proved where the money had come from, Liu set bail at $10,000, all cash. The amount paid, Castillo was released that day to await trial.
Lee left the Monterey County District Attorney's Office in mid-November to take a staff attorney job with the state Attorney General's Office.
THERE'S NOT A LOT ABOUT CASTILLO'S BACKGROUND, BEFORE THE DISBARMENT AND THE ARREST, THAT'S PUBLICLY KNOWN. He was born in Texas, graduated from Golden Gate University School of Law in 2008 and set up his practice in Salinas. Through Thelander, Castillo declined to comment for this story. Thelander also declined to comment.
It's notable that not all of Castillo's 30-plus alleged victims named in the investigators' reports placed in the court file consider themselves to be victims. One woman said they had turned the matter between her family and Castillo over to God and bore no ill will toward their former attorney. Another says she had no issues with Castillo from start to finish.
"He completed all of my papers and did a very good job," she says.
And then there's Veronica Annis, a Salinas woman who hired Castillo to represent her in criminal court, and who agreed to speak on the record.
According to Ferreria's report, Castillo told Annis he was working in partnership with an attorney named Kevin Carney. She hired Castillo in January 2019 and paid him $1,500 on the understanding that Carney would appear in court.
Her case was to be heard on April 4.
Four days prior, on March 31, Annis called Carney to ask about her case and Carney had no idea what she was talking about. Carney told her he believed she had been defrauded and he called the DA's office. (Carney could not be reached for comment­ – his phone number has been disconnected and the State Bar listing for him has no updated information.)
"He (Castillo) didn't do anything for me. He just took my money," Annis says. She ended up pleading guilty to a misdemeanor domestic violence charge on Aug. 15, 2019, and was ordered to stay away from her former partner and pay a fine. Her record, beyond that case, is clean.
Of Castillo, she says, "He never showed up. But the judge found out what had happened and gave me more time to hire a new attorney."
Annis ran into Castillo at a Salinas Starbucks in July and called the police to make sure it was OK for him to be out.
"He covered his face like he was hiding from me. I was so upset that I couldn't believe it," she says. "But just the simple fact that he has to walk around hiding his face says a lot.
"I pitied him."
For now, Gabriel Castillo, his wife and their child are living in Salinas with a relative of Castillo's wife. A letter submitted to the court outlines a long list of local connections. A second letter, from the woman with whom they are sharing an apartment on Roosevelt Street, specifies that Castillo's wife and child were already living there while Castillo was in jail, and that he too would be welcome there.
Castillo's hearings have drawn interest from attorneys, some of whom linger in the courtroom after their own matters have been heard, waiting for his case to be called. But most of whom are unwilling to speak on the record about him. There's a lot of weary head shaking when asked about him, and one attorney commented, "He's making us all look bad."
It's unclear how Castillo is spending his time as he awaits trial, or if he is earning any income.
Castillo has a hearing scheduled for Dec. 11, the day before this story is published. He will likely go to trial in 2020.
He turns 40 on Feb. 26.