When the mother thinks back on the first signs, she thinks about the anxiety.
Her beautiful boy, the baseball-loving, gregarious redhead – the youngest of her two sons – was kind of an anxious kid, with nails bitten down to the quick and fingers always near or in his mouth. She and her sons' father were going through a rough divorce, and she understood her youngest had reason to be anxious. She worked in the mental health field, with senior citizens, so she got it. But other than the chewing, and her constant reminders to keep his fingers away from his face, he was a well-adjusted kid, a charming and friendly kid who did pretty well in school and was involved in lots of activities.
He was happy.
She thought he was happy.
As she speaks, she reaches into her purse and pulls out a stack of envelopes. Each one came over the course of a single week, she says, and each one represents a different medical bill for her beautiful boy, now a 20-year-old man. She lists them as she places them down on the table: one from Natividad, one from an ambulance company, another from Salinas Valley Memorial, one from an emergency room doctor, another for a stay at St. Rose Dominican Hospital in Las Vegas from the time he spent living in that city with his birth father. A bill hasn't yet arrived from Community Hospital of the Monterey Peninsula, where last month he spent 72 hours on a psychiatric hold, hearing voices and seeing things while in the throes of a psychotic break. Even though she has insurance, she's bracing for that one. She also could use some help with a lawsuit that was filed against her by one hospital – even though her son is now over the age of 18, one facility sued her for his medical care, a $21,000 bill that could bankrupt her.
Over the course of his 20 years, he's been hospitalized 40 times.
"Freshman year," she says, "he started isolating himself after being very social. He became suicidal and had his first hospitalization at 14 or 15 when he said he was seeing things that weren't there and hearing voices. He became paranoid."
He was diagnosed first with severe depression, then with schizo-affective disorder-bipolar type, where he cycles through episodes of mania and depression. The prescribed medications make him feel numb and slow, so he goes off of them, spirals out of control and self medicates – with alcohol, cocaine, whatever benzodiazepines or other mood-altering pills he can get his hands on, and with meth.
She used to sit in the driveway of their South Salinas home after work and wait for her husband to arrive. She was afraid she'd go inside and find her son dead.
"You can't have any hope. You wake up every day and keep going, but you can't have any hope that anything is going to change," she says. "Your only hope is that they'll stay alive another day."
HOW DO YOU DELIVER HOPE to someone in the throes of hopelessness? How do you cure the seemingly incurable?
Think of your friends and family, and your own experiences: Everyone either is – or knows someone – struggling with mental health issues, from slight depression or anxiety or attention deficit disorder to bipolar disorder, borderline personality disorder or schizophrenia. For some, talk therapy works, for others, medication helps and still for others, nothing seems to stick and life for them and those who love them becomes an untenable nightmare.
According to the National Institute of Mental Health (NIMH), the largest funder of mental health research and one of the 27 institutes that comprise the National Institutes of Health, more than 45 million Americans suffer from mental illness, and an estimated one in five children suffer from mental illness. Meanwhile, according to the NIMH, estimates suggest that only half of the people with mental illness receive treatment.
The treatment rates are lower for young adults, with only about 38 percent of young adults ages 18-25 receiving treatment compared to 43 percent of adults ages 26-49 receiving it.
The Carmel-based nonprofit AIM Youth Mental Health has as its stated goal to build a movement devoted to the mental health of children, teens and young adults by funding clinical research to find better treatments and cures, raise awareness and improve access to those effective treatments. The nonprofit's efforts aren't aimed at specific disorders nor institutions – they fund the search for cures for all types of youth mental disorders, and fund research regardless of where researchers are based.
AIM started as a service project Carmel hotelier Susan Stilwell undertook with her children in 2014 through the National Charity League. It was a good way to donate some of her time while also collaborating with her kids, she thought.
But it was two years post-Sandy Hook, when a severely mentally ill young man named Adam Lanza went to his former elementary school in Newtown, Connecticut, and murdered 20 first-grade children and six adults before taking his own life. He also murdered his mother before the shooting began.
In 2014, more than 30 others were killed in various school shootings. It resonated with Stilwell.
"There were all these school shootings and the shooters in general had mental health problems," she says, "and I realized there was a huge void, nothing for kids' mental health. There's nothing focusing specifically on getting to the core of the problem and identifying the best practices to help kids now, and I got the idea we should start something."
The fundraising started with an inaugural gala at Pebble Beach that brought in $300,000. Then came a charity walk at Lovers Point. AIM became a nonprofit in 2016, and from there, Stilwell began rallying a board of directors and a scientific advisory board that now numbers 12 and includes researchers at Harvard University, University of Southern California, UC Berkeley, UC San Francisco, Yale, Oxford and the University of Melbourne, among others. Since launching, AIM has raised $2.5 million and disseminated $1 million to researchers.
One of those researchers is Adam Gazzaley, M.D., a neurologist and professor at the School of Medicine at UC San Francisco and founder of Neuroscape, a center engaged in technology creation and scientific research with an end goal of using technology to improve brain function.
"There's been a lot of press and concerned interest in technology contributing to the many challenges we face, especially in children," Gazzaley says. "But technology, when thoughtfully designed to benefit how our brains function, could be a new type of medicine."
Gazzaley in 2018 received a $45,600 grant from AIM to conduct a pilot study of adaptive attention training software called Engage in adolescents who have difficulties with attention. Engage is described as a meditation-inspired, tabled-based game meant to improve sustained attention, as well as delayed gratification.
Gazzaley's pilot involves up to 45 adolescents, ages 12-16, in Monterey County, with another group involved in a pilot in San Francisco. If the study results show "meaningful and sustainable" benefits in children who play the game for six weeks, Gazzaley hopes to advance the technology further and bring it through the approval process of the U.S. Food and Drug Administration.
"If we want to do better in terms of taking care of the developing minds of children, which is incredibly lacking right now, we need to push aggressively into new domains," Gazzaley says.
But research costs money, and the NIMH, he says, tends to be conservative in what it funds. At UCSF, his group studies a variety of conditions, including autism, post-traumatic stress disorder, depression and Alzheimer's disease, all of which can cause deficits in attention.
"Our research is – how do we put it? – not traditional and we're trying to be innovative in thinking outside the box about tomorrow's medicine," he says. "We find it challenging to obtain traditional funding and it's very helpful to have the support of groups like AIM and other foundations and individuals to support a new pathway forward for medicine."
AIM has also funded the work of UCLA's Marc Weintraub, Ph.D., with a $135,000, two-year grant in 2018 that will help him with a variety of projects to better understand the risk factors for serious mental illness such as bipolar and psychotic disorders. His work includes a pilot that's testing group treatment for adolescents in the early stages of serious mental illness to determine if youth who experience a range of early symptoms can benefit from emotion-focused, cognitive behavioral therapy.
AIM also granted $64,000 to Anjali Sankar, Ph.D., a postdoctoral associate at the Mood Disorders Research Program at the Yale School of Medicine, to investigate potential predictors of suicide in youth and strategies to reduce them. It also funded the now-completed work of University of Washington's Katie McLaughlin, Ph.D. (she's now at Harvard) with a $250,000, three-year grant to study the biology of stress, how it can lead to anxiety and depression in youth, and how stressful life events can change the neurobiology underlying how youth respond emotionally to their environment.
David Miklowitz, PhD., a professor of psychiatry at UCLA, director of the university's Child and Adolescent Mood Disorders Program and a scientific board adviser to AIM, says AIM and organizations like it occupy a necessary space in how research gets funded, especially for researchers just starting out, or seeking to scale up their work.
"We're very dependent on NIMH for our funding, and you can apply for a starter grant or something very big, but it's difficult to get a medium level of funding when you have an idea you want to test," Miklowitz says. "They want to see you've done quite a bit of legwork before you can apply, so there's a gap.
"If I have an idea, AIM is a place I can go for funding," he says. "And I think AIM could grow and end up funding multiple-site studies. But now, for funding post-docs in small projects, it's a good place to start."
In the few short years since launching, AIM's reach has grown, Stilwell says.
"We have gone literally around the world seeing what's there for youth mental health and what research is going on and what countries have the best mental health care," she says. "We're funding clinical research that can go to the front lines of where kids are being treated."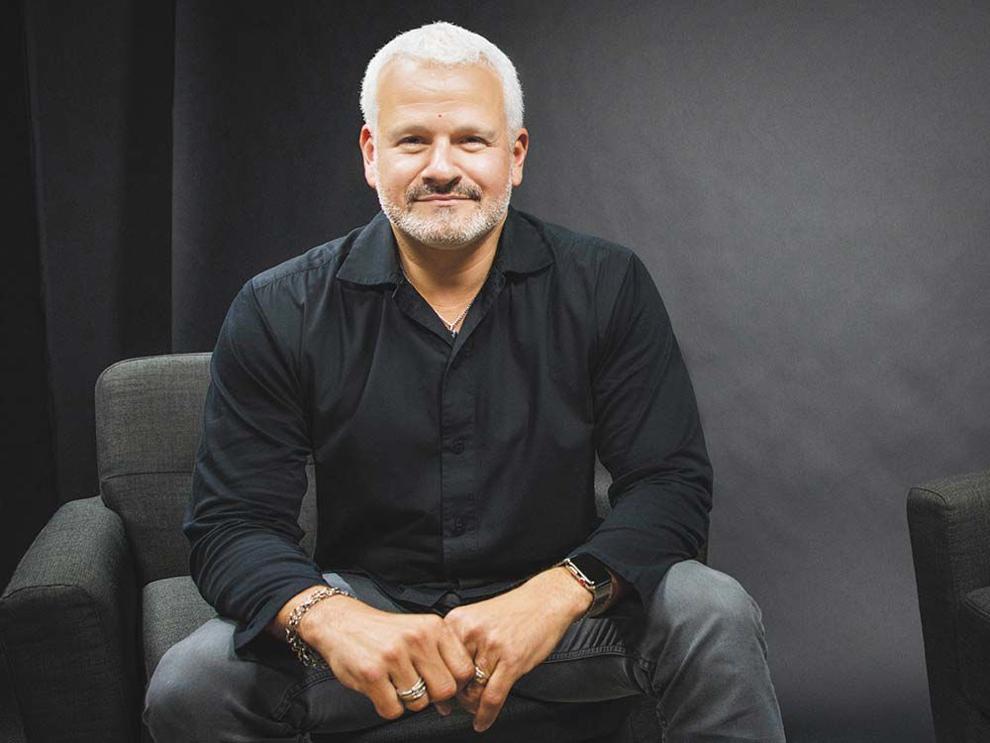 BUT TO FUND THAT, AIM also has to create awareness – no awareness, no money. Its awareness is about to increase exponentially with a two-day scientific think tank at which researchers will strategize about AIM's research funding. In attendance will be top researchers speaking about their fields of expertise, from effective treatments for eating disorders to prevention and treatment of adolescent depression, early intervention in anxiety and obsessive-compulsive disorder, therapies for social anxiety and how families can better cope with bipolar disorder in teens.
The science might be high-minded, but several events during the think tank will be accessible to the public. A dinner at a private venue in Pebble Beach will feature talks by Gazzaley, speaking on digital medicine, and Oxford's David M. Clark, speaking about therapies for social anxiety. Students and families are also invited to a no – to low-cost session on May 17 at the Sunset Center, not just to listen to presentations, but to ask questions directly of the researchers as well.
Cheryl McCormick, Ph.D., a veteran nonprofit executive who formerly led the YWCA of Monterey County and became AIM's first executive director last month, says the researchers presenting are a compassionate and empathetic group, and no question to them should be considered out of bounds.
If you're a child with mental health issues, the talks might give you insight into yourself. If you have a friend or family member who's struggling, the talks might give you insight into them. Parents, meanwhile, will learn about the latest advancements in youth mental health.
"I get choked up talking about this," McCormick says. "What do you do when you have a parent on the phone explaining their grief when their child has died by suicide? To hear them struggle, it's a tidal wave of grief. If we had any other epidemic in this country where one in five were afflicted, we would demand science and government get it together and focus their attention on it.
"Young people want to know what signs to look for in their friends, and how to help them. They ask, 'How do we know they're not well and how do we reach out?'" McCormick says. "It's a matter of asking the question and reaching out. Any positive thought is good."
Going forward, AIM is looking to expand its physical presence around the country. Currently, Seattle and Dallas are under consideration for the launch.
"We don't want to be institution – or geography-specific, but our community here is our home base," McCormick says. "We want to use this as a model and duplicate it around the country and around the world."
IN SALINAS, AS THE MOM STRUGGLES to find treatment options for her son, and struggles to find reasons to hope, Miklowitz says he understands too well the issues she and her son face.
"On the negative side, parents are frustrated with finding the treatments they need, they can't find practitioners who treat their kid's particular problem or if they see a psychiatrist, it's 'Let's try them on lithium' and they can't see them for another month," he says. "And in the meantime, they have a kid raging at home, or suicidal and missing school and they feel hopeless: 'Am I going to be dealing with this for the rest of my life?'"
But there's increasing societal recognition of mental illness as an issue that deserves real treatment (and research), with celebrities opening up about their mental health struggles and media being more sympathetic.
"People are willing to be more open-minded and there's a huge advance in gene research to try to identify what targets of drugs can be, and for psychotherapy, what does and doesn't work," Miklowitz says. "It's no longer just sitting and talking. It's more active. There is reason to be hopeful."
INAUGURAL SCIENTIFIC SYMPOSIUM PUBLIC EVENT takes place on Friday, May 17 starting at 7:30am (registration) with presentations, panel discussions and questions from 8am-12:30pm at Sunset Center, Ninth and San Carlos, Carmel. $30; free/students. 372-1600, aimformentalhealth.org.
---
Thinking Clearly
Help is out there. Here's a partial list of local resources for addressing mental illness.
Interim Inc. provides a range of counseling services, substance abuse recovery, transitional housing and crisis housing for clients with mental illness. 649-4522, interiminc.org.
Monterey County Behavioral Health offers a phone line (8am-5pm Monday-Friday) to connect with a social worker. (888) 258-6029 or (831) 796-1788, bit.ly/mocobehavioralhealth.
Walk-ins are welcome at the following regional Behavioral Health offices:
Salinas: 10am-2pm Mon-Fri, 1441 Constitution Blvd., Building 400, Suite 202
Marina: 10am-2pm Mon-Fri, 299 Twelfth Ave.
King City: 10am-2pm Tue and Thu, 200 Broadway, Suite 70, King City
Soledad: 10am-2pm Mon and Wed, 359 Gabilan Drive
To reach the Crisis Team at Natividad, call 755-4111 and ask for a "crisis team member."
National Alliance on Mental Illness provides free support for peers and family members living with, working with or caring for someone who has a mental illness. (831) 422-6264, info@namimonterey.org, namimonterey.org.
Omni Resource Center offers free peer-led programs and a place for social connection. 10am-4pm Mon-Fri at the Pajaro Street Wellness Center, 339 Pajaro St., Salinas. (831) 800-7530, interiminc.org/omni.
Suicide Prevention Service staffs a 24/7 hotline for people who are feeling suicidal, people worried about someone else and people who are grieving. The hotline is (877) 663-5433. For information on additional services: (831) 459-9373, fsa-cc.org/suicide-prevention-service.
Sun Street Centers offer addiction recovery services including residential programs. (831) 753-5144, sunstreetcenters.org.