On the morning of July 15, 1985, a 22-year-old woman got a phone call from her mom's co-worker.
It was unlike her mom, Paula Durocher, to be a no-show at the Madden Company, which sold copiers and office equipment in Monterey. The colleague quickly rang Durocher's daughter at the nearby camera shop where she worked.
Anita Campo left a regular customer in charge, and drove a few blocks to her mom's place near the Monterey County Fairgrounds.
She knocked, and there was no answer, but she could hear the TV.
She climbed the stairs to the second-floor neighbor's apartment. From there, she could peer down and see that the screen door to the patio was open. Her mom always kept the sliding screen door shut to keep her three cockatiels, who had free reign of the apartment, from flying away.
If she didn't before, Campo knew something was wrong now. She let herself in through the back door.
What she saw next remains difficult to describe, and even harder to process.
The coffee pot was still on, and a half-eaten steak was left on the table. A cigarette was left behind in the ashtray, burned into a cylinder of ash.
Durocher, 40, was wearing her customary teal-colored bathrobe. On her chest three gaping 2-inch-long wounds were just starting to crust over with a red-brown color. Each penetrated more than 4 inches, puncturing her heart. The autopsy report would later list the cause of death as "stab wounds to the chest, seconds to minutes."
Certain details would become more important later: Nothing was ransacked, and nothing was missing, except for a steak knife – the presumed murder weapon – which was never found.
The pursuit of justice would ultimately send a serial burglar with an expensive heroin habit to prison for life, even though he maintains to this day he didn't do it and the evidence is shaky at best.
It would also create more questions than answers.
Among them: Whose DNA wound up underneath Durocher's fingernails? What's enough evidence to send a man to jail for life? Can you get a fair trial if you're a career criminal? Who's there to help you when you are convicted of something you swear you didn't do?
Then there's a final question: If Durocher didn't eat that steak – and autopsy results reveal her stomach was empty – who did?
• • •
The career criminal is Jack Sagin, and he's not a good guy. There's not much debate about that.
He was first arrested at age 14 for burglary, and a year later for firing a gun in the city of Monterey.
In 1968, he deserted the U.S. Army, and was arrested six more times that year alone on charges of burglary, possession of narcotics paraphernalia and possession of a sawed-off rifle.
In 1985 he was crashing on friends' couches. Around the time Durocher was killed, he was staying with a friend in her Fremont Boulevard motel room in exchange for drugs; Sagin would shoot her up himself. Another friend would join him on burglary trips, and she'd usually stay in the car, high. Sagin would steal things and sell them to pay for his heroin habit.
In the month after Durocher's murder, Sagin allegedly went on a burglary spree, breaking into a house in New Monterey, four houses in Carmel Valley, and a paint shop in Sand City.
He stole VCRs, microwaves, stereos, TVs, an air compressor.
Seaside police arrested Sagin on Aug. 8, 1985 at the corner of Fremont and Canyon Del Rey. As officers moved in, Sagin pulled a knife. The crime report lists his demeanor as "violent," and he was charged with assaulting an officer with a deadly weapon.
He reportedly told the cops he'd rather be shot than go back to prison. He'd already done prison time for five other crimes, including voluntary manslaughter.
He landed in Monterey County Jail, which triggered a turning point in Durocher's murder case: Two fellow inmates – no saints themselves – turned Sagin in to the cops for murder.
One of them, Louis Graxiola, met Sagin at a club in Monterey in the '70s. Graxiola landed in the same jail unit after he was arrested Sept. 30 for shoplifting cigarettes from Safeway in Marina.
Three days later, Graxiola was in the courthouse hallway, and flagged down a district attorney investigator he recognized. He had to tell him about this crazy story he's heard in the jail, about a woman stabbed three times in the heart in Monterey.
Robert Castaneda, arrested in October on grand theft charges, was put in the cell next to Sagin's. They knew each other from time spent in San Quentin State Prison.
Castaneda asked jailers to get him facetime with Monterey cops, and he relayed a story he said Sagin told him about a grisly murder. Sagin said he'd disposed of the shoes he wore at the crime scene to avoid matching footprints, Castaneda claimed, then tossed the bloody knife into the bay.
The two worked out a deal, Castaneda told investigators: During the trial, when called to testify, Castaneda would tell the jury he was lying, causing a mistrial. In exchange, Sagin would wire him $1,000.
Years later, Deputy District Attorney Marie Aronson summed up Sagin's character in court papers.
"It is his own criminal history and lifestyle, in addition to his multiple confessions," she wrote, "that makes him the most likely person to have killed Paula Durocher."
Sagin's mom, sister and brother-in-law testified at trial that he'd been visiting them at his mother's place in San Jose the weekend of the crime. His sister had just had a baby.
With no physical evidence like fingerprints or a murder weapon, the case came down to which witnesses were more credible: jailhouse snitches with their own motivations or the defendant's family members and theirs.
The trial took eight days. The jury deliberated for an hour and 25 minutes.
After the guilty verdict was announced, Sagin interjected a comment: "Your honor, I would like to state one thing. You made a mistake, because I didn't kill this woman."
"Well, that's possible," Monterey County Superior Court Judge Harkjoon Paik replied.
When Sagin was sentenced to life in prison without parole, court papers handing him over to the California Department of Corrections show he'd spent 641 days incarcerated.
As of today, that number is 10,283. Sagin's sister's kid, who he says he visited as an infant the day Durocher was killed, is now pushing 30.
• • •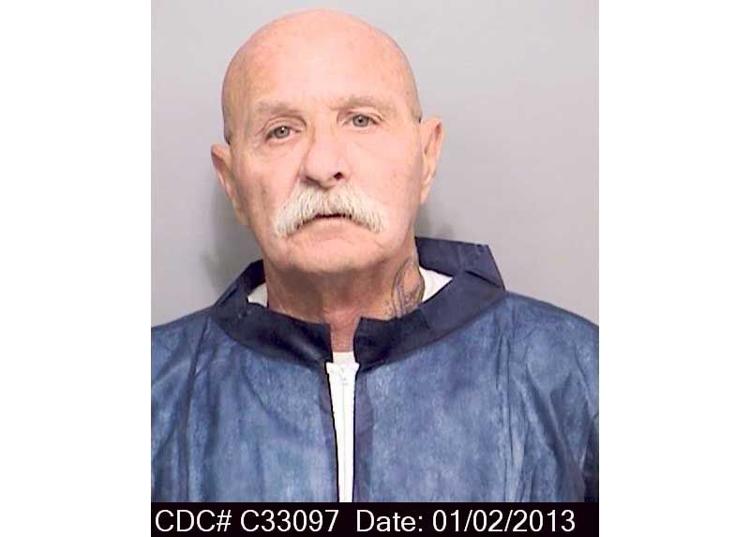 Evidence, both what was found and what was missing, helped investigators and defense attorneys piece together their accounts of who did – or didn't – kill Paula Durocher.
Samples collected from the murder victim's teal-colored bathrobe showed a DNA match for her boyfriend, Bob Causey.
A steak knife, about 7 inches long and the probable murder weapon, was the only item found missing from the victim's apartment.
A reddish stain on the victim's necklace tested negative for blood, and no DNA was detected.
A partly eaten steak was left at the murder scene, but the victim's stomach was empty.
DNA of a co-worker, Ronald Jeter, was found on a blood-stained checkered towel left on the victim's feet.
Fingernail scrapings, collected with a toothpick from under the victim's nails, revealed the DNA of an unidentified man. No match was ever found in the FBI's national database.
• • •
In 1987, a year after Sagin was convicted of murder, prosecutors made their first conviction based on DNA evidence. That paved the way for breakthroughs in evidence collection, and opened up opportunities to revisit old cases. Unlike testimony from witnesses – who pass on, or whose memories fade over time – DNA lasts.
On Feb. 26, 2009, Monterey PD sent eight items to the Serological Research Institute in Richmond to be tested for DNA.
Those eight envelopes and bags contained bits and pieces of Paula Durocher's life, items previously sealed in an evidence locker at the Monterey Police Department.
Lab techs isolated bodily fluids – blood stains, sperm, saliva – from her bathrobe, a towel draped over her feet, the butt of a joint. They then spun the traces of human material in a centrifuge. Each cell contains a complete set of the DNA of who it came from – a genetic fingerprint.
The lab results found matches for five different men on those eight items. None of them was Sagin.
• • •
The DNA they did find belonged to other people in Durocher's life.
There was Durocher's boyfriend, Bob Causey, who'd been planning to take her to watch motorcycle racing at Laguna Seca the day she died. She canceled because arthritis in her hip was acting up; he said he called her a couple of times from the racetrack, but got no answer.
There was Ronald Jeter, a co-worker who said he stopped by for a half hour or so on the morning of the day she was killed to catch up and give her a gift after returning from a trip.
There was Danny Baudour, an ex-boyfriend who lived briefly with Durocher and had asked her to marry him even after they broke up a few months before she was murdered. When she said no, she told her daughter she feared he'd make her walk home from dinner in Moss Landing.
There was Matthew Moodenbaugh, then Campo's boyfriend (and later husband). He told investigators it would be no surprise to find his DNA on partially smoked joints in Durocher's apartment.
And then there's an unidentified fifth man. His DNA was scraped with a toothpick from underneath the fingernails of Durocher's left hand – where skin cells might've scratched off in an altercation.
After searching the FBI's national DNA database, no match was found.
It's possible that the unknown DNA matches the killer, who's never surfaced. Or maybe Sagin did kill Durocher, but didn't leave a trace. It's possible the DNA left on a bloody towel on her feet identifies a viable suspect.
And it's possible that she just didn't do the laundry very often, and the DNA on her robe just served as evidence of recent boyfriends.
Durocher, who was divorced, had a busy love life and seemed to be dating someone new all the time. Campo couldn't keep track of the boyfriends, and didn't much like most of them.
"It was like, 'What's mom doing?'" she told a detective. "Where's she find these sleazoids?"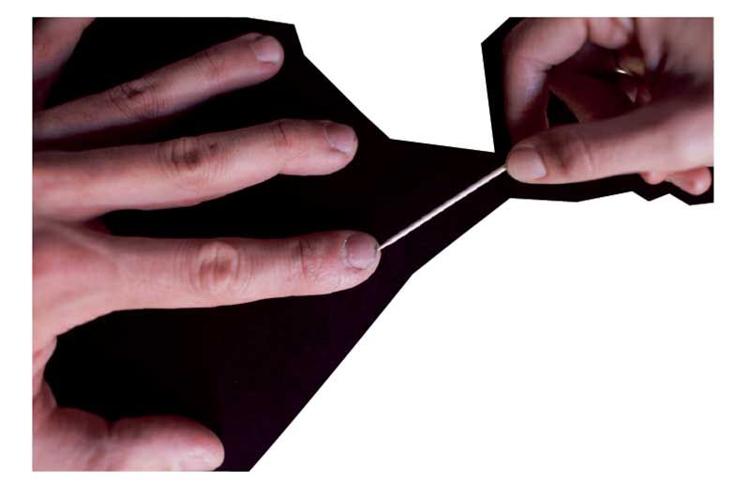 The DA's explanation for the fingernail scrapings is that back then, before DNA was routinely collected as evidence, an investigator sampling the fingernails of a murder victim wouldn't have known proper protocol. He might have contaminated the evidence with his own DNA.
• • •
On a fall day in 1993, 7-year-old Ashley Estell was with her family at a park in Plano, Texas, watching her brother's soccer game, when she disappeared. Her body was found the next day.
Ten days later, Michael Blair was arrested for her murder. Multiple eyewitness accounts placed him in the park, and experts used a microscope to examined hairs left on the girl's body, which they said resembled Blair's. A jury found him guilty. He was sentenced to death.
A newborn nonprofit justice group called The Innocence Project took on Blair's case, and requested DNA testing. Years later, when the court agreed to consider the tests, and they revealed the DNA of three other men – two from underneath Estell's fingernails, and another, who'd been a suspect back in 1993, on her clothes. No sign of Blair.
He was exonerated of the murder, after more than 13 years on Death Row.
Like Sagin, Blair had an extensive criminal record. He's doing life for other crimes, but he's been proven innocent of the most heinous – and he won't be put to death for something he didn't do.
Jamie Lee Petersen was in a Michigan jail on other charges when a fellow inmate told investigators Petersen had confessed to murdering a woman. Petersen was found guilty and sentenced to life in prison without parole.
After advances in DNA-testing technology showed multiple matches on the body for a Jason Ryan – and none for Petersen – Ryan was arrested for the murder, and Petersen was released on Sept. 4, after 16 years in prison.
Each case is unique, but certain elements appear again and again in wrongful convictions. Fingernail scrapings help; jailhouse informants are proven wrong.
In the late '80s, after the first successful rape conviction based on DNA evidence in England, prosecutors introduced DNA to the courtroom as a persuasive tool for convincing juries to lock up perps.
Since 1992, when the New York City-based Innocence Project formed, 321 people have been exonerated through DNA testing in the U.S., including 18 who had been previously sentenced to death.
Today 70 nonprofits provide legal representation to inmates claiming wrongful convictions. Together, they form the Innocence Network. One member is the Northern California Innocence Project, based out of Santa Clara Law School.
Inmates or their family members write in, and attorneys take on cases with compelling new, untested or misinterpreted evidence (as opposed to procedural challenges), then represent clients pro bono using funds from grants and donations.
They don't take just any case. About 900 inmates a year submit requests for NCIP to challenge their convictions, but they work only about 50 active cases at a time. Since NCIP was founded in 2001, they've exonerated 17 inmates.
NCIP was brand new when they first took on Sagin's case in 2003. He is their only active case in Monterey County and one of a few dozen in more than a decade.
Besides conducting appeals, nonprofits in the Innocence Network also advocate for improvements to evidence collection techniques and higher scientific standards for forensics.
The Innocence Network serves as a check on a system when its checks and balances fail, according to Innocence Project spokesperson Paul Cates.
"The system's probably never go to be 100-percent perfect, but there are things we can do to improve the ability of jurors to make good decisions," he says. "That's the philosophy we're working with."
That philosophy means taking on mountains of paperwork and evidence to reinterpret a case. It's time-consuming, and an uphill battle.
• • •
The prosecutor who successfully tried Sagin's case, Bill McCardle, died a few years ago. Over the years, the case cycled through different deputy DAs, each learning the details and filing paperwork relevant at the time to uphold the verdict. Deputy DA Glenn Pesenhofer, who's now working the case, keeps seven file boxes of documents in his office for easy reference.
"Once there's a trial, the conviction is presumed to be correct," Pesenhofer says. "If we thought the evidence showed otherwise, we would've conceded. Obviously, we haven't done that."
Sagin has stuck to what he said in the courtroom in '86. He has appealed and filed multiple writs of habeas corpus, the only real chance for convicted criminals to introduce new evidence and prove their innocence.
Each time he's been denied. Eventually he completed an Innocence Project questionnaire. The resulting NCIP advocacy led to the DNA testing.
But even that promises little.
"Once you've been convicted, it becomes very difficult to overturn a conviction. The courts really favor finality," Cates says. "DNA evidence was in many ways a huge gamechanger, but the road is still extremely difficult to get a court to overturn a conviction."
Louis Graxiola, one of the jailhouse informants, is dead. The other key witness, Robert Castaneda, is serving an 18-year sentence in Arizona for armed robbery and kidnapping.
Castaneda could be called to testify if the case ever goes to trial again, but he has good reason to hope Sagin never gets out: He's scared. His testimony got Sagin sentenced to life.
That means any hopes for Sagin's case hinge on the DNA evidence and other Innocence Project findings.
Sharon Pagaling Hagan, a retired special agent for the California Attorney General, examined crime scene photos and evidence for NCIP and found the crime was clearly motivated by sexual assault, not burglary.
She saw dark, horizontal lines on Durocher's neck, and took them as evidence that the killer had held a knife there: "Such wounds are often the result of an offender's attempt to gain a victim's compliance during the early portion of an assault," Hagan wrote.
The Innocence Project team identifies other holes in the DA's robbery narrative. Why would a burglar would enter the house when the TV was audible? Why was nothing stolen? Why was there no sign of forcible entry? And who stops to eat half a steak during a break-in and a murder? Wouldn't that suggest a known visitor ate it before things turned violent?
A forensic nurse working with the Northern California Innocence Project put its case simply in an email to retired Chief Assistant DA Terry Spitz: "I am convinced Sagin did not murder Paula Durocher."
• • •
On a July day in 1985, a few weeks before the murder that would lead to his eventual life imprisonment, Sagin and a friend were out driving around Monterey together.
They'd met about a month earlier hanging out on Fisherman's Wharf, where his friend liked to fish. That guy's ex-girlfriend, Linda Durocher, lived in an apartment complex on Dela Vina Avenue in Monterey, and he often borrowed cash from her. Even if she wasn't home, he knew where the spare key was, under the flower pot, and he could let himself in.
The duo drove up, and she was home. The driver got out of the car and chatted with his ex for 10 minutes, and she gave him $40. He returned to the car where Sagin had been waiting. They split the money, and went on their way.
Depending on who you ask, that scenario never actually happened. But it's what Russel Wydler, Sagin's pal, told the jury.
His story became a key piece of the narrative that portrayed the murder as a burglary gone wrong, as it established Sagin's familiarity with the place and provided motive for a robbery.
In 2011, the Northern California Innocence Project sent a private investigator to visit Wydler at his North Carolina home. He told the investigator he'd made up the whole bit about telling Sagin where Durocher lived. But he refused to sign a document saying he'd lied.
The investigator signed an affidavit – under penalty of perjury – that he heard Wydler admit the lie.
Wydler died on June 1. The NCIP case presses on.
Monterey County Superior Court Judge Julie Culver will decide by Feb. 16 whether or not to grant a new hearing on the worthiness of the new DNA evidence. After that, if a judge thinks the new evidence could change the verdict, they can order a new trial.
Attorneys representing Sagin declined an interview for this story, citing a policy of never discussing pending cases. Sagin himself wrote from prison in San Diego that he wants to talk, but his lawyers won't let him. "I'm sorry, cause I want to give you that interview," Sagin wrote on Oct. 27. "Thank you for your interest."
That leaves the extensive court record to tell the story.
One of the hundreds of documents in the court file describes a trip Monterey Police Detective Bryan Kruse and DA Investigator Adam Sepagan took to Arizona to talk to Robert Castaneda at Lewis Prison in Arizona this summer, trying to answer some unanswered questions with help from the one surviving man whose testimony put Sagin in jail for nearly three decades, and counting.
Castaneda asks the duo: "Do you think he's gonna get out?"
"I don't think so," Sepagan responds.
"I'll be honest with you, there's some holes in the case," Kruse tells Castaneda. "If a guy got put in prison, and he shouldn't of, we want to know about it. If he's guilty, then he needs to stay there.
"But if he's innocent, you know, [his life sentence] doesn't help anybody, alright? It certainly doesn't help Jack. It doesn't help us. It doesn't help the justice system at all."
Then Sepagan makes all the flaws of this case – and the judicial system as a whole – sound simple.
"We're lookin' for the truth," he says. "That's it."