As an 8-year-old, Leah Beets learned that guns could have grave consequences.
In a domestic violence confrontation, her mother's best friend shot at her husband through a door, killing him. The friend ended up spending the rest of her life in a psychiatric prison.
"I always knew that guns were something that in a moment of passion could change your life and somebody else's life," Beets says.
Beets was raised in the Central Valley in a family of gun owners, and that awareness is something that stuck with her as she grew up and eventually moved to Monterey. Then it unsettled her when she became a parent, and she refused to let even toy guns into her home. But it was a struggle with her son, now 14. He would make anything, even his big sister's Barbie dolls, into gun toys.
Then in 2012, a shooter at Sandy Hook Elementary School in Connecticut killed 20 6 – and 7-year-olds and six adults. "Sandy Hook just totally changed my perspective," Beets says. "My son was the age of those first-graders at the time."
As her kids started playing at other kids' houses, she found herself thinking, they might have guns at home. While she spoke to her kids about what to do if they saw a gun, she says, "I didn't think it was their place to worry." So she decided to add it to her list of topics to cover with other parents before her kids would go over to their house.
"I was clear that my daughter couldn't have gluten or dairy if she's over at your house. And she's scared of big dogs; do you have a swimming pool? And do you possibly have any weapons in the home and how are they stored?" It was an uncomfortable discussion with her own father, she says, but with most of her peers it didn't feel awkward – it was just part of the basic exchange of safety information between parents.
In those conversations, Beets was doing something that's now a template for a national campaign that aims to normalize conversations about proper gun storage. Beets is a volunteer with Moms Demand Action, a national grassroots effort that launched after Sandy Hook. A Monterey County branch of the Northern California chapter formed this year, and the first big push has been to advance the Be SMART campaign, an effort to educate people about responsible gun storage. (The acronym stands for Secure; Model responsible behavior around guns; Ask about the presence of guns unsecured in other homes; Recognize the role of guns in suicide; Tell your peers.)
It's an effort to think about gun safety differently, in a way that does not alienate gun owners, and instead normalizes guns and how we talk about them.
Guns number 393 million in the U.S., more than there are people. (That's according to the 2018 Small Arms Survey conducted by the International Programme Council in Switzerland, which reports that 1 in 4 firearms worldwide in civilian hands are in the U.S.)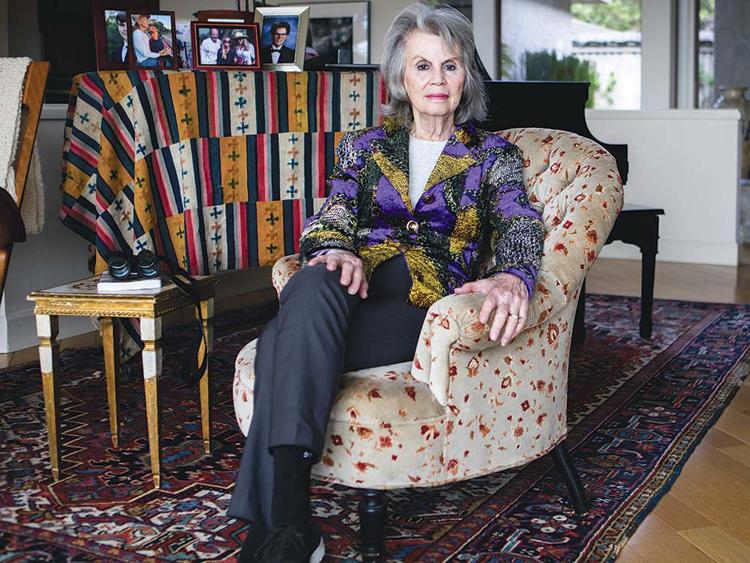 The local Moms Demand Action group was started by Susan Meister, a former journalist who'd long been involved as a progressive activist on national issues, and who is married to a West Point graduate who served as an infantry captain in Vietnam.
"When I looked at the national front, I decided I could not really affect what was going to happen," Meister says. "I decided I wanted to do something for our community. I began to look at an issue that for our community was not only vital, but also totally nonpartisan. Be SMART is totally nonpartisan. It does not assume any judgement about whether people have guns or not – it is whether they are safely stored and maintained."
A DAC CL012014 LOCK FOR FIREARMS RETAILS FOR $10 AT HUNTER'S SUPPLY, and comes with the purchase of many available guns at no additional charge. It resembles a bike lock, with a cable about 10 inches long.
"This cable-type gun locking system is designed to help you keep your firearms stored in a safe condition," the product instructions read. "Gun locks are not a substitute for safe firearm handling and storage. Safety and safe firearms handling is everyone's responsibility."
A store clerk at Hunter's Supply in Seaside who declined to give his name says everyone who purchases a firearm gets a safety demonstration, and the use of a lock is part of that.
"I think people who have kids use [locks] religiously," he says. "Most of our folks, they love their kids and don't want them to get hurt."
According to a 2018 article in the Journal of Pediatric Surgery, about 5,790 children are treated for gunshot wounds in the U.S. every year, and 1,300 of those children die from their injuries.
A 2019 article in the same journal looked at pediatric gunshot wounds in Houston, and analyzed injuries to 358 children, ages 2-and-a-half months to 15 years old, who were admitted to a trauma center from 2001 to 2016. The authors concluded, "Many of these injuries could have been prevented with safe firearm storage, increased community education efforts and other safety measures."
An estimated 54 percent of gun owners in the U.S. do not store their firearms unloaded and securely locked, according to a 2018 study published in the American Journal of Public Health, and that's a statistic that Be SMART is trying to improve. In California, it's a crime to store a firearm loaded and unlocked where children might be present.
"We don't want any child to die as a result of access to an unsecured gun, period," Meister says.
To that end, Be SMART organizers plan to ask all 12 cities and all 24 school districts in Monterey County to approve safe gun storage resolutions, part of the group's education and outreach mission. On Nov. 19, Seaside became the first City Council to pass a resolution, and on Dec. 12, Pacific Grove Unified School District became the first school board to do so.
PGUSD's resolution begins with a list of grim statistics: "An estimated 4.6 million American children live in households with at least one loaded, unlocked firearm; every year, nearly 360 children under the age of 18 unintentionally shoot themselves or someone else. That is roughly one unintentional shooting per day, and 77 percent of these incidents take place inside a home; another 600 children die by gun suicide each year, most often using guns belonging to a family member; in incidents of gun violence on school grounds, 79 percent of active shooters have been current students or recent graduates, and 78 percent of shooters under the age of 18 obtained their guns from their own home, a relative's home, or from friends."
The resolution goes on to join in with a statement of support: "The Pacific Grove Unified School District Board of Education strongly supports the Be SMART public education campaign."
Parents and advocates have long tried to engage school boards on the issue of guns, but the subject is so politically charged they say board members and administrators have shied away from it. As deadly school shootings have become a disturbingly normal phenomenon – with at least 45 in the U.S. this year alone – that has recently changed. On Nov. 20, State Superintendent of Public Education Tony Thurmond sent a letter to all superintendents across California, encouraging them to pass resolution's like P.G.'s.
"The recent spate of shooting sprees and deadly violence around the nation has shocked and saddened us and dramatically increases our need to be vigilant and proactive with safety measures at all times," Thurmond wrote. "This is an urgent request to inform your school community about the law regarding safe storage of firearms."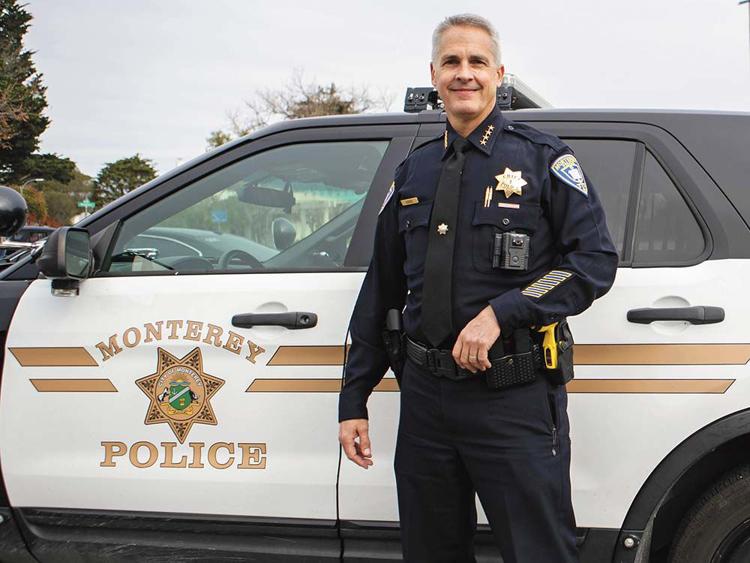 MEISTER ASSEMBLED A BLUE-RIBBON ADVISORY PANEL FOR BE SMART, including health professionals as well as law enforcement. There are four police chiefs (Adele Fresé of Salinas, Dave Hober of Monterey, Tina Nieto of Marina and Abdul Pridgen of Seaside); Natividad CEO Gary Gray; emergency physicians from Natividad and Community Hospital of the Monterey Peninsula (Craig Walls and John Ellison); CHOMP pediatrician Graciela Wilcox; Susan Swick, the physician-in-chief of Montage Health's forthcoming Ohana Child and Adolescent Health Behavioral Center; and Rosemary Soto, who manages violence prevention projects for Monterey County.
Moms Demand Action is a project of Everytown for Gun Safety­ – a 501(c)(4) social welfare organization with over $85 million in revenue in the past two years, thanks largely to Michael Bloomberg­, and which is involved in advocacy work. But Be SMART aims to exist in a neutral, apolitical realm. That's what drew some advisory panel members, like Soto, to the table.
"The focus has been on education," Soto says. "It's an approach that allows for neutrality, which is important in my role in the county. I can stand behind it 100 percent because education is key. Most gun owners are law-abiding citizens and own their guns lawfully, but there's no exception to the possibility of a tragic incident. The partnership with law enforcement is something you don't see with a lot of groups focused on gun reforms. "
Soto grew up in Salinas shooting guns recreationally, aiming at cans for target practice, something her grandfather taught her to do starting around age 7. "Gun are something I've been around all my life," she says.
It's only after she got involved in Be SMART that Soto started having conversations about gun safety. She was recently socializing with friends, a group of about a dozen adults and eight kids ranging in age from about 7 to 15, at a picnic and they were shooting in a rural backyard on the outskirts of Salinas. While it was the kind of scene she'd been part of countless times, she decided to do what she'd been advocating for. "I started the conversation: Let's not leave the guns on the table or unattended at any point," Soto says. "At first the reaction was like, 'Of course we're going to be safe.' I framed the conversation around, 'Let's talk more about it, and what do the kids know about it?' At first there was a little bit of hesitation, a pause. But we reframed the conversation, and the parents were willing to have a more explicit dialogue about it – for the kids."
BEFORE MONTEREY POLICE CHIEF DAVE HOBER WORKED IN MONTEREY, he spent 25 years as a cop in San Jose. On two occasions, he responded to calls in which a resident, facing what they thought was a home invasion, shot a person at their front door – but the perceived intruder was a young and intoxicated person who was confused about where they were, without any intent of breaking in or doing harm.
He sees safe gun storage as a mantra that transcends politics. "We drive cars and when we drive cars we wear seat belts," Hober says. "If we own guns, why are we not going to lock them up and keep them safe from people who can accidentally or, in the case of suicide, intentionally hurt themselves?"
Along with other members of the advisory panel, Hober spoke at the Be SMART launch event on Sept. 16. A woman in the audience asked about whether she should get a second safe to store her ammunition separately from her gun. Hober's reply started with, "My first question would be, why do you have a gun? If it's for safety, you might consider getting a dog instead."
Hober echoes that take in a subsequent conversation, noting that dogs, alarm systems and locks on windows are all alternatives for personal protection he recommends before firearms. "Anyone who determines to get a gun for self-protection needs to understand there are all kinds of issues that come into play, and it's not as easy as just going to the store and qualifying and shooting," Hober says.
While the Be SMART safe storage guidelines (see sidebar, p. 32) probably come intuitively to gun owners who intend to use their weapons for hunting or recreationally on a range, Hober acknowledges the challenge of locks and safes for people who keep guns in their homes for self-defense; if they anticipate potentially firing at an intruder, it might feel like there's no time to spare. But he insists it's still a good idea to keep ammunition separate from a weapon, and walks through the steps of a hypothetical home invasion, to really think through a circumstance: "Get your family into the bedroom with you, and if you can, lock your door. Barricade yourself in the bedroom, and call the police on 911 while you are getting that gun ready. Yell, 'I have a gun and will shoot you.' If it's the drunk guy trying to get into the wrong house, there's more opportunity for that to get figured out." If it is an actual threat, that should be enough to slow down the situation and potentially prevent a confrontation.
Hober is tentatively scheduled to present a resolution supporting Be SMART to Monterey City Council on Jan. 21; if council passes it, Monterey will become the second local city to pass one.
When Meister first approached Seaside Police Chief Abdul Pridgen about joining the Be SMART advisory panel, he says it fit easily with the department's mission of empowering community members to be safer.
"This is not about trying to take people's weapons away," Pridgen says. "This is about how to store weapons in your home, model good behavior and recognize the role guns play in our youth being harmed or killed.
"We understand we have a Second Amendment. The only thing [Moms Demand Action is] trying to do is educate. We're not preaching to people. We're giving what we think would be useful information."
TWO KIDS, A 6-YEAR-OLD GIRL AND HER BROTHER, 10, are at home in South County playing while their parents are out for a short time. The kids decide to jump on everything bouncy, and the jumping takes them to their parents' bed. Their parents are experienced with guns – they both work as correctional officers in Soledad – but they've left a loaded shotgun under their bed. While the kids are playing, the boy finds the gun. He doesn't know it's loaded, but all of a sudden, his little sister is bleeding from her belly.
By the time a sheriff's deputy arrives, he finds the girl crawling down the hallway, her guts falling out. "He was very shaken by that scene," says Monterey County District Attorney Jeannine Pacioni, who prosecuted the case against the parents as a misdemeanor. It was early in her career, when she was a deputy district attorney in the 1990s, and also before she had children of her own.
The little girl died. "It was so startling and moving to me," Pacioni says. "It was just so horrific. Just for a moment, think about the parent that's responsible for leaving their weapon like that: Your child is gone. How do you come back from something like that?"
It's exactly the type of incident Be SMART aims to prevent, and Pacioni notes that if that gun had been locked, that little girl might still be alive.
"If you have safe storage [of guns], kids have a better chance of not accessing them," Pacioni says. "It's a win. If they're securely stored and your home gets burglarized, it's not on the street and we don't end up with a weapon unaccounted for. There are lots of good reasons to have weapons safely secured."
Pacioni remembers another case from about 20 years ago that didn't result in any prosecution, because it was purely an accident. In North County, a boy who'd grown up around guns got a shotgun for his 16th birthday. Shortly after that, a friend was over, doing target practice with him and his dad.
Dad left for a short time to take his daughter somewhere, leaving the teenage boys alone – it wasn't entirely odd, given their experience with firearms.
"Both of them were pretty sophisticated gun users," Pacioni says. "It was obviously a poor choice for the parent to not take the gun, but the kids had gone out hunting and were brought up around weapons."
While the father was away, the friend accidentally fired the shotgun. He struck his newly 16-year-old friend, killing him.
CORRIE ROTHMAN DOES NOT OWN A GUN, but she imagines a world in which parents talk about guns at the park or at Target, wherever they talk about their kids' safety. "You hear moms asking about peanut allergies and pets and whether there are guns in the home," she says. "It's something that never crossed my mind to even ask about, and I'm hyper-focused on safety."
Rothman is the mom of a 3-year-old boy and former Department of Defense staffer trained in psychology and analyzing workplace violence. She was recruited by her friend Meister to join Moms Demand Action, Rothman's first time getting involved as an activist.
She was particularly moved after a shooter at the Gilroy Garlic Festival in July shot 15 people, killing three.
"Everyone says things like this don't happen in our community," Rothman says. "The truth is, they do and they can. It's just sad that we need those reminders that this can occur anywhere. Something is horribly wrong in our country right now and it feels like this is something I can actually do something about."
Rothman, a self-described moderate, is now the lead for Monterey County's Moms Demand Action group; under that umbrella, Meister is running Be SMART. Rothman is recruiting leaders for legislative advocacy work and elections. The elections team will circulate a questionnaire to candidates for state and federal office in 2020, and then the overaching (and nonpartisan) Everytown group may endorse what they call "Gun Sense candidates." Local Moms Demand Action volunteers may then volunteer for Gun Sense candidates. Rothman is also working on organizing an advocacy day at the Capitol in Sacramento scheduled for March 16. Beets, meanwhile, will be working with her kids to start a Students Demand Action group in Monterey County.
While working on policy-level changes, though, she calls Be SMART – which accepts a certain number of firearms as the norm – one of the group's "most important" initiatives.
And that's where Meister sees an opportunity to make real change without getting controversial.
"I knew there was no way people would protest against the idea of keeping our children safe," she says. "It's a motherhood principle that you can't disagree with, whether you have a gun or not."
---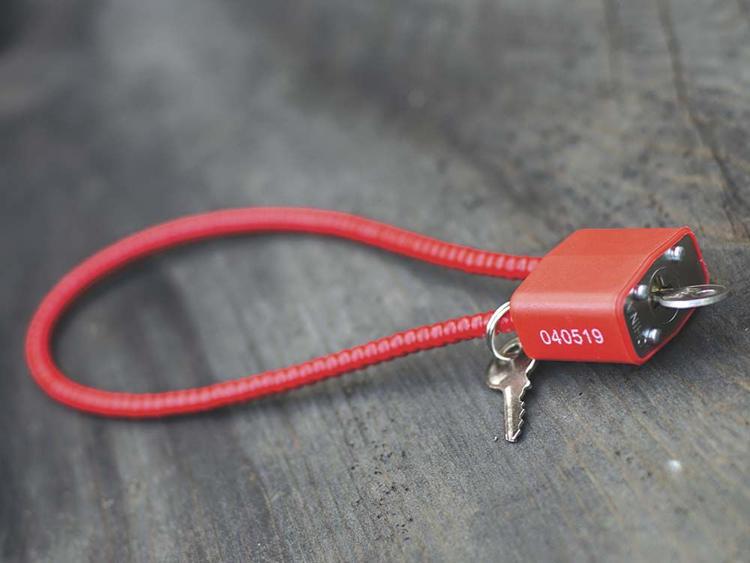 Let's Talk About Guns
The Be SMART campaign aims to normalize conversations about firearms and proper firearms storage, and suggests a framework to have those conversations. Be SMART stands for: Secure all guns in your home and vehicles; Model responsible behavior around guns; Ask about the presence of unsecured guns in other homes; Recognize the role of guns in suicide; and Tell your peers about Be SMART to spread the word.
The concept is to make conversations about gun storage more commonplace, without judgement, even if you believe the laws around guns are too permissive or too restrictive. In California, it's against the law to leave a gun accessible to children, and adults are encouraged through Be SMART to take responsibility for ensuring guns are not accessible to children and are not accidentally discharged.
Principles of securing guns include the following, according to members of the Monterey County group's advisory panel:
•Never store firearms loaded.
•Firearms should be stored locked. The safest way is to lock a gun is with a device such as a cable lock, then place the locked weapon inside a locked gun safe. The second-best option is to keep the gun (unloaded and unlocked) in a locked safe; third-best is to use a locking device, no safe. A list of locks approved in California is at oag.ca.gov/firearms/fsdcertlist.
•Keep ammunition in a separate location, not right next to a gun. The best-case scenario is to lock the ammunition separately, but in the absence of a second safe, hide it somewhere else.
•Store keys to safes and gun locks in a separate location.
•Adults should openly ask other adults about whether they own firearms, and if so, how they're stored and if they're locked.