When it comes to power among California's political ranks, there is the governor, and then, according to many in Sacramento, there is the speaker of the Assembly.
Chosen by a majority vote of sitting assemblymembers, the speaker is the Assembly's leader and has the potential to single-handedly control the flow of statewide legislation, dictate the priorities of a $300 billion-plus state budget and affect the direction of California for years to come.
Assemblymember Robert Rivas, the two-term Salinas Valley representative who grew up in farmworker housing, has made a widely publicized move to become California's next Assembly speaker, a move that has divided an already fractious statewide Democratic party and could shake up the state's geographic power balance. Rivas tells the Weekly is confident he will become the next speaker.
If Rivas is right, Monterey County, Central California and rural communities across the state, which have struggled to win priority in Sacramento, would suddenly have an advocate with rare power and a more prominent seat at the state table.
Yet, this much power is not simply given, and, in democratic politics, confidence of any degree proves futile without the votes. Rivas thought he had the votes in May. He collected commitment cards from 34 assembly members – a majority of the 60 Assembly Democrats – who, in writing, said they would support him in a vote for Assembly speaker. However, former and current legislators say there are few commitments more slippery than those from politicians, and they only become more elusive with time. In other words, once you have the votes for anything, you don't wait. Rivas didn't wait.
On Friday, May 27 he walked into sitting Assembly Speaker Anthony Rendon's office and put his cards on the table, literally and figuratively, signaling a majority of the Assembly's Democrats were ready for new leadership and that they wanted Rivas as their guy. Rendon, who represents Lakewood in Los Angeles County, has occupied the Assembly's throne for six years. It has been the longest speakership reign since San Francisco's Willie Brown held the post from 1980 to 1995 (before today's term limits), an era during which Brown was, in many ways, considered more powerful than the governor.
By all accounts, this Shakespearean check-mate move of presenting the current speaker with signed commitments backing a successor is business as usual. Unusual was how irate Rendon became. He refused to acknowledge the commitments or work with Rivas. Rivas decided to publish a press release the same day, announcing he had the votes to succeed Rendon as speaker. In a show of diplomacy, he called Rendon an "effective and unifying speaker" but doubled down on his claim to the speakership, saying he was "confident a smooth transition of power is a shared value of ours." Rivas' decision rattled Sacramento and the story stole headlines up and down California for a week. Not only was a rural representative making a move to ascend California's power ranks, but in the process he would be loosening Los Angeles' grasp on state power and ousting the longest tenured speaker of the 21st century.
The road since the press release has been anything but smooth. By the weekend, Rivas' wife Christen, a pro-life Republican, began receiving attacks on social media. The following week, the 60 Assembly Democrats met at the Capitol for a closed-door meeting, known as a caucus, in an attempt to resolve the boiling leadership crisis. The private meeting lasted more than six hours, during which Rendon repeatedly rejected calls for a speaker vote. The result, instead, was a vague joint statement from Rivas and Rendon on June 1: Rendon simply acknowledged Rivas had support – at the moment – and Rivas acknowledged Rendon should remain speaker through at least Aug. 31, the end of the legislative session.
Rivas' team is adamant that he didn't lose this fight. Rivas himself maintains confidence that he will be the next speaker. Yet, former state legislators say political support has a fleeting shelf life and failing to force the vote while the commitments were fresh (and before newly elected lawmakers are sworn in) allows a lot of freedom for minds to be changed. Rendon's team has already picked up a pressure campaign to flip Rivas supporters and keep Rendon speaker until he terms out in 2024.
Rivas heads back to Sacramento for the final stretch of the 2022 legislative session with a throne in his sights, a target on his back and the pressure turned all the way up.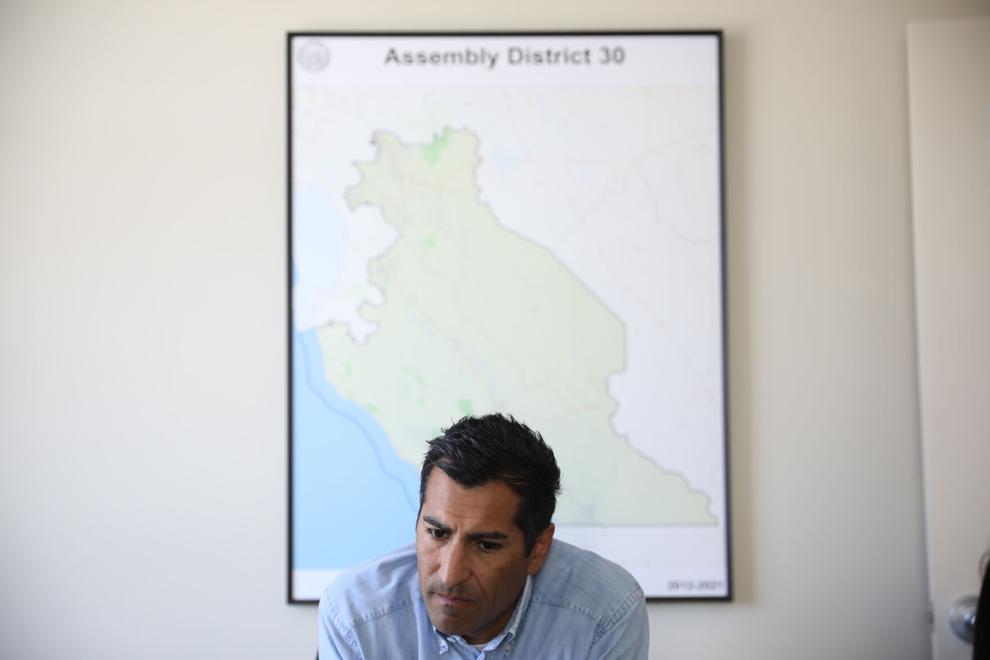 TWO PREVAILING THEMES EMERGE AS RIVAS RECOUNTS HIS POLITICAL LIFE. One is that Rivas never expected to be in elected office and appears as surprised as anyone that he is in position to be the next Assembly speaker. The other is the influence of the dominant male figure throughout his life: his grandfather.
The voice of his grandfather has always occupied a prominent place in Rivas' mind. He leans on that influence when talking about why he wants to pursue such a dramatic change as becoming speaker.
"I've questioned that myself. When my colleagues… [want me to be] their next leader, it's humbling," Rivas says. "But certainly, I hear my grandfather in the background saying, 'If you're given the opportunity, it's your responsibility to not walk away from it, and go make the most of it.'"
Rivas' grandfather, Servando Flores, brought his family to Paicines, a small town in San Benito County, in the mid-1960s. The roughly 2,000-mile migration to Central California to harvest Chardonnay and Cabernet Sauvignon grapes for Almaden Vineyards offered, on the one hand, a vast improvement from life in the old village in Mexico. Work was steady and the employer offered living quarters. For Rivas' mother, Mayra, a young girl at the time, it was the first time she had running water or an indoor toilet.
However, contamination from fertilizer made the water dangerous, and the family had to crowd into a two-bedroom shack which often glistened under a fresh layer of pesticide spray. The job was physically strenuous and the pay exploitative.
Flores and his family faced a bleak reality shared by many farmworkers in 1960s California, one largely swept under the rug by those with political power until Cesar Chavez, Dolores Huerta and the United Farm Workers of America began pushing back against the rampant injustice.
Word of Chavez and the UFW made it to the fields of Paicines and Flores, holding secret gatherings during off hours, began organizing workers to unionize against Almaden, then one of the world's largest vineyards and a veritable Goliath. The stakes couldn't have been higher. Getting caught would have meant homelessness and unemployment with few other options. Silence ensured continued exploitation. Flores took the risk.
"[Robert's] grandfather was the one who got the workers at Almaden to want to vote and unionize in the first place," says Huerta, a giant of the 1960s civil rights movement who, in 2012, received a presidential medal of freedom. "Then he headed the negotiation committee and became chairman of the Almaden UFW Ranch Committee that helped administer the contracts."
Huerta says Flores negotiated a contract to include pay and pace standards, agreements to limit pesticide exposure, as well as health and pension plans. She says the union committee at Almaden was among the UFW's strongest.
The family's ties to the UFW only strengthened. Flores and Rivas' mother accompanied Chavez in 1968 when Sen. Robert Kennedy traveled to Delano amid an extended nonviolent protest to convince Chavez to break his 25-day fast.
Despite improved working conditions, living at Almaden remained challenging. By the time Rivas and his younger brother, Rick, were born in 1980 and 1981, respectively, the family was living in the same farmworker housing unit, but now with eight people and only two beds, one couch and a single bathroom.
Rivas was too young to fully grasp his family's poverty, but old enough to soak in the heroic stories of La Causa, and of his grandfather on the front lines with Huerta and Chavez, fighting for equality, justice and opportunity. He remembers the hot July evening in 1988 when his family, gathered around the television, watched Michael Dukakis accept the presidential nomination at the Democratic National Convention. He understood even then that his family were Democrats because, as his grandfather told him, they were "the party of the many" and always supported farmworkers.
"His encouragement to be involved and fight back is part of who I am," Rivas says.
Huerta, who has remained a close family friend and an adviser to Rivas throughout his life, says she has preached a similar message to Rivas.
"We can only gain justice and equality when we fight for it – we have to engage to make it happen. All of us have to participate," says Huerta, now 92. "Not everyone who has this background might dedicate themselves to public service. The fact that Robert has, I think, is a legacy that his grandfather left him and the UFW left him. It's incredible to see it come full circle."
Today, the corner plot of the vineyard where Rivas' childhood home once stood, surrounded by fruit trees planted by his grandmother, is a staging area for commercial agriculture equipment. Yet, the view of the Panoche Valley's golden hillsides, where he and his brother played during pesticide sprays, look as they always have.
Rivas learned early on how much could change with a single victory, and how much could remain the same without a steady, generational effort. His grandfather led a labor uprising and secured better working conditions for his fellow farmworkers. However, he and his family remained vulnerable to the whims of their employer. In 1989, Almaden broke with the union, contracted out its labor and demolished the housing, forcing Rivas' family to move and find other work.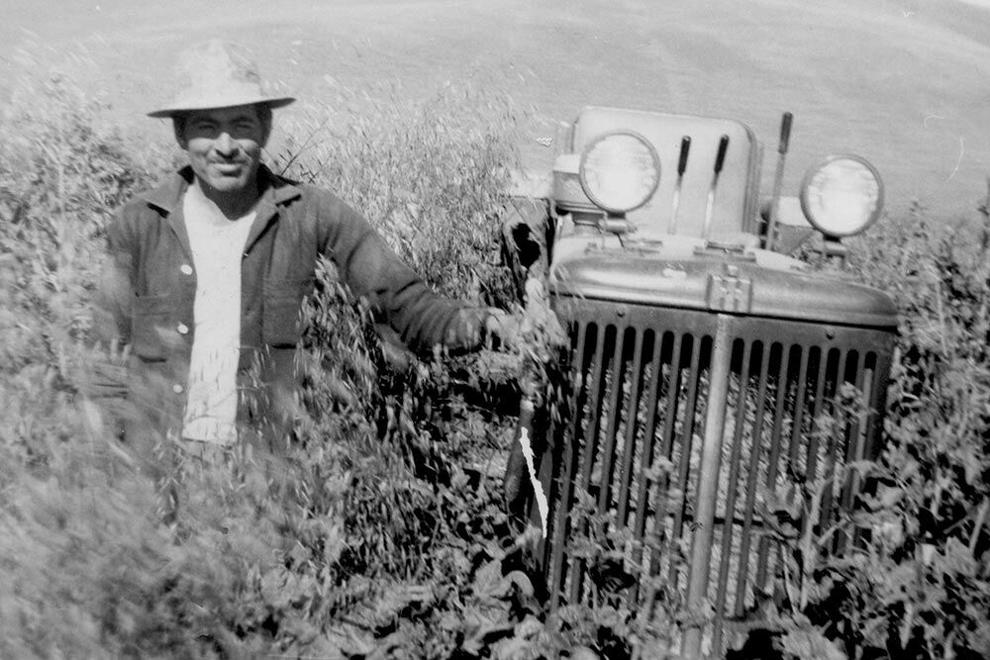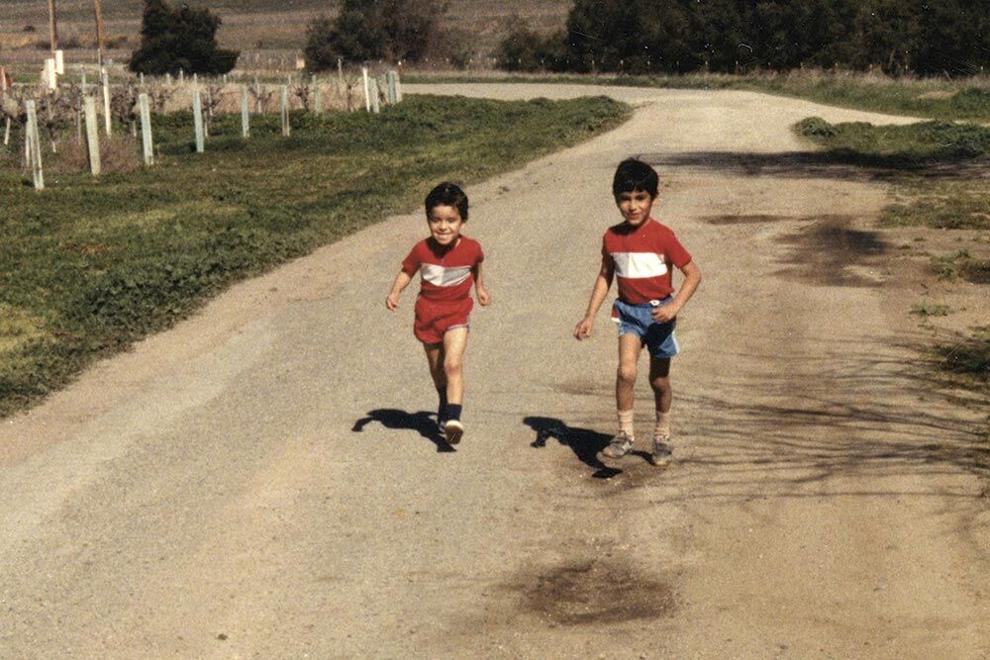 ON A RECENT MONDAY IN JULY, Rivas arrives at the Hartnell College campus in Salinas 15 minutes late, a default mode that compounds as he and his team progress through the day's itinerary. Rivas is known for his listening ability, a trait that wins favor with constituents and colleagues but makes punctuality a challenge in a day full of meetings.
Dressed in dark blue jeans with a six-inch cuff rising over a pair of sneakers, and an untucked faux denim button-down shirt under a gray sport coat – a more casual look than the traditional garb in Sacramento – Rivas takes a tour of the campus' new Nursing and Health Services Building. Midway through the tour, Rivas comes face-to-face with an effigy of a male patient, lying on a cot in a mock hospital room. Suddenly, the patient begins to blink as sweat beads up on its forehead and falls down its face.
"This patient can also bleed and express pain," one of the program administrators says proudly as the now-damp state-of-the-art man stares Rivas down in a designed panic. Later in the day, on a tour of the Alliance on Aging's upgraded facility in downtown Salinas, Rivas encounters a robotic cat that meows and rolls over to expose its belly, yearning for a rub. As its dog counterpart relentlessly barks and wags its tail, Rivas picks up the cat and examines its underside. With a furrowed brow he musters a "Wow," as staff explain how the pets have helped seniors cope with loneliness and dementia.
Between catching up on what's new and shiny in the district, Rivas sits in on an affordable housing roundtable at the Alisal Family Resource Center. In a mix of Spanish and English, community members share their struggles in finding dignified housing in the area, and how affordable housing programs have improved their lives. Some come from farmworker backgrounds, others have lived with up to 20 people in a home with a single bathroom. One woman, tears in her eyes, tells the group how she works to instill the fighting spirit of Cesar Chavez in her children despite her struggle to make a living and support them.
"I won't stop working," she tells the group. "I applied for help from the Housing Authority, I never got it, but I never gave up because I never give up. I feel that slogan. Si se puede? Yes, si se puede. With the help of everyone, we can do it."
Later that day, Rivas, still thinking about the woman's story, reflects on his own past in overcrowded farmworker housing and how immigrants and laborers continue to live. In her story, he says, he saw his grandfather.
"My grandfather taught me the importance of community and told me that if you worked hard, you could achieve. That was very impactful on me," Rivas says. "He also taught me that everyone deserves opportunity, no matter where you come from. But if you want to see change and improve prospects, it's going to take hard work."
RIVAS IS QUICK TO SAY HE NEVER EXPECTED TO BE IN PUBLIC OFFICE, let alone be in a position to lead the California Assembly. He declines to go on record for most questions related to the speakership, calling it a "sensitive issue" as the drama is yet unresolved. Rendon's office also declined to comment. The Weekly spoke to 10 current and former lawmakers and staff, some on background, for this story.
For the last 12 years, Rivas has established a reputation as a skilled bridge builder who is not afraid of the fight. After stints working for assemblymembers Simón Salinas and Anna Caballero in the early 2000s, San Benito County politicos approached Rivas about making a run to unseat longtime incumbent county supervisor Patricia Loe. Rivas, who suffered from a lifelong stutter, always imagined a behind-the-scenes political career, similar to his brother Rick, a Democratic campaign consultant. But he agreed to enter the race and, with his brother, knocked on every door in the district several times over, stuttering his way through conversations about the issues. He says local power brokers liked his message but said he stood no chance against the local political machine. Rivas went on to win the 2010 election with 72 percent of the vote.
During his eight-year run as supervisor, Rivas championed a citizen-initiated petition to ban fracking in San Benito County – a campaign that went up against the deep pockets of Big Oil and was outspent by more than 17 to 1. Yet, 59 percent of voters approved the fracking ban in 2014, and the county held its ground when an oil company tried to sue for $1.2 billion in damages.
Rivas leaned on this experience during his first term in the Assembly when he led on AB 1783, the Farm Worker Housing Act of 2019. Battling the interests of the multi-billion dollar agriculture industry, Rivas' bill sought to streamline development of dignified, family-focused farmworker housing on agriculturally zoned lands throughout the state – a marquee piece of successful legislation for the session. When the pandemic threatened, above all, the state's most vulnerable populations, Rivas stepped up to be the leading voice advocating for farmworker protection.
By fall 2020, Rendon named Rivas, still a freshman assemblymember, chairman of the influential Assembly Agriculture Committee. Rivas quickly launched a statewide agriculture tour to learn about the industry across California's diverse geographies. He invited colleagues across the state to join him. Before he knew it, a child of the UFW was heading one of the most powerful agriculture bodies in California, and building a cadre of trusted and powerful friends along the way.
DURING HIS FRESHMAN TERM, a colleague in a leadership position told Rivas he had the potential to become the next speaker. Similar murmurings surfaced from more colleagues after his statewide agriculture tour and, in 2021, a rumor even spread in the statehouse that, without any jockeying of his own, he had the support of the Democratic caucus to become the next speaker. Rivas dismissed the notion at each turn. He was immersed in important work and his relationship with Rendon was strong enough to already lead the Agriculture Committee. His star might have been rising, but he recognized the high place he was already in, with up to eight years left before terming out.
Current and former legislators refer to the Assembly speaker as the most powerful position in California politics outside of the governor. The speaker sets the priorities for the 80-member Assembly, controls the flow of legislation, makes committee assignments, appoints committee chairs and negotiates the state budget alongside the governor and the president pro-tempore (the speaker's counterpart in the State Senate). The speaker also appoints seats on various statewide boards and is a member of the UC Board of Regents. Unlike other assemblymembers, the speaker is said to be responsible to three constituencies: their district, all 80 members of the Assembly and the entire state of California.
Becoming speaker requires the confidence of a majority of assemblymembers. Assemblymembers only hold two-year terms and the vote for speaker is among the first orders of business when the body reconvenes in December after Election Day. Choosing a leader is first done through a caucus, in which the majority party – in this case, Democrats – votes among members. The majority party's chosen leader is typically the choice of the full Assembly during the official floor vote.
The California Legislature uses population-based representation, which gives the state's densely populated urban centers an advantage in jockeying for legislation and budget priorities. This is especially true for Los Angeles County, which boasts a quarter of the state's population – more than 10 million people – within its 4,753-square-mile boundary and a quarter of the representatives in the state Assembly. The boundaries of Monterey and San Benito counties combine to make a slightly larger land mass, yet have only 5 percent of LA County's population. In the state legislature, Los Angeles holds the power.
Simón Salinas, who represented Monterey and San Benito counties in the Assembly between 2000 and 2006, remembers the challenges he faced trying to break into Los Angeles and Bay Area circles and bring attention to rural issues.
"When you get such high turnover in the Assembly, members don't get a sense of what the issues of Monterey County and rural areas are," Salinas says. "Unless you are good at negotiating for something in your area, then you're going to get whatever crumbs are left over. And you have to struggle for those."
This geographical imbalance of power has manifested in the speakership. Since 1996, California has had nine Assembly speakers, eight of whom came from Southern California and seven from Los Angeles County. The lone speaker in the last 26 years to come from somewhere other than Southern California was Cruz Bustamante, a representative from the Central Valley who served as speaker from 1996 to 1998.
Anna Caballero, who represented Central California in the Assembly and now the Senate, says she did not think anyone from rural California could loosen Los Angeles' grip on the speakership.
"The Los Angeles delegation is the biggest delegation in the legislature. Those representatives grew up together politically, which means they get to know everybody, they all go to the same fundraisers, they talk to the same people," she says. "So [Rivas'] is a really unusual move, but I attribute it to the fact that he is a really likable person who gets along well with everybody, and who is really concerned about California."
BILL MONNING, a former state legislator who represented the Central Coast in the Assembly and State Senate from 2008 to 2020, says the position of speaker holds "extraordinary power in the state of California." How powerful, however, depends on the person and how they are willing to leverage it.
Bustamante, who represented Fresno and the Central Valley in the Assembly between 1993 and 1998, used his two years to strong-arm the University of California into building its UC Merced campus. Prior to Bustamante's ascent to speaker, plans for the campus had been approved but shelved in favor of putting more money toward issues at the nine existing campuses. As speaker, Bustamante was hell-bent on seeing a UC campus in the Central Valley, which he knew would serve primarily Latino and first-generation college students. As he tells it and as it was later reported, he refused to take no for an answer, and used his power over the budget to force the university into prioritizing the campus.
"UC Merced would not have been built with a Los Angeles or San Francisco speaker," says Bustamante, who would also go on to serve eight years as Lieutenant Governor under Gray Davis and Arnold Schwarzenegger. "Does the speaker have power? Yes, but the power is in the person who has made a dedicated effort to do something."
Leaders in the Salinas Valley who have worked with Rivas say the potential to have a local representative as speaker is inspiring, and breathes new life into urgent issues that have struggled to capture the attention of Sacramento's wallet. Above all is water. The two South Monterey County dams, Nacimiento and San Antonio, are critical to the sustainability of the county's agriculture industry and are in desperate need of $150 million to address long-deferred maintenance and structural issues. Then there is the rural community of San Lucas, which has been off and on bottled water for years due to contaminated wells. The fix for San Lucas is a $12 million pipeline to connect to King City's water system, yet they have struggled to find support.
Many in the region feel they would be relieved of this fight for attention if Rivas were to become speaker. In a state budget worth hundreds of billions of dollars, $162 million for these two South County water projects sounds to many like an easy ask.
However, people in the region are not getting their hopes up just yet. Despite Rivas' confidence, almost everyone who spoke with the Weekly sees the speaker battle as a live wire. Salinas believes in his old apprentice, but says this is a high-risk situation for Rivas and the politics in the region.
"There is potentially going to be a lot of bloodletting here," Salinas says.
In an interview with the New York Times published on June 2, immediately following the caucus fiasco, Rendon was asked whether the Democratic Party came up with a plan to transition to Rivas. Rendon said, "The California Constitution requires us to call a vote. We elect all of our constitutional officers every first Monday in December and we'll do it again as the state constitution tells us we must."
Then on Aug. 2 Rendon told news station KCRA that he intends to continue as speaker beyond the upcoming November election.
As long as Rendon remains speaker, he wields power over Rivas, including committee assignments and advancing (or sidelining) his policy proposals.
Rivas may not have expected to be in this position, but it is clear that he and Rendon have, at this point, different opinions on the future of the speakership. "It's my responsibility to make the most of it. At times it's been a very surreal experience," Rivas says.
He says he remains focused, and prepared for a battle.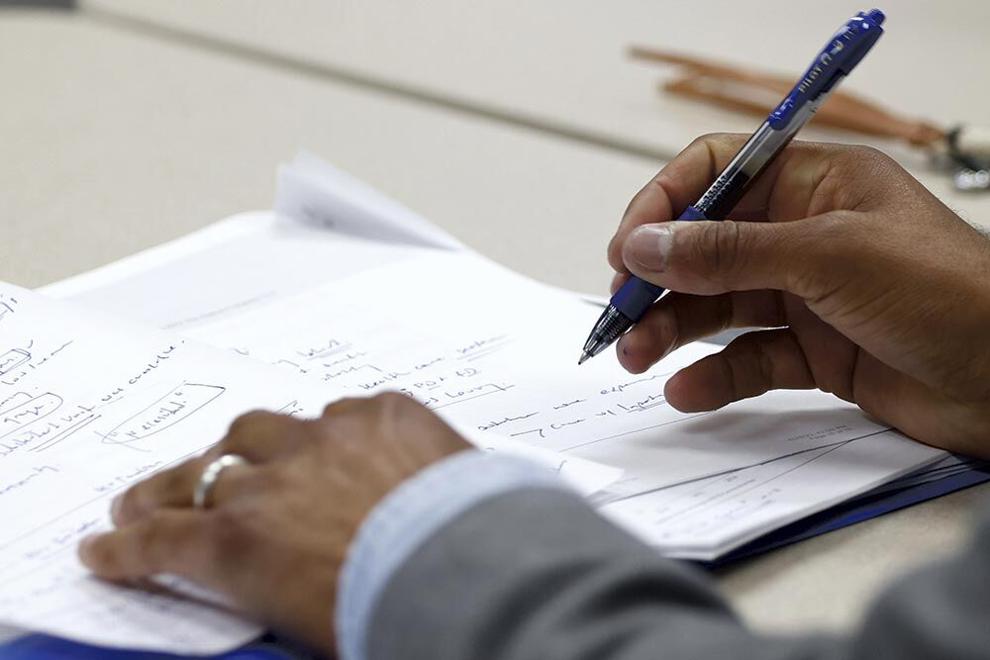 A list of bills authored by Robert Rivas that have been signed into law.
Since he took office in the California Assembly in December 2018, Robert Rivas has been the primary author on 81 bills. Of those, 13 have been signed into law, (described below), plus two others that were incorporated into the budget. He's also a co-author of other legislation.
AB 2043 addresses Covid-19 outreach for farmworkers who were disproportionately infected early in the pandemic. The law requires CalOSHA to disseminate bilingual information on best practices for Covid prevention to agricultural employers and employees. It also funds outreach to inform farmworkers of Covid-related benefits they are entitled to, such as paid sick leave.
AB 1783 creates a streamlined process for building agricultural housing for workers in the U.S. on seasonal H-2A visas. It treats such housing as consistent with agricultural zoning.
AB 73 adds wildfire smoke events to an existing list of public health emergencies for which the state is required to stockpile personal protective equipment, specifically N-95 masks, for essential workers including farmworkers.
AB 1140 clarifies that unaccompanied immigrant children in foster care enjoy the same protections as U.S. citizen foster youth.
AB 361 allows virtual government meetings to continue in emergencies (such as pandemics and wildfires) through 2024, enabling elected officials and constituents to continue to meet without risking potential exposure to Covid-19.
AB 2165 expands the ability of people to file civil court documents electronically. The bill expanded upon existing electronic filing rules. "It is vital the state of California continue to expand access to justice through digital avenues, especially for the remote parts of California where a trip to the courthouses is a day-long commitment," according to a summary by Rivas' staff.
AB 1255 requires cities and counties to identify surplus land as part of regular housing element updates, to create an inventory of potential affordable housing sites.
AB 1628 revises the definition of "environmental justice" for an existing state working group to include involvement of people of all races, cultures, incomes and national origins.
AB 126 addresses bicyclist safety. It is meant to address a discrepancy between the old law – that a cyclist must obey a right turn lane intended for cars – and reality, which has cyclists on the right-hand side of the road but sometimes continuing straight through an intersection, and gives direction to Caltrans to establish appropriate striping and signage.
AB 936 updates and expands the existing requirements for California's oil spill response plans. Specifically, it adds non-floating oil to existing statute, which tends to sink in waterways in the event of a spill, and directs the state to have a specific plan in place to address this relatively heavier type of oil.
AB 1144 updates California's cottage food industry regulations. It increases the maximum gross sales amount for a business operator to qualify for a cottage food license from $50,000 to $150,000, and ties that amount to inflation.
AB 1265 expands an existing exception to the Alcoholic Beverage Control Act to allow distilled spirits wholesalers that also hold a beer-and-wine license to donate or sell alcohol to nonprofit organizations. This bill addressed an inadvertent error from an earlier bill.
AB 271 authorizes the Santa Clara Valley Water District to use the "best value" method for selecting a contractor for the Anderson Dam Seismic Retrofit Project, instead of being required to select the lowest-cost bid.