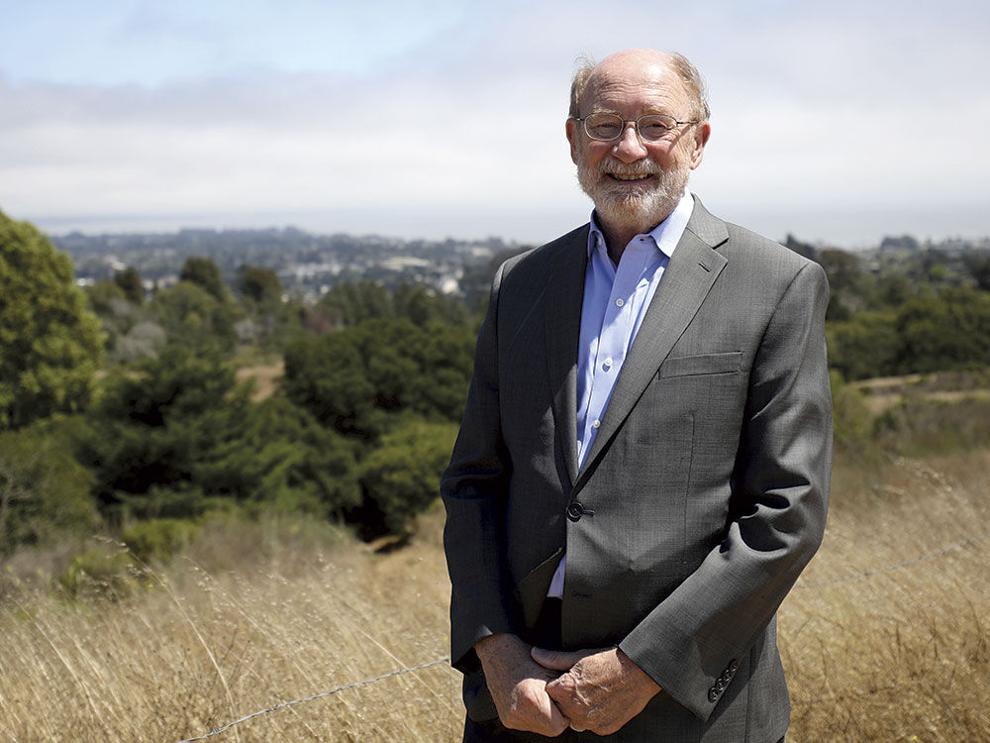 MAYBE THE TITLE OF THE REPORT ALONE IS ENOUGH OF A MIC DROP.
---
Title of Report Number 2020-128/628.1, published Jan. 26 by California State Auditor Elaine Howle:
EDD's Poor Planning and Ineffective Management Left It Unprepared to Assist Californians Unemployed by Covid-19 Shutdowns.
Read the full report at auditor.ca.gov
---
Last September, the Joint Legislative Audit Committee of the California Legislature directed state Auditor Elaine Howle to conduct an emergency audit of the state's Employment Development Department. Specifically, the committee wanted intel on how the EDD responded to the demands for unemployment benefits carried on the tidal wave of the Covid-19 pandemic.
Once the pandemic struck, the department quickly found itself overwhelmed by the force of that wave.
Here it is, told in numbers: In March 2020, the state's unemployment rate was 5.5 percent. By April, it leaped to 15.5 percent, then to 16.3 percent in May. It's dropped steadily since then.
But those percentages represent actual people. Between March and April 2020, the leisure and hospitality industries – one of the largest job sectors in Monterey County – lost 866,200 jobs statewide as hotels and restaurants shuttered. Professional and business services lost 242,800 jobs.
And by April, the number of unemployed people in the state had reached 2.8 million. It translated to 139,000 new claims for unemployment insurance between March and April 2020, and an additional 1.4 million people receiving new benefits.
So back to the mic-drop title of that report? It's "EDD's Poor Planning and Ineffective Management Left It Unprepared to Assist Californians Unemployed by Covid-19 Shutdowns."
The word "inefficient" appears nine times in the 78-page report, while "lack" appears six times. "Longer than," as in, claimants had to wait longer than 21 days to receive benefits (21 days being an EDD benchmark to measure how quickly it processes a claim and sends benefits) appears nine times. "Delay," meanwhile, appears 24 times, and "backlog" appears a whopping 85 times.
"Although it would be unreasonable to have expected a flawless response to such an historic event, EDD's inefficient processes and lack of advanced planning led to significant delays in its payment of unemployment insurance claims," Howle wrote.
Among her findings: At the beginning of the claim surge, EDD's call center answered less than 1 percent of the calls it received. The department quadrupled its available call center staff to more than 5,600 people in response to its call center problems, but these staff were often unable to assist callers and only marginally improved the percentage of calls it answered. And, the report states, EDD had known "for years" about problems plaguing its call center, and has yet to adopt best practices, "leaving it ill prepared to assist Californians effectively."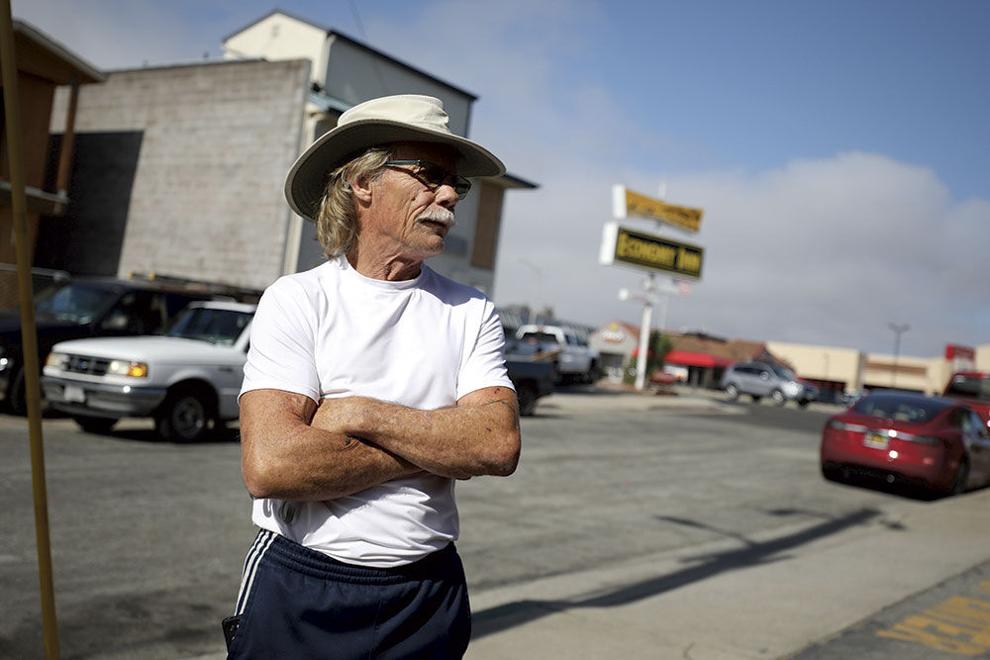 AS THE CALLS SWAMPED THE EDD, THEY ALSO SWAMPED THE OFFICES OF STATE LEGISLATORS. State Sen. John Laird, D-Santa Cruz, added a staff member to deal with the calls, as did assemblymembers Mark Stone, D-Santa Cruz, and Robert Rivas, D-Hollister.
"All of the calls we've received for assistance during the pandemic have been around EDD," Rivas says. "People are suffering and they need help and the state wasn't getting back to them."
When Howle's epic report dropped, Laird, who's vice chair of the legislative audit committee, started writing legislation that he introduced in March, a year after the pandemic shutdown began.
If passed, Laird's SB 390 will require the EDD to establish and continually update a recession plan to ensure the department can quickly and efficiently respond to an increase of claims due to an economic downturn. The bill requires EDD to identify the lessons learned during previous economic downturns; the steps it needs to take to increase its workload (including how quickly it can hire staff and what their technology needs would be); identify ways to improve the self-service systems to avoid wait times in speaking to staff; identify budget and funding constraints; and revamp the department's call center operations, including developing specialized training to quickly train staff on the most common requests from callers.
It's all to ensure the department is better equipped to handle an increased workload in the event of a next time.
Unemployment rate:
March 2020: 5.5%
April 2020: 15.5%
May 2020: 16.3%
And of course there will be a next time. It's up to the legislature to take Howle's findings and make them land in a meaningful way.
"This can't ever happen again," Laird says. "They need to be ready."
Laird can't reveal every detail of unemployment claims his staff assisted on, but says his office helped one university professor who was living in her car and about to have it repossessed (and have her cell phone shut off) because she couldn't reach anyone at the EDD to help her access the benefits to which she was entitled.
The number of claims and number of calls overwhelmed every system, Laird says.
"It overwhelmed the ability for response to normal inquiries and people in dire straits became even further in dire straits," Laird says. "There were just horror stories of what was going on individually."
FOR SALINAS RESIDENT MICHAEL TOMBLINSON, who pre-pandemic worked as a home-health aide caring for two sisters with dementia while their main caretaker – a third sister – worked at a hospitality-related job, this horror story looks like the single day during the pandemic he modeled for an online art class at Monterey Peninsula College.
Tomblinson, 61, was born and raised in Pacific Grove, "but with Okie dust in my blood," he says. He learned the art of living low, as he calls it – sharing a small house with his partner and her adult daughter, doing a lot of reading and writing and not spending much – and had about $4,000 saved up when the pandemic hit and his healthcare job went away. The $600 in weekly pandemic benefits he received between April and June 2020 helped bolster his savings.
But the benefits suddenly stopped in July 2020 and then for months, he says, he received nothing from EDD. No money, no phone calls, nothing.
"Then it worked again, I got a chunk of money but it went into limbo again," he says. "I was squeaking by. But then I modeled."
For three hours of posing for that MPC art class held via Zoom, Tomblinson earned about $63. He reported the earnings for tax purposes, but initially failed to tell EDD. When he remembered to report the $63, the benefit faucet turned off and EDD told him he would have to be interviewed to determine eligibility to continue receiving benefits.
"I made maybe 100 phone calls and I gave up. I couldn't get a hold of anyone," he says. "I twisted and twisted in the wind about it. I was freaking crying almost when I talked to an EDD lady a few months ago, but then it all crashed when I realized I had worked that time."
He's grateful to work now when he can. He spent some time in July building sets for PacRep's staging of Shrek.
"I can't tell you how nice it is to be working. I woke up with a knot in my stomach thinking, 'I have to go to work this morning. I hope I don't blow it,'" he says. "It looks like I can pay my rent for August. But part of me wants to say, 'fuck it.'"
Job loss:
Between March and April 2020, the state's leisure and hospitality industry lost 866,200 jobs.
Between March and April 2020, the state's professional services industry lost 242,000 jobs.
Tomblinson says that in late July, he received a letter from EDD telling him he had to look for work as a requirement of continuing to receive benefits.
The only issue is, he's not receiving any benefits.
FOR THE PURPOSES OF ANOTHER HORROR STORY, we're going to call the protagonist Linda. She's OK with sharing some personal details, but fears if she uses her real name, someone at the EDD might seek retribution and make her already difficult situation even worse.
Her story is one of dominoes falling. She had a contract position working at Middlebury Institute of International Studies in Monterey, where her husband also holds a research position. But in the midst of a pre-pandemic pregnancy, Linda's contract ended and she went on pregnancy disability, followed by parental leave.
While pregnant, she launched a small business assisting other small businesses with project management. She was just getting going when the pandemic hit, and small businesses that may have used her services hunkered down to ride out their own economic disasters.
Then the Monterey apartment building where she lived with her husband and baby was sold, the new owners raised the rent more than 5 percent and life in Monterey became unaffordable.
Especially, as was the case with Tomblinson, because the EDD system was impossible to navigate.
"We moved in with parents elsewhere in California, near the Nevada border. And the privilege that we had that option was incredible, because I don't know what else we would have done," she says. "I have two graduate degrees. If we didn't have loving family and friends in California, we'd be in a homeless shelter."
Like Tomblinson, Linda spent hours upon hours calling the EDD. She applied for a benefits extension in January, but her situation was complicated by the fact that EDD was confused as to why she needed to be on extended unemployment. When she qualified for pandemic unemployment assistance, the EDD didn't know how to pay out the remainder of her regular unemployment benefits and also handle her new claim.
"When you call the representative line, there's the message that says you can do all of this online, or you can call our automated number," she says, "but then they transfer you to a representative and the message comes, 'we're sorry, due to a high call volume… ' and then they hang up on you. You still can't talk to anyone. It's such a lie that they say they've ramped up service."
When pandemic travel restrictions loosened, she and her family drove to rural Minnesota so her father could meet his grandchild for the first time. She was supposed to have a call with EDD while traveling, but the day-of, EDD canceled the pre-scheduled interview in an automated message.
When she checked her bank account that day, she found EDD had sent her back payments of about $7,000. As her husband prepares to resume his research job at Middlebury, they're on a waiting list for an affordable apartment complex in Gilroy.
Everything available in Monterey County has become too expensive for a pair of educated knowledge workers to afford.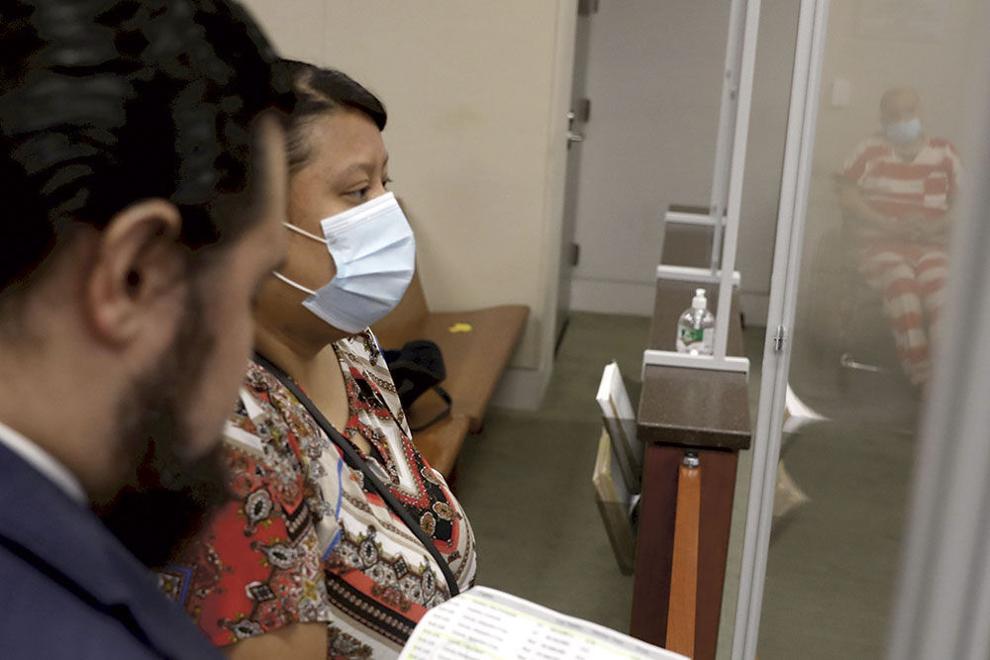 TROUBLE STARTED, AS IT OFTEN DOES, WITH GOOD INTENTIONS.
With the fear that every system that keeps societfy functioning might collapse looming in the background, word came down that EDD was to get money into people's hands as quickly as possible, and moving that fast during the pandemic meant breaking well-established rules. The EDD stopped monitoring many claimants for eligibility and stopped collecting biweekly eligibility certifications – the paperwork in which a claimant attests to certain things, such as that they're still unemployed and haven't earned any income since the last time they certified.
A few months into the pandemic, and the chaos taking place at the EDD, an unusual telephone call between a Monterey County jail inmate and someone on the outside was flagged. The call was being monitored by an outside law enforcement agency, and that agency heard the inmate talking about receiving unemployment benefits, which, as an inmate, is something they weren't entitled to.
It opened a Pandora's Box in Monterey County, at the same time similar boxes were being opened all over the state. Amid all of the legitimate claims from people needing benefits, the EDD had fallen prey to widespread fraud emanating from jails, the state prison system and national and international criminal organizations.
So far, the Monterey County District Attorney's Office has filed charges against 36 defendants involved in the fraud scheme that emanated from Monterey County Jail, and 15 to 20 more suspects are under investigation. Meanwhile, the California Department of Corrections' Investigative Services Unit is looking at multiple hundreds of cases throughout the state prison system, including at Salinas Valley State Prison and Correctional Training Facility, both in Soledad.
Last November, the California District Attorney's Association sent a letter to Gov. Gavin Newsom asking for help investigating and prosecuting the widespread EDD fraud, which the letter described as "the most significant fraud on taxpayer funds in California history." At that point, the prosecutors estimated the fraud would reach $1 billion, and that at least some of the proceeds went to fund further criminal conduct, not only in the state, but internationally.
It turns out that the $1 billion estimate on the total was off by about $10 billion. Another $19 billion in suspect EDD claims are currently under investigation.
"In some cases, they converted the money to drugs: Buy a ton of drugs, set themselves up as drug dealers," Deputy District Attorney Steve Somers says. "There are a couple of those in our group, we believe."
On July 21, with cases still coming in and investigations still expanding to breathtaking proportions, Newsom announced McGregor Scott, a veteran former prosecutor and former U.S. Attorney for the Eastern District of California under both Presidents George W. Bush and Donald Trump, as special counsel to oversee the investigations. Scott had worked with the prosecutor's task force when the widespread fraud first was announced.
Rather than taking 36 defendants through preliminary hearings – a necessary first step to show a judge there's enough evidence to take a case to trial, but one that would have added years of prosecution time – the DA's office convened a grand jury to hear the evidence all at once. And part of the testimony came from an EDD official who stated the department "went on the honor system" when it came to verifying applicants actually needed the benefits.
Claims:
Between March and April 2020, the state's EDD received 139,000 new claims for unemployment insurance.
"You hate to hear those words with a state agency," Somers says, "but that's what it was. And when this became a criminal thing, we ran into wall after wall with the EDD. They have 30 investigators in the state and no real ability to investigate anything."
In a statement, Scott says "state unemployment systems last year were under attack by sophisticated international and domestic organized fraud schemes." An article in the Los Angeles Times stated that security experts identified theft rings filing false claims from Russia, China, Bulgaria, Nigeria, Ghana and Turkey, among other countries.
It's possible-bordering-on-likely that one of those internationally based schemes came home for a Soledad woman, who is now facing 21 felony counts of making false statements regarding aid. During the pandemic, prosecutors allege, Andrea Espinoza filed for EDD benefits under her own name, and then 20 other names, both men's and women's. And she did so at the behest of someone who romanced her online, asked her to assist with the EDD scheme, convinced her to convert the proceeds to bitcoin and send it to him.
Or them: She never actually met the person on the other end of the computer and one theory is she was conned by an organized group.
Espinoza went along with the scheme for a time, but grew increasingly uncomfortable over it. When the bitcoin recipient, who claimed to be in Las Vegas, threatened her if she didn't continue helping, she turned herself in to Soledad Police.
Her trial is pending, but because she turned herself in and cooperated, the prosecution has offered her felony probation if she pleads to two of the charges.
Pacific Grove police, meanwhile, are investigating another instance with the same narrative – online romance, EDD claims, bitcoin and threats – involving a different woman. Charges have not yet been filed in the Pacific Grove case.
"We've had several instances where we've had people induced to commit EDD fraud as it relates to online romance, and when we spoke to the FBI about it, they said, 'this is not an uncommon thing,'" says Somers, who declined to speak specifically about either of the aforementioned cases. "It's a nationwide or international online scam, especially involving men preying on women online."
THE STATE LEGISLATURE BEGAN ITS SUMMER RECESS ON JULY 15, and will return on Aug. 16. From there, it's on to Aug. 27 (the last day for fiscal committees to meet and report bills to the floor); then on to Sept. 3 (the last day to amend bills on the floor); and then Sept. 10 (the last day for each house to pass bills).
Oct. 10 is the last day for Gov. Gavin Newsom to sign or veto bills passed by the legislature.
Laird is confident that SB 390, which was put in the assembly's suspense file to be considered after the state budget has been prepared, will be in the signed pile at the end of Oct. 10.
He has good reason to be confident. Among SB 390's 10 cosponsors are five Republicans.
"I haven't had a no vote yet and I have five partisan co-authors," Laird says. "This is priority one. It's one that really matters to me, and it's clicking."