DOWN BIG SUR'S WINDING COAST, TUCKED INTO A CANYON FILLED WITH REDWOOD TREES AND UNDERNEATH A VERDANT ARBOR OF WISTERIA AND CECIL BRUNNER ROSES, LIES A LITTLE INN WITH A BIG HISTORY. Meandering down here for breakfast, or a night in one of the antique-filled rooms, is like stepping back in time. There's no internet, no TV, no cell service; just wood-burning stoves, simple furnishings and a journal in every room. The service is jovial, the atmosphere cozy and welcoming and the canyon filled with a deep quiet that belies its location perched on the edge of Highway 1.
Deetjen's Big Sur Inn inspires an almost fanatical devotion among its worldwide fan base. Which is why, when the Inn announced that it would be closing indefinitely in August of 2020, the outpouring of grief was strong and swift. "So hard taking this in," one fan commented on Facebook. "I feel it's a personal loss." "Devastating news… our hearts are heavy," another wrote.
But then, just months later in November 2020, management announced the Inn would reopen after all. "Teetering on the precipice of demise has shone a bright light on what Deetjen's means to so many of you, our friends and lovers from around the world," the letter announcing the reopening reads. "Deetjen's is graced with the chance to reopen."
Deetjen's near-loss tells a story about how difficult it is to preserve a vision after its originator's death, perhaps especially in a place like Big Sur. The business' enduring popularity, meanwhile, shows how deeply this vision still resonates, some 85 years after it all began.
"The Big Sur coast is a harsh and powerful place," Anita Alan writes in her comprehensive account of the Inn's history, Big Sur Inn: The Deetjen Legacy. "Deetjen gave it warmth. In our current unsustainable city lifestyle, it's important to look at the peacefulness the Deetjens created and try to regain the sanity people feel when they come here."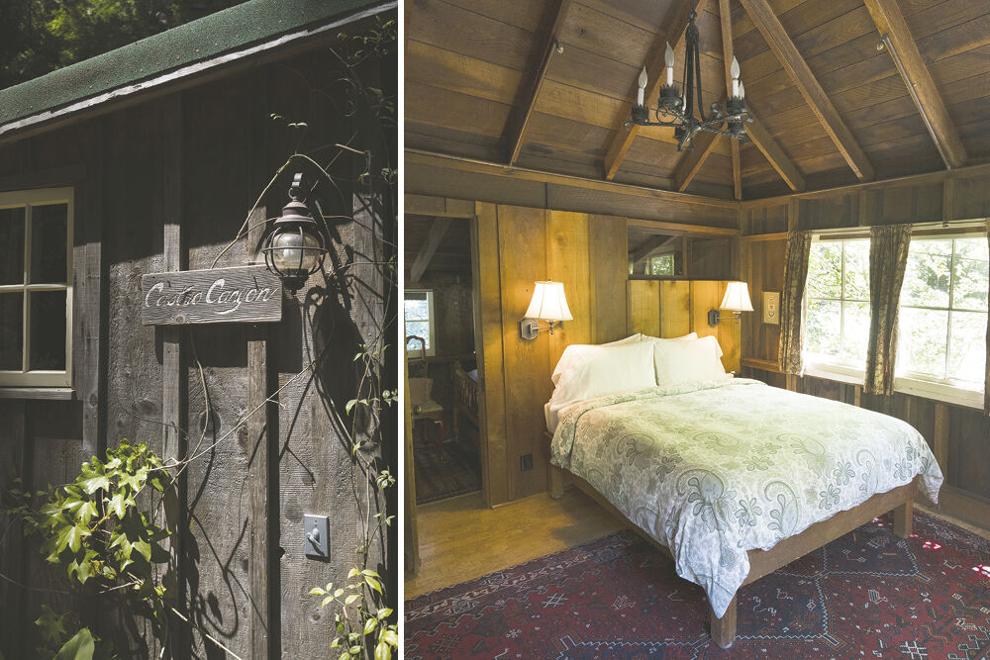 FOR HELMUTH DEETJEN AND HELEN HAIGHT, BIG SUR WAS AN ESCAPE – a place to get away from the hustle and bustle of 1930s city life. The pair – he a Norwegian-born immigrant from a wealthy European family and she an American born in Georgia who settled on the Central Coast in the 1920s – met living in Carmel and married when they were in their 40s, in 1938. They bonded over a shared love of the rugged Big Sur coastline and often camped in the Castro Canyon, cooking outdoors and cooling off in the shady creek waters.
It was these experiences in nature together that led them to purchase the land that would become the Big Sur Inn in August of 1936. An accomplished builder, Deetjen began construction of their home – first a large barn structure (now home to the restaurant) and then a number of smaller cabins. The architecture of the board-and-batten structures is something uniquely his – part Norwegian village, part California settler's homestead and yet somehow all native to the place in which they exist.
Don McQueen, who moved to Big Sur at age 10 in 1939, remembers helping Deetjen build the Inn. "There was nobody around Big Sur to work," he says. "And Mr. Deetjen, when I was about 10-and-a-half years old, he hired me to help him do things." He recalls Deetjen being a good listener – "He was very patient and I liked working with him." He was also an "individualist" – "he did not like cars, he wouldn't ride in a car. When they had business in town, he would leave the day before and he would walk to town and [Helen] would meet him there." All the building materials, McQueen says, came second-hand from Monterey, as did antiques for Mrs. Deetjen's antique business.
Building continued, one structure after another, through the early 1940s and by the time World War II ended, in 1945, the Deetjens were welcoming visitors into their home. One such visitor was an Englishwoman by the name of Barbara Blake – she turned up in 1947 and is given credit for turning the barn, initially a blacksmith and woodworking shop, into the restaurant it is today.
Stories suggest there may have been some tension for Deetjen, as there is for many Big Sur residents still, between creating a personal escape and inviting others in to enjoy it as a way of maintaining that lifestyle. But he seems to have gotten something out of being a destination and gathering place, too – as the decades wore on, more and more colorful characters passed through. "You don't need to travel," Deetjen is said to have told the sculptor Jim Hunolt. "You just need to find your place and do a good thing there, and the world will come to you."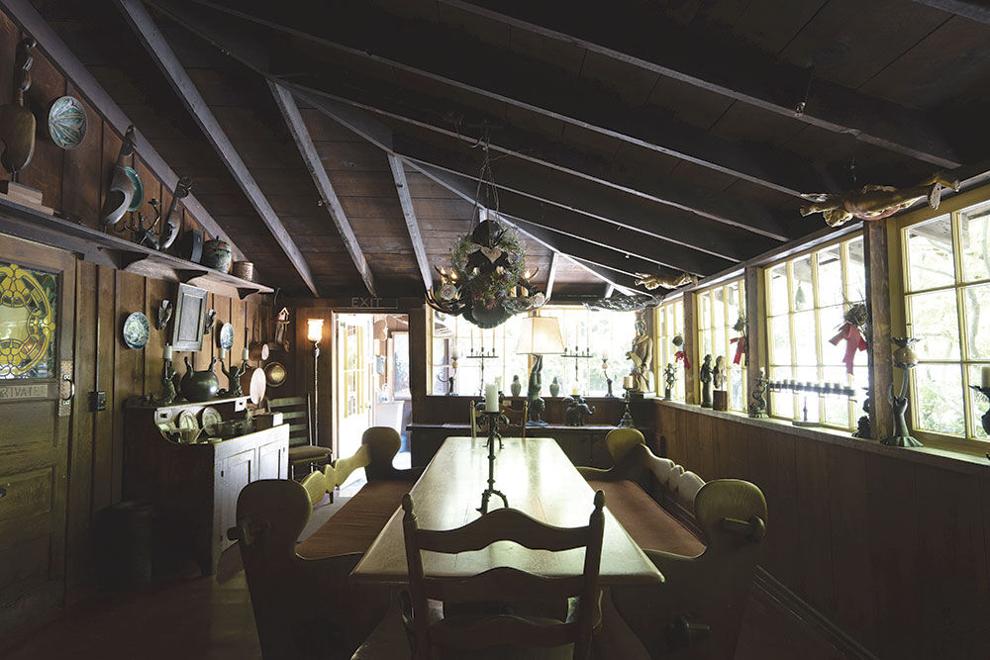 NOBODY LIVES FOREVER, BUT SOME LUCKY FEW LEAVE AN IMPRINT ON THE WORLD AFTER THEY'VE GONE. Helen Deetjen died in 1962 and Grandpa Deetjen, as he came to be known, died a decade later in 1972. His will asked that the Inn be kept "in nearly the same manner and style as operated by the Deetjens during their lifetime" so that guests and the public can "enjoy the natural beauty, charm, and scenery of Big Sur Inn." Deetjen envisioned his legacy becoming a state park, and accordingly left his property to the state of California. But State Parks didn't want it. The second option was for it to become a county park, but that didn't happen either.
That's when Carmel "Cappy" Martin, Deetjen's attorney, put the property into a trust and, together with Kent Seavey (then the Monterey County historical coordinator) formed the nonprofit Deetjens Inc. They invited McQueen to join the board too.
"Cappy was a realist," Seavey says. His goal was always "how do we keep this thing going?" And then "OK, that's what we'll do." Martin died in 2005; Seavey remains on the Deetjens Inc. board as secretary and while McQueen, now in his 90s, recently stepped down, his son Jonathan McQueen has taken his place.
Another challenge arose in the 1980s, when the Internal Revenue Service took issue with the Inn's operation as a nonprofit. Renting out rooms and selling food in the restaurant, the IRS argued at the time, amounted to an "unrelated business activity." This led to the creation of a second entity, the Deetjens Big Sur Inn Preservation Foundation, which became a nonprofit in its own right. The relationship between the two was simple if layered – Deetjens Inc. owned the land and held responsibility for the buildings, while the Deetjens Big Sur Inn Preservation Foundation operated the business. Landlord and tenant, if you will. In 1984 Deetjens Inc. and the Preservation Foundation signed a 30-year lease with two five-year renewal periods.
"It was our policy to let the people who were managing manage and stay the hell away," Seavey, now a historic preservation consultant living in Pacific Grove, says. In other words, how do we keep this thing going? OK, that's what we'll do.
Over the years the Inn became an institution – a place couples came to celebrate their wedding nights and then returned, again and again, for anniversaries. An escape for artists seeking a quiet, spartan atmosphere. A welcoming setting for family breakfasts. In 1990, the Inn was added to the National Register of Historic Places.
Fast-forward to 2016 and the Soberanes Fire. In the winter that followed, the Pfeiffer Canyon bridge was destroyed and a massive landslide at Mud Creek cut off many Big Sur residents and businesses to outside traffic for most of a year. Four guest rooms in two buildings were destroyed in those storms, too, and the Inn stayed closed for eight months.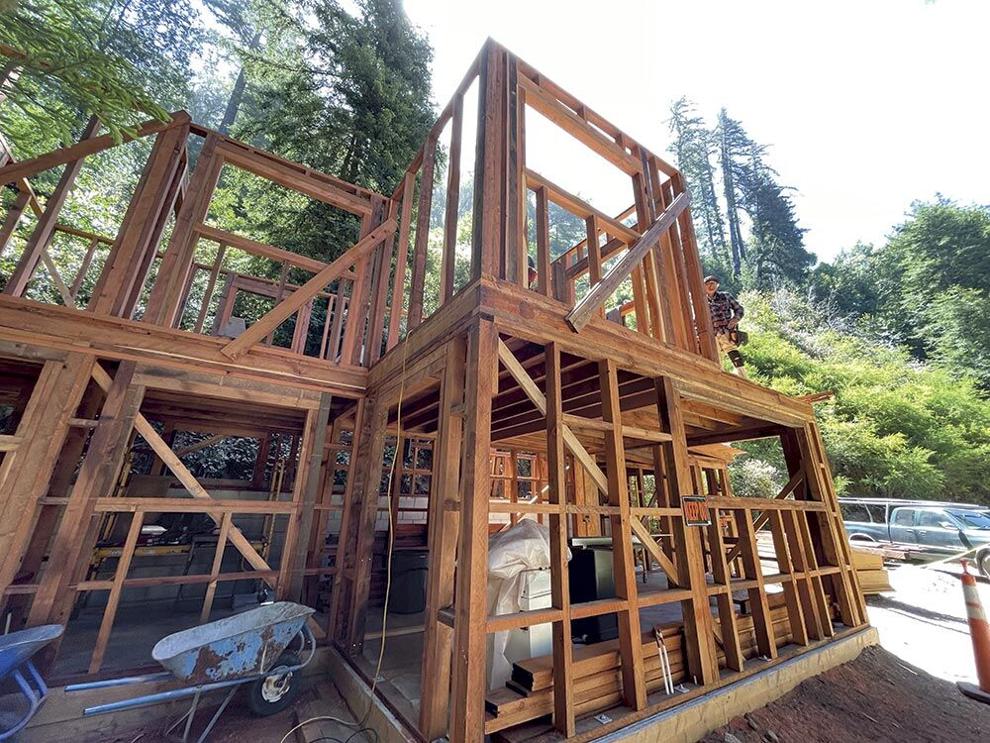 It was a difficult time for any Big Sur business, but at Deetjen's a looming lease negotiation and growing tensions between the two governing nonprofits made things more complicated.
"One of the first things I identified [after being hired in August 2017] was the issues between the boards," says Matt Glazer, Deetjen's general manager. There was "misunderstanding" between the two, he says. "I saw that the two boards both have very genuine missions, and they actually were doing the same work, they just had a hard time seeing it from each other."
In December 2017, Glazer sat down with representatives from Deetjens Inc. and the Deetjens Big Sur Inn Preservation Foundation (his employer at that time) to talk about the lease renegotiation. Together for the first time in nearly 40 years, they sat around the family table in the restaurant, the same table Grandpa Deetjen used to preside over.
"It became clear from that dinner that an agreement was not going to be reached," Glazer says.
It all came to a head, finally, during Covid lockdown and the summer 2020 Dolan Fire. The Preservation Foundation walked away and Deetjens Inc. took back the reins – a transition that might have gone unnoticed if not for that short closure. Talking about it now, everyone involved is carefully diplomatic. Seavey says only that Deetjens Inc. "had concern" about the Preservation Foundation.
Meanwhile Orrin Hein, CEO of the Preservation Foundation, stays focused on the outcome. In the intervening years the IRS has accepted that running the business isn't unrelated to the nonprofit – it is the mission. Given this, it is "simplest" for the same entity to own and operate Deetjen's, he says. The Preservation Foundation transferred all of its assets (art, silverware, beds, bedding, etc.) to Deetjens Inc. and will now liquidate itself. "We tried, in the interest of continuity, to make the transition as seamless as possible," Hein says.
"We're back to a single entity and that's how we're going to stay," Seavey says.
Glazer came along in the transition of management, this time hired by Deetjens Inc. A New Orleans native, Glazer has years of experience at the helm of Big Sur restaurants – as the food and beverage director at the Esalen Institute, general manager at the Big Sur Bakery and then at the Big Sur Roadhouse. Most recently before coming to Deetjen's he worked at Cultura Comida y Bebida in Carmel.
"We thought he was the right fit," Seavey says. "He's smart as a tack and he's committed."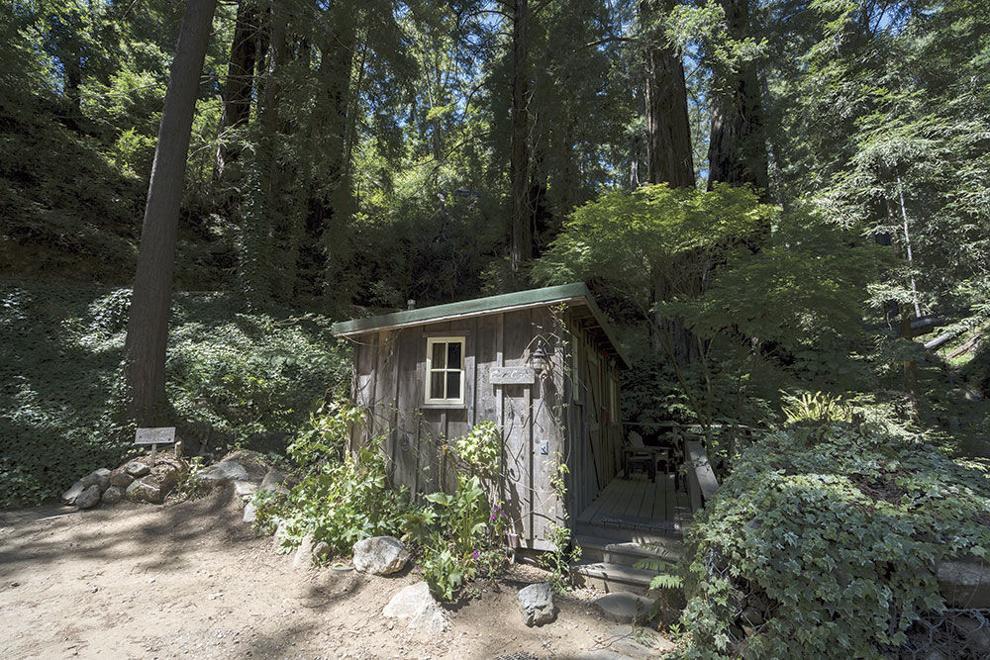 THE WHOLE POINT OF DEETJEN'S IS THAT IT DOESN'T CHANGE. The buttermilk pancakes stay large and the Inn stays small. Meanwhile, the hustle and bustle of the outside world has only intensified and maybe that's part of what guests resonate with – a call-back to a simpler time. "Deetjen's is a state of mind," Seavey says. Giving people a place to immerse themselves in a slice of protected history is the Deetjen's mission.
"People come here not necessarily for Big Sur," Glazer says. "They come here for Big Sur also, but they come here for the Deetjen's experience. They want to step back in time."
Stepping back in time looks like large portions of homestyle cooking served in the cozy, low-ceiling restaurant. For breakfast guests can choose from a simple menu including the iconic Deetjen's eggs Benedict and the aforementioned buttermilk pancakes. At dinner, roast chicken, locally caught salmon and veggie sides. "Right now it's simple, easy food that does not insist upon itself," Glazer says. "We just want it to feel like home cooking. We want you to feel like you're coming to a familiar friend's house and mom's got something going."
In the Inn, the 20 rooms are simple and rustic and run (it is 2021 out in the world, after all) between $100 and $435 per night. Two of the four rooms that were damaged in the winter storms of 2017 are still being rebuilt, using local redwood from trees that fell in the canyon.
The establishment reopened the hotel only first, in April 2021. Breakfast service began again on May 8, and dinner on May 24. The restaurant is currently open five days a week, Friday through Tuesday. It's been busy since the reopening and reservations are recommended for dinner. None of this triumphant return would be possible without the entire Inn staff, Glazer says – from the detail-oriented housekeeping to a dedicated kitchen crew.
What's next for Deetjen's? Essentially, more of the same.
"We never get bigger," Glazer says. "We don't push the walls out, we don't add more tables and chairs. We are what we are and we get to embody the land use plan because of that. Because we exist as a commercial enterprise here in Big Sur as the world is getting bigger around us, and faster, and we continue to stick to our guns and say we don't need more people to survive. We don't need more seats or more hours. We can just continue to be the size that we are."
Glazer says he once had the opportunity to ask McQueen what the Deetjen's allure is all about.
"Why do you love this place?" Glazer asked. "I don't know," McQueen replied. "'Cause I built it."
And while this reasoning is personal to McQueen, there's something broader: Deetjen's represents a rare piece of built environment history on the Big Sur coast.
As Rosalind Sharpe Wall writes in her book A Wild Coast and Lonely, in Big Sur "so few relics of the past remain that it is almost uncanny, as though a giant hand had wiped them out." Of course, Sharpe Wall is writing specifically about the coast's pioneer era and ends her book, pointedly, with World War II, right around the time Deetjen was building the Inn. But her observation stands today. Big Sur, compared to many places on Earth, doesn't have much man-made history. But it has Deetjen's.
---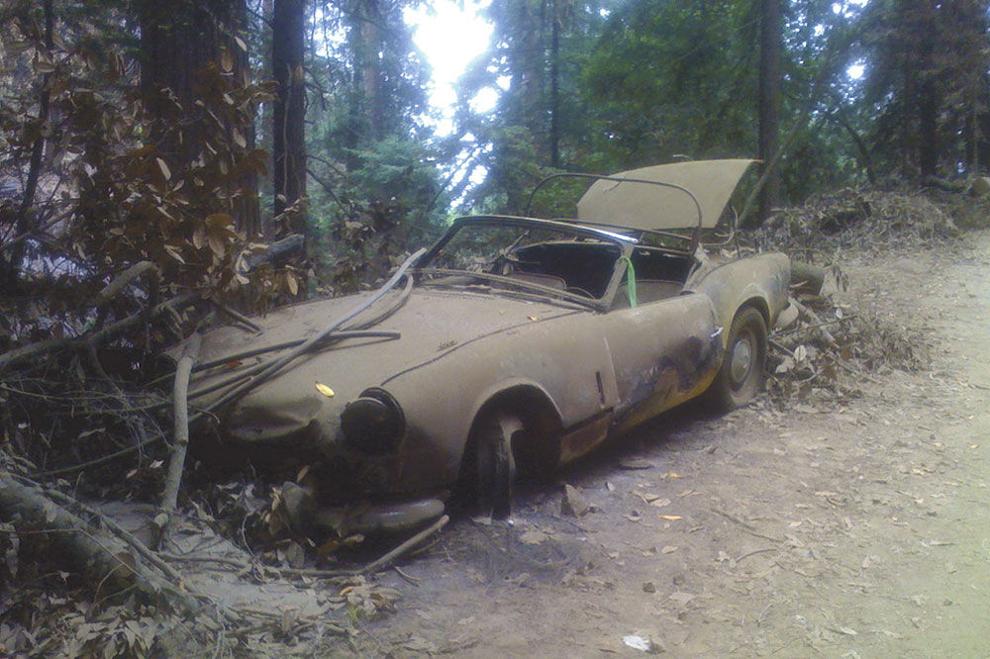 Disaster Prone
Big Sur is a wild place, and natural disasters are one reason there isn't a long history represented in the built environment. Here's a partial list of major disasters in recent history that presented some big challenges to Big Sur businesses, Deetjen's included.
1972: Molera Fire
1977: Marble Cone Fire (177,866 acres burned)
1985: Rat Creek-Gorda Complex Fire
1995: Carmel River bridge washes out to sea during Carmel River flood (Highway 1 closed from the north)
1999: Kirk Complex Fire (over 80,000 acres burned)
2008: Basin Complex Fire (burns down to just above the cabins at Deetjen's); Highway 1 closed from both the north and south
2011: Highway 1 closed at Rocky Creek Bridge from the north due to slides; closure lasts for a month
2012: A 60-foot landslide leads to Highway 1 closure just south of Deetjen's, in the days just before Christmas
2013: Pfeiffer Fire (in December!), Highway 1 closed from the north
2016: Soberanes Fire (132,127 acres burned); Highway 1 closed from north and south
2017: Redwood falls on Deetjen's cabin; mudslide next to cabin; Pfeiffer Canyon bridge collapse due to a mudslide in the north and massive slide at Mud Creek to the south lead to Highway 1 closures in both directions, creating "Big Sur Island"
2019: Debris slides lead to multiple Highway 1 closures during winter
2020: Dolan Fire (124,924 acres burned); Rat Creek mudslide (Highway 1 closed from the south); Covid-19 pandemic and shelter-in-place orders