On Jan. 31, 2019, the U.S. Equal Employment Opportunity Commission filed a lawsuit alleging repeated instances of sexual harassment at Porta Bella and Mediterranean, restaurants in Carmel owned by JCFB Inc.
The company – owned by Bashar Alsneeh and Faisal Nimri – also operates the Dametra restaurants. The complaints from two people dating back to 2016 stirred a debate at theWeekly. Should a person going out to eat support the restaurant group? Are allegations enough to justify a boycott? If you choose not to dine at one of their restaurants because of the lawsuit, does that ultimately hurt servers and other staff more than the owners?
Later in the year, the Weekly's coverage of Cult Taco, which included an analysis of the cashless restaurant model, caused a brief explosion on social media. Some people consider the cashless model racist, as it excludes those who cannot get a bank account from easy access – presumably including many Latinos working in the restaurant industry. Cult Taco's co-owner John Cox disagrees, as do others in this office who consider it a business decision related to staffing and overhead.
Surveys tell us that millennials are changing the way we eat. They are less troubled by grams of fat or fiber and more attuned to sourcing and carbon footprint. While older generations demanded that fast food restaurants reveal the calories in a Big Mac, millennials care more about the environmental impact of a meal.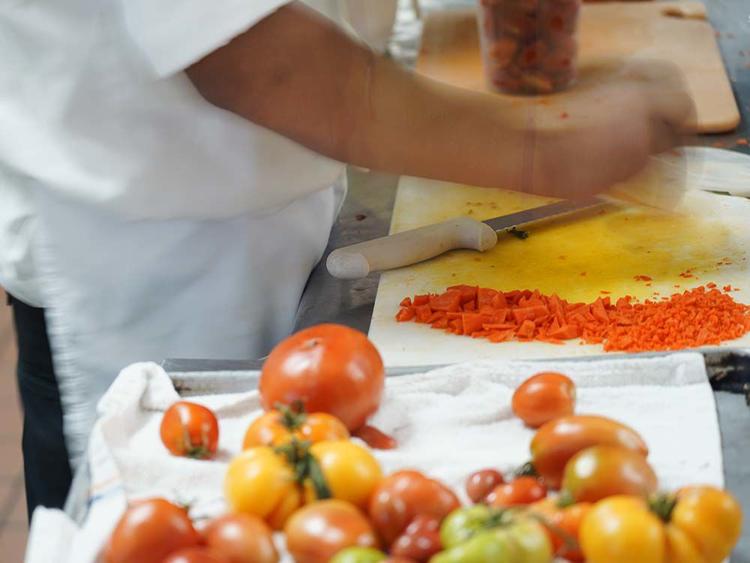 "Younger folks especially are very tuned into the sustainability theme and understand how impactful shipping something from the next state or country is," observes Tony Tollner, long-time restaurateur and owner of Montrio Bistro, Tarpy's Roadhouse and Rio Grill.
They are also more likely to be guided by personal values and ethics when deciding where and what to eat. As the incidents above illustrate, however, there are a multitude of factors to consider on what constitutes ethical dining. It asks consumers and chefs to understand what matters – to them personally and to the world in general. It can involve how management treats staff members, if they are equally welcoming to all people, if a restaurant's pay scale is fair, where they source ingredients, how those farms and ranches treat workers, whether they contribute to sustainability and more.
"On one level we're trying to align our everyday actions with our hopes for what we want the world to be, and that's good," says Lierre Keith, author of The Vegetarian Myth: Food, Justice and Sustainability and Deep Green Resistance: Strategy to Save the Planet. "But you can drive yourself crazy."
There are many layers to ethical dining. And much of the information we would like to know before making a decision is just beyond our reach. Chef Jonny Black at Post Ranch Inn's Sierra Mar restaurant in Big Sur is committed to sustainability and tries to purchase local, seasonal ingredients – which doesn't set him apart, as many chefs are keen to work that way. But he also shops at farmers markets and visits local farms. Yet he can't say for certain that his ingredients are 100-percent ethical.
"I haven't had a chance to visit every farm and check their practices," he explains. "There's a lot of faith that goes on."
Most experts agree that dining 100-percent ethically is beyond our reach, at least for now. Personal values differ. The food chain is long and tangled, and much of the groundwork must be done by chefs or diners. That often means placing faith in certification programs, searching the Monterey Bay Aquarium's Seafood Watch site, downloading apps like Certified Humane or the Chocolate List that may or may not cover all cities and taking some rather basic steps.
"You ask questions," says Lauren Ornelas, executive director of the Food Empowerment Project, a nonprofit advocacy group based in Cotati, California. "I always ask, 'Where does your chocolate come from?' I'll ask them 'do you split your tips?' – those types of questions. The most important thing is trying."
Ornelas references chocolate because of reports that cocoa farming in West Africa involves child labor and in some cases slavery. Tipping can be controversial. Tip pooling, for example, is the practice of collecting tip money and distributing so bussers, dishwashers and cooks receive a share. There have been instances, however, where managers and owners benefitted from tip pooling.
So with all of that in mind, just what does ethical dining look like?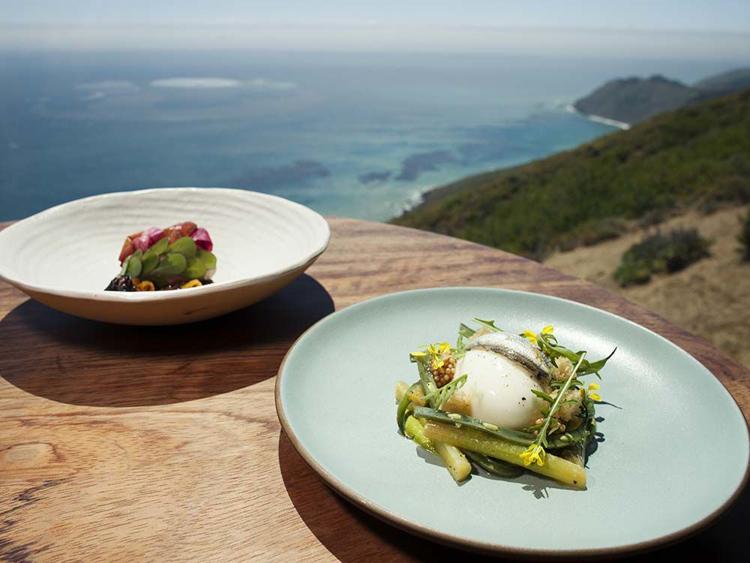 Local, Sustainable and Pasture-Raised
If there is an area of general agreement, it's sustainability. The term is broad, but involves using ingredients in a manner that does not contribute to the depletion of a resource or increase damage done to the planet. In terms of agriculture, the 1990 Farm Bill – passed by a more functional Congress – defined sustainability as practices that would preserve or enhance natural resources, adhere to seasonal cycles as much as possible and preserve nonrenewable resources.
The Aquarium's Seafood Watch program is detailed – and rules are updated on a regular basis – but encourages ecologically sustainable practices, both with wild caught and farmed fish. The program recommends seafood produced with limited harm to fisheries.
Pacific bluefin tuna illustrates the scope of the problem. In part due to the growing popularity of sushi around the world, commercial fishing cut the population of the Pacific bluefin to just 3 percent of 1950s numbers. Southern bluefin and Atlantic bluefin are also on endangered lists, although there has been progress on all three fronts as quotas and fish farming programs come into play.
At Sierra Mar, Black makes seafood purchases according to the Seafood Watch list and works with local fishing boats. He also hopes to expand the property's garden and farming program, "so you can say, 'This whole salad comes from our garden.'"
The downside? "Cooking and sourcing sustainably takes a lot more work," Black points out. "To get local beef or pork you have to buy it whole, you have to talk to the farmer. And it costs more."
As an example, according to the U.S. Department of Agriculture's National Monthly Grass-Fed Beef Report for September 2019, the retail price of grass-fed filet mignon is almost $18 a pound more than commodity beef. And a 2015 Consumer Reports survey found that organic foods cost 47-percent more than non-organic on average, although some items proved cheaper.
Keith says government subsidies to large farming operations have kept the cost of some packaged products artificially low, so the high cost of sustainably produced ingredients makes sense. But, she adds, "When you get real food, you know it's good instantly. Your body wants that."
Sit-down restaurants generally try to keep food cost – that is the amount they pay for ingredients – at around 30 percent of overall expenses. Otherwise, with payroll, utilities and all the other expenses tacked on, making a profit becomes difficult.
"We try to find a balance between putting the best product on the plate, supporting local farmers and vendors, and working to minimize our impact on the planet," Tollner says. (Montrio Bistro is on the Green Restaurant Association's good list.) So a starting point to dining ethically is simply finding restaurants that source as locally as possible and serve pasture-raised, humanely treated meat (if you eat meat). Fortunately, many restaurants already list some of this information on their menus.
While a 2008 study by Carnegie Mellon University professors Christopher L. Weber and H. Scott Matthews published in the journal Environmental Science & Technology found the carbon footprint gains of local sourcing to be minor, there are other benefits to a local focus, including jobs. Simply put, eating locally feeds money back into the community and strengthens bonds between farm and table. Small farmers find it easier to adopt practices that are kinder to the environment, as well.
"There's so much justice in the act of eating locally," Keith says. "The multiplier effect – it's really important." She cautions, however, against the continued reliance on corporate farming. Even smaller farms can damage the environment if they clear land for a single crop and rely on fertilizers and pesticides. "If it's based on annual monocrops, it will not be sustainable," she adds. "That's the problem. There will never be a solution from agriculture."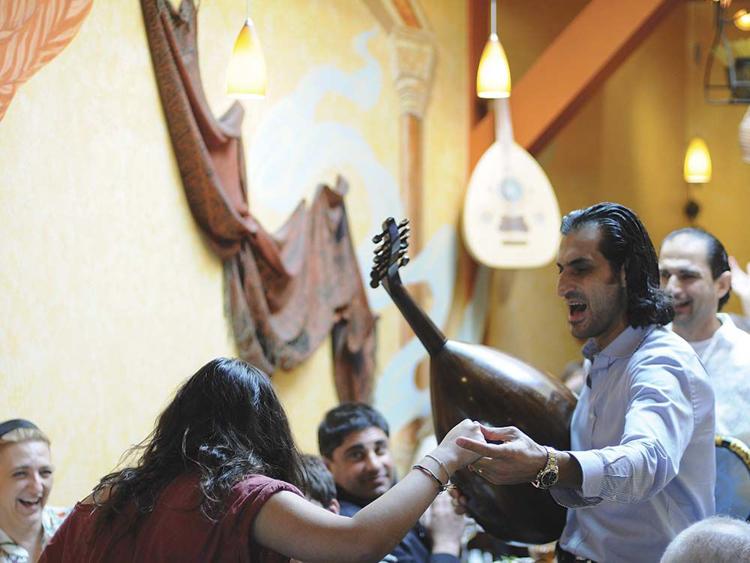 Policies and Treatment
It's not always easy to find out whether a restaurant offers fair wages, if a chef or manager routinely harasses staff or if there have been instances where diners were treated differently based upon skin color or identity. It's perhaps more difficult to know if the farms the kitchen sources from expose workers to pesticides.
But in cases such as Carmel's JCFB Inc., where allegations have been made and taken seriously by the EEOC, Ornelas believes the decision is clear. Ethical diners should boycott such places.
"They're not saying those things for no reason," she says, referring to staff members who file complaints. "Until someone tells us, we don't know. But shame on us if someone tells us and we ignore it."
The EEOC's suit is still pending, and additional plaintiffs have joined the suit. The business owners did not respond to repeated calls for comment, but in court documents deny the allegations.
Black recalls working in kitchens run by Gordon Ramsey-style chefs. Verbal – sometimes even physical – harassment was the norm in many establishments. He believes the culture has changed, something we've seen nationally, when the behavior of celebrity chefs like Mario Batali became known. "The culture was work, very machismo – 'how many hours did you do today?'" Black recalls. "I have a zero-tolerance policy. You can encourage people rather than demeaning them. You just have to hold standards and set clear expectations."
Ornelas points out that family-run restaurants – think Villa Azteca in Salinas, where family members make up much of the staff – are more likely to keep a good pay and treatment record. As for large-scale impact, she urges people to question the source of commodities, such as chocolate or bananas, that may come with ethical baggage.
In short, diners can more easily have relationships with the proprietors of locally-owned establishments that allow them to gather information. So for ethical dining, these restaurants are a good starting point.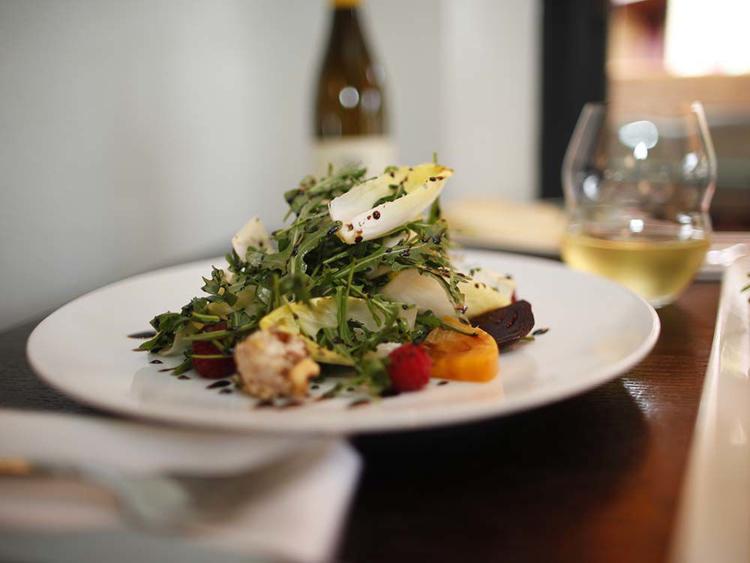 Sourcing Yourself
It's easier to shop ethically than dine ethically. The Weekly compiles a list of farmers markets, published annually in The Best of Monterey Bay Visitors Guide. Websites and apps tend to offer guidance for goods rather than restaurants. So when looking to stock up, people can search localharvest.org or eatwild.com. And they can download the Good Fish Guide, Food Scores, Certified Humane, Greenease and HowGood. Meanwhile, Johns Hopkins University devoted a research staff to develop an ethical food rating-system.
But help is on the way when it comes to dining out. The Aquarium's Seafood Watch, for example, lists partner restaurants committed – at least to some extent – to serving sustainable seafood. And the Green Restaurant Association scores establishments that minimize environmental damage, based on the use of sustainable ingredients, waste, energy and water use, along with other factors.
Still, the burden of dining ethically remains with the consumer. The questions are many and the answers are rarely as clear-cut as they may seem.
Remember that spat over the cashless restaurant model? While the Federal Deposit Insurance Corp. sets the level of unbanked adults – that is, people with no bank account and therefore no access to a debit or credit card – at 7 percent, that figure doesn't tell the full story.
That same FDIC report lists 17 percent of black households and 14 percent of Latino households as unbanked. All told, almost 20 percent of American adults living at the poverty line level do not have bank accounts. As for the undocumented labor force, it's hard to say.
Several states and cities – including San Francisco – have banned cashless brick and mortar institutions, concerned that such places are inaccessible to a portion of the population. But Cox told the Weekly, "This isn't about being elitist. At its core, going cashless allows us to provide more value and better pricing to our customers, making our restaurant more accessible to a broader demographic." Indeed, after the Bay Area restaurant AlaMar moved to a cashless model, they were able to cut prices by up to 50 percent. The equation goes something like this: Cashless equals less staff equals lower overhead allowing for lower prices.
How do you add that up, values-wise?
The question of eating less meat or none at all poses another conundrum. Research published by Weber and Matthews suggests that food production accounts for 83 percent of all greenhouse gas emissions. They found that red meat causes 150-percent more greenhouse gases than chicken or fish. Vegetables are not off the hook due to fertilizers, pesticides and emissions from farm vehicles. There is also water use to factor in.
Keith is an advocate of humanely-treated meat and a return to practices that replenish the soil. "We need to repair what we destroyed, especially the grasslands," she says. "We need grasses and ruminants to do what they do, and that's building topsoil."
Ultimately it goes back to asking questions, learning as much as possible and dining accordingly. Where did the food come from? How big is its carbon footprint? Were the farm laborers treated well? Is the restaurant staff paid fairly? Are the restaurant's policies and practices inclusive? Is all of this sustainable?
"A lot of times it could seem overwhelming, but we have a choice to eat our ethics," Ornelas says. "We believe in using the collective voice to bring change."
---
The Right Stuff
A number of Monterey County restaurants rely on local, seasonal and sustainable ingredients as much as they can. And many have track records of responsibility and inclusivity. So the following list of restaurants committed to doing right – by the environment and the community – is by no means comprehensive or perfect. It is drawn largely from the Green Restaurant Association and Seafood Watch lists.
Big Sur
Carmel
Basil
California Market at Pacific's Edge
Etats-Unis French American Bistro
La Balena
Village Corner California Bistro
Carmel Valley
Carmel Valley Ranch
Earthbound Farm Kitchen
Edgar's
Lucia
Waypoint Bar
Monterey
Bistro Abrego
C Restaurant + Bar
Cafe Fina
Domenico's on the Wharf
Hula's Island Grill
Jacks Monterey
Knuckles Sports Bar
Monterey Bay Aquarium Restaurant
Montrio Bistro
Old Fisherman's Grotto
Peter B's
Sardine Factory
Schooners Coastal Kitchen
TusCA
Pacific Grove
Happy Girl Kitchen Co.
Mezzaluna Pasteria & Mozzarella Bar
Passionfish
Point Pinos Grill
Wild Fish
Pebble Beach
Salinas
---